2013年报关员考试《报关英语》选择题
1.In the foreign trade business, the payment is always made by L/C. In this sentence, L/C is the abbreviation for_________.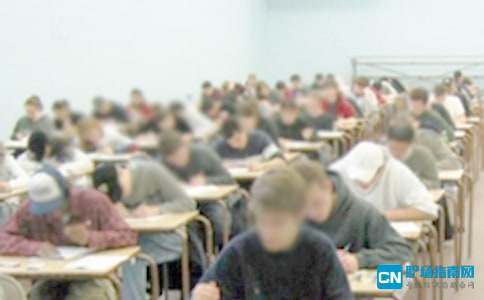 A. Bill of Lading
B. Commercial Invoice
C. Buying Contract
D. Letter of Credit
2.The main purpose of the Customs supervision and control is to _______China's economic, trade, scientific, technological and cultural exchanges with other countries.
A. supervise
B. control
C. promote
D. limit
13.We are sorry to inform you that the shipment is not _______the standard stipulated in the contract.
A. into
B. up to
C. according to
D. instead of
4.We usually accept payment by irrevocable L/C payable ______shipping documents.
A. among
B. between
C. against
D. about
5.According to the Customs Law, the duty—paying value of an import item should be its normal _______price which should be approved by the Customs.
A. FOB
B. CIF
C. CFR
D. FCA
6.We______our price according to the international market.
A. adjust
B. readjust
C. accept
D. admit
7.The Customs shall reply in writing within ______from the date of receipt of the application for the refund of the duty paid and notify the applicant of its decision.
A. one months
B. two months
C. three month
D. six months
8.The accurate declaration for the import goods is made by the______.
A. consignee
B. consignor
C. Customs
D. any person
9.The loading, unloading, transshipment and transit of inward and outward mail bags are subject to Customs control and a ______way bill should be submitted to the Customs by the enterprise providing postal service.
A. cover
B. covering
C. covered
D. having covered
10.The de******ion of currency of the Germany is________.
A. Danish Krone
B. Deutsche Mark
C. Cuban Peso
D. Dutch Florin Guider
11. The customs may "withhold" the goods connected with the smuggling cases. The word "withhold" has the similar meaning of the following words except_____ .
A. keep back
B. detain
C. refuse to give
D. refund
12.The Customs will not ______the restricted goods unless an import or export license is obtained
A. clear
B. release
C. sell
D. buy
13.The operation of the storage, processing and assembling of the bonded goods and consignment sales should be approved by and registered _______the Customs.
A. For
B. by
C. from
D. With
14.The goods which are carried into and out of the territory by the same vessel or aircraft are defined as_______.
A. transit goods
B. transshipment goods
C. through goods
D. import and export goods
15.the goods which have entered the territory, approved by the Customs as items for which no formalities are performed in the way of duty payment, and will be reshipped out of the territory after being stored, processed or assembled in the territory are defined as _______.
A. bonded goods
B. Through goods
C. Transshipment goods
D. Transit goods