实用的英文求职信集合9篇
  时间就如同白驹过隙般的流逝,许多朋友又将开始寻求新的工作机会,此时是不是该好好写写求职信呢?一定要好好重视求职信喔!以下是小编收集整理的英文求职信9篇,希望对大家有所帮助。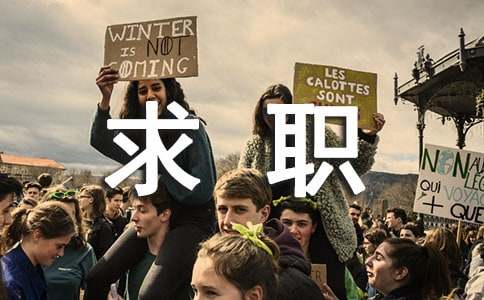 英文求职信 篇1
  dear mr ho
  application for the position of legal officer.
  in response to your advertisement for the above position in the jobspower.com on january 5, i am sending my resume for your consideration.
  i have worked for two big law firms for five years and then become a consultant for over a year. my responsibilities include drafting, reviewing and following contracts, as well as handling legal activities and company secretarial documents. i believe that these experiences would make me succeed in this position.
  being responsible, independent and able to work under pressure, i believe that i will have a very positive impact on your firm. i look forward to your favourable reply. thank you very much.
  yours sincerely
英文求职信 篇2
Dear Mr. Director,
  I have learned from the newspaper that you are employing an administrative secretary. I am very much interested in this position.
  I have worked as an administrative secretary for a chemical company in Shanghai for three years, so I have some understanding of the chemical industry. I graduated from the East China University of Technology with a bachelor degree. I am fluent in both spoken and written English, having obtained CET-4 and CET-6 certificates. In addition, I have strong computer skills.
  Enclosed please find my resume.
  I am looking forward to your reply.
  Yours sincerely,
  (signature)
  Qian Xiaolu
英文求职信 篇3
  Dear Madame or Sir:
  When you read this cover letter, I know I have seen the aurora of hope. Thank you for reading my cover letter during your busy work and giving me a chance to show myself. I learned from the internet that your university wanted to hire an English teacher. I'm interested in this job very much. I'd like to get this job. Now I'd like to introduce myself to you. My name is Yao Yang. I am 25 years old and 175 cm tall. I like swimming, singing and playing basketball in my spare time. I will graduate from English Department of Luhansk Taras Shevchenko National University with the master degree, majoring in the English language and literature. Owing to be born in the educational family, I own the good quality,and eager to engage in the education career. Logicality, friendly and actively are three main aspects to modify my characters. I am willing to work hard and have good cooperation with difference people.
  My professional learning has laid a solid foundation of English knowledge and relevant theories; In the meantime, I have good achievements of language study and especially with the Extensive Listening, Extensive Oral English and Russian. I am confident that the courses studied in university, such as the theory of communication, linguistics, advanced English, Oral Translation, English & American Literature, etc. Contribute effectively to my future work in the field of education. In addition, I am familiar with the teaching theories and skills in China, USA, Ukraine and Russia.
  In addition, I am quite skillful in computer operation, such as WORD, EXCEL and so on. I was a leader of arguer in my department when I studied in HuaiHua College, and did well in any tasks about moot. I took active part in the sports team of my department and got great achievements. Besides, I am quite skillful in guitar playing, singing, and performance arranging.
  During my study, I am not only accumulating knowledge, but also putting the knowledge into application. I have participated in lots of practice in my spare time and vocation. Sometimes to be a tutor, sometimes to be an office clerk, and sometimes to be a tourist guide. Therefore, I own numerous experiences.
  As known to us all, your university is one of the most prominent universities in this area. Not only depends on your leadership, but also attributes to all of the teachers' efforts. Now I will graduate from university and I am looking for a suitable field in which will make development all the time. The only principle for me to choose job is that I can make good use of my potential; I believe that I am the best candidate.
  I would appreciate an opportunity to have an interview. I am enclosing a brief resume as you requested. If there is further information that you wish in the meantime, please let me know. Because I am still in Ukraine, you can contact my mother in China at Tel: 15807409xxx. And I can always be reached at TEL:....Looking forward to hearing from you soon and best regards. Thank you very much.
  Sincerely,
英文求职信 篇4
  Shall you need an experienced desk clerk for your hotel next summer? 贵酒店明年暑期是否需要一名有经验的柜台部职员?
  2. Because I am very desirous of receiving actual experience in accounting during July and August, I am writing to inquire whether you will need the services of a young man with three years of educational training and some part-time experience. Perhaps I could fill in for one of your office staff during the vacation period. 因我渴望在七、八月间获得会计实务经验,特备函问询你处是否需雇用受过三年训练略有经验的年轻人?在假期中我或可添补贵公司空缺。
  3. Gentlemen: Attention of Personnel Manager I am looking for a postion asassistant shipping clerk. 人事部经理勋鉴:本人正在谋求一份助理船务职员的工作。
  4. Perhaps there is a position in your organization for an young, experienced, and conscientious secretary stenographer. 请问贵公司是否需要一名年青、有经验、负责的女秘书兼速记员?
  5. I want a job. Not any job with any company, but a particular job with your company. Here are my reasons. Your organization is more than just a busienss house. It is an institution in the minds of the local public. It has a reputation for fair play and honesty with both employees and customers alike. For the past four years, while specializing in accounting at colege, I have had a secret ambition to work for your organization in the accounting department. I graduate in June. As I write this letter, I do not know that there is an opening at persent, but here are my qualifications which prompt me to make application now.
  本人需要一份工作,不是任何公司的任何工作,而是贵公司的一个职位。贵公司不只是商店,而是大众都知晓的机构。以公正、证实的美誉远近驰名。在大学主修会计四年来,内心早就想到贵公司会计部工作,今年七月即将毕业。写此信时,不知贵公司目前是否有空缺,但是下列的资历促使本人冒昧提出申请。 6. As it is nearing the Christmas season, it occurs to me that you many need additional assistance in selling gifts in your shop. I have a whole week before Christmas, from December 18-24, when I might assist you. I could aslo work evenings from six oclock on, before December 18. 圣诞节将届,想到贵公司可能需要销售礼物的助理,本人在圣诞节前一周(十二月十八日至二十四日)有空,可以帮忙。十八日以前每晚六时后也可以。 7. Gentlemen: Attention of Personnel Manager Like many other young men, I am looking for a position. I want to get stated, at the bottom, perhaps, but started. 人事部主任:本人和很多年青人一样正在寻找工作。本人想要有个开头,从基层做起。 中青网
英文求职信 篇5
Dear Sir or Madam,
  Your recruiting advertisement for Overseas trainee on www.chinahr.com is of great interests to me. With a sound educational background – two master degrees awarded by University of Wollongong Australia and one bachelor degree awarded by Nanchang Institute of Aeronautical Technology, China - and a keen desire to be a part of a professional firm, I am submitting my resume and wish to apply for the position referred above.
  In addition to my academic excellence, my various aptitudes displayed in extra curriculum activities combined with fluent English ability as well as proficient IT skills prepare me a qualified candidate. I hold the belief that I will make positive contribution to your company.
  Thank you for your time and consideration and I am looking forward to becoming an integral member of your motivated team and would appreciate your evaluation by granting me an interview.
  With enthusiastically personal regards.
  Sincerely yours,
  Li Fang
英文求职信 篇6
  (1) I am twenty-three years of age and graduated from the University of Michigan of the class of 20xx.
  我今年23岁,20xx年毕业于密执安州州立大学。
  (2) I am currently a student in Hubei University and I have three month to complete before I graduate.
  本人目前就读于湖北大学,三个月之后即将毕业。
  (3) I have excellent grades in all my subjects especially have a thorough knowledge of the English language. If you wish to look at these information it will be sent to you later.
  所学课程均十分优异,其中英文成绩尤为突出。倘若阁下要求审阅,我会稍后寄上。
  (4) Needless to say, I will have completed a standard course in psychology before I graduate in July. In addition, I have chosen to elect all the courses available at my school in this field.
  我坚信,在今年七月毕业前,我将顺利完成所有学业。同时我还涉猎了大学里与心理学相关的所有课程。
  (5) I graduated from Beijing Commercial College in July of 20xx.Since that time I have been taking night course in the college in Business Administration and Sale Technique
  我于20xx年七月毕业于北京商学院,毕业后,继续在该学院进修夜校,攻读企业管理和销售技术。
  (6) I am just over twenty-four years of age and have left college about three months ago, during which time I have been striving to make myself proficient in shorthand and typewriting, and have attained a speed of ninety and seventy words a minute respectively.
  我今年刚满24岁,三个月前离开校门。求学期间还曾努力训练速记与打字,现在速记及打字各为每分钟90字和70字。
  (7) I am a graduate of Beijing Foreign Studies University. I won a scholarship and the first prize in speech contest in the University.
英文求职信 篇7
Dear Sir,
  In respone to your advertisement in the JobsPower。com of January 15, I wish to apply for the position of (secretary, accountant, clerk, salesman, etc)。
  I am twenty—five years old and a graduate of — college。 My experience in this line of work includes six years as an assistant accountant with the ABC Company。 The reason for leaving my present employment is because they are closing their office。
  I am enclosing my resume together with my photo, and believe that they may be found satisfactory。 With respect to salary, I shall expect HK$5,000 a month。 I assure you that if appointed, I will do my best to give your satisfaction。
  Very truly yours
  april 6,20xx
  p。o。box 3
  xx university
  beijing,china 100000
英文求职信 篇8
respect your company leadership:
  how do you do!
  i am sorry to take up your valuable time, thank you in spite of being very busy to read my letter of recommendation. i am a from xx college environmental engineering specialized XX sessions of graduates undergraduate course graduate, in university life shall come to an end, opening a new page in life, i with the mood of excitement to your duty and accept your chosen and test.
  more than ten years of parents of diligence, kindness and simple are exposed and system study, trained me to bear hardships and stand hard work, self-improvement and the spirit of honesty and diligence quality. four years, in the "diligent dynamics" school spirit gradually influencing, i study hard, made outstanding achievements, also had some valuable experience, and mastery of the pollution control, pollution control, environmental monitoring, environmental planning and management, environmental evaluation of the basic theoretical knowledge. thought, i have a firm belief of communism, and constantly improve their political quality and theoretical accomplishment.. learning, i study hard theory knowledge and professional skills, and pay attention to theory and reality, take an active part in social practice and all kinds of practice, has the very good environment engineering professional knowledge and practical experience. through unremitting efforts, master the windows operating system, officeXX, autocadXX, photoshop etc application software operation.
  in line with want to exercise their own ideas, i worked as a tutor, i took part in the metalworking practice, electrical engineering practice, professional practice.
  brave the wind and waves, exhibition lofty ambition; proceed with caution, and people. although no prestigious university aura, but i have a solid theoretical knowledge and are not afraid of difficult to bear hardships and stand hard work spirit. looking back university life, enrich learning improve my knowledge structure, constantly thinking and learning makes me step by step to mature. please give me a chance, i will return you a satisfactory returns.
英文求职信 篇9
  April13,20xx
  P.O.Box36
  BIITUniversity
  Beijing,China100000
  DearSir/Madam:
  Areyousearchingforatelecommunicationsmanagerwithexpertiseinprojectmanagementandteamleadership?
  Ispecializeincreatingandimplementinghigh-performancestrategiesthatdirectlyimpactgrowthandprofitabilityoflargetelecommunicationscompanies.Inadditiontomyknowledgeofbusinessprocesses,Ialsoofferproficiencyintelecomsoftwaredevelopmentandcutting-edgetechnologies.
  IamrelocatingtoShenzhenandwouldbeinterestedinopportunitieswithyourfirm.Currently,IserveasmanagerforBITCompany'sInformationIndustryDivision.Briefly,someofmyaccomplishmentsinclude:
  Developedatooltotrackandforecastprice,quantity,andrevenue,whichenablesclienttomonitorbusinessperformance
  Implementedacustomizedend-to-endtestingprocessandSQLdatabase
Mybusinessacumen,technicalexpertise,andleadershipcapabilitieshavecontributedtoanumberofsuccessfulprojects.Theenclosedresumeoutlinesmycredentialsandaccomplishmentsingreaterdetail.Iwouldwelcomeanopportunitytomeetwithyoufora&n
【实用的英文求职信集合9篇】相关文章:
实用的英文求职信集合六篇11-24
实用的英文求职信模板集合六篇12-06
实用的英文求职信模板集合10篇01-27
实用的英文求职信模板集合5篇01-06
实用的英文求职信模板集合九篇12-25
实用的英文求职信集合十篇03-10
【实用】英文求职信范文集合5篇11-27
【实用】英文求职信范文集合9篇01-08
【实用】英文求职信模板集合七篇12-24
实用的英文求职信范文集合七篇03-22