酒店英文简历范文
  面试国际酒店,需要进行英文的自我介绍,下文是小编为大家整理的酒店面试的英语自我介绍范文,仅供参考。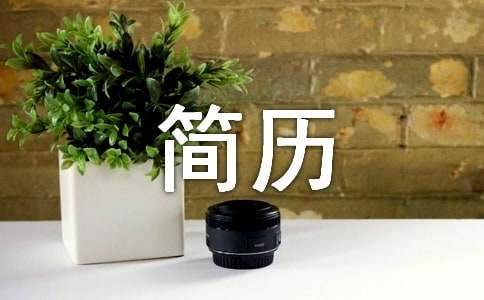 酒店面试英语自我介绍范文一:
  Good afternoon, Everyone! I am XX. And I am 23 years old. My previous job was a Front Office Supervisor. During the three years when I was working, I also majored Tourism and Hotel Management in the local radio broadcasting and television college. I like this job very much and I like to deal with different guests every day. I hope I can have this chance to one of the members in this hotel. Thank you so much to share my brief introductions.
  酒店面试英语自我介绍范文二:
  My name is xxx. I'm xx(years old). I was born at Shaanxi Province. I'm very proud of being here to meet you. Then I will introduce myself brifely. I graduated from Repast Administration Department,Xi'an Foreign Affairs College. During the past 二 years I got many basic professional knowledge. I like singing,drawing(painting). As far as I'm concered I am honest optimistic person and I could work under some pressure. That's all !Thank you !
  酒店面试英语自我介绍范文三:
  "When I left college, I wanted to go into hotel and cateringwork so I took up a position as a receptionistto learn some front of house skills.
  Working for a chain of hotels opened up opportunities and I was accepted as a junior manager after 2 years and was promoted to Front of House Manager after another year. I then moved to a more prestigioushotel within the group as Assistant Manager reporting to the General Manager and was there for 2 years gaining really good experience in budgeting and financial management, planning, organising and directing all hotel services, including front-of-house: reception, concierge, reservations, food and beverageoperations and housekeeping.
  I held full responsibility for staff management and motivation, food control and sales, wine and liquorstocks, including the planning and coordinating of menus, being very experienced and capable of advising customers on menu and wine choice. I am also acknowledged as being very good at meeting and greeting customers and organising table reservations.
  After another 2 years I accepted a position as Deputy Manager of a privately owned, 400 year old convertedYorkshire farmhouse set in 80 acres on the edge of the Yorkshire Wolds specialising in the highest levels of customer care and personal service with 14 guest bedrooms, 3 self catering cottages, conference and event facilities for up to 85 guests and a Farmhouse Restaurant &Bar for up to 55 guests.
  I have been fully accountable for the business performance of restaurants which involved analysing and planning restaurant sales levels and maintaining profitabilityand preparing regular reports for management. I have organised rotas for all departments i.e. Housekeeping, Reception Weddings and Events and the Restaurant which covers breakfasts, lunches, conferences and dinners. I have also instigatedand implemented a direct marketing strategy to increase sales leading to significant improvements in the Restaurant business; I maximised sales revenues through up-selling and planning of marketing programmes.
  So, when I saw your advert for the General Manager's position I was really excited as I had just started to think about looking for a similar role and I am confident of having the Hotel and Catering management skills and experience that you require. As I mentioned, I am extensively experienced in the trade, which includes front of house, restaurants, bar and functions management. With my excellent organizational ability and interpersonal skills I run operations efficiently and profitably, and provide the highest levels of customer service, in fact I was 2010 winner in the Real Welcome category of the Welcome to Yorkshire Tourism Awards."
【酒店英文简历范文】相关文章:
酒店应聘英文简历范文04-09
酒店专业英文简历04-03
酒店人员英文简历模板11-28
英文简历优秀范文10-11
机电英文简历范文08-16
英文简历范文resume08-14
采购英文简历范文08-12
船舶英文简历范文08-11
中英文简历范文01-23