英语面试自我介绍优选范文
英语面试自我介绍优选范文1
  I am Sravani, I am from Secunderabad. My hobbies are listening to music most of the time and playing badminton, indoor games such as caroms , chess etc.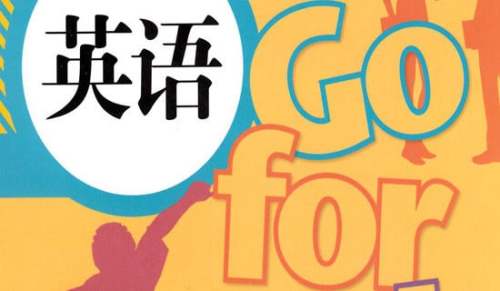 My strengths are, I am optimistic in nature, and my parents. Coming to my family background we are four of us: me, my father, mother and a younger brother. My father is SCR employee, mom house wife and brother is perceiving his B.Pharm 3rd year.
  Moving on to my educational background: I have done my schooling from Keyes high school in the year 20xx, I finished bipc from srichaitanya in the year 20xx, i have completed B.Sc. Nursing from Yashoda institutions under NTR university in the year 20xx. The whole of 20xx I was working as staff nurse in Yashoda hospital.
  Right now I am looking out for BPO because I got engaged last year, my in-laws are against me not to work in nursing department. So, i am looking out for BPO because as it provides good platform for freshers and more over it would welcome a person at any educational level with good communication skills and ability to handle customers.
英语面试自我介绍优选范文2
  Good morning, ladies and gentlemen! It is really my honor to have this opportunity for an interview. I hope I can make a good performance today. I'm confident that I can succeed. Now I will introduce myself briefly. I am 26 years old, born in Shandong province. I graduated from Qingdao University. My major is electronics. And I got my bachelor degree after my graduation in the year of 20xx. I spent most of my time on study, and I've passed CET-6 during my university. And I've acquired basic knowledge of my major. It is my long cherished dream to be an engineer and I am eager to get an opportunity to fully play my ability.
  In July 20xx, I began working for a small private company as a technical support engineer in Qingdao city. Because there was no more chance for me to give full play to my talent, so I decided to change my job. And in August 20xx, I left for Beijing and worked for a foreign enterprise as an automation software test engineer. Because I want to change my working environment, I'd like to find a job which is more challenging. Moreover,Motorola is a global company, so I feel I can gain a lot from working in this kind of company. That is the reason why I come here to compete for this position. I think I'm a good team player and a person of great honesty to others. Also,I am able to work under great pressure. I am confident that I am qualified for the post of engineer in your company.
  That's all. Thank you for giving me the chance.
  (中文翻译)
  女士们,先生们,早上好!很荣幸有机会参加此次面试。我希望今天我能有好的表现。我希望此次面试能够成功。现在,请允许我自我介绍一下。我今年26岁,出生于山东省。我毕业于青岛大学电子专业。我在20xx年毕业获得学士学位。大学期间,我努力学习,通过了大学英语六级考试,掌握了基本的专业知识。成为电子工程师是我长期渴望的`梦想。我渴望有机会施展我的才能。
  20xx年七月,我就职于青岛一家小的私人公司担任技术助理工程师。由于我的才能得不到足够的施展,我决定更换工作。在20xx年8月,我前往北京为一家外资企业工作担任自动软件测试工程师。因为我想更换一下工作环境,想找一个更具挑战性的工作。而且我认为摩托罗拉公司是一个国际公司,我可以在这样的工作环境里收获更多。这就是我来这里面试的原因。我觉得我是一位具有良好团队精神、诚恳的人。而且,我能够在高强度压力下进行工作。我非常有信心我有能力胜任该公司的工程师职位。
  感谢各位给我此次机会。
英语面试自我介绍优选范文3
  Good morning. I am glad to be here for this interview. First let me introduce myself. My name is ***, 24. I come from ******,the capital of *******Province. I graduated from the ******* department of *****University in July ,20xx.In the past two years I have been prepareing for the postgraduate examination while I have been teaching *****in NO.****middle School and I was a head-teacher of a class in junior grade two.Now all my hard work has got a result since I have a chance to be interview by you . I am open-minded ,quick in thought and very fond of history.In my spare time,I have broad interests like many other youngers.I like reading books, especially those about *******.Frequently I exchange with other people by making comments in the forum on line.In addition ,during my college years,I was once a Net-bar technician.So, I have a comparative good command of network application.I am able to operate the computer well.I am skillful in searching for information in Internet.I am a football fan for years.Italian team is my favorite.Anyway,I feel great pity for our country's team. I always believe that one will easily lag behind unless he keeps on learning .Of course, if I am given a chance to study ****** in this famous University,I will stare no effort to master a good command of advance ******.
英语面试自我介绍优选范文4
  Good afternoon .I am of great hornor to stand here and introduce myself to you .First of all ,my english name is ...and my chinese name is ..If you are going to have a job interview ,you must say much things which can show your willness to this job ,such as ,it is my long cherished dream to be ...and I am eager to get an oppertunity to do...and then give some examples which can give evidence to .then you can say something about your hobbies .and it is best that the hobbies have something do with the job.
  What is more important is do not forget to communicate with the interviewee,keeping a smile and keeping your talks interesting and funny can contribute to the success.
  I hope you will give them a wonderfull speech .Good luck to you !
英语面试自我介绍优选范文5
  good morning, my name is jack, it is really a great honor to have this opportunity for a interview, i would like to answer whatever you may raise, and i hope i can make a good performance today, eventually enroll in this prestigious university in september. now i will introduce myself briefly,i am 21 years old,born in heilongjiang province ,northeast of china,and i am curruently a senior student at beijing XX uni.my major is packaging engineering.and i will receive my bachelor degree after my graduation in june.in the past 4 years,i spend most of my time on study,i have passed CET4/6 with a ease. and i have acquired basic knowledge of packaging and publishing both in theory and in practice. besides, i have attend
  several packaging exhibition hold in Beijing, this is our advantage study here, i have taken a tour to some big factory and company. through these i have a deeply understanding of domestic packaging industry. compared to developed countries such as us, unfortunately, although we have made extraordinary progress since 1978,our packaging industry are still underdeveloped, mess, unstable, the situation of employees in this field are awkard. but i have full confidence in a bright future if only our economy can keep the growth pace still. i guess you maybe interested in the reason itch to law, and what is my plan during graduate study life, i would like to tell you that pursue law is one of my lifelong goal,i like my major packaging and i won't give up,if i can pursue my master degree here i will combine law with my former education. i will work hard in thesefields ,patent ,trademark, copyright, on the base of my years study in department of p&p, my character? i cannot describe it well, but i know i am optimistic and confident. sometimes i prefer to stay alone, reading, listening to music, but i am not lonely, i like to chat with my classmates, almost talk everything ,my favorite pastime is valleyball,playing cards or surf online. through college life,i learn how to balance between study and entertainment. by the way, i was a actor of our amazing drama club. i had a few glorious memory on stage. that is my pride.
英语面试自我介绍优选范文6
  My name is John Jones and I am an experienced problem solver for marketing departments. I know that you have an opening here in your West Coast Marketing Group, and I understand that you are concerned that your California advertising campaign is not producing as you expected. I have worked on several successful advertising campaigns and have had some great results in improving positioning. I know that I could step into this role and show you some progress from day one.
【英语面试自我介绍优选范文】相关文章:
优选上英语口语面试问答大全05-20
会计面试英语自我介绍范文12-03
英语面试自我介绍优秀范文12-03
英语家教面试自我介绍范文01-29
面试的英语自我介绍范文05-26
应聘面试英语自我介绍范文03-07
最新英语面试自我介绍范文01-25
酒店英语面试自我介绍范文11-05
应对英语面试自我介绍范文09-25