应聘面试时用英语自我介绍
  用英语自我介绍一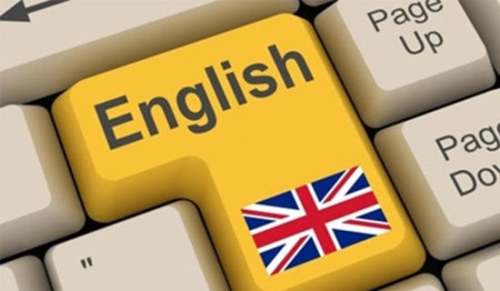 my english name is julie. i chose julie to be my english name because my family name is zhu. i guess i#39;m not the first julie you have interviewed, because there are so many julies, hehe. my hometown is wuhan, so i speak hubei dialect in addition to mandarin and some cantonese. i graduated from guangzhou university two years ago. i had great performance in university, two scholarships, two awards of excellent student cadre, and one impressive award of full attendance, which means i never missed a single class that semester! my first job was receptionist and secretary in an electronic company, but i left in less than a year simply because i had little work to do there. at that time i could finish a day#39;s work in several hours. i couldn#39;t bear the boredom of having nothing to do, so i quit. my current job is a very busy one. i work at leshi pharmaceutical company. leshi, as you can see on my resume, specializes in the wholesale of chinese medicine, the annual sales are about 50 million rmb. i am one of the eight customer service representatives. i provide services to about fifty customers, inputting orders, pushing payments, handling complaints and so on. last year i ranked number two of the eight representatives in the annual satisfaction survey. sales reps gave me 4.5 and customers gave me 4.2 out of the full score of 5 for the services i provided. i#39;m interested in ciba for two reasons. the first reason is that i look forward to joining a big international company. the second reason is that i feel i meet your requirements. although i#39;ve never worked in fine chemistry companies, the two-year experience in a pharmaceutical company has made me a qualified customer service representative who can meet the high standards. i believe you know that the pharmaceutical business usually has very strict requirements and high standards. in addition, i am sure i can learn how to use oracle erp in a short time, as i am very familiar with hejia erp, which is quite similar, and i use the english version at my present job. that#39;s about all.
  用英语自我介绍二
  I am a third year master major in automation at Shanghai Jiao Tong University, P. R. China. With tremendous interest in Industrial Engineering, I am writing to apply for acceptance into your Ph.D. graduate program.
  Education background
  In 1995, I entered the Nanjing University of Science & Technology (NUST) -- widely considered one of the China's best engineering schools. During the following undergraduate study, my academic records kept distinguished among the whole department. I was granted First Class Prize every semester, and my overall GPA(89.5/100) ranked No.1 among 113 students. In 1999, I got the privilege to enter the graduate program waived of the admission test. I selected the Shanghai Jiao Tong University to continue my study for its best reputation on Combinatorial Optimization and Network Scheduling where my research interest lies.
  At the period of my graduate study, my overall GPA(3.77/4.0) ranked top 5% in the department. In the second semester, I became teacher assistant that is given to talented and matured students only. This year, I won the Acer Scholarship as the one and only candidate in my department, which is the ultimate accolade for distinguished students endowed by my university. Presently, I am preparing my graduation thesis and trying for the honor of Excellent Graduation Thesis.
  Research experience and academic activity
  When a sophomore, I joined the Association of AI Enthusiast and began to narrow down my interest for my future research. In 1997, I participated in simulation tool development for the scheduling system in Prof. Wang's lab. With the tool of OpenGL and Matlab, I designed a simulation program for transportation scheduling system. It is now widely used by different research groups in NUST. In 1998, I assumed and fulfilled a sewage analysis & dispose project for Nanjing sewage treatment plant. This was my first practice to convert a laboratory idea to a commercial product.
  In 1999, I joined the distinguished Professor Yu-Geng Xis research group aiming at Network flow problem solving and Heuristic algorithm research. Soon I was engaged in the FuDan Gene Database Design. My duty was to pick up the useful information among different kinds of gene matching format. Through the comparison and analysis for many heuristic algorithms, I introduced an improved evolutionary algorithm -- Multi-population Genetic Algorithm. By dividing a whole population into several sub-populations, this improved algorithm can effectively prevent GA from local convergence and promote various evolutionary orientations. It proved more efficiently than SGA in experiments, too. In the second semester, I joined the workshop-scheduling research in Shanghai Heavy Duty Tyre plant. The scheduling was designed for the rubber-making process that covered not only discrete but also continuous circumstances. To make a balance point between optimization quality and time cost, I proposed a Dynamic Layered Scheduling method based on hybrid Petri Nets. The practical application showed that the average makespan was shortened by a large scale. I also publicized two papers in core journals with this idea. Recently, I am doing research in the Composite Predict of the Electrical Power system assisted with the technology of Data Mining for Bao Steel. I try to combine the Decision Tree with Receding Optimization to provide a new solution for the Composite Predictive Problem. This project is now under construction.
【应聘面试时用英语自我介绍】相关文章:
面试时用英语自我介绍09-27
应聘面试时自我介绍技巧03-24
应聘面试时自我介绍范文04-26
应聘面试时的自我介绍技巧03-23
英语自我介绍应聘04-28
应聘面试时的自我介绍4篇04-19
应聘面试时的自我介绍常见问题08-16
面试时的英语自我介绍03-27
应聘面试英语自我介绍范文11-24