【精选】英文求职信范文集锦5篇
  时间一晃而过,我们又将打开新的篇章,寻求新的工作机会,求职信也应跟上时间的脚步了哦。那么如何写求职信才简练、明确呢?下面是小编为大家收集的英文求职信5篇,欢迎大家分享。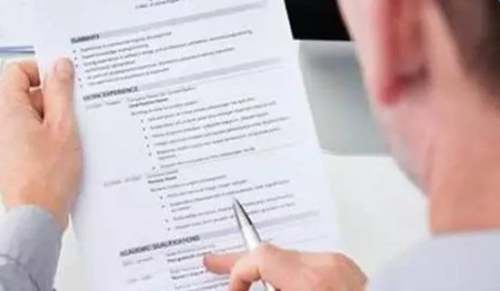 英文求职信 篇1
  Cover Letter Examples
  Marilyn Appleton
  12300 Hilltop Drive
  Mantana, CA 99444
  (919) 345-5566
  Date
  Maxwell Jones
  Ganco Engineering
  4567 Main Street
  Yokomo, IL 99999
  Dear Mr. Jones:
  Recently, I completed a cooperative experience with an engineering firm in Northern California where I was given the responsibility of managing a small project. I am looking for the opportunity to perform in this capacity for Ganco Engineering. I believe my background and experience will help me be an asset to your company in a very short time.
  I have conducted survey and mapping assignments, participated in soil mechanics and foundation formation, and performed preliminary structural analysis and design for a grocery store. I was given the responsibility of producing a general lay-out for a new transportation system. I first surveyed the area, produced a traffic analysis and survey, researched city rules and regulations for compliance, and wrote a twenty-five page report depicting the feasibility of building a new freeway off-ramp. My mathematical skills are excellent and I am very conscientious about meeting deadlines and completing tasks unsupervised. If given the opportunity to accomplish an assignment, I can develop a plan that will meet the needs of the project.
  I am very interested in becoming a part of this project after reading your company brochure and an article in the Civil Engineering Journal about your company's involvement in building a new mall in the area. I can be reached at the address and phone number below. I'll be calling your office within ten days to inquire on the status of my application. I look forward to hearing from you.
  Sincerely,
  Marilyn Appleton
  Martina Morelli
  3433 Michelin Road
  Chico, CA 95928
  (916) 324-20xx
  Date
  Jay Jones
  Area Manager
  Heublein, Inc.
  816 Atlantic Avenue, Suite 10
  Alameda, CA. 94501
  Dear Mr. Jones:
  I have been encouraged by Jack Quick, Placement Officer at California State University, Chico, to contact you concerning your opening for a Sales Representative. After reviewing your company brochure, I am confident that I can be an asset to your company and would appreciate your reviewing the enclosed resume that depicts my sales characteristics and skills.
  Accepting challenges is the foundation of my life experiences and something I do with confidence. You will find me a totally committed individual with pride in being direct,
  spontaneous and communicative. I can maintain records, perform numerical calculations with accuracy and I need little direction to complete assigned tasks. These are the qualities that make an excellent Sales Representative.
  From past experiences and education, I have acquired persuasive techniques that are needed to influence students, parents and customers in making choices. My leadership skills are
  developed and have allowed me to spontaneously interact with ethnic diverse populations and all age groups. I am a motivator and organizer and these skills have enabled me to effectively defuse problem situations with customers using tact, thus creating a long-term client base. Teamwork is another skill I have acquired and one I know is necessary for organizational cohesiveness. Over the years, I have had to establish daily operational bases for
  projects/programs and provide the direction to insure the progress and deadline were met. I will appreciate the opportunity to meet and further discuss my qualifications and your sales position. I will be contacting your office to follow up on this letter around the first week in August. I am Looking forward to hearing from you. Thank you in advance for your
  consideration.
  Sincerely,
  Martina Morelli
  6460 Straid St.
  Orland, CA 95963
  (916)324-4561
  Date
  Mr. Rolland Johnson
  General Manager
  KXYZ-FM
  201 Monroe Drive
  Arlington, TX 76028
  Dear Mr. Johnson:
  Are there any openings at KXYZ for an enthusiastic, young, announcer/programmer? Jane Majors, Director of Programming, recently discussed with me several experimental formats being planned at KXYZ, particularly in the areas of singularly directed programming. This scheduling concept is an exciting development with dramatic potential.
  This programming format requires that individuals possess a strong radio and television
  background. As a graduating senior in the Telecommunications Department, my experience includes both radio and television production and on-air programming. I have experience as an announcer, programmer, disc jockey, sportscaster, news reporter and news writer at KITU-FM and KTIS-AM. In addition, I hold an FCC third-class license with broadcast
  endorsement. My sense of responsibility and conscientiousness are indicated by my honors. My enclosed resume reflects my experiences and accomplishments. I am enthusiastic about your single-focus programming concept. The opportunity to help implement this innovative idea would be an exciting challenge for me. I will contact you during the week of October 12-16 to arrange a mutually convenient time for us to meet and discuss employment possibilities. Thank you for your consideration.
  Sincerely,
  Frank Manners
  12445 Mountain Ridge Drive
  Mountain Ridge, CA 95446
  (916) 545-3998
  Date
  Stockton City Chamber of Commerce
  Ruth Manning, Director
  1122 Rodney Avenue
  Stockton, CA 95443
  Dear Ms. Manning:
  I am in the process of canvassing the community for a position that will allow me to provide customer service and develop informational materials for the general public. If your agency is currently looking for an individual well versed in public contact who has a solid track record for compiling promotional information, please review the enclosed resume.
  Over the past 5 years, I have been giving public speeches, designing flyers and brochures for agencies, and interacting with the general public. My skills in customer service are excellent and I can handle customer problems in a tactful manner. You'll find my communication skills well above average and I have had the opportunity to interact with very diverse populations and individuals of all ages. I can interview with business clients to gather facts and put these facts into written materials; interpret rules, regulations and policies; plus function positively as part of a team. You can trust me to work unsupervised, meet deadlines, and develop creative ideas that will make a difference in services rendered to the general public.
  Working with the general public is my goal and your organization will provide me with just the opportunity. I would like to request a personal interview to further discuss my qualifications and your organization and the services it provides. I can be reached at the address and phone above.
  Sincerely,
  Lana Sullivan
英文求职信 篇2
Distinguished leadership:
  hello!
  I am xx xx college graduates, to join your school.
  Moment in the university four years, according to the "professional, thick foundation, wide strong ability, high quality" standard to exercise and develop themselves, in constant learning and practice to improve their prehensive quality, has put himself into a solid professional skills, perfect knowledge structure, strong ability to adapt, rich in the spirit of collaboration era youth.
  I believe that the future society need is highly qualified inter-disciplinary talent, successful learners in fully realize the value of the book at the same time, should also recognize the book has no value. So I'm learning, actively participated in various extra-curricular activities, such as "puter society" and "mathematical modeling", etc. All these activities help me to improve their ability of puter operation and team cooperation ability.
  advance
  salute
英文求职信 篇3
Dear mr ho,
  Application for the position of customer service executive
  I am very interested in the captioned position that appeared in the january 4 of the enclosed please find my resume for your review.
  During the past two years working at xyz technology limited, i have become increasingly experienced in liaising with customers and other personnel. my interpersonal as well as communication skills have also been greatly refined.
  Although my resume provides you a good summary of my background and experience, i would like to meet you in person and further discuss my ability to handle the responsibilities of the position.
  Thank you for your consideration of my application.
  Yours sincerely
英文求职信 篇4
  1. I would appreciate the privilege of an interview. I may be reached at the address given above, or by telephone at XXXXXXXX.
  2. I would be glad to have a personal interview, can provide references if needed.
  3. Thank you for your consideration.
  4. I welcome the opportunity to meet with you to further discuss my qualifications your needs. Thank you for your time consideration.
  5. I have enclosed a resume as well as a brief sample of my writing for your review. I look forward to meeting with you to discuss further how I could contribute to your organization.
  6. Thank you for your attention to this matter. I look forward to speaking with you.
  7. The enclosed resume describes my qualifications for the position advertised. I would welcome the opportunity to personally discuss my qualifications with you at your convenience.
  8. I would welcome the opportunity for a personal interview with you at your convenience.
  9. I feel confident that given the opportunity, I can make an immediate contribution to Any Corporation. I would appreciate the opportunity to meet with you to discuss your requirements. I will call your office on Friday, to schedule an appointment. Thank you for your consideration.
  10. I look forward to speaking with you.
英文求职信 篇5
  sample 1
  Dear Mr. Wang,
  I am a fresh graduate from Xiamen University of Technology, and I am writing in response to your advertisement for recruiting a software programmer intern posted on our university BBS yesterday. I hope I can take the job.
  The main reason for my confidence in this position lies in both my extensive academic training in software programming, and my work experience in the relevant industry which has further polished my abilities. Moreover, I have much spare time this semester, which can ensure my time commitment for the internship. Please find more details in my enclosed resume.
  Thank you for your time and patience, and I would greatly appreciate it if you could grant me an interview.
  Yours sincerely,
  Li Ming
  译文:
  尊敬的王先生:
  我是厦门理工学院的一名学生,写这封信希望应聘您昨日在我校BBS上招募的计算机编程员实习生职位。我希望我能够得到这份工作。
  我认为我适合这个职位的信心来源于两点,一是我在计算机编程方面得到了广泛的学术训练,二是我在相关行业的`实习经历进一步增强了我在这个领域的能力。此外,我这个学期有很多空余时间,因此可以保证在实习岗位上的时间投入。具体内容请参见我随信附上的简历。
  感谢您的时间和耐心,如果你能给我一次面试机会将不胜感激。
  您真诚的,
  李明
  Name:
  Sex: Date of Birth: Female /Male
  Native place: 籍贯
  Marriage:Single
  Work Experience: 1 year
  Eyesight: Short sight Stature: 160cm
  health status 健康状况
  policital status:Party member of CPC(Communist Party of China)
  Mail Address:
  Mobile Phone:
  Career objective
  To obtain a challenging position as a software engineer with an emphasis on software design and development
  education
  20xx-09--20xx-07, Software Engineering Institute, Xiamen University of Technology
  专业 数据库管理:database management/ Administration
  Academic main courses Home Tel.: E-Mail: 在简历的封面或开始部分写清联系方式
  Mathematics, Computer English, 数学,英语
  Data Structures and Algorithms 数据结构算法 程序设计基础
  Social working
  Volunteer 志愿者 Association协会,社团
  The student union 学生会
  Technical skills (编程)
【【精选】英文求职信范文集锦5篇】相关文章:
英文求职信范文精选03-25
精选英文求职信范文集锦5篇02-07
【精选】英文求职信范文集锦6篇01-21
精选英文求职信范文集锦8篇12-19
规范英文求职信范文精选03-25
求职信英文范文05-23
【精选】英文求职信模板集锦5篇06-20
【精选】英文求职信模板集锦六篇06-17
精选英文求职信模板集锦5篇11-19