规范英文求职信范文精选
  就业形势越来越严峻的环境下,怎样能在强手如林,高学历满天飞的社会上找个饭碗养活自己,是一个非常值得考虑的问题。在此,小编为大家整理了规范英文求职信范文精选,希望有帮助!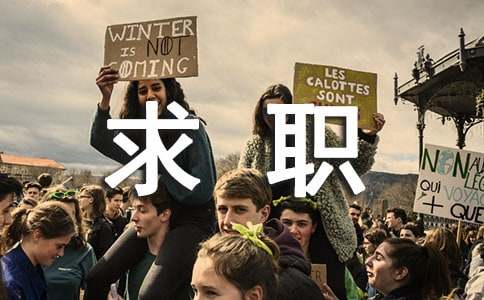 【经理英文求职信模板】
  Dear Sir/Madam:
  Are you searching for a telecommunications manager with expertise in project management and team leadership?
  I specialize in creating and implementing high-performance strategies that directly impact growth and profitability of large telecommunications companies. In addition to my knowledge of business processes, I also offer proficiency in telecom software development and cutting-edge technologies.
  I am relocating to Shenzhen and would be interested in opportunities with your firm. Currently, I serve as manager for BIT Company's Information Industry Division. Briefly, some of my accomplishments include:
  Developed a tool to track and forecast price,quantity,and revenue, which enables client to monitor business performance Implemented a customized end-to-end testing process and SQL database My business acumen, technical expertise, and leadership capabilities have contributed to a number of successful projects. The enclosed resume outlines my credentials and accomplishments in greater detail. I would welcome an opportunity to meet with you for a personal interview.
  Sincerely,
  【应聘推销员英文求职信】
  Dear Sirs,
  I have just seen your advertisement in Beijing Evening News of the 6th August for a salesman in the Electronic Device Section of your company. I'm very interested in the job and I feel I'm qualified to meet the requirements. I'm therefore enclosing a resume together with reference from my supervisor.
  As you can see, I once worked in the Electronic Department. So I am familiar with different kinds of electric devices. I have worked more than once as a salesman in some stores during my previous vacations. Besides, I'm very patient and friendly in nature. I'm confident that I shall be suitable for the kind of job. http://www.jianli-sky.com/
  If you need any further information, I shall be very pleased to supply it. Or I wonder if you will grant me with an interview.
  I'm looking forward to hearing from you soon.
  Yours faithfully
  【机械专业英文求职信】
  Dear leaders:
  Hello!
  Sichuan University, I am a mechanical XXXX graduates XX. Thank you for your busy schedule to take some time to read this, I recommended materials, provided me with a chance of success.http://www.jianli-sky.com/
  University during the period, in line with the attitude of rigorous study, I focus on learning the actual abilities, professional knowledge and practice, and actively participate in various social activities will be used to practice I have learned to continuously improve their work ability to carry out various tasks for the future and lay a solid foundation. In English, I passed the nationalexamination three English, have good listening, speaking, writing and translation capabilities. In the computer, I learn a wide range of computer hardware and software knowledge, can skilled use of pro / e, CAD software, and through a national computer-level examination, at the same time have some knowledge about the Internet, can effectively use the Internet resources.
  With self-confidence, I recommend myself to you, if your company had the honor to become a member of, I would like to start from a young age, starting from now on, open-minded dedication, hard work, continuous learning in practice, give full play to their initiative, creativity, hard Tim was a development of the company's luster.
  Finally, once again Thank you for reading this letter and look forward to your reply as soon as possible. Your organization would like to prosperity!
  延伸阅读:求职信的写作原则
  语气自然:语言和句子要简单明了。写信就像说话一样,语气可以正式但不能僵硬。语言直截了当,不要依靠词典。
  通俗易懂:写作要考虑读者对象的知识背景,不要使用生僻词语、专业术语。
  言简意赅:在重点突出、内容完整的前提下,尽可能简明扼要,切忌面面俱到。
  具体明确:不要使用模糊、笼统的字眼;多使用实例、数字等具体的'说明。
  四个误区
  通过写信求职是一常见方式,但必须避免以下四种失误以提高求职命中率。
  1、不够自信,过于谦虚
  求职者应当在信中强调自己的强项,即使不可避免地要说明自己的弱项,也没有必要那么坦率。
  2、主观意愿,推理不当
  许多求职者为了取悦于招聘单位,再三强调自己的成绩,而不知有关经验与能力对职位的重要性。
  3、语气过于主观
  对于招聘单位来讲,他们大都喜欢待人处世比较客观与实际的人,因而求职者在信中尽量要避免用我认为,我觉得,我看,我想等字眼。
  4、措词不当,造成反感
  写求职信最忌用词不当,例如:有我这样的人才前来应聘,你们定会大喜过望。对方看到这样的词语,怎么会不反感呢?
  求职信如何填写
  1、写求职信的理由
  2、做自我介绍
  3、简明突出你的相关实力
  4、强调你所受过的培训
  5、结尾段落中提出你的进一步行动请求
【规范英文求职信范文精选】相关文章:
英文求职信范文精选03-25
求职信英语规范格式范文01-10
求职信英文范文05-23
2018年英文求职信范文精选03-25
英文求职信作文范文08-07
精选英文求职信范文集锦5篇02-07
精选英文求职信范文锦集六篇02-01
精选英文求职信范文锦集5篇01-29
【精选】英文求职信范文集锦6篇01-21