空姐面试英文自我介绍怎么说
  空姐面试英文自我介绍怎么说?以下CN人才网小编为大家整理了两篇范文,欢迎参考!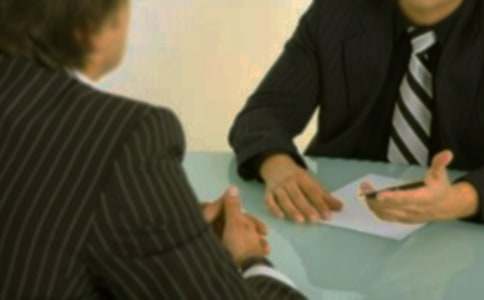 空姐面试英文自我介绍(一)
  Good morning everyone, my name is XXX.I am XX years old.I graduated from XXX.I have a dream since I was a child.I dream that one day I can fly in the blue sky like the bird. Now I have the chance to make it come true. If i can take this job. I'll try my best to do everything well.Because I love this job.Thank you .
  空姐面试英文自我介绍(二)
  good morning/afternoon,my name is yanghaiyan ,you can call me yanzi.i like the feeling flying in the sky like a swallow.
  it is really a great honor to have this opportunity for a interview, i would like to answer whatever you may raise, and i hope i can make a good performance today.
  now i will introduce myself briefly.i am 20 years old,born in shandong province.i grow up in a sweet family,composed of my dad,mom,brother and myself.i am an optimistic and confident girl.i have full confidence in a bright future,and i believe i can do well in caac.punctuality and diligence are crucial to most future careers,i will try my best. altough i just graduated from school, i have confidence to venture my funture.
  scoaring in the sky as an airhostess has been a dream for me since childhood.this is why i'm longing for a job on a plane, and this is why i'm standing here for this interview.i hope my application will be granted ,so that i will delive my best servies throughout the world as a airhostess member of caac and my dream can come ture.
  that's all.nice talking to you .thanks.
  空乘服务语面试十六个经典问题的经典回答:
  Here are good answers to some of the tougher questions asked in job interviews. If you can smoothly supply answers like these during the interview, you are bound to make a good impression.
  1. What is important to you in a job?
  Mention specific rewards other than a paycheck for example, challenge, the feeling of accomplishment, and knowing that you have made a contribution.
  2. Why do you want to work for this organization?
  Cite its reputation, the opportunities it offers, and the working conditions. Stress that you want to work for this organization, not just any organization.
  3. Why should we employ you?
  Point to your academic preparation, job skills, and enthusiasm about working for the firm. Mention your performance in school or previous employment as evidence of your ability to learn and to become productive quickly. If the job involves management responsibilities, refer to past activities as proof of your ability to get along with others and to work as part of a team.
  4. If we hire you, how long will you stay with us?
  Answer by saying along these lines: "As long as my position here allows me to learn and to advance at a pace with my abilities."
  5. Can we offer you a career path?
  Reply: "I believe you could, once I know the normal progression within the organization. Can you tell me about it?" The answer may be revealing.
  6. What are your greatest strengths?
  Give a response like one of the following: "I can see what needs to be done and do it", "I'm wiling to make decisions", "I work well with others," "I can organize my time efficiently."
  7. What are you greatest weakness?
  Identify one or two, such as the following:" I tend to drive myself toohard", " I expect others to perform beyond their capacities", " I like to see a job done quickly, and I'm critical if it isn't." Note these weaknesses could also be regarded as desirable qualities. The trick with this question is to describe a weakness so that it could also be considered a virtue.
  8. What didn't you like about previous jobs you've held?
  Discuss the things you didn't like, but avoid making slighting reference to any of your former employers.
  9. How do you spend your leisure time?
  Mention a cross section of interests-active and quiet, social and solitary -- rather just one.
  10. Are there any weaknesses in your education or experience?
  Take stock of your weaknesses before the interview. Practice discussing them in a positive light. You'll find that they are minor when discussed along with all the positive things you have to offer.
  11. Where do you want to be five years from now?
  Saying that you'd like to be president is unrealistic, yet few employers want people who are content to sit still. You might say, "in five years, I'd like to have my boss's job. " If you can't qualify for your boss's job by then, you may not be the fright candidate.
  12. What are your salary expectations?
  If you are asked this at the outset, it's best to say, "Why don't we discuss salary after you decide whether I'm right for the job? "But if the interviewer asks this after showing real interest in you, speak up. She or he will probably try to meet your price. If you need a clue about what to ask for, say, " Can you discuss your salary range with me?"
  13. What would you do if....?
  This question is designed to test your reposes. For example: "What would you do if your computer broke down during an audit?" Your answer there isn't nearly so important as your approach to the problem. And a calm approach is best. Start by saying, "One thing I might do is ..." Then give several alternative choices.
  14. What type of position are you interested in?
  Job titles and responsibilities vary from firm to firm . So state your skills instead, such as "I'm good at figure work," and the positions that require these skills , such as "accounts payable."
  15. Tell me something about yourself.
  Say you'll be happy to talk about yourself, and ask what the interviewer wants to know. If this point is clarified, respond. If not, tell why you feel your skills will contribute to the job and the organization. This question gives you a great opportunity to sell yourself.
  16. Do you have any questions about the organization or the job?
  Employers like a candidate who is interested in the organization. so this is a perfect time to convey your interest and enthusiasm.
  空乘面试自我介绍小技巧:
  一、空乘面试:
  穿着最好是正装(职业), 一定要干净整洁。
  自我介绍,就是 姓名 年龄 身高 体重 业余爱好 外加对自己的城市做个简单的介绍。
  你多培养自己的亲和力 笑容 站姿 走资。
  回答问题的时候,要求合作意思 团队意识
  二.空乘面试小技巧
  "空姐"这个让人羡慕的职业又将迎来一批新鲜血液。那么有意报考的考生究竟该做哪些准备、怎么样的学生又会更受青睐呢?记者采访了民航上海中专有关招生负责人,请她们来为考生支招一二。
  .1、不要染烫发保持自然微笑
  金蕾萍强调指出,报考此专业的学生首先应有为他人服务的热情,并有志于从事民航事业。此外,仪表清秀,端庄大方,无口吃,体态匀称,动作协调,并有符合行业标准的身高要求也是从事这一职业的最基本要求。除此之外,考生的肤色要好,身上要无明显疤痕、斑点。还有牙齿色质也要好,且要排列整齐。在性格上,开朗活泼更易受到考官的青睐。最好,还有较强的心理承受能力。
  金蕾萍建议考生面试前注意保持清淡的饮食,不吃辛辣,少吃海鲜和热性的食物,以免青春痘的出现,或发生皮肤过敏。另外,考生最好不要染发、烫发,相反,应该保持学生的朝气。还应注意休息,保持充足的睡眠,好让自己的容貌更加亮丽。适当进行一些体育锻炼也是必不可少的.,因为这样可以使形体更加充满活力。
  在面试当天,为了体现个人的气质,考生可以挑选一套大方、端庄,适合自己的服装,并准备好一段中英文的自我介绍。参加面试时,考生可以保持本色,也可以适当淡妆,但不要弄巧成拙。在形象设计上要扬长避短,体现学生特点。要注意身体语言的运用和应有的礼貌礼节。为了更富有亲和力,金蕾萍提醒考生,还应该时刻保持自然和自信的微笑,那样才能放松心情,积极应试。
  .2、做到本色、自信、有朝气
  不过该人士强调,学校招生时并不仅仅是看学生的成绩,而更看重学生的综合素质。另外,家长以为空乘专业只追求漂亮的认识其实是个误区,该校在面试时就比较喜欢本色、自信、有朝气的学生,过于成人化的打扮只会给学生"减分","因为考官会怀疑学生学习的目的性,认为考生对自身的定位不清晰,这样的印象对考生并不利。"该人士说。所以,考生最好不要染发,更切忌浓妆艳抹,男生不要蓄长发。
  在专业方面,该人士表示,不同的岗位要求各有差异,因此对学生的要求很难一概而论。比如,空乘专业需要考生有服务意识,看重考生与人沟通的能力和亲和力等。
【空姐面试英文自我介绍怎么说】相关文章:
精选空姐面试英文自我介绍02-25
空姐面试英文自我介绍01-19
空姐面试英文自我介绍范文02-26
空姐面试英文自我介绍范文(汇总)07-06
空姐面试英文自我介绍5篇03-26
空姐面试英文自我介绍4篇04-09
空姐面试英文自我介绍3篇07-28
面试空姐的简短英文自我介绍范文01-11
空姐自我介绍怎么说02-14