英文面试简短自我介绍8篇
  当到达一个新的环境后,时常需要我们进行一个自我介绍,通过自我介绍可以得到他人的欣赏。写自我介绍可不能随随便便哦,以下是小编为大家整理的英文面试简短自我介绍8篇,欢迎阅读与收藏。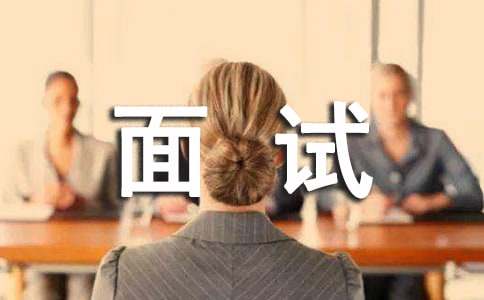 英文面试简短自我介绍 篇1
  It is my plesure to meet you .today i am here to apply for the position of foreign trade clerk(or assistant)。now let me tell you a little bit about myself.i am from jiangi province . there are four members in my family,my parents,my elder sister and i. i am always a energertic and enthusiastic person that have many hobbies .well ,i am fond of all kinds of outdoor activities such as playing tennis , doing some physicalsports and so on. (you can also say i am interested in…or doing sth is also my favourite activity)this year i will gratuade from tian jinforeign studyings university, with major in foreign trade(or international trade)。 i really like this industy very much.if i am so lucky enough to be employed by your company,i will put what i have learnt together with my energy into my job and make some contribution to your company.
英文面试简短自我介绍 篇2
  I'm very glad to join in the interviw.First,let me introduce myself to you.My name is xxx,I'm 20 years old,I come from Zhe Jiang,and I'm an outgoing girl,I like philosophy and sport.Oh yes,I hope that I can do something for the Beijing Olympics.If you give me the great chance,I won't let you disappoint.Ok,that's all.I hope that you are satisfied with me,thank you! .
  各位领导,给位招聘官,大家好!很高兴能参加这次面试,首先让我做个自我介绍,我叫xxx,今年20岁,来自浙江,曾经做过网管的工作,学到了很多东西。我是一个很活泼开朗的女孩,喜欢哲学和运动。这次北京举办奥运会,我很希望能做点什么,如果贵公司给我这个机会,我想我不会让你失望的。简单介绍到这,希望能我今天的`表现能令您满意,谢谢!
英文面试简短自我介绍 篇3
  Good morning !It is really my honor to have this opportunity for a interview,I hope i can make a good performance today.
  Im confident that I can succeed.Now i will introduce myself brieflyI am 26 years old,born in shandong province .I was graduated from qingdao university. my major is electronic.and i got my bachelor degree after my graduation in the year of 20某.I spend most of my time on study,i have passed CET4/6 . and i have acquired basic knowledge of my major during my school time.In July 20某, I begin work for a small private company as a technical support engineer in QingDao city.Because Im capable of more responsibilities, so I decided to change my job.And in August 20某,I left QingDao to BeiJing and worked for a foreign enterprise as a automation software test engineer.
  Because I want to change my working environment, Id like to find a job which is more challenging. Morover Motorola is a global company, so I feel I can gain the most from working in this kind of company ennvironment. That is the reason why I come here to compete for this position.I think Im a good team player and Im a person of great honesty to others. Also I am able to work under great pressure.That's all. Thank you for giving me the chance.
英文面试简短自我介绍 篇4
  I am cheerful, good communication, humble and confident. While the new work environment and different from the past, but I believe that through their own efforts and the eisting basis for the work can quickly be competent, and I am confident!
英文面试简短自我介绍 篇5
  My name am wang li, this year big four, my specialty was the accounting, the undergraduate course school record, university four years i already is smooth through the english four levels of tests, has obtained accountant the computerization and accountant is employed the credentials, studied diligently about financial each discipline, could utilize the computer skilled, in university period participated in the student association, had the strong communication ability and the power of epression, the work is diligently earnest, also strong learning capability and compatibility, positive enterprising, strove to get the upper hand .
英文面试简短自我介绍 篇6
  Good morning, It is really my honor to have this opportunity for the interview. I hope I can make a good performance today. Now let me introduce myself in briefly. My name is xiaoming. I am from fangchenggang guangxi province. I am outgoing person. I like working with people and I am a good team player . I can adapte to the new environment and accept new knowledge quickly .Beside I am hardworking and ready to endure hardships. .My major is Mechanical engineering and automation。
  Next year I will graduated from Guang xi University.During my university my study is very good and I've passed the CET-4 and the CET-6 .Now I've acquired basic knowledge of my major..So I hope I can do something and creeate value to your company .That's all. Thank you for giving me the chance.
英文面试简短自我介绍 篇7
  自我介绍应在适当的时间进行,简短英文面试自我介绍,自我介绍《简短英文面试自我介绍》。进行自我介绍,最好选择在对方有兴趣、有空闲、情绪好、干扰少、有要求之时。如果对方兴趣不高、工作很忙、干扰较大、心情不好、没有要求、休息用餐或正忙于其他交际之时,则不太适合进行自我介绍,
  讲究态度:态度要保持自然、友善、亲切、随和,整体上讲求落落大方,笑容可掬;充满信心和勇气。忌讳妄自菲薄、心怀怯藐。要敢于正视对方的双眼,显得胸有成竹,从容不迫;语气自然,语速正常,语音消晰。生硬冷漠的语气、过快过慢的语速,或者含糊不清的语音,都会严重影响自我介绍者的形象。
  追求真实:进行自我介绍时所表述的各项内容,一定要实事求是,真实可信。过分谦虚,一味贬低自己去讨好别人,或者自吹自擂,夸大其词,都是不足取的。
  总的说来,面试自我介绍十分重要,良好的表达,不仅可以展现自己,而且可以大大提高用人单位的好感。
英文面试简短自我介绍 篇8
  After more than three years I have solid work eperience, it is now able to independently operate the entire process of foreign trade. Practical work, meticulous and careful. Has good tet organizational skills, have some English speaking and writing ability, proficiency classes are operating windows application software platform (such as photoshop, word20xx, ecel20xx), a strong resume template wdjl. ability .
【英文面试简短自我介绍8篇】相关文章:
英语简短面试自我介绍12-22
英文面试自我介绍精选范文08-26
英文自我介绍范文(求职面试版)08-26
简短面试自我介绍集合15篇03-21
简短的面试自我介绍 15篇04-07
简短的面试自我介绍15篇04-01
面试自我介绍的问题英文含翻译08-07
面试简短的自我介绍合集15篇02-27
英语教师面试自我介绍英文(精选7篇)10-15
面试时简短的自我介绍20篇02-26