英文求职信模板集锦九篇
  时间过得可真快,从来都不等人,我们又将面临求职找工作的.挑战,一起来写一封求职信,为找工作加油吧。你知道写求职信需要注意哪些问题吗?以下是小编整理的英文求职信9篇,仅供参考,大家一起来看看吧。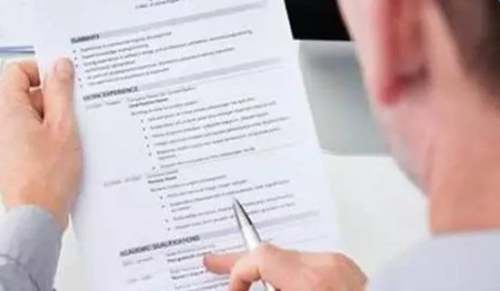 英文求职信 篇1
  Dear Mr. lroutsman:
  Enclosed is my resume outlining more than 15 years extensive experience in corporate telecommunications. In summary, my credentials include:
  -broad experience in international computer networking
  -design and implementation of voice, data and LAN systems
  -in-depth experience with telecommunications and information processing technologies
  -interpersonal skills for interfacing well with all levels of management
  I would like to put this expertise to work in a senior telecommunications management and/or internal consulting position.
  Although I am concentrating my search in the greater New York City area, I would consider other locations for the right opportunity.
  If you are currently searching for someone with my credentials, I would be pleased to meet with you to discuss I how might help you to solve some of your more difficult telecommunications problems. Thank you for your consideration.
  Sincerely,
  Wilma A. Davidson (手写体)
  Wilma A. Davidson
  Enclosure
英文求职信 篇2
  Business Administration Major Kunming Second Commercial School 34 Cui E.Rd.,Kunming 650020 June 28,1998 Mr.Wen Qiming Manager of Marketing Department K&H (Chinese-Foreign Joint Ventures)Market 56 Huagang N.Rd.,Kunming 650033 Dear Mr.Wen, Ms. Huang Lijia of your company has told me that your dept needs a manager assistant,and I wish to apply for the position. I will graduate from commercial school next month. My outstanding record at school and some experience in business has prepared me for the work you are calling for. I am really interested in learning business practice,and also a diligent worker and a fast learner. If given a chance, I am sure I can prove my worth in your company. I will be available during the weekdays in the morning for any interviews you may want to give. Enclosed is my resume,and hoping for your immediate reply. Sincerely yours, X,XX

英文求职信 篇3
  June 17,19-
  Crown Laundry Co. Bristol,Ohio
  Gentlemen/Dear Sir:
  In reply to your advertisement in the Bristol News of June 2,I wish to say that I am seeking the kind of position your offer. I am nineteen years old,and expect to graduate from the Bristol Technical High School this month. During three years of the course, I have been working with many kinds of machinery and have helped to set up and repair the machinery in one of the school shops. My father is a chauffeur,and I helped him in repairing automobiles. Last summer I took a party of excursionists on a three weeks'tour. While we were in West Epping,away from repair shops,my machine was badly damaged. I had to repair two cylinders and rig up a temporary steering wheel.
  Inclosed you will find a copy of my resume-and my photo. I believe they may be found satisfactory. Concerning my character I am permitted to refer to Mr. H. L. Sled,Head of the Mechanical section of the Bristol Technical High School.
  Yours truly,
  signature
英文求职信 篇4
  Dear Sir,
  In reference to your advertisement in the JobsPower.com for a playground director, I believe that I have the qualifications to fit your position.
  I hold a degree in Physical Education from the University of South Dakota. Along with my physical education courses,I also selected many courses in psychology and child management. During the summers, I worked as a volunteer playground director in several suburban areas surrounding the university.In the summer of 1983, I was an assistant in charge of organized sports for younger boys in Walton, south Dakota. The year after that,I was placed in charge of a large summer program for under privileged children in the large city of Millon, South Dakota. My supervisor during this time was William Johnson. He has consented to act as a reference for me.
  My additional experience includes working as a City Park Recreation Director in Rockford, South Dakota for the years of 1985 to the present time. In this position I am responsible for the programs in all the city park, including all organized recreation and night-time sports.
  If you feel that I am suited for the job that you have in mind, please inform me of the time convenient for an interview. I hope to hear from you in the near future.
英文求职信 篇5
  I am 09 technical colleges, a student session will be faced with graduation. To take this career, I with a sincere heart and pursuit of the cause, in good faith, recommend their own.
  Two years, in the strict division of Friends of the efforts and personal lessons, I have a solid foundation of professional knowledge, a systematic grasp of the theory; to proficiency in office computer software. Not only enrich their own, but also cultivate a wide range of skills of their own. More importantly, the rigorous style of study and correct learning attitude, I created a simple, stable and innovative character.
  In addition, I also actively participate in various social activities, to seize every opportunity to exercise their own. Practical difficulties to the challenge, let me grow up in frustration. I love the cause of your organization are engaged, eager to look forward to your leadership, for the glorious cause of building blocks; and practice of continuous learning and progress.
  Strength of the achievements of self-confidence, practice and create the future. The accumulation of a few years made me become a combination of Arts and Sciences, director of the utility set of the public before. I practice with all kinds, as well as future efforts to play, with my personal life experience, I believe I will be the development of your company for helping Tim, common in the community before the wave of success of a cause to create brilliant tomorrow!
  Look forward to working with your interviews. Your organization wishes to the cause of success!
英文求职信 篇6
  Hello! My name is ***, the XXX University Chinese Language and Literature fresh college graduates. On the occasion of choosing the occasion, I harbored a sincere heart and the pursuit of education, recommended in good faith to your own.
  University three years, I always follow the "wide professional, solid foundation, strong ability, high-quality" standard to exercise and develop themselves. Learning, I work hard, set up the successful completion of the school language and literature, pedagogy, curriculum, each subject to achieve good results are more than can be said to engage in educational work must master a considerable degree of knowledge to understand and master. Month internship in the education and work outstanding, I believe competent secondary language education.
  "Oaks from little acorns", so I for normal students, "the words one would" give particular attention to basic skills. Through these efforts, I passed the national examination Mandarin class, and honors received two A-level certificate; usually adhere to diligent practice calligraphy, pen writing, chalk is preferred. After school, I studied under through media such as books and all aspects of network knowledge, expanding their knowledge. , I was also with honors by the National Computer proficiency test, and can operate free cooked Word and other office software and CAI courseware, the network has a strong ability to retrieve information. Also, I have been working as student leaders, a former head of community, strong planning skills and organizational activities of interpersonal skills. Actively participate in various social practices of public cultural and sports activities, arts and sports in more expertise. Because of high academic achievers, was named colonel "outstanding members."
  I grew up on the teachers, the profession is full of reverence and love, to become a good teacher of the people! I know the importance of teachers and for social accountability! I believe I can do a teacher, I will be worthy of the " engineers of human souls, "the title of honor. good birds greener pastures, submit the cover letter is the result of a carefully considered and well-prepared, if your school to give me a chance, I will be able to work hard and continue to forge ahead and dedication to the school to make its own contribution to the motherland nurture more talent, I could use my efforts to prove that you made the right choice.
  I was in a period of energetic life, and love of education, determined to do an outstanding teacher of the people. Hope your school can provide a platform for me their expertise, I will make every effort to achieve good results at work. Enclose my personal profile, so you can better understand me.
英文求职信 篇7
  april 13,20xx p.o. box 36 tsinghua university beijing,china 100084 dear sir/madam: your advertisement for a network maintenance engineer in the april 10 student daily interested me bacause the position that you described sounds exactly like the kind of job i am seeking. according to the advertisement ,your position requires top university,bachelor or above in computer science or equivalent field and proficient in windows nt4.0
  and linux system. i feel that i am competent to meet the requirements. i will be graduating from graduate school of tsinghua university this year with a m.s. degree . my studies have included courses in computer control and management and i designed a control simulation system developed with microsoft visual interdev and sql server. during my education, i have grasped the principals of my major and skills of practice. not only have i passed cet-6, but more important i can communicate with others freely in english. my ability to write and speak english is out of question.
  i would appreciate your time in reviewing my enclosed resume and if there is any additional information you require, please contact me.i would welcome an opportunity to meet with you for a personal interview. with many thanks, wang lin
英文求职信 篇8
Dear Sir,
  In response to your advertisement in *the newspaper of , I wish to apply for the position of (secretary, accountant, clerk, salesman, etc).
  I am *twenty-five years old and a graduate of * college. My experience in this line of work includes two years as an assistant accountant with the *A Company. The main reason for changing my employment is to gain more experience with a superior company like yours.
  I am enclosing my resume together with my photo, and believe that they may be found satisfactory. With respect to salary, I shall expect *3,000 a month. I assure you that if appointed, I will do my best to give your satisfaction.
  Very truly yours,
英文求职信 篇9
  dear leaders:
  thank you for your busy schedule to take time to read this letter!
  i am now the university of xx-class graduates this years law, with a sincere, earnest, full of vigor and vitality of the heart that you wish to apply!
  university for four years, after the teachers carefully cultivated, and my personal efforts, i have been fully equipped with the contemporary college students should have all aspects of the quality and capacity. with a more extensive knowledge of the humanities and social sciences on the basis of the system, i grasp the legal subjects of expertise, but also a certain degree of proficiency in science and engineering knowledge, proficiency in foreign languages, can be skilled to operate the computer, at school during the school door as a result of the results excellent access to college has a second-class scholarship.
  forge ahead, never to be complacent is my motto. i am not satisfied with the economic law in their own professional majors and a minor trade for two years undergraduate english majors. the second professional has given me a wealth of management, international trade, anglo-american culture, knowledge, and english listening, speaking, reading and writing ability with a relatively high level. in addition, enterprise management, application writing, be good at marketing. a solid academic and psychological maturity so i am confident that integration into the highly competitive society.
  theory and practice is equally important for me. i actively participated in school club activities during the period, exercise capacity and coordination of the organization,after school hours for part-time tutor, marketing, and strive for self-improvement, self-reliance. in the winter, during the summer vacation, i went to the courts, prosecutors, law firm practice and the practice of writing reports and papers, so the theory with practice. in short, i cherish every opportunity for practical work, and accumulated a certain amount of social experience.
  i am a honest loyal, diligent and realistic, and the constant pursuit of personal self-improvement, i am optimistic about the character of self-confidence, modest, cheerful, generous and stable, so i harmonious interpersonal relationships, ability to adapt to the environment. i have a wide range of interests and hobbies, music and art inspired by my creativity and imagination, volleyball and dance culture of sports has been my sense of teamwork and collaboration.
  in short, full-minded, good health and abundant energy is the wealth i will. please be assured that your vision and my strength, give me a give full play to their talent, the opportunity to contribute!
  i wish the cause of development and bright future!
  sincerely,
【英文求职信模板集锦九篇】相关文章:
【精华】英文求职信模板集锦9篇12-12
有关英文求职信模板集锦6篇11-29
【热门】英文求职信模板集锦6篇11-24
【精品】英文求职信模板集锦五篇11-24
有关英文求职信模板集锦10篇11-21
精选英文求职信模板集锦5篇11-19
【推荐】英文求职信模板集锦7篇11-09
【热门】英文求职信模板集锦八篇11-07
【推荐】英文求职信模板集锦9篇11-04
有关英文求职信模板集锦5篇11-01