面试英语老师自我介绍
  面试英语老师自我介绍范文一: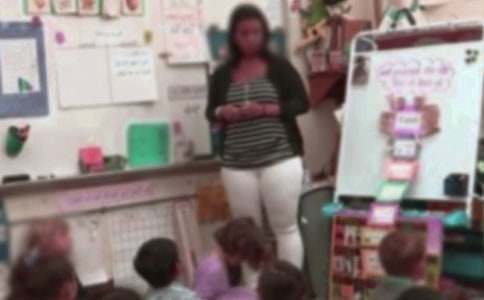 Good morning. I am glad to be here for this interview. First let me introduce myself.My name is ***, 24. I come from ******,the capital of *******Province. I graduated from the ****** department of *****University in July ,2001. My major is English. And I like street-dancing and singing. Of course, I love teaching. I like the feeling when I stand at the stage and give all my knowledge to my students. Now all my hard work has got a result since I have a chance to be interview by you. I am open-minded ,quick in thought and very fond of history.In my spare time,I have broad interests like many other youngers.I like reading books, especially those about ****.I really hope you can give me this chance to work here. Thank you.
  面试英语老师自我介绍范文二:
  Good morning everyone
  First of all, please allow me to express my greatest appreciation for you give me this opportunity for an interview. And I hope I can make a good performance today I will do my best for this interview.
  My name is××××××, 25 years, graduated from the Mudanjiang Normal College major in English and I have been got the eight professional certificate in English (test for English majors) and senior English teacher qualification certificate. Perhaps my situation on this place is pretty unlikely, after graduation because of personal interests I am gone to the Heilongjiang University graduate college major in history.
  I'm outgoing and open-minded. In my spare time, I have broad interests. Such as reading, surfing the internet, listening to music. I like children very much. I think children are active, innocent and pure. With them, I feel very relaxed, pleasant and younger. Therefore, I learned a lot from my one year working experience.
  To be a good teacher is my dream, I think a teacher is not only a guide for the students, but also a friend of them, if I were a teacher I would build a close relation with my students helping them not only on their study but also on their lives, I will try my best and I am confident that I can be a good teacher
  If your county to give me this opportunity, I passed the interview, as many teachers team member, I will continue learning, work hard to contribute to education in their own strength, will never live up to the human soul engineer of this glorious title.
  面试英语老师自我介绍范文三:
  good morning everyone!
  i'm nickole. i'm 24. i graduated from hunan normal universaty on shuda campus. my major is english education. after graduation, i have worked for one year in li yang听kid's engish. my students are between 5 and 12 years old.
  i'm outgoing and open-minded. in my spare time, i have broad interests. such as reading, surfing the internet, listening to music and even chatting with foreign friends online if possible. i like children very much. i think children are active, innocent and pure. with them, i feel very relaxed, plesant and younger. therefore, i learned a lot from my one year working experence.
  teaching children english is very interested but it is also challeging. because children are always active, even sometimes very naughty. so teachers need a lot of patience to deal with children. the most important that i have learned from my one year teacing experence is that a teacher should have the kind of听the mind that always wants to go on learning. teaching is a job at which one will never be perfet. if i have the chance, i will try my best to be a good primary english teacher.
【面试英语老师自我介绍】相关文章:
英语老师面试的自我介绍12-30
英语老师面试自我介绍05-09
英语老师面试自我介绍汇集03-01
小学英语老师面试自我介绍02-13
英语老师面试英语自我介绍03-28
面试英语老师自我介绍范文07-07
英语老师面试自我介绍4篇04-18
英语老师面试自我介绍(8篇)10-25
面试英语老师自我介绍3篇01-01