面试英语自我介绍8篇
  处在一个陌生场合时,我们有必要对自己进行适当的介绍,自我介绍是人与人进行沟通的出发点。那么什么样的自我介绍才合适呢?下面是小编整理的面试英语自我介绍,仅供参考,大家一起来看看吧。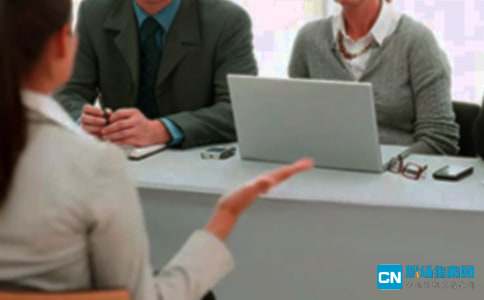 面试英语自我介绍1
  Dear Interviewer:
  Good afternoon, first of all, I want to thank you for giving me the opportunity to this job interview.
  My name is _x and Im 23 years old, Jiangsu Nantong is my birthplace. Now Im a post graduate student of Department of Law in __ Normal University. I am outgoing and confident, so I can always get along quite well with others. Im diligent and self-discipline in learning. I have won scholarships for totally four consecutive years during my college; at the same time I have served as leader of the class to learn as well as a minister of student union in my sophomore year. As a college debate team member, I participated in the school debate game. I have good organizational skills and communication skills. Banks, operate as a modern social and economic hub of the entire national economy, play a significant role, so I have been yearning hearts of the banking industry.
  If this can join the Construction Bank I would be very pleased, this will be an opportunity for my life, but also a challenge, I will be adhering to the "China Construction Bank, the construction of modern life" development concept. I shall be conscientious and dedicated so as to contribute myself to the bank's development and also the national economy! Thank you!
面试英语自我介绍2
  本人喜欢挑战自我,勇于开拓创新。工作认真负责,有吃苦精神!我希望寻找一个可以更好展示自己人生舞台。追求永无止境,奋斗永无穷期。我要在新起点、新层次、以新姿态、展现新风貌,书写新记录,创造新成绩,我自信,来自我能力,您鼓励;我希望寄托于您慧眼。
  我有很强责任心,有很强集体荣誉感,乐观开朗,有很好人迹关系,能够认真对待生活,有熟练护理技能与牢固专业知识并能灵活运用到实际工作中。我一直相信只要努力面对生活,心存一份感恩,再黑暗地方也会有光明。我拥有是年轻激情,如果您把信任和希望给我,那么我自信、我激情,我能力,将是您最满意答案。
面试英语自我介绍3
  It is my honor to be here today.
  I want to make a brief introduction of myself. I graduated from _X university, Im major in _X.
  I have been working in _X company in a _x position for _x years. My job duty is mainly .... (talking about your previous job)
  As China opens its capital market, more & more foreign banks now have the authority to operated RMB business. Standard Chartered Bank has a great name all over the world.I sincerely want to join HSCB & to be one of its staffs.
  Base on my education & past working experience, Ive learned how to .....& also put it into practice by handling my daily work. (talking about the JD job duty, say that youre qualified for the position, but donot say it directly, you should give some examples to prove it.)
  I think the most important thing is communication. I represent my company when Im talking to the customers. Sometimes there might be some misunderstanding only because of lack of communication.
  (Show youre professional.)
  Im appreciated for this opportunity that you gave me.Thank you for your time.
面试英语自我介绍4
  my name is . there are 4 people in my family. my father is a chemistry teacher. he teaches chemistry in senior high school. my mother is an english teacher. she teaches english in the university. i have a younger brother, he is a junior high school student and is preparing for the entrance exam.
  i like to read english story books in my free time. sometimes i surf the internet and download the e- books to read. reading e- books is fun. in addition, it also enlarges my vocabulary words because of the advanced technology and the vivid animations.
  i hope to study both english and computer technology because i am interested in both of the subjects. maybe one day i could combine both of them and apply to my research in the future.
面试英语自我介绍5
  我叫xxx,今年xx岁,毕业于xxxx学校,护理专业,今天能站在这里向大家介绍自己真是感到万分荣幸!
  在生活中我是个活泼开朗、热情大方、乐观上进、独立自主、自信要强人,我会把我积极一面在工作中继续发扬,认真负责对待工作,积极沟通、协调,注重团队精神,我在医院实践工作一年多,目前已经熟练掌握各项护理操作。
  虽然我毕业时间还不算长,工作经验仍有欠缺,但是在未来工作中,我将以充沛精力、刻苦钻研精神来努力工作,勤于学习不断提高自身工作能力与综合素质,与医院共同进步。
面试英语自我介绍6
  Hello everyone!
  I'm a marketing professional from _x University, and I'd like to introduce myself. I like reading books and reading newspapers, because it can enrich my knowledge. I like running, because it can sharpen my will. What kind of person am I? I am a lively, cheerful, enthusiastic, persistent and strong willed person. Since today is the competition for the position of marketing manager, I want to talk about their understanding of marketing. Marketing is not the same as salesmanship, but salesmanship is an important part of marketing. If you want to do a good job in marketing, you must do your best to sell yourself. It is difficult for a stranger to trust himself, but only if the customer believes that he can, will he believe his product, and then he will better push his product into the market. I want " be a man, do a job, do business, &rdquo. That's what it means!
  I think as a marketing manager, besides should have some marketing knowledge, but also should have good communication and coordination ability, can hard-working, good team spirit, pay attention to occupation moral. As a squad leader, I organized all kinds of activities in the class for three years. Through the organization of these activities, improve their ability to organize and coordinate, and strengthen the sense of teamwork. At the same time, I also fully realize that the individual's ability is limited after all, only through teamwork, brainstorming, and learn from each other, can we better complete the work. If this time I was fortunate to marketing manager, I want to build a platform for, yet the rigorous work in a relaxed atmosphere and their colleagues, we can cooperate with each other, with good team spirit.
  At the same time, I think marketing is also a kind of service. Since it is a kind of service, we should make everyone satisfied and do it with enthusiasm and sincerity. Passion, the indispensable element in our work, is the motivation that pushes us to innovate and devote ourselves to work. With passion and a sense of self - challenge, I believe I can do the job. I hope that through my personal self introduction, I can give you an understanding of my efforts and sincerity. Thank you.
面试英语自我介绍7
  Good morning , ladies and gentlemen.
  It is my great honor to have this opportunity to introduce myself. and I hope I could make a good performance today, eventually become a member of your school. Now let me introduce myself please. I'm a graduate student from ____ UNIVERSITY . My name is ___ ,__years old. , born in __. GuangDong province . My major is English, and I will graduate this June.
  In the past 3 years,I spent most of my time on English studying and practise. I have a good command of both spoken and written English and past CET-4 with a ease. Skilled in use of Office 20_, excel. My graduate school training combined with my cadet teacher should qualify me for this particular job.
  Although perhaps I'm not the best among the candidates, but with my strong knowledge background and full enthusiasm for education, I am sure I will satisfy you well.
  As a college student, I concentrated on studying modern teaching technology. I have acquired enough essential and fundamental knowledge of English teaching in the past three years. Since September 20xx, with great interest, I have been doing student cadre for almost each semester and formed good team-work spirits. It also kindly provided me crucial guidance to analyze interpersonal relationship. My teachers and classmates describe me as a reliable and considerate person. Other than my major study, I have master a great skills in computer operation.
  One month as cadet teacher in the March of 20_, not only did i obtain enough first hand experience in my field but also gradually realized that the career I have chosen is sacred and significant. Therefore, I am determined to become a diligent, hardworking, and responsible educator.
  Last but not least, I will be fully committed and I am confident to work efficiently and meticulously under pressure as a competent team member. I welcome the opportunity to speak with senior management further regarding my qualifications for the position.
  Thank you for your attention!
面试英语自我介绍8
  今天第一次找工作面试,因为导师不让实习,所以以打酱油的状态来到面试地点,本来预约是2点,我们1点多就到了,随即领了排队的号码排队,没过多久就轮到我参加一面(经验一、提早去排队)。
  一面技术面,这方面华为还是很松的,轻松都能过关,基本上分为两部分:语言,问的是c和c++的问题;项目。感觉自己语言方面还是比较扯淡,问到了c++的static变量和非static的区别,然后给了一个程序题,找改错。确实蒙了,很长时间找不到错,比较郁闷,心想必挂了,给的程序是一个字符串倒叙的算法,主要错误有:字符串会有个'/o'所以在动态分配内存时,长度要+1,动态分配完后要判断是否分配成功,程序结束后要free动态分配的空间(这个很容易忘了),倒转字符串后要加上'/0'.5处错误就找出2处,看来基础还是不行,好的习惯没养成。然后是问项目,这块忽悠的还可以,所以被告知一面通过。
  接下来是二面,群面。12人分两组,先是自我介绍,说说优缺点,爱好。优缺点是主要的吧,面试官会即兴提问,比如你说出一个缺点,他会说,举个例子...然后是12人分两组,6 vs 6辩论,我们的'论题是愚公改移山还是搬家,然后讨论,在讨论的时候会有面试官在旁边听,一定要积极讨论,再就是争取第一个发言开题;第二个阶段是辩论,这时候每个人只有一次发言机会,要注意听别人和对方的观点,做记录,面试官可能会问你别人说了什么。第三个阶段是面试官为难你了,他为难我让我说出我方最有力的论点,以及给我方人马按表现排序,这个比较郁闷。不过大胆的排序就是了,他还会问你的队友对这个排序满意否,以及会问被你排在后面的人有什么意见,之类,总之是各种为难人。
  三面是性格测试,这个没得准备,一些题换着说法循环出现,让你在3个问题里选一个最符合和最不符合。不少人过不了测试,华为这个比较扯。
【面试英语自我介绍8篇】相关文章:
1.面试英语自我介绍
3.自我介绍面试英语
4.英语面试自我介绍
5.英语自我介绍面试
6.自我介绍英语面试
8.面试英语自我介绍
9.英语面试自我介绍