考研面试英语自我介绍优秀范文
  考验面试的英语介绍侧重点在突出个人的学习能力,下面是小编整理的'几篇考研面试英语自我介绍优秀范文,欢迎阅读参考。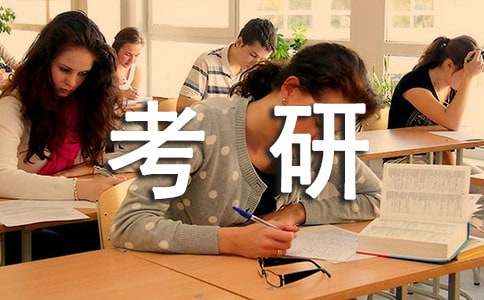 考研面试英语自我介绍优秀范文篇1
  Good morning, every teacher。 It's really a great honor to have this opportunity for an interview。 And I hope I can make a good performance today, eventually enroll in this prestigious university in September。
  First, let me introduce myself briefly。 My name is Shirley Guo, which is Guoxueli in Chinese。 I am 22 years old, born in Zichang country, Shaanxi Province。 I'm studying at Xi'an jiaotong University。 I major in e—commerce with a minor in law。 In order to improve my English and master fundamental knowledge of computer application, I have passed CET6, the C++ language examination in the National computer Rank Examination Level2 and the database examination in the National computer Rank Examination Level3 with a ease。 I always believe that one will easily lag behind unless he keeps on learning。 The scholarships I have won during these years could certificate that I work hard。
  I am very easy to get on with, so I have lots of friends。 And I am optimistic for that I believe in the end thing will mend。 Sometimes I prefer staying alone, reading, watching movies, listening to music or surfing the Internet。
  As for why I choose to engage in postgraduate study, there are several reasons as follow。 Firstly, I think further study is still urgent for me to realize self—value。 It is necessary to seize any chance for self—development, especially in this competitive modern world。 Secondly, Professor LIqi is the tops in e—commerce field。 I am looking forward to following him to make a more foundation for future profession after two years study here。 Thirdly, now the employment situation is serious。 Maybe through postgraduate study, I could achieve a better position。
  In a word, I'm eager to enroll in our school to proceed further。
  考研面试英语自我介绍优秀范文篇2
  Good morning, everyone! I am glad to be herefor this interview。 First, let me introduce myself toyou。 My name is Li Ming。 I was born on April 23, 1981。I am a local person。 I am graduating from University this June。 I major inChinese literature。 I hope I could get the opportunity to finish mypostgraduate courses in Peking University which I havedesired for a long time。 I have the confidence because I have such ability! Iam a girl who is fervent(热情的),outgoing and creative。 At the same time, I think I amquick in mind and careful in everything。 I am looking forward to mypostgraduate studies and life。 I will soon prove that your decision of choosingme is the wisest。 Thank you for giving me such a valuable opportunity!
  考研面试英语自我介绍优秀范文篇3
  Good morning, every teacher. It's really a great honor to have this opportunity for an interview. And I hope I can make a good performance today, eventually enroll in this prestigious university in September.
  First, let me introduce myself briefly. My name is Shirley Guo, which is Guoxueli in Chinese. I am 22 years old, born in Zichang country, Shaanxi Province. I'm studying at Xi'an jiaotong University. I major in e-commerce with a minor in law. In order to improve my English and master fundamental knowledge of computer application, I have passed CET6, the C++ language examination in the National computer Rank Examination Level2 and the database examination in the National computer Rank Examination Level3 with a ease. I always believe that one will easily lag behind unless he keeps on learning. The scholarships I have won during these years could certificate that I work hard.
  I am very easy to get on with, so I have lots of friends. And I am optimistic for that I believe in the end thing will mend. Sometimes I prefer staying alone, reading, watching movies, listening to music or surfing the Internet.
  As for why I choose to engage in postgraduate study, there are several reasons as follow. Firstly, I think further study is still urgent for me to realize self-value. It is necessary to seize any chance for self-development, especially in this competitive modern world. Secondly, Professor LIqi is the tops in e-commerce field. I am looking forward to following him to make a more foundation for future profession after two years study here. Thirdly, now the employment situation is serious. Maybe through postgraduate study, I could achieve a better position.
  In a word, I'm eager to enroll in our school to proceed further.
  考研面试英语自我介绍优秀范文篇4
  Good morning, my respected professors! It is my honor to be here for your interview。 First, let me introduce myself to your。 I am ***, ***, born in Guilin, I am a senior student in the
  Computer College of Henan Normal University。 Now, I am doing my best to obtaining a chance to attend Sichuan University。
  In the past 4 years, most my time has been spent on study or campus activities。 I had passed the CET—6 and Software Designer Examination。 Our software project got the supported of the College Student Development Foundation。 Furthermore, the experience of being monitor in my class and vice director in the Students? Union helped me know the importance of cooperation and communication。
  As to my characters, I don?t want to use any beautiful word to praise myself。 Just like my father, I strive to be an honest, upright and modest man。 In my spare time, I like swimming, table tennis and Chinese chess。 Also English songs and movies are my favorite。
  Forrest Gump had said, ?Life is like a box of chocolates, you never know what you are going to get?。 However, I always believe we should cherish our time, and sense any change for self—development, and we will have a good prospects。
  Diligence is the mother of success, Efficiency is the only way。
  That is all for my self—introduction, thank you!
  考研面试英语自我介绍优秀范文篇5
  Iam Andrea.Perhaps the word "average" can best describe me. I am of average height, average weight and of average complexion. I have a thin face, double-lid eyes and a pointed nose.My hair is black, short and straight.I have never worn my hair long.I look like both my mother and
  my father, but I have inherited their best parts.
  lam a teacher, and I like my job. I believe her or his students can sometimes teach a teacher. Actually I have learnt a lot from my own teaching experience and my students. One particularly good thing about being a teacher is that I am learning something new each day and thus making progress each day. This is wonderful. Of course the income is modest, but on the other hand, quite stable. I keep growing all the time. I find great rewards both monetarily and mentally.
  I have many hobbies: reading books, raising pets, making dresses, etc. I like volleyball very much, but I can't play it very often, because it is a team sport. It is difficult to get enough people to play volleyball with me. It's a shame. I derive great pleasure out of my hobbies.
  Generally speaking, I am open, honest and easy-going. I hate hypocrisy and injustice. Fairness is very important to me. I try to be fair in everything I do. I have great appreciation for physical and spiritual independence. I am a bit disorganized and impatient sometimes.
  I don't have many friends, but I do have a few. I have both male and female friends. We do sports together, go shopping together; and we exchange our views and ideas and share happiness and sadness. Of course we help each other if necessary. I always consider myself a lucky person. I am lucky in my family, I am lucky in my career, I am lucky in my friendship, I am lucky in many things. In one word, I am lucky in life. I am really grateful for all these.
【考研面试英语自我介绍优秀范文】相关文章:
考研复试面试自我介绍英语范文05-25
面试英语考研自我介绍05-29
英语面试自我介绍优秀范文12-03
关于考研英语面试自我介绍05-15
考研英语优秀作文范文05-05
考研面试英语口语范文02-03
2017考研复试面试英语自我介绍技巧04-24
考研英语面试口语02-04
考研面试的自我介绍技巧范文03-26