实用的英文求职信模板汇总七篇
  时间过得可真快,从来都不等人,我们找工作的日子已悄悄来临,该为自己写一封求职信了哦。求职信怎么写才不会千篇一律呢?下面是小编整理的英文求职信7篇,欢迎大家借鉴与参考,希望对大家有所帮助。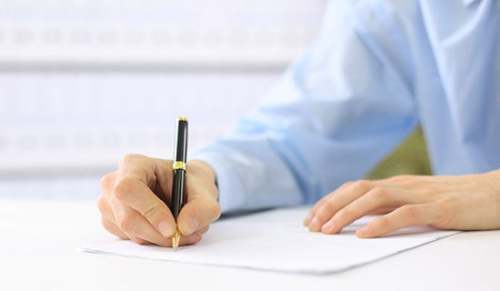 英文求职信 篇1
Dear Sir/Madam:
  Are you searching for a telecommunications manager with expertise in project management and team leadership?
  I specialize in creating and implementing high-performance strategies that directly impact growth and profitability of large telecommunications companies. In addition to my knowledge of business processes, I also offer proficiency in telecom software development and cutting-edge technologies.
  I am relocating to Shenzhen and would be interested in opportunities with your firm. Currently, I serve as manager for BIT Company's Information Industry Division. Briefly, some of my accomplishments include:
  Developed a tool to track and forecast price,quantity,and revenue, which enables client to monitor business performance
  Implemented a customized end-to-end testing process and SQL database
  My business acumen, technical expertise, and leadership capabilities have contributed to a number of successful projects. The enclosed resume outlines my credentials and accomplishments in greater detail. I would welcome an opportunity to meet with you for a personal interview.
英文求职信 篇2
  Name: Hao Wu
  Gender: Male
  Birth: 13/08/1983
  School Graduated: Tianjin Academy of Fine Arts
  Degree: Bachelor of Arts
  Telephone: 086--xxxxxxxx
  E-mail: ****@****.cn
  Address: No.4 Tianwei Rd., Hebei District, City of Tianjin Hobbies: Design of ethnic style, various kinds of painting, literature, music, sports
  Awards
  Winner of the scholarship for "Excellent Student Leader" of Tianjin Academy of Fine Arts in 20xx
  (The Outstanding Awards of the Final Round of Men' Wear Section of Zhonghua Cup International Fashion Design Competition in 20xx and 20xx)
  Work experience
  Founded Tianjin Training Studio of Fine Arts in 200x and have since tutored a lot of students most of whom got enrolled into many famous schools later on)
  Employed by Yun Zhijun Tang Suit Company from the 2nd half of 200x to the 1st half of 200x. Mastering various designing processing software. Handling the skills of layout and grading and know something about crafts and arts. Having a stable foundation of freehand drawing and design sketch. Knowing well about the process flow and being able to work independently.
  Employed by Guangdong Yue Hua Spinning Company from 200x to 200x as a designer. Designed commodities foe the China Importing and Exporting Trade Affairs of 200x and winning a lot clients for the company. By then having been testified on the ability of designing. Self assessment
  Being diligent, progressive and unflinching. Having a love for designing, a strong sense of teamwork and the ability to follow the need of market. Having based a stable foundation of freehand sketch and designing and acquired the ability to form the thinking and aesthetics. Being able to use various soft wares to do the design. Having a research into theory of clothing cultures.
英文求职信 篇3
dear sir/madame,
  your advertisement for a network maintenance engineer in the april 10student daily interested me because the position that you de— scribed sounds exactly like the kind of job i am seeking。
  according to the advertisement,your position requires a good university degree,bachelor or above in computer science or equivalent field and proficient in windows nt 4。0and linux system。i feel that i am competent to meet the requirements。i will be graduating from xx university this year with a msc。my studies have included courses in computer control and management and i designed a control simulation system developed with microsoft visual and sql server。
  during my education,i have grasped the principles of my major subject area and gained practical skills。not only have i passed cet — 6,but more importantly i can communicate fluently in english。my ability to write and speak english is a good standard。
  i would welcome an opportunity to attend you for an interview。
  enclosed is my resume and if there is any additional information you require,please contact me。
  yours faithfully,
  wan long
英文求职信 篇4
  Dear leaders:
  Hello! Thank you for your busy schedule can benefit in relation to this letter, thank you to give young people a positive opportunity for a display of their own!
  My name is Wang, a graduate of XXX School XX province XX health professional, my knowledge comes from three places, one on campus; Second Hospital; The third is social.
  。 The three-year period in school, I learned from all aspects of the strict demands on themselves. Know: knowledge is the future. As the 21st century student, I did not get rid of the learning theory in schools, often to social theory with practice, from personal practice to improve their comprehensive ability, I believe I can adapt to fierce competition in today's social environment. In particular training in Lushan County, Henan Province People's Hospital, let me go to the knowledge and operation of the clinic for a variety of diseases, understanding and care with a more profound understanding of professional knowledge and expertise to operate more skilled and flexible. Here, let me gain a lot, so I fell in love with life "白衣天使" this sacred mission. This three-year study and training, I learned not only professional knowledge and to improve the overall quality and, more importantly, taught me how to behave, I developed a rigorous and pragmatic, innovative individuals seeking knowledge, in their efforts to learn from the expertise at the same time I have been to enrich themselves by their efforts to become a complex society personnel. Now, everything is money, as long sailing ship, take your east. I love "白衣天使" this sacred cause, to see patients under the care we care to relieve pain and to happily rehabilitation, heart, emotion and happiness. They are happy and warm smile is my greatest happiness, the earnest hope that under your leadership, for the glorious cause of a dedication to my true feelings, and continuous learning in practice and progress. Fast-flowing, many talented people. Competition in the real world, talent is no exception. I wish to apply ancient, this will have the horses, the horses would like to take your talents, the beginning of my journey of a thousand miles. Despite the large number of candidates, I may not necessarily be the best, but I am still very confident. Because I will add my strength to speak sincerely, for your organization, dedicated to patients!
  Thank you for reading again, looking forward to your good news!
  Sincerely,
  Salute
英文求职信 篇5
  (1)Explain the reasons for writing the job search letter (简明写求职信的理由)
  a. Your advertisement for an assistant chemist on June 30 th newspaper arouses my interest a great deal.I hope to offer my service at you company because of my following qualifications;…
  贵公司在6月30日的报纸上登载的招聘助理药剂师的广告,引起了我极大的兴趣,我希望能到公司供职,以下是我所具备的任职资格;……
  b.In reply to your advertisement in yesterday Wuhan Evening Paper,I respectfully offer my service for the position.
  看到贵公司在昨天的武汉晚报上登载的广告,我很愿意在这个岗位上为贵公司的发展作贡献。
  c. Your very attractive advertisement in yesterday Changjiang Daily seemde made to order for me…and me for the job.
  你们在昨天的长江日报上登载的广告非常有吸引力。……我恰好非常适合做这份工作。
  d.This morning China Daily carried your advertisement for a computer operator at a large company.
  今天早晨的'中国日报登载了贵公司欲招聘一名计算机操作员的广告。
  e. Ability to organize marketing campaigns to supervise employees.
  能组织市场营销活动,监管下属员工。
  f. Six valuable years of experience in the retail grocery business,with both a small privately ownde chain a large corporte chain.
  具有6年在零售杂货店工作的宝贵经历。同小型私营联销店和大型公司联销店都胡商业往来。
  g.Direct first -hand knowledge of all phases of the business operation.
  具有商业经营的各个步骤的直接的第一手资料。
  h.I should like to apply for the position mentioned in your advertisement in Changjiang Daily of October 18.
  我很高兴应聘贵公司在10月8日长江日报上登载的广告中所提及的工作。
  i.Learning from Mr.Hong that you are looking for a sales manager,I should like to apply for the position.
  从洪先生那里得知你正在寻求一位销售经理,我很高兴能应聘这个职位。
  j.In answer to your advertisement in today Hubei Daily for a secretary,I wish tender my service. 贵公司在今天湖北日报上登载的招聘秘书的广告,我希望能得到这个职位。
  k.I would like to apply for the position of financial director you have advertised through the Personnel Market on Chezhan Road.
  通过贵公司在车站路人才交流市场的广告,得知你们欲招聘一名财务主管,我很乐意应聘这一职位。
  (2)Explain the reasons for leaving your previous employment (说明你离开以前工作岗位的理由):
  a.My reason for leaving my present employment is that I want to obtain broader experience in trading.
  我离开我现在单位的理由是:我想在贸易领域取得更多的经验。
  b.At present I have to leave my position as my presint employer have been forced to liquidate his business.
  因为我现在的雇主已经破产,所以,我不得不离开我现在的职位。
  c.I have to leave my present job because I have little change to be promoted.
  我必须离开我现在的岗位,因为,我很少有机会得到提升。
  d.The only reason why I am leaving the present position is that I try to win another opportunity to better myself.
  我离开我现在的职位的理由,只是为了赢得另一项完善自己的机会。
  e.On account of the discontimuance of business at the company,I left the office.
  因为公司的效益不景气,所以,我辞职了。
  f.I would like to do with your company where the work will be more diversifiedand on a higher creative level.
  我很愿意到贵公司工作,因为,那里的工作富有多样性并且更富有创造性。
  h.My present job can not offer me much chance for me to tap my potential in the field of computer.But the job you advertised on the newspaper is what I have desired to apply for ,because it offers me ……
  贵公司在人才市场刊登的广告中所提供的工作,向我的能力提出了更大的挑战。
  i. There is no prospect of promotion where I am at present I would like something more challenging.
  在我目前的职位上,没有提升的机会。同时,我喜欢更富有挑战性的工作。
  (3)Express the demand for the starting salary (表示希望得到的起始薪金)
  a.I hesitate to state a definite salary. But ,so long as you have requested me to do so, I should consider 1500 yuan a month satisfactory.
  我不愿意说出一个确定的薪金数目,但是,如果你要求我这样做,我觉得一个月1500元就可以了。
  b.I am willing to serve on probation for some months at a small salary.
  我愿意见习几个月,这只需要低水平的薪水。
  c..Although it is difficult for me to determine what kind of salary level I can meet,I should consider 1000 yuan a month appropriate.
  虽然让我决定我所能得到的薪金水准比较困难,但是,我还是认为一个月1000元对我来说比较合适。
  d.I am willing to start with a smal salary.
  我希望从低薪开始。
  e.My present job pays 15000 yuan a year, in additon to health benefits bonuses.I am looking to start here at 1200 yuan or above that figure with periodic inceases b
  ased on performance on the job ,plus the usual benefits package. 我现在的工 作待遇除了健康保险和奖金外每年还有15000元薪金。我想在贵公司工作的起点为每月1200元或更高,然后按工作表现,定期增加工资当然还包括一般的福利待遇。
  f.I should require a commencing salary of 1000 yuan a month.
  我需要的薪金起点是每个月 1000元。
  (4)Express strong personal qualities(表达个人的特长)
  a.My resume shows my success in corrdination a busy schedule of collegiate studies,part-time jobs,and extracurricular a ctivitise. The presidency of the students union at the university provides evidence of the trait which you require for the growth of your company.
  我的履历表显示了我读大学时,在学习、兼职工作和课外活动之间合理安排繁忙的时间的才能。我在大学时任学生会主席,就是这一特长的有力证据,而这一特长正是你们公司发展所需要的。
  b.I have received a good education learned taking notes in English shorthand.
  我受过很好的教育,并且学习过英语速记。
  c.During my summer job with a joint venture in Tianjin,I gained a great deal of first -hand knowledge about foreign trade learned how to communicate with people of defferent interests backgrounds.
  在暑假期间,我曾到天津一家合资企业工作,获得了很多有关外贸的第一手资料,并且学会了怎样与不同兴趣和不同背景的人进行沟通。
  d.My education has provided me with a broad background in the field of foreign trade sales promotion.
  我在外贸和促销两方面受到过很全面的教育。
  e. As a result of my experience in these two programs mentioned above, not only have a basic understanding of managerial processes, but also understand the terminology viewpoint of professionals in data processing.
  由于我受到前面所提到的两项培训计划的经历,我不仅基本了解管理的工作程序,而且还懂得专业术语和观点的数据处理。
  f. This educational background plus my courses experience with computers certainly rquip me to be an asset to your financial management department.
  我的学历和我所修的计算机课程和实践经验对贵公司财务管理部会大有帮助。
  g. My fluency in English French is first-rate.
  我的流利的英语和法语是一流的。
  (1)Explain the reasons for writing the job search letter (简明写求职信的理由)
  a. Your advertisement for an assistant chemist on June 30 th newspaper arouses my interest a great
英文求职信 篇6
  DIRECTOR OF HUMAN RESOURCES
  Sandy Bin 15/F,TOWER2 ,BRIGHT CHINA,BUILDING,BEIJING。
  OBJECTIVE
  A career in Personnel Management/Administration。
  PROFESSIONAL EXPERIENCE
  TENNESSEE PAROLE BOARD,Memphis,TN
  1991-Present Director of Human Resources and Staff Development
  Develop and implement policy。Provide leadership in the areas of personnel,payroll,labor relations,training,and affirmative action。Administer personnel/payroll system to meet management and employee needs。Consult with chairmen,Executive Director,managerial staff,and supervisors to ensure policy compliance with applicable statutes,rules,and regulations。Advance agency Affirmative action plan。Determine appropriate grievance procedures relief;resolve labor disputes。Act as liaison for regulatory agencies:EOHS,OER,DPA,State Office of A。A。,and PERA。Maintain staff training program。Interface with Legal staff in dealing with progressive discipline and grievances。
  WILMONT INSURANCE CO。,Nashville,TN
  1987-1991 Director of Human Resources
  Maintained smooth work-flow;supervised claim adjudication;performed claim payment internal audits;coordinated activity with reinsurance carriers。 Hired/terminated,trained,oversaw,and delegated personnel。Determined technical decisions and payments。Responsible for computer maintenanceand updating personnel files to ensure compliance with state/local regulations pertaining to holidays,vacations,etc。
  1984-1987 Central Personnel Officer
  Coordinated statewide reclassification study;organized questionnaires,individual interviews and desk audits。Evaluated/analyzed study data;rewrote job descriptions;prepared study package for legislative approval。Established related managerial files。Dealt with diverse personnel-related projects。
  EDUCATION
  Milligan College,TN
  Course work in Personnel Management and Human Resources,1990-Present
  Tennessee Weslevan College,Nashville,TN
  B。A。Degree,Management,1980
  Action verbs give job descriptions punch。
  Continuing education indicates candidate's ongoing commitment to his/her career。
英文求职信 篇7
Dear Ms. Dixon:
  I am interested in a postition as a project engineer with Lexitron,Inc. Review of my resume will reveal that Ihave strong project experience with Johnnan Corporation,one of your key competitors.
  I graduated with a B.S. degree in Mechanical Engineering from princeton University,and have 6 years of paper machine project experience. Ienjoy an excellent reputation for bringing projects in on time and at or below budget.Some key project experience includes:
  -Completion of a $54 million twin wire,forming section rebuild project on time and under budget ($1,2 million savings)
  -Lead wet end project Engineer for purchase,design and installation of a new $150 million Beloit paper machine($120k savings)
  -Engineered,installed,and started-up $45 million rebuild of after dryer section of twin wire tissue machine(project completed 2 months ahead of schedule with savings of $1/2 million)
  Although well-versed in most machine configurations,i am especially knowledgeable of twin wire formers and some of the newer,state-of-the-art sheet forming technology.These qualifications could prove very additive to those companies interested in upgrading their overall papermaking technology.
  If you are currently seeking a strong paper machine project engineer,I would appreciate the opportunity to further discuss my qualifications with you. Thank you for your consideration.
【实用的英文求职信模板汇总七篇】相关文章:
实用的英文求职信模板汇总5篇12-24
实用的英文求职信模板集锦七篇06-29
【实用】英文求职信模板汇总五篇11-12
【实用】英文求职信模板汇总6篇11-05
【实用】英文求职信模板汇总7篇07-27
【实用】英文求职信模板汇总8篇06-22
【实用】英文求职信模板汇总六篇02-04
【实用】英文求职信模板汇总八篇04-13
【实用】英文求职信模板集合七篇12-24