实用的英文求职信范文汇总5篇
  时间过得飞快,没想到也到了自己找工作的时间,感觉我们很有必要写求职信了。那么优秀的求职信都是怎么写的呢?下面是小编收集整理的英文求职信5篇,欢迎大家分享。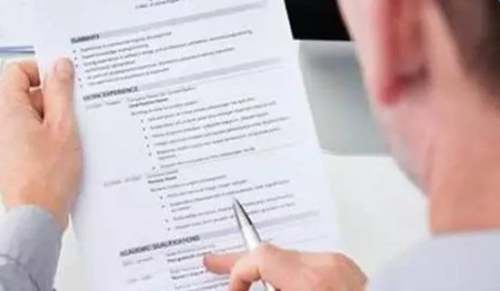 英文求职信 篇1
Dear Sir,
  I am a graduate in20xx, graduating from Southwestern University of Finance and Economics. I wasnoticed your company is looking for a CFO and I am writing to candidate forthis position. I was major in financial management in college and minor inBusiness. I studied very hard in school and I was perfect in my courses. I rankedtop three in my college. Moreover, I took part-time jobs in summer holidays andI had an internship in a company before, which brought me great practicalexperience. I know your company aims to internationalization and I am sure whatI learned in school would help me to be qualified to this position. The followingis my resume in details that will help you to know me better. I'm lookingforward to your positive reply. And Best wishes for you and your company.
  Sincerely yours,
  Christ
英文求职信 篇2
  Dear Sir or Madam, I am writing to you to inquire if there would be any position available for me to work as a _______________________. Please allow me to give my brief reference. I am a _____________________. I believe I could do satisfactory work for ____ because ____________. I was awarded ________. I also won the title of ________. I have taken such courses as ____________. In addition, I have been working as ____________. I am looking forward to your kind and early reply. If you need any further information, please let me know. Many thanks! Yours sincerely, XXXXXXX (Enclosed is my resume, and my references are available upon request. I would like to meet you at your earliest convenience and discuss the possibility of working with your company. Or, if you are too busy these days, you can contact me at XXXXX for further information. Thank you for your favorable consideration
英文求职信 篇3
Dear Mr. lroutsman:
  Enclosed is my resume outlining more than 15 years extensive experience in corporate telecommunications. In summary, my credentials include:
  broad experience in international computer networking.
  design and implementation of voice, data and LAN systems.
  indepth experience with telecommunications and information processing technologies.
  interpersonal skills for interfacing well with all levels of management.
  I would like to put this expertise to work in a senior telecommunications management and/or internal consulting position.
  Although I am concentrating my search in the greater New York City area, I would consider other locations for the right opportunity.
  If you are currently searching for someone with my credentials, I would be pleased to meet with you to discuss I how might help you to solve some of your more difficult telecommunications problems. Thank you for your consideration.
英文求职信 篇4
Dear Sir/Madam:
  Your advertisement for a Network Maintenance Engineer in the April 10 Student Daily interested me bacause the position that you described sounds exactly like the kind of job I am seeking.
  According to the advertisement ,your position requires top university,Bachelor or above in Computer Science or equivalent field and proficient in Windows NT4.0 and LINUX System. I feel that I am petent to meet the requirements. I will be graduating from Graduate School of Tsinghua University this year with a M.S. degree . My studies have included courses in puter control and management and I designed a control simulation system developed with Microsoft Visual InterDev and SQL Server.
  During my education, I have grasped the principals of my major and skills of practice. Not only have I passed CET-6, but more important I can municate with others freely in English. My ability to write and speak English is out of question.
  I would appreciate your time in reviewing my enclosed resume and if there is any additional information you require, please contact me.I would wele an opportunity to meet with you for a personal interview.
  With many thanks,
英文求职信 篇5
  Dear Mr. Director,
  I have learned from the newspaper that you are employing an administrative secretary. I am very much interested in this position.
  I have worked as an administrative secretary for a chemicalpany in Shanghai for three years, so I have some understanding of the chemical industry. I graduated from the East China University of Technology with a bachelor degree. I am fluent in both spoken and written English, having obtained CET-4 and CET-6 certificates. In addition, I have strongputer skills.
  Enclosed please find my resume.
  I am looking forward to your reply.
  Yours sincerely,
【英文求职信】相关文章:
英文求职信英文求职信简单03-23
英文求职信 求职信范文英文03-10
英文求职信 写英文求职信02-14
英文求职信 一封英文的求职信11-11
求职信英文10-20
英文求职信06-08
经典英文求职信12-17
求职信英文11-02
英文求职信11-14
英文的求职信11-07