【热门】英文求职信范文汇总七篇
  时间过得太快,让人猝不及防,找工作对于我们说已越来越近,这时是不是该好好写一封求职信了呢?但是求职信要写什么内容才是恰当的呢?下面是小编为大家整理的英文求职信7篇,仅供参考,大家一起来看看吧。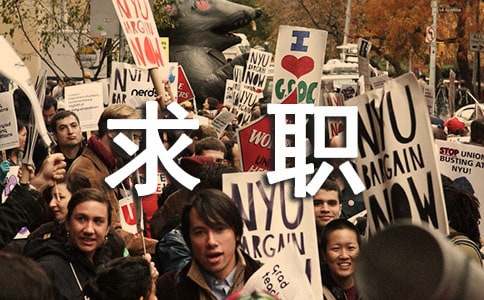 英文求职信 篇1
  Room 212 building 343
  Tsinghua university,beijing 100084
Ms. Yang:
  I was referred to you by mr. zhang, a partner with your beiji ng office, who informed me that the shanghai office of your company is actively seeking to hire quality individuals for your auditor program.
  I have more than two years of accounting experience, including interning as an auditor last year with the beijing office of cccc. i will be receiving my mba this may from tsinghua university. i am confident that my combination of practical work experience and solid educational experience has prepared me for making an immediate contribution to your company. i understand the level of professionalism and communication required for long-term success in the field. my background and professional approach to business will provide your office with a highly productive auditor upon completion of your development program.
  I will be in the shanghai area the week of april 16. please call me at 13600121691 to arrange a convenient time when we may meet to further discuss my background in relation to your needs. i look forward to meeting you then.
  sincerely,
英文求职信 篇2
Dear Sir,
  I am writing to inquire about possible job openings in the financial department of your company.
  I am 32 years old and a graduate of Fudan University. I have worked for 5 years in a world-leading accountancy firm. I have abundant experience in auditing, accounting and financial analysis. I'm confident that I can deal even with the most challenging tasks in financial management.
  I have been interested in your company for a very long time. I think it's your active company culture, the outstanding management and the perfect staff -training system that attracts me most. I would like to become a member of your team and contribute to the success and progress of your company.
  I am a person with a high sense of responsibility and team spirit. I am a good team worker and I work very well on my own, even under pressure. I do not mind working long hours. Enclosed find my resume together with a recent photo. For further reference, please contact Mr. Harry Smith, who was my former boss. I am happy to introduce myself in person and come for an interview. In the meantime, I will be waiting for your good news.
  Sincerely,
  Michael Fang
英文求职信 篇3
Dear Mr。 lroutsman,
  Enclosed is my resume outlining more than 15 years extensive experience in corporate telecommunications。 In summary, my credentials include:
  -broad experience in international computer networking
  -design and implementation of voice, data and LAN systems
  -in-depth experience with telecommunications and information processing technologies
  -interpersonal skills for interfacing well with all levels of management
  I would like to put this expertise to work in a senior telecommunications management and/or internal consulting position。
  Although I am concentrating my search in the greater New York City area, I would consider other locations for the right opportunity。
  If you are currently searching for someone with my credentials, I would be pleased to meet with you to discuss I how might help you to solve some of your more difficult telecommunications problems。
Thank you for your consideration。
英文求职信 篇4
  Dear Sir or Madam:
  I am a senior from the Department of Business Administration of Beijing University. I am writing the letter in purpose of applying for admission into your esteemed institution/your recently advertised position for a staff member.
  I am sure that I am qualified for it. First, enclosed with this letter is my resume, which further details my previous academic qualifications and work experience. Second, not only do my qualifications and experience make me a perfect candidate for it, my cheerful personality is well suited to studying in your prestigious university/working as a staff member. Last, my hobbies include sports and music.
  Words fail me when I try to express my heartfelt gratitude to the help you render me. Your prompt and favorable attention to my inquiry would be highly appreciated.
  Yours sincerely,
英文求职信 篇5
Dear Sir:
  Your advertisement for a Network Maintenance Engineer in the April 10Student Daily interested me because the position that you de- scribed sounds exactly like the kind of job I am seeking.
  According to the advertisement,your position requires a good university degree,Bachelor or above in Computer Science or equivalent field and proficient in Windows NT 4.0and Linux System.I feel that I am competent to meet the requirements.I will be graduating from XX University this year with a MSC.My studies have included courses in computer control and management and I designed a control simulation system developed with Microsoft Visual and SQL Server.
  During my education,I have grasped the principles of my major subject area and gained practical skills.Not only have I passed CET - 6,but more importantly I can communicate fluently in English.My ability to write and speak English is a good standard.
  I would welcome an opportunity to attend you for an interview.
  Enclosed is my resume and if there is any additional information you require,please contact me.
英文求职信 篇6
Honorable leader of your company:
  Hello! When you read this page, you have opened the first door to opportunity and success for me. First of all, thank you for taking the time to read my resume in your busy time, hope it can let you have a good preliminary understanding to me, and be able to cross century talents to help you in the fierce market competition and knowledge economy seeking integrated into the! Please pay attention to the following content, I believe you will not be disappointed.
  In fact, I just want to report a calm and sincere mood, which is regarded as a platform for communication and communication. Indeed, this may be another turning point in my life, at least it will be an unusual experience in my life.
  First of all, I want to show my personal attitude. It may also be a shallow experience. Until now, I have insisted that my job is a learning process, and I can learn knowledge continuously in my work. Of course, money is very important.
  For me, the full and happy feeling is the greatest satisfaction!
  If I have to sell myself, I want to feel more careful about my personal life experience. First, from the age of twenty, I have been living alone, and I have no problem in self-care ability. Second, the whole learning process gives me an urgent need.
  Sense, sense of crisis. Third, from design unit to construction unit, design unit let me introspection and construction unit to make myself stronger. I really appreciate these two experiences, though only for a few short months. But in any way, the value of exercise is quite large.
  For, is always strict demands on themselves, do the "three hearts", namely, careful, patience, perseverance; "double", namely the sincerity true meaning.
  Of course, it is not an overwhelming advantage of itself, and even to some extent, the advantage is disadvantage. Although there has been some experience in construction and design without leaving the industry, it can only be said that it has just been on the way.
  It's a long way to go. Besides, it has been a long time since we left the design. It will be a hard process to start again, but anyway, as long as interest is concerned, I want to overcome all these things.
  Finally, sincerely wish your company / unit business flourishing!
  Look forward to the echo!!!
  Self recommendation: XXX
  March 20xx
英文求职信 篇7
  Dear leaders:
  Hello!
  I would like your company to apply for the post of foreign trade salesman, so take the liberty to write a letter cover letter, a dream of college graduates will be the beginning of your company from ...... I am a student of the University of Nationalities, senior, applied psychology professional. I am very interested in foreign trade, from the third year after the beginning of my intention to engage in import and export business after graduation. I understand that this is not for me a very easy thing, because I am neither a professional international trade professional, nor is it in English or other foreign language professional, but the application of
  psychology, I have never had work experience in foreign trade. Step by step but I believe that is the best shortcut, the greatest success comes from a large number of failures. "Volume in sheep's clothing" and then I have been inspired to do so, "as long as perseverance, anything can be done." Almost every day I am studying Business English, a large number to listen to and practice writing business letters and business English, learn the basic knowledge of
  international trade, with import and export trade of the business processes and terminology, documents and so on. In addition, I also learn from some of the daily life of Japanese and Korean conversation, often online through msn and other countries using the English
  language users, the e-mail and so on, in the process, I can see their own progress, as well as experienced full satisfaction and fun.
  I know that everything is hard in the beginning, to the threshold of entering the foreign trade sector this is my first step, if
  employed, for giving me this opportunity, I am willing to start from the most basic. With the first step I believe, my second step, third step ... ... to be more confident going, but it all depends on your company's support and help, I hope you can give me this opportunity. Thanks to examine deeply grateful. If an interview appointment, I immediately started training can begin to participate in the work. Sincerely,
  Salute!
【【热门】英文求职信范文汇总七篇】相关文章:
【热门】英文求职信范文汇总6篇01-27
【热门】英文求职信范文汇总7篇01-05
英文求职信范文汇总七篇12-18
【热门】英文求职信范文汇编七篇03-04
【热门】英文求职信汇总九篇05-21
【热门】英文求职信汇总9篇04-19
【推荐】英文求职信范文汇总七篇03-05
【热门】英文求职信合集七篇04-15
【热门】英文求职信02-23