【精华】英文求职信范文集锦9篇
  时光飞逝,时间在慢慢推演,又到了求职找工作的时候,此时此刻需要开始写求职信了哦。为了让您不再为写求职信头疼,下面是小编收集整理的英文求职信9篇,供大家参考借鉴,希望可以帮助到有需要的朋友。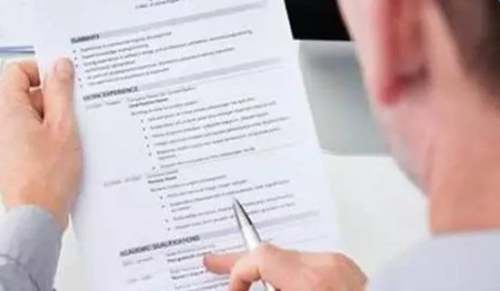 英文求职信 篇1
  Dear sir:
  I am writing for employment with your firm about the position of Territory Sales Representative in shanghai on 51job newspaper. I am very interested in your company especially mimeograph and imaging products. I have a bachelor of degree in marketing and excellent sales potential. Besides, I worked for the line of Fast Moving Consumer Goods around 2 years. As a person who has both knowledge of marketing and customers service, add to my rich experiences from all kinds of practice relating to sales, I am sure that an energetic individual would surely be an asset to your company. I am eager to prove to you my persistence, teamwork and optimistic initiative. I am ready to your personal interview on your most convenient date. I am looking forward to your early reply.
  Yours Sincerely,
  Zhigao Tan
英文求职信 篇2
Dear sir,
  I would like to ask you to consider my qualification for the position in sales that you advertised in jobspower.com.
  I graduated from the college of business in june of 1986. since that time i have been taking night courses at polytechnics in sales techniques and mass media advertising.
  I have worked as a vehicle salesman for the ford co. for the past three years. at present i am their chief salesman and account for over one half of the sales. before my present employment, i worked for the chains deparment store as a salesclerk in the electrical appliance section. we worked mainly on commission and i was able to earn a substantial amount although i was very young.
  I would like to make a change now because i feel that i can go no further in my present job, i feel that my ability and my training should enable me to advance into a better and more responsible position, and it appears that this will not be forth-coming at my present position.
  If you would like to know more about my ability, i can be available for an interview at any time convenient to you.
英文求职信 篇3
  1. Shall you need an experienced desk clerk for your hotel next summer?
  贵酒店明年暑期是否需要一名有经验的柜台部职员?
  2. Because I am very desirous of receiving actual experience in accounting during July and August, I am writing to inquire whether you will need the services of a young man with three years of educational training and some part-time experience. Perhaps I could fill in for one of your office staff during the vacation period.
  因我渴望在七、八月间获得会计实务经验,特备函问询你处是否需雇用受过三年训练略有经验的年轻人?在假期中我或可添补贵公司空缺。
  3. Gentlemen: Attention of Personnel Manager
  I am looking for a postion asassistant shipping clerk.
  人事部经理勋鉴:本人正在谋求一份助理船务职员的工作。
  4. Perhaps there is a position in your organization for an young, experienced, and conscientious secretary stenographer.
  请问贵公司是否需要一名年青、有经验、负责的'女秘书兼速记员?
  5. I want a job. Not any job with any company, but a particular job with your company. Here are my reasons. Your organization is more than just a busienss house. It is an institution in the minds of the local public. It has a reputation for fair play and honesty with both employees and customers alike.
  For the past four years, while specializing in accounting at colege, I have had a secret ambition to work for your organization in the accounting department. I graduate in June. As I write this letter, I do not know that there is an opening at persent, but here are my qualifications which prompt me to make application now.
  本人需要一份工作,不是任何公司的任何工作,而是贵公司的一个职位。贵公司不只是商店,而是大众都知晓的机构。以公正、证实的美誉远近驰名。在大学主修会计四年来,内心早就想到贵公司会计部工作,今年七月即将毕业。写此信时,不知贵公司目前是否有空缺,但是下列的资历促使本人冒昧提出申请。
  6. As it is nearing the Christmas season, it occurs to me that you many need additional assistance in selling gifts in your shop. I have a whole week before Christmas, from December 18-24, when I might assist you. I could aslo work evenings from six oclock on, before December 18.
  圣诞节将届,想到贵公司可能需要销售礼物的助理,本人在圣诞节前一周(十二月十八日至二十四日)有空,可以帮忙。十八日以前每晚六时后也可以。
英文求职信 篇4
Dear Ms Murphy,
  Please find enclosed a copy of my Curriculum Vitae in reonse for a Community Development Worker (ref P97) as advertised in the Limerick Post on 6 February 20xx. I am currently a final year Cultural Studies student at the University of Limerick and I will be graduating in June 20xx.
  My interest in Community Work has developed over several years, ecifically through my membership of a local community centre, where I have been able to see at first hand the range of activities that a Community Worker is involved in. My final year project is based on local Community Development Initiatives in the inner city of Limerick.
  As you can see from my CV, my academic and leisure activities have given me the capacity and confidence to work with people from a variety of social backgrounds. My ability to work under pressure has been illustrated by my handling of the requirement to study and to juggle domestic reonsibilities efficiently. I believe that through the research for my dissertation I have shown myself to be capable of organising my time effectively and using my initiative to come up with original ideas.
  I am available for interview at any time and should you require any further information please do not hesitate to contact me.
  Yours sincerely
英文求职信 篇5
  Dear leaders:
  Thank you for your concern about the use of the valuable time of my cover letter!
  My name is xxx, XX, and this year's 22-year-old, X years in XXXX on XXX graduated from the University, his loyalty to honest and reliable; will be day-to-day operation of computers,has won numerous awards in the student and to participate actively in hospital the activities of school organizations,have a good life style and high sense of discipline in mind,the awareness of higher consciousness,to the implementation of good order, a strong sense of teamwork, hard work style,not afraid of hardship,and the courage first to. the work of a sense of responsibility strong, and ready to help others on the tasks assigned by the superiors motivated and good at learning on their own hard work,a certain degree of grass-roots management experience.
  I have learned is the professional management of industrial and commercial enterprises,but I do not rigidly adhere to professional constraints,of all walks of life are full of confidence and love. Of course, in the spare time,I like to do is to read the Exercise and Sport . I like to see some kind of inspirational books,like her spare time for basketball,soccer and other ball games! I think that there is no good physical work conditions can not be backed up,there is no more flexible mind can not be!
  Optional wood and good bird habitat,allow disabled persons to friends. An opportunity to co-operate,to me is a good start,for you are a wise choice. I was a Chollima,as you are pursuing the ability and insight to such a re - The horses only. sincerely hope you can give me a play to realize the value of life,in order to effect social development opportunities. language can only be moved by the people of time,the ability to prove I can. I believe that under your wise leadership, in my diligence efforts,tomorrow I willbecome a member of your organization best. My credo is: Opportunities favor only those people who are fully prepared.
  I wish you every success for the cause。
英文求职信 篇6
  Directions:
  You come across a want advertisement in www.51job.com for a store manager of Media Books chain bookstores. Write a letter apply for the job by providing the following information: 1) your interest in the position,2)your qualifications ,3)your hope for an interview opportunity.
  Dear Sir or Madam:
  Your advertisement in www.51job.com appealed to me for two reasons. You plan to open a new branch of Media Books chain bookstores; I seek the opportunity to manage a newly-opened store. I am also interested in building my career in the publishing industry .Therefore; I have decided to submit my resume in application for the position of Store Manager.
  My relevant experience includes three years as a chef in Kunming NEW Knowledge chain bookstores in Unman province and my current position as assistant store manager of New China in Beijing.
  I look forward to discussing opportunity at Media Books with you. I will call you nest week to make sure you have received my resume and to set up a mutually agreeable time for us to speak.
  Yours truly
  John
英文求职信 篇7
  April 13,20xx
  P.O. Box 36 BIIT University Beijing,China 100000
  Dear Sir/Madam:
  Are you searching for a telecommunications manager with expertise in project management and team leadership?
  I specialize in creating and implementing high-performance strategies that directly impact growth and profitability of large telecommunications companies. In addition to my knowledge of business processes, I also offer proficiency in telecom software development and cutting-edge technologies.
  I am relocating to Shenzhen and would be interested in opportunities with your firm. Currently, I serve as manager for BIT Companys Information Industry Division. Briefly, some of my accomplishments include:
  Developed a tool to track and forecast price,quantity,and revenue, which enables client to monitor business performance
  Implemented a customized end-to-end testing process and SQL database
  My business acumen, technical expertise, and leadership capabilities have contributed to a number of successful projects. The enclosed resume outlines my credentials and accomplishments in greater detail. I would welcome an opportunity to meet with you for a personal interview.
  Sincerely,
  Gu Bin
英文求职信 篇8
  英文coverletter在表述了自己申请职位的原因之后一般要针对招聘方的要求或qualification表述自己哪些能力能与之匹配,进而胜任这一工作。
  这部分是招聘方对coverletter最为关注的部分,求职者的全部highlight要在这里展现。
  如下是能力说明部分可借鉴的一些表述。
  ◆during the past then years,my experience has been concentrated in the masonry and plastering products supply industry with a building materials firm.during my six years as general manager,i took an old line business,which had undergone several years of poor management,and reversed the trend.i upgraded the firms image,and customer and vendor relations,which subsequently increased the dollar volume and bottom line profits by 300%.
  ◆my employment background consists of twelve years at the deaconess hospital,where i provide a wide range of administrative,financial,and research support to the chief executive officer.i have a strong aptitude for working with numbers and extensive experience with computer software applications.
  ◆you require: i offer:
  a college degree a bachelors degree in english from long island university
  fluency in italian and french fluency in italian,german,and french
  office experience experience as a receptionist at a busy accounting firm
  typing skills accurate typing at 60wpm
  willngness to travel willingness to travel
  ◆my work experience and my scholastic endeavors have thoroughly prepared me for employment in a firm that specializes in various segments of law.this fall and past summer,i have been working for a small general practice firm where i am entrusted with a great deal of responsibility.i write appellate briefs,memoranda in corporate,contract,and criminal law,and i draft complaints and answers.i also actively participate in attorney-client conferences by questioning clients and by describing how the law affects the clients suits.
  ◆i offer extensive knowledge of five computer languages and strong management,sales,and sales support experience.as a computer specialist,i was responsible for the management of a center handling the complete line of honeywell computers and peripherals for home and commercial use.in addition to a b.s.degree in business administration,i will receive a certificate in programming this may.
  ◆please note that i am currently completing my senior year at north dakota university and will receive my b.s.degree with a major in accounting and a concentration in computer programming in may.throughout school,and during full-time and part-time employment,i have continued to strengthen my focus in these areas.in addition,i have excellent problem-solving skills and feel that,if given the opportunity,i would be an immediate as well as a long-term asset to your firm.
  ◆i am presently a senior in good standing at new york university,due to graduate in may.i am pursuing a bachelor of arts degree with a major in journalism and a minor in both economics and english literature am proficient in both wordperfect and microsoft word for windows,and am familiar with both ibm and apple operating systems. i am presently working as a research intern for the economics division of tradewinds publishing in newark.
  ◆i have six years of experience,two as an apprentice and four as a licensed electrician,handling all kinds of electrical installations,working with electrical contractors,and as a subcontractor.presently i am investigating new opportunities in which to apply my education and experience with a well established company.i am capable of working independently or as a member of a team and feel confident of my ability to provide quality performance in any assignment that i undertake.
  ◆during the past fourteen years,my experience has ranged from senior auditor with keane & co.peripherals to my current position as vice-president/controller of a $90 million,multi-plant cd-rom manufacturing operation.i believe that my expertise and entrepreneurial insight can be utilized to the advantage of a growing enterprise with a need for effective and efficient financial management and cost control.
  ◆as you will note,i have fifteen years of educational and media experience.
  i am proficient in the operation of a wide variety of photographic,video,and audio equipment.i am regularly responsible for processing,duplicating,and setting up slide presentations,as well as synchronized slide and audio presentations.
英文求职信 篇9
  Job Hunting
  P.O.Box745, Beijing
  Dear Sir or Madam:
  I have read your advertisement in yesterday's China Daily. I feel I will be fit for the job needed in your company. I'm 20 years old and in good health. After graduation from a middle school, I have studied English for six years. I studied bookkeeping, typing and public relations. I am good at both operating a PC and English. I can read, write, listen to and speak English . I'm interested in the position of a secretary.
  I want very much to be accepted by your company. I'll work hard if I can be a member of your company.
【【精华】英文求职信范文集锦9篇】相关文章:
【精华】英文求职信范文集锦十篇02-20
【精华】英文求职信集锦五篇05-27
【精华】英文求职信模板集锦9篇12-12
【精华】英文求职信模板集锦10篇12-11
【精华】英文求职信范文合集5篇06-07
【精华】英文求职信模板集锦七篇01-18
【精华】英文求职信范文锦集9篇01-28
【精华】英文求职信范文集合五篇01-25
【精华】英文求职信范文集合九篇01-23