【精华】英文求职信模板锦集10篇
  日子在弹指一挥间就毫无声息的流逝,眼见着,找工作的时间马上到来,这时候需要提前写好求职信了哦。你真的懂得怎么写好求职信吗?下面是小编为大家收集的英文求职信10篇,欢迎阅读,希望大家能够喜欢。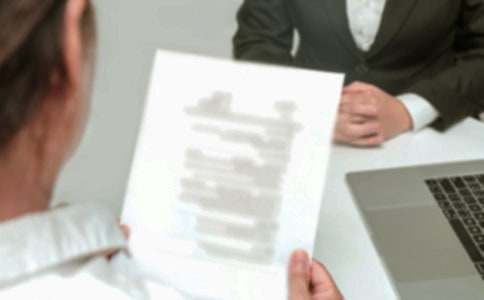 英文求职信 篇1
  一、写信动机
  通常求职信是针对报纸上招聘广告而写的。若此,信中须提到何月何日的报纸,有时工作机会是从朋友或介绍所听来的,有时写信人不知某机构、公司有工作机会,毛遂自荐。不论哪一种,求职信上一定要说明写信的缘由和目的。
  因此首先应该表明你是在何家媒体看到应聘广告以及所要应聘的职位。参考例句:
  1.In reply to your advertisement in todays newspaper,I respectfully offer my services for the situation.拜读今日XX报上贵公司的广告,本人特此备函应征该职位。
  2.Replying to your advertisement into- days issue of the(newspaper),I wish to apply for the position in your esteemed firm.拜读贵公司在今日(报纸)上广告,特此备函应征贵公司该职位。
  3.With reference to your advertisement in(newspaper)of May 2for a clerk,I offer myself for the post.从五月二日XX报上广告栏得知贵公司招聘一位职员,我愿应招。
  4.I wish to apply for the position advertised in the enclosed clipping from the(newspaper)of November 12.谨随函附上十一月十二日XX报贵公司招聘广告,我愿应招此职位。
  5.In answer to your advertisement into- days newspaper for a secretary,I wish to tender my services.阁下在今日XX报上刊登招聘秘书广告,本人获悉,特此应招。
  6.Learning from XX that you are looking for a sales manager,I should like to apply for the position.从XX处得悉,贵公司正在招聘一名业务经理,我愿应招此职。
  7.Your advertisement for a telephone operator in the newspaper of March 8has interested me,I feel I can fill that position.贵公司三月八日在XX报上刊登招聘电话接线员广告,本人拜读后极感兴趣,相信能担任此职。
  二、自我介绍
  写信人应述明自己的年龄或出生年月、教育背景,尤其与应征职位有关的训练或教育科目、工作经验或特殊技能。如无实际经验,略述在学类似经验亦可。参考例句:
  1.For the past three years,I have been in the office of the XX Trading Co., where I have been an accountant.本人曾经在XX贸易公司服务三年,担任会计工作。
  2.I am twenty years of age,and have been employed for the last two years by the XX Co.,in the general clerical work of the office.我今年20岁,曾在XX公司服务两年,担任一般文员工作。
  3.I am twenty years of age,and am anxious to settle down to office work.本人20岁,希望能找到一个公司,以便安定下来。
  4.Since my graduation from the school two years ago, I have been employed in XX Hotel as a cashier.两年前离校后,在XX酒店担任出纳员。
  三、本人能力
  这部分非常重要,因为这体现你究竟能为公司做什么,直接关系到求职的成功率。但是也要注意一定要用最少的文字表达最多的意思。参考例句:
  1.I am able to take dictation in English and translate it rapidly into Chinese.我会英文的口授笔记,同时能立即将其 翻译 成中文。
  2.I have received an English education, and have a slight knowledge of Spanish.I took a Spanish course in college.本人接受英文教育,同时略通西班牙文。大学时,我修了西班牙文。
  3.I have been at the City Commercial College,where I have acquired a knowledge of English,mathematics and elementary business practice.本人曾在城市商专学英文、数学以及初级商业实务。
  4.I have just left school,but have a good knowledge of English.本人虽刚离开校门,但英文很好。
  5.At school I won a scholarship and the first prize in a speech contest.求学中,我曾获奖学金及演讲比赛一等奖。
  6.I am a graduate of Hong Kong University,and have in addition an M.A.degree from UCLA.本人毕业于香港大学,并在加州大学获得文学硕士学位。
  7.Since leaving school,I have attended Typewriting and Shorthand classes,and have now attained a speed of fifty and ninety words respectively.离开学校后,我参加打字与速记班,而今已达到打字50字,速记90字的速度。
  四、结尾
  希望并请求未来的雇主允以面谈的机会,因此信中要表明可以面谈的时间。成功的求职信决不是虎头蛇尾的,结尾一定要引起重视。参考例句:
  1.I should be glad to have a personal in- terview and can furnish references if desired.如获 面试 ,则感幸甚。如需保证人,本人也可提出。
  2.I request an interview,and assure you that if appointed,I will do my best to give you satisfaction.恳请惠予 面试 之荣。如蒙录用,本人必竭尽所能,为贵公司服务,以符厚望。
  3.If you desire an interview,I shall be most happy to call in person,on any day and at any time you may appoint.如贵公司有意 面试 ,本人一定遵照所指定的时日,前往拜访。
  4.Should you think favorably of my application,I would like to have an interview.如对本人之应征优先考虑,恳请惠予面试之机会。
  5.I hope that you will be kind enough to consider my application favorably.恳请惠予考虑本人之申请为盼。
  6.Should this application meet with your favorable consideration,I will do my utmost to justify the confidence you may repose in me.对此申请,贵公司如惠予考虑,本人将尽最大的忠诚与努力,为贵公司效劳。
  7.Should you entertain my application favorably,I would spare no trouble to acquit my- self to your satisfaction.假如应征获得青睐而进入贵公司服务,本人必以排除万难之决心,为贵公司工作,以符厚望。
  8.I wish to assure you that,if successful,I would endeavor to give you every satisfaction.如蒙不弃,惠予录用,本人将尽力服务,使诸事满意。
英文求职信 篇2
  dear sir or madam,
  I learned from that your company is offering a positing for a secretary,and it's a great pleasure for me to write to explore the possibility of seeking the job.
  I graduated two years ago from ,and obtained degree in the field of business management.During my stay in the university my major course included macro-economic,business communication skills,marketing and computer applications.I was especially fond of the coumnication skills which enabled me to dead with people and things around well.
  Upon graduation I engaged with as an assistant to the head of Department. My responsibilities consisted of carrying out market surveys,writing reports and organizing meetings within the department.This two-year experience has helped me a lot in many ways.In particular, I become increasingly aware of the importance of co-ordination and co-operation among coworkers. I also believe that the experience will qualify me for the current vacancy in your company.
  I passed both CET-4 and CET-6 with high marks. my spoken English is also fulent enough to organize meetings in English.And my former boss was a native English speaker.
  I enclose here in my resume and some relevant documents as required.And if you need any further information on me,I also refer you to Mr., my ex-colleague, who is available at -.
  I appreciate your sincere consideration of me, and am looking forward to an early interview with you.
  Yours
英文求职信 篇3
  (1)Explain the reasons for writing the job search letter (简明写求职信的理由)
  a. Your advertisement for an assistant chemist on June 30 th newspaper arouses my interest a great deal.I hope to offer my service at you company because of my following qualifications;…
  贵公司在6月30日的报纸上登载的招聘助理药剂师的广告,引起了我极大的兴趣,我希望能到公司供职,以下是我所具备的任职资格;……
  b.In reply to your advertisement in yesterday Wuhan Evening Paper,I respectfully offer my service for the position.
  看到贵公司在昨天的武汉晚报上登载的广告,我很愿意在这个岗位上为贵公司的发展作贡献,英文求职信常用句式。
  c. Your very attractive advertisement in yesterday Changjiang Daily seemde made to order for me…and me for the job.
  你们在昨天的长江日报上登载的广告非常有吸引力。……我恰好非常适合做这份工作。
  d.This morning China Daily carried your advertisement for a computer operator at a large company.
  今天早晨的中国日报登载了贵公司欲招聘一名计算机操作员的广告。
  e. Ability to organize marketing campaigns and to supervise employees.
  能组织市场营销活动,监管下属员工。
  f. Six valuable years of experience in the retail grocery business,with both a small privately ownde chain and a large corporte chain.
  具有6年在零售杂货店工作的宝贵经历。同小型私营联销店和大型公司联销店都胡商业往来。
  g.Direct first -hand knowledge of all phases of the business operation.
  具有商业经营的各个步骤的直接的第一手资料。
  h.I should like to apply for the position mentioned in your advertisement in Changjiang Daily of October 18.
  我很高兴应聘贵公司在10月8日长江日报上登载的广告中所提及的工作。
  i.Learning from Mr.Hong that you are looking for a sales manager,I should like to apply for the position.
  从洪先生那里得知你正在寻求一位销售经理,我很高兴能应聘这个职位。
  j.In answer to your advertisement in today Hubei Daily for a secretary,I wish tender my service. 贵公司在今天湖北日报上登载的招聘秘书的广告,我希望能得到这个职位。
  k.I would like to apply for the position of financial director you have advertised through the Personnel Market on Chezhan Road.
  通过贵公司在车站路人才交流市场的广告,得知你们欲招聘一名财务主管,我很乐意应聘这一职位。
  (2)Explain the reasons for leaving your previous employment (说明你离开以前工作岗位的`理由):
  a.My reason for leaving my present employment is that I want to obtain broader experience in trading.
  我离开我现在单位的理由是:我想在贸易领域取得更多的经验。
  b.At present I have to leave my position as my presint employer have been forced to liquidate his business.
  因为我现在的雇主已经破产,所以,我不得不离开我现在的职位。
  c.I have to leave my present job because I have little change to be promoted.
  我必须离开我现在的岗位,因为,我很少有机会得到提升。
  d.The only reason why I am leaving the present position is that I try to win another opportunity to better myself.
  我离开我现在的职位的理由,只是为了赢得另一项完善自己的机会。
  e.On account of the discontimuance of business at the company,I left the office.
  因为公司的效益不景气,所以,我辞职了,个人简历《英文求职信常用句式》。
  f.I would like to do with your company where the work will be more diversifiedand on a higher creative level.
  我很愿意到贵公司工作,因为,那里的工作富有多样性并且更富有创造性。
  h.My present job can not offer me much chance for me to tap my potential in the field of computer.But the job you advertised on the newspaper is what I have desired to apply for ,because it offers me ……
  贵公司在人才市场刊登的广告中所提供的工作,向我的能力提出了更大的挑战。
  i. There is no prospect of promotion where I am at present and I would like something more challenging.
  在我目前的职位上,没有提升的机会。同时,我喜欢更富有挑战性的工作。
  (3)Express the demand for the starting salary (表示希望得到的起始薪金)
  a.I hesitate to state a definite salary. But ,so long as you have requested me to do so, I should consider 1500 yuan a month satisfactory.
  我不愿意说出一个确定的薪金数目,但是,如果你要求我这样做,我觉得一个月1500元就可以了。
  b.I am willing to serve on probation for some months at a small salary.
  我愿意见习几个月,这只需要低水平的薪水。
  c..Although it is difficult for me to determine what kind of salary level I can meet,I should consider 1000 yuan a month appropriate.
  虽然让我决定我所能得到的薪金水准比较困难,但是,我还是认为一个月1000元对我来说比较合适。
  d.I am willing to start with a smal salary.
  我希望从低薪开始。
  e.My present job pays 15000 yuan a year, in additon to health benefits and bonuses.I am looking to start here at 1200 yuan or above that figure with periodic inceases b
  ased on performance on the job ,plus the usual benefits package. 我现在的工 作待遇除了健康保险和奖金外每年还有15000元薪金。我想在贵公司工作的起点为每月1200元或更高,然后按工作表现,定期增加工资当然还包括一般的福利待遇。
  f.I should require a commencing salary of 1000 yuan a month.
  我需要的薪金起点是每个月 1000元。
  (4)Express strong personal qualities(表达个人的特长)
  a.My resume shows my success in corrdination a busy schedule of collegiate studies,part-time jobs,and extracurricular a ctivitise. The presidency of the students union at the university provides evidence of the trait which you require for the growth of your company.
  我的履历表显示了我读大学时,在学习、兼职工作和课外活动之间合理安排繁忙的时间的才能。我在大学时任学生会主席,就是这一特长的有力证据,而这一特长正是你们公司发展所需要的。
  b.I have received a good education and learned taking notes in English shorthand.
  我受过很好的教育,并且学习过英语速记。
  c.During my summer job with a joint venture in Tianjin,I gained a great deal of first -hand knowledge about foreign trade and learned how to communicate with people of defferent interests and backgrounds.
  在暑假期间,我曾到天津一家合资企业工作,获得了很多有关外贸的第一手资料,并且学会了怎样与不同兴趣和不同背景的人进行沟通。
  d.My education has provided me with a broad background in the field of foreign trade and sales promotion.
  我在外贸和促销两方面受到过很全面的教育。
  e. As a result of my experience in these two programs mentioned above, not only have a basic understanding of managerial processes, but also understand the terminology and viewpoint of professionals in data processing.
  由于我受到前面所提到的两项培训计划的经历,我不仅基本了解管理的工作程序,而且还懂得专业术语和观点的数据处理。
  f. This educational background plus my courses and experience with computers certainly rquip me to be an asset to your financial management department.
  我的学历和我所修的计算机课程和实践经验对贵公司财务管理部会大有帮助。
  g. My fluency in English and French is first-rate.
  我的流利的英语和法语是一流的。
英文求职信 篇4
Dear sir or Madam,

  My name is xxx , and I will graduate from Xi'an FanYi University in the year 20 5, My major is secretary in English department.
  It's my great pleasure to have this opportunity to improve our mutual understanding. During the three –year college study, I tried my best to learn all kinds of knowledge, and weigh the hard work of my teachers and myself; I have mastered English listening, eaking, writing and reading skills.
  Moreover, I have a good command of business English and the basic theory, public relationship of secretary. Meanwhile, in order to enlarge my knowledge, I always read some newapers and magazines about business and trade, and I used to do some representative of business in my are time. At the same time, I learnt computer skills during my summer vacation, and now I'm familiar with Office 20xx. It is my three –year college life that makes me form my life attitude. Also my three-year college life that makes me rich in knowledge, and it's also my three-year college life that makes me form my life attitude. Honesty, Trust, Diligence is principle of how to be a man.
  As a college graduate, I believe "where there is a will, there is a way", and I will try my best to do a good job in my business. So I sincerely hope that I can make a position in your company so that I can serve for the company in the future.
  Yours faithfully,xxx
英文求职信 篇5
  Gentlemen,
  I wish to apply for the position of clerk in your hotel, which is advertised in JobsPower.com.
  I am to graduate this June from City Commercial College, having completed the three-year commercial course. During my summer vacation I was employed in the accounting department of Nan Yang Chemical Company.
  The persons whose names are given below may be referred to for statement about my character and ability.
  Mr.H.D.Chang, principal, City Commerical College
  Mr.Mary C.Chan, Assistant Auditor, Nan Yang Chemical Company.
  Mr.B.Y.Liu,Professor of English, City Commercial College.
  I shall appreciate a reply from you in regard to my application.
英文求职信 篇6
  Dear sir or madam,
  your recruiting advertisement for overseas trainee onis of great interests to me. with a sound educational background – two master degrees awarded by university of wollongong australia and one bachelor degree awarded by nanchang institute of aeronautical technology, china - and a keen desire to be a part of a professional firm, i am submitting my resume and wish to apply for the position referred above.
  in addition to my academic excellence, my various aptitudes displayed in extra curriculum activities combined with fluent english ability as well as proficient it skills prepare me a qualified candidate. i hold the belief that i will make positive contribution to your company.
  thank you for your time and consideration and i am looking forward to becoming an integral member of your motivated team and would appreciate your evaluation by granting me an interview.
  with enthusiastically personal regards.
  sincerely yours,
  li fang
英文求职信 篇7
敬啟者:
  我就读於米苏里州立大学艺术系。
  我在学校主修艺术和设计,在这方面,我相信能适合於各阶层教职或研究设计工作,并能担任任何公司之艺术顾问。关於此等工作方面,我曾有多年研究以及若干实际工作经验,故盼阁下鼎力协助谋求此类工作。因為急需钱用,而且此类工作,有助於我艺术能力之增进。
  阁下对我之关怀,至為感激,并敬请儘速示知。
  xx啟
Dear Sir,
  I am a graduate student in the Art Department of the University of Missouri. I have been referred to you by my major advisor at school as a source of possible assistance in finding employment in the United States.
  My major in college was Art and Design. I think I am qualified to accept a teaching position at any level in this field, or work in design research or as a design or art consultant to any firm etc. I have some actual experience as well as years of study in these areas. I hope you will be able to help me find this sort of employment, not only because I need the money, but because this type of job would give me an opportunity to improve my artistic ability.
  Thank you in advance for your concern and attention. Please let me hear from you as soon as possible.
  Respectfully yours,
英文求职信 篇8
  dear sir or madam, it's greatly appreciated that you can share your time to read my self—recommendation letter. my name is wang jiang,22,majoring in english. i will graduate from hubei normal university in june XX with honors. in the course of four—year university study,i was appointed as vice monitor and the chairman of the league member. now i am the member of cpc. thanks to my industry,i have passed tem4, cet6 ,tem8.meanwhile,four years i reaped many rewards,such as national scholarship,the first ranking scholarship,the second ranking scholarship,3 good's student,outstanding student leader9 f2 m and excellent league member,etc.: | h,"only after polishing, the sword will be sharp; only after suffering severe winter, the plum blossom will be fragment." after four—year hard study, i have possessed the quality to be a qualified english teacher. i got the second price in teacher skill competition in hubei normal university as well as the first price in normal students' teaching lesson . four—year hard working arms me with solid specialized knowledge. now, i have mastered the basic english skills: listening, speaking, reading, writing and translation; and also have a good knowledge of grammar, phonetics, linguistics etc. additionally, extensive reading has broadened my mind. it acquainted me with western countries' culture and custom. hard working also rewards me with high scores in examination. with a perfect mastery of specialized knowledge, i also developed myself in all-round way. i have been paying special attention to foster my managerial ability, coordinate ability and cooperative ability. so i have done lots of jobs during my college life, such as working as a student secretary of the college of foreign studies, an english training teacher of info tech essentials, inc. huangshi branch, a private tutor. i have not only done a good job but also have leant a lot from such experiences. moreover, my self-confidence, industry, and enthusiasm as well as great passion pave the way for conquering the difficulties which would occur in future work.
  all in all, please do believe i am competent enough and i can feel up to this position. i am positive about a success in this post.
  your sincerely,
英文求职信 篇9
  Name: Hao Wu
  Gender: Male
  Birth: 13/08/1983
  School Graduated: Tianjin Academy of Fine Arts
  Degree: Bachelor of Arts
  Telephone: 086--xxxxxxxx
  E-mail: ****@****.cn
  Address: No.4 Tianwei Rd., Hebei District, City of Tianjin Hobbies: Design of ethnic style, various kinds of painting, literature, music, sports
  Awards
  Winner of the scholarship for "Excellent Student Leader" of Tianjin Academy of Fine Arts in 20xx
  (The Outstanding Awards of the Final Round of Men' Wear Section of Zhonghua Cup International Fashion Design Competition in 20xx and 20xx)
  Work experience
  Founded Tianjin Training Studio of Fine Arts in 200x and have since tutored a lot of students most of whom got enrolled into many famous schools later on)
  Employed by Yun Zhijun Tang Suit Company from the 2nd half of 200x to the 1st half of 200x. Mastering various designing processing software. Handling the skills of layout and grading and know something about crafts and arts. Having a stable foundation of freehand drawing and design sketch. Knowing well about the process flow and being able to work independently.
  Employed by Guangdong Yue Hua Spinning Company from 200x to 200x as a designer. Designed commodities foe the China Importing and Exporting Trade Affairs of 200x and winning a lot clients for the company. By then having been testified on the ability of designing. Self assessment
  Being diligent, progressive and unflinching. Having a love for designing, a strong sense of teamwork and the ability to follow the need of market. Having based a stable foundation of freehand sketch and designing and acquired the ability to form the thinking and aesthetics. Being able to use various soft wares to do the design. Having a research into theory of clothing cultures.
英文求职信 篇10
Dear Mr. Zhang:
  Your advertisement for an assistant of material engineers in your company interested me bacause the position that you described sounds exactly like the kind of job I am seeking,and I have sent my CV to you.
  In my CV, I have introduced my personal information, including my major, objective, education background, main skill, etc. The main qualities of me are preparedness to work hard, ability to learn, ambition and good health. I sincerely hope that I can make a position in your company so that I can serve for the company in the future.
  I would appreciate your time in reviewing my enclosed resume. Please contact me if you would like to hear and see more.
  Sincerely,
  Xiao Hong
【【精华】英文求职信模板锦集10篇】相关文章:
【精华】英文求职信模板锦集九篇12-13
英文求职信模板锦集6篇11-07
【精华】英文求职信锦集七篇01-10
【精品】英文求职信模板锦集6篇02-16
【精品】英文求职信模板锦集9篇02-13
有关英文求职信模板锦集6篇02-03
【推荐】英文求职信模板锦集6篇02-02
【实用】英文求职信模板锦集五篇01-23
【热门】英文求职信模板锦集八篇01-12