【实用】英文求职信模板集合七篇
  时间真是转瞬即逝,相信很多朋友又忙着找工作呢吧,此时此刻需要开始写求职信了哦。求职信怎样写才能让人满意呢?下面是小编收集整理的英文求职信7篇,欢迎大家分享。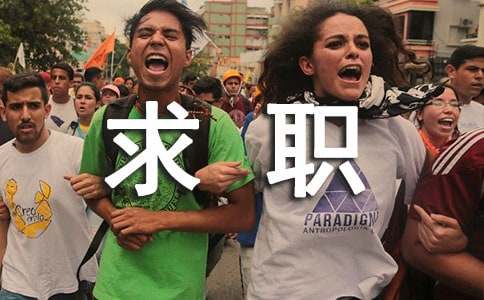 英文求职信 篇1
  写好开头
  首先应该表明你是在何家媒体看到应聘广告以及所要应聘职位的名称,如:(1)In answer to your advertisement in(媒体名称,括号里只要按照实际情况填写,下同) for(职位名称),I wish to tender my services.(2)With reference to your advertisement in(媒体名称)for(职位名称),I respectfully offer myself for the post. 秘笈2
  自我介绍
  通常在这段里介绍你的工作经验,特别需要注意的是,和所应聘工作无关的经历就不要赘述了,如:(1)I have been serving for over(数字)years in(以前供职单位).(2)I have had(数字)years'experience with(以前供职单位)as a(以前职务). 秘笈3
  说明原因
  这里包含两个方面的原因,一是离开现职的原因,二是申请新职位的原因,如:(1)My reason for leaving my present employer is that I wish to get into the(申请职位的性质,如:advertising)business.(2)I left the office on account of the discontinuance of the business. 秘笈4
  证明能力
  这部分非重重要,因为这体现你究竟能为公司做些什么,直接关系到求职的成功率,但是也要注意一定要用最少的文字表达最多的意思。还是那句话,和所应聘职位无关的能力(包括证书、资格等),也应该坚决予以剔除,如:(1)I have received a special English education(你的专业),and have a fair command of Japanese(你的副业).In addition,I know a little French.(2)During my education,I have grasped the principals of my major and skills of practice. Not only have I passed TEM-8(你所通过的水平测试或其它职业技能考核),but more important I can communicate with others freely in English(你个人的能力,尤其是强项).My ability to write and speak English is out of question. 秘笈5
  关于薪水
  这是个比较敏感的问题,如果一定要在信中提及的话,也是可以应付的,如:(1)I am willing to serve on trial(试用)for some months at a low salary.(2)I should require a salary of2,000RMB a month to begin with. 秘笈6
  当心结尾
  成功的求职信决不是虎头蛇尾的,往往会在此提及关于希望得到面试的事情。因此,结尾一样要引起重视,如:(1)I should be glad to have a personal interview and can furnish references if desired.(2)I should appreciate the privilege of an interviews.I may be reached by letter at the address given below(如这样使用的话,就要在后面附上你的联系地址),or by telephone at 88888888(你的电话号码). 秘笈7
  注意附件
  这个部分视具体情况而定,如果有详细的简历,或者是用人单位需要的材料,附在求职信中时,需要注明,如:(1)Enclosed please find a resume,a photo and an autobiography.(2)A copy of my transcript is enclosed. 另外还有一些内容虽然不属于求职信的一部分,但是也不能忽视,如求职信的.用纸,一般采用A4幅面的纸张,正文用打印机打印出来,信末必须亲笔签名。打印字体不宜过大,这样会增加篇幅,也不宜太小,给别人增添麻烦。字体不要采用花体,用黑体、宋体、仿宋就可以了,显得正式而尊重。如没有特殊情况,尽量少用彩色。总之简洁大方就可以了,不要弄得过于花哨。
  最后,将求职信装入信封,就可以寄递了。有关写求职信的其它技巧,在你求职的过程中,一定也有心得,所以总而言之,祝你好运了!
英文求职信 篇2
Dear sir or Madam,

  My name is xxx , and I will graduate from Xi'an FanYi University in the year 20 5, My major is secretary in English department.
  It's my great pleasure to have this opportunity to improve our mutual understanding. During the three –year college study, I tried my best to learn all kinds of knowledge, and weigh the hard work of my teachers and myself; I have mastered English listening, eaking, writing and reading skills.
  Moreover, I have a good command of business English and the basic theory, public relationship of secretary. Meanwhile, in order to enlarge my knowledge, I always read some newapers and magazines about business and trade, and I used to do some representative of business in my are time. At the same time, I learnt computer skills during my summer vacation, and now I'm familiar with Office 20xx. It is my three –year college life that makes me form my life attitude. Also my three-year college life that makes me rich in knowledge, and it's also my three-year college life that makes me form my life attitude. Honesty, Trust, Diligence is principle of how to be a man.
  As a college graduate, I believe "where there is a will, there is a way", and I will try my best to do a good job in my business. So I sincerely hope that I can make a position in your company so that I can serve for the company in the future.
  Yours faithfully,xxx
英文求职信 篇3
Dear Sir / Madam:

  Hello!
  I am a senior student of Beijing University, I am about to enter the community of the future is full of expectations, I believe "Wellbegunishalfdone", (a good beginning is half the battle). I hope your success is my starting point, I had the honor along with your company to create a brilliant tomorrow.
  I was born in the beautiful scenery of the border town - Riverside, 1997 I was admitted to the honors of Economics and Management School of Peking University, from opening a new chapter in my life. School class since I served as the group secretary, busy working not only to develop and exercise my ability to work, more exercise my ability to solve problems, so I can be calm when faced with the problem analysis, thoughtful, and all this for me professional choices have had a profound impact.
  I do their work, but also actively participate in the activities organized by the school and encourage students to participate, for their advice; in everyday life, I was able to closely unite students, I believe that the collective is a powerful force, only if we pull together in order to work well.
  Socialist modernization is needed is a comprehensive quality management personnel, so I have to learn professional knowledge, the main English and computer, in English, I am training to strengthen my listening, speaking, reading and writing ability; in computers, I start from the basics, to further understand the function OFFICE, INTERNET and also taught himself the basics, can be used flexibly. After the election, the professional, in order to broaden their knowledge, I also participated in the study of computerized accounting and master the basic applications and accounting software applications such as EXCEL. In order to make their own professional knowledge to mastery learning, I also studied the case of MBA-related materials, such as strategic management, corporate governance, financial management, capital operation, and apply it to their internship work.
  "Sea diving, day of His Career," I hope that your company can give me a chance to display their talent, I will work hard, study hard and expertise, the company live up to my expectations.
  Sincerely,
  Salute!
  xxx
  xxx xx month xx day in
英文求职信 篇4
Dear Mr Ho
  Application for the position of Head Nurse
  In response to the advertisement on January 4 in the JobsPower.com, I have sent my application for your consideration.
  I hold a Bachelor of Science in Nursing. The course has provided me the formal training necessary to be a nurse. Besides, I possess ten years of extensive experience ranging from Nursing Assistant to Nursing Supervisor at XYZ Hospital. My responsibilities include patient assessment and staff development, as well as the coordination of other health care services such as dietary, food nutrition, physical therapy and pharmacy.
  I believe my strong clinical background and experience make me a valuable asset to your hospital. I would be pleased to attend an interview.
  Thank you for your consideration.
  Yours sincerely
  Steven Cheung
  Enc
英文求职信 篇5
  1. 说明写应征函的起因 Beginnings

  2. 自荐函用语:起头 Beginnings for Unsolicited Letters of Application
  3. 自我介绍:叙述个人年龄、经验 Introducing Oneself: About Age and Experience
  4. 叙述个人的能力 About Personal Ability
  5. 随函附寄物(附件) About Enclosure
  6. 关于薪金待遇 About Salary
  7. 说明离职原因 Reasons for leaving
  8. 结尾:请求面谈及客套语 Ending: Request for Interview
  1. 说明写应征函的起因 Beginnings
  1. In reply to your advertisement in todays (newspaper), I respectfully offer my services for the situtation.
  拜读今日XX报上贵公司广告,本人特此备函应征该职位。
  2. Replying to your advertisement in todays issue of the (newspaper), I wish to apply for the position in your esteemed firm.
  拜读贵公司在今日(报章)上广告,特此备函应征贵公司该职位。
  3. With reference to your advertisement in (newspaper ) of May 2 for a clerk, I oofer myself for the post.
  从五月二日XX报上广告栏得知公司招聘一位职员。
  4. Please consider me an applicant for the position which you advertised in (newspaper) of December 5.
  十二月五日贵公司在XX报上广告招聘人才,我愿应征,并请给予考虑。
  5. In reply to your advertisement in todays (newspaper) for an account, I tender my services.
  拜读今日XX报上贵公司的招才广告,本人特此应招会计一职。
  6. I should like to apply for the position mentioned in your advertisement in (newspaper) of July 22.
  贵公司七月二十二日在XX报刊登招聘的职位,特此备函应招。
  7. I wihs to apply for the position advertised in the enclosed clipping from the (newspaper) of November 12.
  谨随函附上十一月十二日XX报贵公司招聘广告,我愿应招此一职位。
  8. Having noticed the enclosed advertisement in this mornings newspaper, I wish to apply for the position referred to.
  拜读今日XX报广告得知贵公司正在招聘人才,本人附寄剪报申请此一职位。
  9. In answer to your advertisement in todays newspaper fro a secretary, I wihs to tender my services.
  阁下在今日XX报上刊登招聘秘书广告,本人获悉,特此应招。
  10. Learning from mr. S.P. Chen that you are looking for a sales manager, I should like to apply for the position.
  从陈少朋友先生处得悉,贵公司正在招聘一名业务经理,我愿应招此职。
  11. Your advertisement for a telephone operator in the newspaper of March 8 has interested me, I feel I can fill that position.
  贵公司三月八日在XX报上刊登招聘电话接线员广告,本人拜读极感兴趣,相信能担任此职。
  12. I would like to apply for the post of male engineer as advertised in todays newspaper.
  今日XX报上所刊登招聘男性工程人员,本人愿意应征此职。
  13. On looking over todays newspaper my attention was attracted by your advertisement for a librarian. Now as I am desirous of obtaining such a position, I should like to apply for the same.
  拜读贵公司在本日XX报上所刊登的招聘广告,得悉贵公司招聘一位图书馆员。现在本人正寻找这一类职位,特此修函应征。
  14. Referring to your advertisement in the newspaper of June 30 for an assistant chemist, I hope to offer my services.
  贵公司六月三十日在XX报上刊登招聘助理药剂师,本人特此备函应征。
  2. 自荐函用语:起头 Beginnings for Unsolicited Letters of Application
  1. Shall you need an experienced desk clerk for your hotel next summer?
  贵酒店明年暑期是否需要一名有经验的柜台部职员?
  2. Because I am very desirous of receiving actual experience in accounting during July and August, I am writing to inquire whether you will need the services of a young man with three years of educational training and some part-time experience. Perhaps I could fill in for one of your office staff during the vacation period.
  因我渴望在七、八月间获得会计实务经验,特备函问询你处是否需雇用受过三年训练略有经验的年轻人?在假期中我或可添补贵公司空缺。
  3. Gentlemen: Attention of Personnel Manager I am looking for a postion asassistant shipping clerk.
  人事部经理勋鉴:本人正在谋求一份助理船务职员的工作。
  4. Perhaps there is a position in your organization for an young, experienced, and conscientious secretary stenographer.
  请问贵公司是否需要一名年青、有经验、负责的女秘书兼速记员?
  5. I want a job. Not any job with any company, but a particular job with your company. Here are my reasons. Your organization is more than just a business house. It is an institution in the minds of the local public. It has a reputation for fair play and honesty with both employees and customers alike. For the past four years, while specializing in accounting at college, I have had a secret ambition to work for your organization in the accounting department. I graduate in June. As I write this letter, I do not know that there is an opening at persent, but here are my qualifications which prompt me to make application now.
  本人需要一份工作,不是任何公司的任何工作,而是贵公司的一个职位。贵公司不只是商店,而是大众都知晓的机构。以公正、证实的美誉远近驰名。在大学主修会计四年来,内心早就想到贵公司会计部工作,今年七月即将毕业。写此信时,不知贵公司目前是否有空缺,但是下列的资历促使本人冒昧提出申请。
  6. As it is nearing the Christmas season, it occurs to me that you many need additional assistance in selling gifts in your shop. I have a whole week before Christmas, from December 18-24, when I might assist you. I could aslo work evenings from six oclock on, before December 18.
  圣诞节将届,想到贵公司可能需要销售礼物的助理,本人在圣诞节前一周(十二月十八日至二十四日)有空,可以帮忙。十八日以前每晚六时后也可以。
  7. Gentlemen: Attention of Personnel Manager Like many other young men, I am looking for a position. I want to get stated, at the bottom, perhaps, but started.
  人事部主任:本人和很多年青人一样正在寻找工作。本人想要有个开头,从基层做起。
  3. 自我介绍:叙述个人年龄、经验 Introducing Oneself: About Age and Experience
英文求职信 篇6
  Dear Sir/Madam:
  Hello, thank you for your busy schedule to read my letter of application!
  My name is XXX, is the XX Institute of software development professional graduates. From the day I was admitted to the University, I have been working hard to learn, in the university life has developed a good learning habits, the course includes the basic knowledge from the computer to the use of many aspects.
  Through the study of these knowledge, I have a certain degree of understanding and mastery of the relevant knowledge in this field. And has done a lot of practice, to further deepen the understanding of the computer. In the learning of basic knowledge, but also pay attention to the comprehensive development of many aspects, participated in various activities of the school, in the practice process will combine theory with practice, by the school teachers and students welcome.
  After three years of study and practice experience, the overall quality is improved. Have certain professional knowledge and skills, have a certain English foundation, can communicate with people in common english. In addition, during the school has participated in many classes of outdoor activities and some school activities, so there is a strong organizational skills. Humor and optimism, with people sincerely, and friends can tolerance, patience, make a lot of friends. And actively participate in social practice during the school period, constantly exercise their own, realize the value of self.
  In the fierce competition, although I'm just a college student who just graduated from school, perhaps no work experience, but I have a sincere heart and enterprising spirit, your company is willing to contribute an own strength, in order to better grasp the theory of knowledge, but also to better serve your company, I am now trying to learn some deeper theory book, although I just graduated from college, no actual work experience, but I believe that your company like heavy capacity, heavy level, heavy development, visionary companies, must have ability and experience with the same level as, give them a chance to show off, I hope you give me a chance, I can consider, I urgently hope to become a member of your company.
  With the letter with my resume. If you have the opportunity to interview with you, I will be very grateful. Wish the expensive unit business on the upgrade, repeated success, I wish your business make still further progress further!
  yours,
  zhaopin
英文求职信 篇7
Director of law firm,
  Hello! I passed the judicial examination in 20xx by a narrow 365 point advantage. Now want to apply for the practice of lawyers to the job.
  In our previous work, and no law related work experience; at the same time, I also know, my self undergraduate diploma also does not have any advantage. But, I love attorney this occupation! I know, the profession is not outsiders imagine, everyone can live a full life, well dressed. Started the new lawyers, no experience, no fame, lack of the source, the basic living is a problem. Even, in this industry veteran of some years of lawyer, also faced with more embarrassed embarrassed situation. And practice the difficult environment, not to cooperate with relevant departments, do not understand the parties. But these I do not fear!
  From 1999 the University, when I know a lawyer qualification exam this opportunity, I am very excited. To must be engaged in it. However, the opportunity is not a coincidence, when we graduate, could participate in the lawyer qualification examination, has become a national judicial examination only undergraduate diploma can participate in the. However, I am not discouraged. When faith: that I do not abandon my ideal, I dont give up your life! After graduating from university in 20xx, I participated in the work of the edge, the self-study exam to participate in Shaanxi Province, and finally in 20xx October made the undergraduate course diploma. At that time, feel very happy, thought he could attend the judicial examination.
  Previous work experience, although not directly related to the legal working experience. However, the law after all and our daily life aspects associated. I believe that, in the past life experience, will help me to work -- I in five Stars Hotel, cultivate a good sense of service, serious work style, excellent sales skills.
  I character cheerful, good at communication with the people, insights into human psychology, these are a lawyer needs a potential. Of course, I also have their own shortcomings. For example, after all, the undergraduate course diploma is a self-taught and legal background, no good. However, in the future work, I will continue to learn, to make up for deficiencies. One of the most valuable is his ability to learn?
  In fact, said so much, mainly want to express me to engage in attorney this occupation passion and persistence! Hope that the director would give me a chance, a chance to interview you can. Thank you!
  If this letter, the first to see is not the director, trouble first saw the letter people to. I hope you can give me one to let the director to see this letter opportunity. Thank you!
【【实用】英文求职信模板集合七篇】相关文章:
【实用】英文求职信模板集合9篇07-10
【实用】英文求职信模板集锦七篇04-21
会计英文求职信模板集合七篇12-26
实用的英文求职信模板集合10篇01-27
实用的英文求职信模板集合5篇01-06
实用的英文求职信模板集合九篇12-25
实用的英文求职信模板集合六篇12-06
实用的英文求职信模板集锦七篇06-29
实用的英文求职信模板汇总七篇03-05