【推荐】英文求职信模板集锦7篇
  日子如同白驹过隙,不经意间,又将迎来自己找工作的生活,这时候可别把求职信给忘了哦。你知道写求职信需要注意哪些问题吗?以下是小编为大家收集的英文求职信7篇,仅供参考,大家一起来看看吧。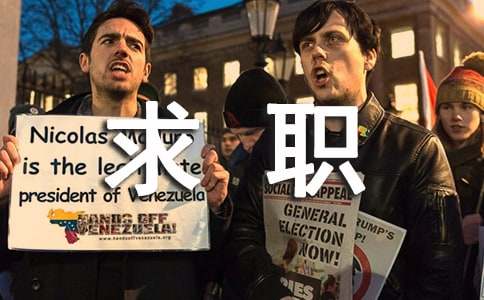 英文求职信 篇1
  david c. jordan
  816 pintail cliffs home:(216)886-5147
  woodlawn,co 18263 office:(216)872-9731
  october 16, XX
  ms. katherine p. walters
  senior vice president - administration
  cord & decker, inc.
  18 summerdale court
  wolfgang industrial center
  ridgewood, nj 16225
  dear ms. walters:
  as the senior administrative executive for cord & decker, inc., perhaps you are in need of a talented purchasing manager who can almost certainly make immediate contributions to the bottom line of your company.
  a senior purchasing agent for a fortune 200, $2.8 billion consumer products company, i have enjoyed a reputation as a "tough but fair negotiator", who has made significant cost savings contributions to my employer. these have included:
  -consolidated corporate-wide packaging supplies purchases with resultant annual savings of $35 million
  -contributed $12 million annual savings through conversion from oil to biomass fuels with long-term purchase contract
  -saved $8 million annually in inventory costs through installation of computerized raw materials tracking and forecasting system
  -successfully negotiated five-year knock-down carton contract with major supplier worth $5.5 million savings annually
  educational credentials include a b.s. in packaging from michigan state university and an m.b.a. in finance from penn state university. i have more than 15 years purchasing experience with a major international corporation, and have been professionally active in my field.
  compensation requirements are in the low $80k range, and i am open to relocation anywhere in the united states.
  should you feel my background qualifies me for a current corporate management assignment at cord & decker,inc., i would welcome the opportunity to meet with you. please contact me at my home in the evening.
  i appreciate your consideration.
  sincerely,
  (空格为签名处)
  david c. jordan
英文求职信 篇2
Dear Sir/Madam:

  Your advertisement for a Network Maintenance Engineer in the April 10 Student Daily interested me bacause the position that you described sounds exactly like the kind of job I am seeking.
  According to the advertisement ,your position requires top university,Bachelor or above in Computer Science or equivalent field and proficient in Windows NT4.0 and LINUX System. I feel that I am competent to meet the requirements. I will be graduating from Graduate School of Tsinghua University this year with a M.S. degree . My studies have included courses in computer control and management and I designed a control simulation system developed with Microsoft Visual InterDev and SQL Server.
  During my education, I have grasped the principals of my major and skills of practice. Not only have I passed CET-6, but more important I can communicate with others freely in English. My ability to write and speak English is out of question.
  I would appreciate your time in reviewing my enclosed resume and if there is any additional information you require, please contact me.I would welcome an opportunity to meet with you for a personal interview.
  With many thanks.
  xxx
英文求职信 篇3
尊敬的领导:
  首先,请允许我向您致以真诚的问候和良好的祝愿!非常感谢您百忙之中关注我的自荐信,当您翻开这一页的时候,您已经为我打开了通往机遇与成功的第一扇大门。也是我施展才华,实现自我价值的良好开端。借此择业之际,我怀着一颗赤诚的心和对工作的执著追求,真诚地向您推荐自己。
Dear leaders
  First of all, please allow me to extend the sincere regards and the good wishes to you!Thank you for your attention to my letter of recommendation, when you open this page,you have opened the first door that lead to opportunity and success for me,also it is a good beginning for me to display my talent and achieve self-worth.I with a sincere heart and persistent pursuit of work.I would like to take this opportunity to sincerely recommend myself.
  也许我并不完美,但我很自信,请给我一次机会,我会尽我最大的努力让你满意。虽然工作经验不足,但我会虚心学习、积极工作、尽职尽责做好本职工作,用时间和汗水去弥补。所以我深信自己可以在岗位上守业、敬业、更能创业。无论您是否选择我,尊敬的领导,希望您能接受我诚恳的谢意!
  祝您工作顺心!
  Maybe I'm not perfect, but I'm confident, please give me a chance, I will try my best to make you satisfied.Although lack of work experience, but I will Learning modestly, work actively and conscientious, completes the labor of duty, use time and sweat to make up for.So I deeply believe that myself can keep,dedicate and pioneer to work in a position. Regardless of whether you choose me or not,my respect leader, hope you can accept my sincere appreciation! Looking forward to your reply. All the best in your work.
英文求职信 篇4
Hello,
  I am a graduating undergraduate course graduate. I am honored to have the opportunity presented to you my personal information. In society, in order to better play to their talents, would like to make a few self-Leaders recommend.
  Good university life, cultivate my rigorous scientific thinking method, I also created a positive and optimistic attitude towards life and pioneering spirit of innovation consciousness. Basic knowledge of both inside and outside the classroom to expand the vast social practice, a solid and broad perspective, so I understand the society; to develop a continuous learning and work. Excellent quality is rigorous, the steadfast work style and the unity cooperation, so I am sure they are completely in the positions in setting, dedication, more business! I believe that my skills and knowledge required by your organization is, I sincerely desire, I can sacrifice for the future of their own youth and blood!
  I am cheerful and lively personality, interests and broad; open-minded, steady work; collective concern, a strong sense of responsibility; sincere, serious work of the initiative, with professionalism. In the four years of study and life, I have a very good professional knowledge, learning achievement has come out in front. In my spare time, I read a lot of professional and extra-curricular books, and mastery of a variety of design software written word is not advertising, not pass. But I know: a young man, can through continuous learning to improve themselves, to prove himself in practice. Dear sir / miss, if I can won your appreciation, I will dutifully take practical action to prove to you: your past, I too late to participate; but your future, I would like to sacrifice my life of hard work and sweat! Once again extend my most sincere thanks!
  翻译
  你好。
  我是一个即将毕业的本科毕业生。我很荣幸有机会介绍给你我的个人信息。在社会上,为了更好地发挥自己的才能,想做一些self-Leaders推荐。
  良好的大学生活,培养我严谨的科学思维方法,也创造了一个积极、乐观的生活态度和开拓进取的创新意识。基本知识课堂内外拓展的广阔的社会实践,固体和广泛的角度来看,所以我了解社会,建立一个持续学习和工作。优良的品质是严谨、踏实的工作作风和团结合作,所以我相信他们是完全的职位设置,奉献,更多的业务!我相信我的技能和知识要求你的组织,我真诚渴望,我可以牺牲自己的青春和鲜血的未来!
  我个性开朗活泼,兴趣广泛;心胸开阔,稳定工作,关心集体,责任心强,真诚,严肃的工作计划,以专业的精神。在四年的学习和生活,我有一个很好的专业知识,学习成绩出来在前面。在我的业余时间,我阅读大量的专业和课外书籍,并掌握多种设计软件的文字不是广告,不通过。但我知道:一个年轻人,可以通过不断学习来提高自己,在实践中证明自己。亲爱的`先生/小姐,如果我能赢得你的赞赏,我会尽职尽责地采取实际行动来证明你:你的过去,我来不及参与,但你的未来,我愿意牺牲我的生命的努力和汗水!再次致以最诚挚的感谢!
英文求职信 篇5
  Room 212 building 343
  Tsinghua university,beijing 100084
Ms. Yang:
  I was referred to you by mr. zhang, a partner with your beiji ng office, who informed me that the shanghai office of your company is actively seeking to hire quality individuals for your auditor program.
  I have more than two years of accounting experience, including interning as an auditor last year with the beijing office of cccc. i will be receiving my mba this may from tsinghua university. i am confident that my combination of practical work experience and solid educational experience has prepared me for making an immediate contribution to your company. i understand the level of professionalism and communication required for long-term success in the field. my background and professional approach to business will provide your office with a highly productive auditor upon completion of your development program.
  I will be in the shanghai area the week of april 16. please call me at 13600121691 to arrange a convenient time when we may meet to further discuss my background in relation to your needs. i look forward to meeting you then.
  sincerely,
英文求职信 篇6
  Dear Sir,
  In reply to your advertisement in today's newspaper regarding a vacancy in your office, I wish to apply for the position of senior clerk, which you have specified.
  I feel confident that I can meet your special requirements indicating that the candidate must have a high command of English, for I graduated from the English Language Department of _____ University three years ago.
  In addition to my study of English while in the University, I have worked for three years as secretary in the firm of ABC Trading Co. Ltd.
  The main reason for changing my employment is to gain more experience with a superior trading company like yours. I believe that my education and experience will prove useful for work in your office.
  I am enclosing my personal history, certificate of graduation and letter of recommendation from the president of the University, I shall be obliged if you will give me a personal interview at your convenience.
  Very truly yours,
  敬启者:
  顷阅今日XX报,得悉贵公司招聘职员,本人符合报载所列条件,拟参加应征。
  我于三年前,毕业于某大学外文系,自信能符合贵公司征求精通英文之要求。
  本人除在大学主修英文外,并在ABC贸易公司担任秘书工作历三年之久。
  另谋他职的主要原因,是希望从较大的贸易公司如贵公司工作,能获得更多的工作经验,就以我所受的教育与经验,物来在贵公司工作会有助益。
  兹随函附履历表、毕业证书及大学校长推荐函各一件,倘蒙阁下接见,将不胜感激。
  此致
敬礼!
  求职人:
  XX年X月X日
英文求职信 篇7
  Wilma A. Davidson
  102 Senneca Drive
  Fairlawn, NJ 18227
  Mr. Stephen R. Troutsman
  Vice President MIS
  lri Star Manufacturing, Inc.
  600 Commerce Street
  Newark, NJ 18223
  Dear Mr. lroutsman:
  Enclosed is my resume outlining more than 15 years extensive experience in corporate telecommunications. In summary, my credentials include:
  -broad experience in international computer networking
  -design implementation of voice, data LAN systems
  -in-depth experience with telecommunications information processing technologies
  -interpersonal skills for interfacing well with all levels of management
  I would like to put this expertise to work in a senior telecommunications management/or internal consulting position.
  Although I am concentrating my search in the greater New York City area, I would consider other locations for the right opportunity.
  If you are currently searching for someone with my credentials, I would be pleased to meet with you to discuss I how might help you to solve some of your more difficult telecommunications problems. Thank you for your consideration.
  Sincerely,
  Wilma A. Davidson (手写体)
  Wilma A. Davidson
  Enclosure
【【推荐】英文求职信模板集锦7篇】相关文章:
【推荐】英文求职信模板集锦9篇11-04
【推荐】英文求职信模板集锦八篇04-02
【推荐】英文求职信模板10篇10-19
英文求职信模板集锦9篇06-20
英文求职信模板集锦九篇06-09
【推荐】英文求职信03-23
英文求职信【推荐】10-13
推荐英文求职信09-14
【推荐】英文求职信模板集合5篇11-23