关于英文求职信锦集5篇
  光阴的迅速,一眨眼就过去了,没想到也到了自己找工作的时间,现在这个时候,写好一封求职信就十分有必要了!写求职信需要注意哪些问题呢?下面是小编为大家收集的英文求职信5篇,仅供参考,大家一起来看看吧。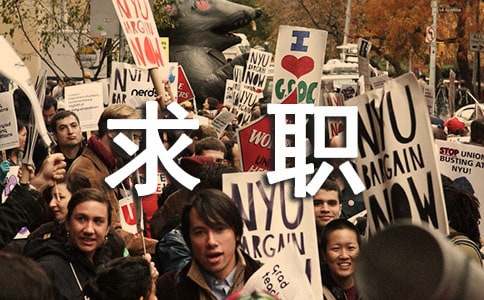 英文求职信 篇1
Dear Mr. lroutsman,
  Enclosed is my resume outlining more than 15 years extensive experience in corporate telecommunications。 In summary, my credentials include:
  -broad experience in international computer networking
  -design and implementation of voice, data and LAN systems
  -in-depth experience with telecommunications and information processing technologies
  -interpersonal skills for interfacing well with all levels of management
  I would like to put this expertise to work in a senior telecommunications management and/or internal consulting position。
  Although I am concentrating my search in the greater New York City area, I would consider other locations for the right opportunity。
  If you are currently searching for someone with my credentials, I would be pleased to meet with you to discuss I how might help you to solve some of your more difficult telecommunications problems。
  Thank you for your consideration。
英文求职信 篇2
  Dear leaders:
  Hello!
  I called Zhang xx, will be graduated in July 20xx Tangshan Normal College computer science bachelors degree in computer. Ive been trying to learn from that day admitted to the University, cultivate good study habits in college life lessons learned from many aspects including basic computer knowledge to use and so on. Through the study of this knowledge, the knowledge in this area, I have a certain degree of understanding and mastery. And a lot of practice, and further deepened understanding of the computer. At the same time learn the basics also focus on the comprehensive development of multifaceted, has participated in various school activities, internships process will combine theory and practice, by the school teachers and students welcome.
  College career, I learned a wealth of expertise and their ability to exercise through college studying, I mastered the c language, assembly language, compiler theory, powerbuilder, database theory, and c v, c , windows programming have some understanding. I also studied delphi extracurricular programming, asp dynamic pages and flash animations, and in semester sophomore won the "database" test certificate.
  With the birth of the knowledge economy Pro, society will be more need for "outstanding professional, quality comprehensive" combined talents. Therefore, I also actively involved in extracurricular various classes, colleges and social activities. From different levels and angles to exercise themselves, their organization, management skills and teamwork spirit has greatly improved.
  Recalling the university a few years ago, I learned the most useful knowledge are: confident and self! Experience the deepest sentence: A World Without unachievable!
  Finally, once again thank you for your patience in reading my cover letter.
  Sincerely hope to get your companys appreciation.
  Thank you!
英文求职信 篇3
  April 13,20xx N5Z
  Room 212 Building 343 N5Z
  Tsinghua University,Beijing 100084
Ms. Yang:
  I was referred to you by Mr. Zhang, a Partner with your Beijing office, who informed me that the Shanghai office of your company is actively seeking to hire quality individuals
  for your Auditor Program.
  I have more than two years of accounting experience, including interning as an Auditor last year with the Beijing office of CCCC. I will be receiving my MBA this May from Tsinghua University. I am confident that my combination of practical work experience and solid educational experience has prepared me for making an immediate contribution to your company. I understand the level of professionalism and communication required for long-term success in the field. My background and professional approach to business will provide your office with a highly productive Auditor upon completion of your development program.
  I will be in the Shanghai area the week of April 16. Please call me at 136001216901 to arrange a convenient time when we may meet to further discuss my background in relation to your needs. I look forward to meeting you then.
  Sincerely,
英文求职信 篇4
  Dear Madame or Sir
  When you read this cover letter, I know I have seen the aurora of hope. Thank you for reading my cover letter during your busy work and giving me a chance to show myself. I learned from the internet that your university wanted to hire an English teacher. I'm interested in this job very much. I'd like to get this job. Now I'd like to introduce myself to you. My name is Yao Yang. I am 25 years old and 175 cm tall. I like swimming, singing and playing basketball in my spare time. I will graduate from English Department of Luhansk Taras Shevchenko National University with the master degree, majoring in the English language and literature. Owing to be born in the educational family, I own the good quality,and eager to engage in the education career. Logicality, friendly and actively are three main aspects to modify my characters. I am willing to work hard and have good cooperation with difference people.
  My professional learning has laid a solid foundation of English knowledge and relevant theories; In the meantime, I have good achievements of language study and especially with the Extensive Listening, Extensive Oral English and Russian. I am confident that the courses studied in university, such as the theory of communication, linguistics, advanced English, Oral Translation, English & American Literature, etc. Contribute effectively to my future work in the field of education. In addition, I am familiar with the teaching theories and skills in China, USA, Ukraine and Russia.
  In addition, I am quite skillful in computer operation, such as WORD, EXCEL and so on. I was a leader of arguer in my department when I studied in HuaiHua College, and did well in any tasks about moot. I took active part in the sports team of my department and got great achievements. Besides, I am quite skillful in guitar playing, singing, and performance arranging.
  During my study, I am not only accumulating knowledge, but also putting the knowledge into application. I have participated in lots of practice in my spare time and vocation. Sometimes to be a tutor, sometimes to be an office clerk, and sometimes to be a tourist guide. Therefore, I own numerous experiences.
  As known to us all, your university is one of the most prominent universities in this area. Not only depends on your leadership, but also attributes to all of the teachers' efforts. Now I will graduate from university and I am looking for a suitable field in which will make development all the time. The only principle for me to choose job is that I can make good use of my potential; I believe that I am the best candidate.
  I would appreciate an opportunity to have an interview. I am enclosing a brief resume as you requested. If there is further information that you wish in the meantime, please let me know. Because I am still in Ukraine, you can contact my mother in China at Tel: 1xxxxxx. And I can always be reached at TEL:....Looking forward to hearing from you soon and best regards. Thank you very much.
英文求职信 篇5
  1、why am i passionate to take this job?
  since my graduation from a vocational high school, my passion has been with english. though, my major was computer, i harbored no illusions about computers as a profession.
  learning english has intrigued me into doing the job which i can deal with people in english. as a bar waiter onboard, i have always been more than just a waiter, because i am eager to share my knowledge with them.
  while some people take making more money for granted, i do not. i view my time on the cruise as an unparalleled opportunity to learn more about american culture and its language, but more importantly for the knowledge of a real china that i am able to provide to the american people.
  2、why am i qualified?
  it is my passion, potential and perseverance make me qualified. since i started working at the age of18, i have been immersing myself in learning english and dealing with american people. more or less, i have accumulated some experiences in foreign affairs. it is also the primary reason for me to work in the bar so that i can be with them all the time.
  during my years working at foreign language middle school, i had volunteered everything i could to help our foreign teachers and the department of international affairs, both during working hours and off-hours.
  as a man without any university credential, mostly self-taught through the years, i found myself having the potential to do it well. it will never be only a job for me, but my career.
  how could i retreat from the challenge of being a river guide before having a try?
  3、what am i good at ? how does it work to help me with my future job?
  i am good at dealing with americans, that will absolutely help me with my job as a river guide, since most of our guests are from the us.
  i have a very strong learning ability and i work hard. american people admire those self-made man, so do chinese. self-learning has showed my tremendous discipline, and it is a lifelong learning process at this fast-changing world.
  4、what is my weakness? how should i cope with it?
  to be honest, i haven't got100% professional knowledge to be a river guide at this moment. however, i have been taking all means to get more about it. for instance, i've printed all the information i collected; i have the script of yangtze lecture from our cruise manager; i have the books and dvds about yangtze, and i even ordered the book 《river town》from the united states, etc. for sure, i will have known enough, by then, because i am starving to learn.
  5、did i know anything about this job?
  my two-year experience of being a bar waiter help me have a better understanding of this job. being a river guide is mainly to assist the cruise manager and the assistant cruise manager of viking. for example, instructor of tai chi in the morning, being at shore excursion, tutor of mahjong class and chinese lesson, updating the information board of the lobby every morning, interpreter for the doctor, daily broadcast, narration of the gorges and ship lock whenever is needed and dealing with any contingencies onboard. all the things i listed above are what i have been expecting to do for a long time.1 2
  in a hazy morning, at our final port of call, the dam site. a group of americans and i were standing on the bow of the ship. a guest started asking me questions about our local culture, suddenly, i was surrounded by the rest of them. i answered questions concerning china one after another, and i couldn't help but feeling like a guide at that time. when i got back to clean the bar, i was a bit of disappointed because i wanted the pleasure of being a "guide" to go on and on, through the lovely morning into the evening.
  i will never forget how happy i was when i got the tipping envelope with the words "eric(mahjong teacher) " on it the second morning. i will never forget how exited i was when the guests awarded me the gratuity of2dollars, for i just told them that:"the final water level will parallel your vision though the roof of the sun deck". i also will never forget how surprised they(who live close to yale) were after i told them the relations between china and yale.
【关于英文求职信锦集5篇】相关文章:
关于英文求职信锦集10篇12-01
关于英文求职信锦集6篇11-08
关于英文求职信锦集9篇10-27
关于会计英文求职信模板锦集8篇02-15
关于毕业生英文求职信锦集7篇03-29
关于毕业生英文求职信锦集九篇03-28
关于大学生英文求职信锦集5篇03-28
关于毕业生英文求职信锦集5篇03-27
关于大学生英文求职信锦集6篇03-27