实用的英文求职信模板五篇
  日子如同白驹过隙,不经意间,新一轮的招聘又朝我们走来,现在这个时候,写好一封求职信就十分有必要了!求职信怎么写才能具有特色?以下是小编整理的英文求职信5篇,欢迎阅读,希望大家能够喜欢。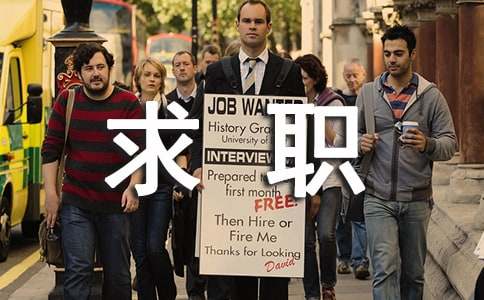 英文求职信 篇1
Dear Sir or Madam,
  I am writing to apply for a position as a computer engineer in your company.First of all,your company is the king in the area of software and is well-known for its development of software.It would be a great opportunity for me to start my career in the company.What is more,my major is computer,and I have a strong interest in software.
  When I was still a freshman,I got Band Two certificate for computer,which was outstanding in my class.Besides,
  I have attended various computer contests and won top prizes several times,which greatly enriched my knowledge on computer.Finally,I had once worked part-timely in a company for two years,and I gained wide experience in
  software in these two years.
  I would be pleased if you could offer me an opportunity to interview me.Looking forward to your reply.Sincerely yours
  Li Hua.
英文求职信 篇2
  dear personnel officers:
  i am wumei, a junior in sichuan teacher university. i major in english and minor in japanese. i am writing to inquire the position you offered in the advertisement. here are my qualifications that prompt me to make application now.
  as an english major, i have obtained skillful english writing ability and rich experience in dealing with the work requires knowledge about english background.
  my interest in computer also has prompted me to forward my resume for your review. at present, i am working for the web site of shop.renren.com and in charge of the bbs program.
  i am confident that i will make a successful addition to your program.
  i am available if you dial the number: .
  yours sincerely,
  wumei
英文求职信 篇3
  dear sir / miss:
  hello! xx i am in college, majored in international economics and trade, in july next year i will graduate and economic degree. recently informed of your company are currently recruiting talent, i am confident i have learned in the university's knowledge to be able to help with my job xx candidates.
  i have good basic computer knowledge and ability in the moment has passed on ncre assessment. are now able to carry out skilled operation windowsxp.
  i have good command of english, from freshman to junior teachers have specialized instruction. in his sophomore year when the country has been through 4 and 6 in english, results were 523 and 499. in the third year, participants and achieved 5.5 ielts results.
  period at the university, often with many second prize and third prize of scholarship and the "three outstanding students," the title. students could live in harmony, actively cooperate with the work of班委. have a good team spirit: once with the group plans to mock the establishment of a company's overall financial reporting.
  i very much hope that your company can work, i can play. enclosed herewith is my curriculum vitae. if the opportunity to interview with you, i would be very grateful!
  Your sincerely,
  xxxx
英文求职信 篇4
  Dear Sir/Madam:
  Are you searching for a telecommunications manager with expertise in project management and team leadership?
  I specialize in creating and implementing high-performance strategies that directly impact growth and profitability of large telecommunications companies. In addition to my knowledge of business processes, I also offer proficiency in telecom software development and cutting-edge technologies.
  I am relocating to Shenzhen and would be interested in opportunities with your firm. Currently, I serve as manager for BIT Company's Information Industry Division. Briefly, some of my accomplishments include:
  Developed a tool to track and forecast price,quantity,and revenue, which enables client to monitor business performance Implemented a customized end-to-end testing process and SQL database
  My business acumen, technical expertise, and leadership capabilities have contributed to a number of successful projects. The enclosed resume outlines my credentials and accomplishments in greater detail. I would welcome an opportunity to meet with you for a personal interview.
  Sincerely,
  Gu Bin
  亲爱的`先生/女士:
  您是否正在寻找具有项目管理和团队领导能力的电信经理?
  我专注于创建和实施高性能战略,直接影响大型电信公司的增长和盈利能力。除了我的业务流程知识外,我还精通电信软件开发和尖端技术。
  我将迁往深圳,希望能有机会与贵公司合作。目前,我担任比特公司信息产业部经理。简单地说,我的一些成就包括:
  开发了一种跟踪和预测价格、数量和收入的工具,该工具使客户能够监视业务性能,实现定制的端到端测试过程和SQL数据库。
  我的商业头脑、技术专长和领导能力为许多成功的项目做出了贡献。随函附上的简历更详细地说明了我的资历和成就。我很高兴有机会与你面谈。
  真诚,
英文求职信 篇5
  Respected company leaders:
  Hello!
  I was about to Nanning Vocational and Technical College graduate students in an accounting profession. From the "Nanning Information Port" The newspapers and magazines, it was learned that your company would hire accounting positions. I am your company's development has been very concerned, and accounting have great interest in this work is very happy to develop your company do something modest. I am honored to have the opportunity to you brought to my personal data.
  In the two years of university life, I have a good grasp of professional knowledge, learning of cost accounting, management accounting, financial management, computerized accounting, auditing, science and other professional courses. I seriously study, specialized courses average performance of 80 points or more, ideological and moral good moral character issued by the college has received outstanding awards, in-school period, I made the Ministry of Education Examination Center two certification computer certification, English B level qualified Certificate, Accounting Certificate. Photographic Association, served as Deputy Secretary-General post. I grid bright, passionate work, get teachers and students alike.
  I can skilled use of office software on the computer has a certain degree of operational capability, a skilled five-stroke input method. Two years in my spare time in the off-campus part-time. And through the work of learning responsibility to make me feel important. Life of the wind and rain so I have a hard-working spirit. Honesty and trustworthiness is my character. Because I know that accounting treatment is not careless sort of, not to cook the books. Serious and responsible in their duties.
  Respected corporate leaders, if I can Receives your common sense, I will dutifully take concrete action to show you: your company's past, I came for and participation; but your company's future, I am willing to sacrifice the hard work of my life and sweat! I look forward to your good news. After once again my most sincere thanks!
  Sincerely
  Salute
  Job Person
【实用的英文求职信模板五篇】相关文章:
实用的英文求职信模板九篇11-12
实用的英文求职信模板合集八篇02-09
实用的英文求职信模板集合10篇01-27
实用的英文求职信模板集合5篇01-06
实用的英文求职信模板汇编八篇01-04
实用的英文求职信模板集合九篇12-25
实用的英文求职信模板汇总5篇12-24
实用的英文求职信模板集合六篇12-06
实用的英文求职信模板汇编5篇11-19