【实用】英文求职信范文汇总十篇
  时间的脚步是无声的,它在不经意间流逝,我们找工作的日子已悄悄来临,此时此刻需要开始写求职信了哦。你真的懂得怎么写好求职信吗?以下是小编为大家收集的英文求职信10篇,供大家参考借鉴,希望可以帮助到有需要的朋友。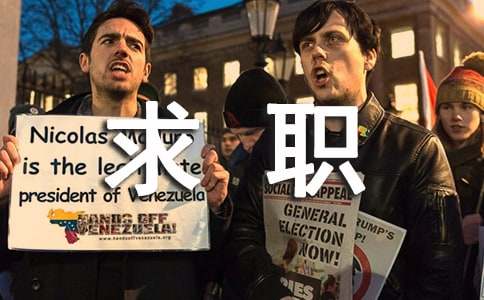 英文求职信 篇1
  Dear Sir:
  Are you searching for a telecommunications manager with expertise in project management and team leadership?
  I specialize in creating and implementing high-performance strategies that directly impact growth and profitability of large telecommunications companies. In addition to my knowledge of business processes, I also offer proficiency in telecom software development and cutting-edge technologies.
  I am relocating to Shenzhen and would be interested in opportunities with your firm. Currently, I serve as manager for BIT Company's Information Industry Division. Briefly, some of my accomplishments include:
  Developed a tool to trackand forecast price,quantity,and revenue, which enables client to monitor business performance;Implemented a customized end-to-end testing process and SQL database.
  My business acumen, technical expertise, and leadership capabilities have contributed to a number of successful projects. The enclosed resume outlines my credentials and accomplishments in greater detail. I would welcome an opportunity to meet with you for a personal interview.
  Sincerely.
英文求职信 篇2
尊敬的领导:
  首先,请允许我向您致以真诚的问候和良好的祝愿!非常感谢您百忙之中关注我的自荐信,当您翻开这一页的时候,您已经为我打开了通往机遇与成功的第一扇大门。也是我施展才华,实现自我价值的良好开端。借此择业之际,我怀着一颗赤诚的心和对工作的执著追求,真诚地向您推荐自己。
Dear leaders
  First of all, please allow me to extend the sincere regards and the good wishes to you!Thank you for your attention to my letter of recommendation, when you open this page,you have opened the first door that lead to opportunity and success for me,also it is a good beginning for me to display my talent and achieve self-worth.I with a sincere heart and persistent pursuit of work.I would like to take this opportunity to sincerely recommend myself.
  也许我并不完美,但我很自信,请给我一次机会,我会尽我最大的努力让你满意。虽然工作经验不足,但我会虚心学习、积极工作、尽职尽责做好本职工作,用时间和汗水去弥补。所以我深信自己可以在岗位上守业、敬业、更能创业。无论您是否选择我,尊敬的领导,希望您能接受我诚恳的谢意!
  祝您工作顺心!
  Maybe I'm not perfect, but I'm confident, please give me a chance, I will try my best to make you satisfied.Although lack of work experience, but I will Learning modestly, work actively and conscientious, completes the labor of duty, use time and sweat to make up for.So I deeply believe that myself can keep,dedicate and pioneer to work in a position. Regardless of whether you choose me or not,my respect leader, hope you can accept my sincere appreciation! Looking forward to your reply. All the best in your work.
英文求职信 篇3
  dear sir ,
  i am writing to you in the hope of that i may obtain opportunity of teaching post in your school .currently , i am a senior 3 student in lanzhou city university ,my major is english.
  in lanzhou city university ,i have been working hard and doing well in the major courses .not only i have i passed cet4,cet6, but more important ,i can communicate with others freely in english .i have good command of spoken and written english .at present, i work hard and try my best to pass the tem4.besides,i am skilled in computer useage ,such as cad.
  teaching practice do enrich my working experience .during my teaching practice,i was always preparing my lesson plan carefully .i have combined theories into practice. miss liang fang, my director teacher thought well of my enthusiasm, devotion, intelligence, and diligence .i was also popular with my students. my teaching practice which increase my responsibility to be a teacher ,meawhile i gain first step to my career.www.0755rc.com
  the education gave me a wide range of vision and taught me how to cooperate with others.
  the working experience offered me a good chance to improve my ability.
  i do believe that with my solid education background and rich working experience ,i would be an excellent member of your school.
  i would appreciate time in reviewing my enclosed resume. thank you for your time and
  your consideration. i am looking forward to you reply.
英文求职信 篇4
Dear leader, Hello!
  Thank you for looking at my letter of application in a hundred busy days. My name is XXX. I was born in Zhoukou, Henan Province, Luyi county. Contact phone: 123456. XX graduated from Zhengzhou Railway Vocational and Technical College in June, and I studied computer and application specialties. I studied hard at school and never violated school discipline.
  Recently, I saw your company recruiting Secretary / clerk from the Internet. This position is exactly what I expected, and I believe that my related experience and knowledge can play a full role in this position.
  I entered a small design company in April, XX, which was mainly responsible for text entry and image processing. Unable to live because of lower wages, he resigned more than a month later.
  In June XX, he entered Zhengzhou express to engage in customer service. He was mainly responsible for answering telephone calls, giving customer service, informing customer's cargo information, recording sending information and notifying the sending party. Send and receive mail. Later turned to settlement but still belong to the customer service department, mainly responsible for customer information maintenance, customer price maintenance and waybill audit.
  In the work, serious, solid, good learning. To make the work orderly, to benefit the company, and to make the leadership satisfied.
  I would like to be a member of your company and hope to develop together with the company. I believe there is a dream, there is a pursuit, there is a development. Thank you
  This
  Salute
  Applicant: XXX
英文求职信 篇5
Dear Sir:
  I am securing a job. Not any job with any company, but a par- ticular job with your company only.
  Your organization is more than just a business house. It is an institution in the minds of the local public. It has a reputation for fair play and honesty with both employees and customers alike.
  For the past four years, while specializing in international trade at college, I have had a secret ambition to work for your organization. I will graduate in July this year. As I write this letter, I do not know that there is an opening at present in your company. I am enclosing my qualifications which prompt me to make application now.
  I would be very happy to work under your supervision if it is possible. Thank you very much for your kind attention. Please send me an answer at your earliest convenience. Respectfully yours,
英文求职信 篇6
尊敬的领导:
  您好!感谢您在百忙中翻阅我的求职信!
  我是xxxxx专业的大学生。我很荣幸有机回向您呈上我的个人资料。
  作为一名xxx专业的大学生,我热爱我的专业并为其投入了巨大的热情和精力。在四年的学习生活中,我所学习的内容包括了从会计学的`基础知识到运用等许多方面。通过对这些知识的学习,我对这一领域的相关知识有了一定程度的理解和掌握,此专业是一种工具,而利用此工具的能力是最重要的,在与课程同步进行的各种相关时践和实习中,具有了一定的实际操作能力和技术。在学校工作中,加强锻炼处世能力,学习管理知识,吸收管理经验。
  我不满足与现有的知识水平,期望在实践中得到锻炼和提高,因此我希望能够加入你们的单位。我会踏踏实实的做好属于自己的一份工作,竭尽全力的在工作中取得好的成绩。我相信经过自己的勤奋和努力,一定会做出应有的贡献。
  愿贵单位事业蒸蒸日上,屡创佳绩,祝您的事业白尺竿头,更进一步!
  期盼你们的回音。谢谢!
  此致 敬礼!
  求职人:
  年月日
英文求职信 篇7
  英文求职信从使用范围说,要比中文求职信小,一般用于和"外"字有关的求职中,如外企,外国驻华机构等;但是其重要性,某种程度上说往往还高于中文求职信和简历,因为它直接体现了您的英文写作水平。无论您在简历中如何写自己的英文水平,实际到招聘者手中的英文求职信非但没有文采,语言都不地道、说不通,会直接影响您拿到面试的机会。
  所谓求职信,就是您在申请工作的时候随简历一起发送给招聘人员的信件。求职信的作用不可小觑,它可能在您找工作的过程中发挥巨大的作用。递交求职信的目的是用求职信来吸引阅读者,而不是一种形式或习惯。
  还有其他与工作相关的公务信件:
  询征函:询征函可以用来询问看是否有适应您工作能力的工作机会。信中,您要大概描述一下您感兴趣的领域。
  求职信或者是看到职位广告后对职位的回应:是对某个职位广告做出的反馈。求职信的主要目的就是为了展示您与该职位广告相匹配的技能。
英文求职信 篇8
Cover letter
  Dear Human Resources Manager
  Hello!
  I am honored to be your busy schedule to read my cover letter, thank you
  My name is Cao Fei, a Nanjing University of Posts and Telecommunications, Computer Science graduating undergraduates and technical expertise, will get a BS in Computer Science. Four years of college, laid a solid theoretical basis, good organizational skills, teamwork spirit, pragmatic style of work.
  As a college student, I am very well aware how fierce competition of contemporary talent, a competitive talent requires not only a solid and a wealth of expertise, the knowledge and the overall quality to be consolidated and strengthened. Often participate in various sports activities, social practice, practical experience is outstanding, with good team spirit and human interpersonal communication and coordination skills. Holidays and summer vacation to do some promotion and market research; in order to constantly improve themselves, to a complex talent of a new century, to meet the challenges of society.
  Proficient in C and C + +, JAVA. Familiar with Linux, Windows and other operating systems. Familiar with the Office, WPS Office automation software. Self-an HTML, Frontpage, Dreamweaver, Fireworks, Flash, etc. web production software. Proficiency in commonly used software can use. Computer II, CET 6 national certificate.
  Received on the occasion of the pen, solemnly raised a small request: Whether or not you choose me, Dear leaders, we hope you will accept my sincere thanks!
  Wish your organization business was flourishing!
  Cover letter
  Dear Human Resources Manager
亲爱的人力资源经理
  你好!
  我很荣幸能在百忙之中阅读我的求职信,谢谢
  我的名字是曹飞,南京邮电大学,计算机科学专业的本科生和专业技术人员,将获得计算机科学的学士学位。大学四年,扎实的理论基础,良好的组织能力,团队合作精神,务实的工作作风。
  作为一名大学生,我很清楚当代人才的竞争是多么激烈,一个有竞争力的人才不仅需要扎实的专业知识和丰富的知识,还需要巩固和加强整体素质。经常参加各种体育活动,社会实践,实践经验突出,具有良好的团队精神和人际沟通协调能力。假期和暑假做一些促销和市场调研;为了不断地提高自己,以一个新的世纪的复合型人才,迎接社会的挑战。
  精通C和c++,JAVA。熟悉Linux、Windows和其他操作系统。熟悉办公室,WPS办公自动化软件。自HTML、Frontpage、Dreamweaver、Fireworks、Flash等web生产软件。熟练使用常用软件。计算机II,CET 6国家证书。
  收到钢笔的时候,郑重地提出了一个小小的请求:你是否选择我,亲爱的领导,我们希望你会接受我的真诚感谢!
  祝你的公司生意兴隆!
  求职信
  亲爱的人力资源经理
英文求职信 篇9
  dear sir,
  two years as a senior clerk in *sales department of *the great wall company have, i believe given me the experience to qualify for the job you advertised in 51job website.
  since XX i have been responsible for *all office details in the administration of sales, including writing much of the correspondence. in the course of my work, i have become familiar with the various sales territories, and have also in my spare time experience of handling business problems other than my proper sphere.
  the years before i was employed at the great wall, i was a secretary for *long dragon, an accounting firm. there i became familiar with accounting terms and procedures.
  i was graduated at *wuhan university, in june 1997. i am *twenty-seven years of age and single.
  i am leaving my present position because i can use my capabilities more fully in a position with wider scope. my present employer knows of my ambition and is helping me to find a new place.
  may i see you at your office to tell you more about myself and show you just how well i can do the work you require.
  yours faithfully,
英文求职信 篇10
  Dear Sirs:
  Please allow me to apply for the position of office clerk which you advertised in "xx News" of April 9.
  I am 28 years of age and unmarried. After receiving my B.B.A. from xx University, I worked for three years as an office clerk at xx Company.
  For the last two years I have been a secretary to the xx Company, Ltd. in Shenzhen. I am looking for a position of office clerk to increase my experience in business.
  I have a wide knowledge of business and thoroughly experienced in all types of office work. Copies of my testimonials are enclosed, and if you are interested in my application, please give me an opportunity of a personal interview at your convenient date.
  Sincerely yours,
【【实用】英文求职信范文汇总十篇】相关文章:
实用的英文求职信范文汇总十篇03-26
【实用】英文求职信范文集锦十篇02-20
【精选】英文求职信范文汇总十篇02-22
【实用】英文求职信范文汇总六篇01-29
【实用】英文求职信范文汇总九篇01-10
实用的英文求职信范文汇编十篇04-01
【实用】英文求职信范文集合十篇03-26
实用的英文求职信范文集锦十篇03-19
关于会计英文求职信范文汇总十篇03-26
关于英文专业求职信范文汇总十篇04-07