【热门】英文求职信模板集锦8篇
  时间稍纵即逝,许多朋友又将开始寻求新的工作机会,这时一封好的求职信可以起到毛遂自荐的作用哦。相信写求职信是一个让许多人都头痛的问题,下面是小编为大家收集的英文求职信8篇,欢迎阅读与收藏。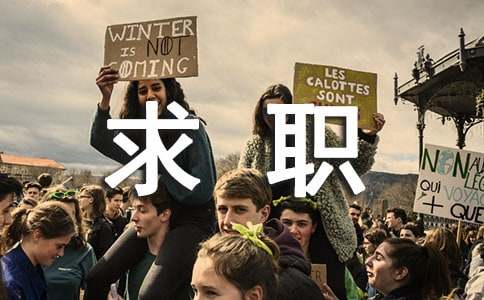 英文求职信 篇1
Dear Sir,
  In respone to your advertisement in the JobsPower.com of January 15, I wish to apply for the position of (secretary, accountant, clerk, salesman, etc).
  I am twenty-five years old and a graduate of - college. My experience in this line of work includes six years as an assistant accountant with the ABC Company. The reason for leaving my present employment is because they are closing their office.
  I am enclosing my resume together with my photo, and believe that they may be found satisfactory. With respect to salary, I shall expect HK$5,000 a month. I assure you that if appointed, I will do my best to give your satisfaction.
英文求职信 篇2
Dear Sir/Madam,
  My name is Liu Ying and I will graduate from Xi'an University in the year of 20xx. My major is secretary in English department.
  It's my great pleasure to have this opportunity to improve our mutual understanding. During the three –year college study,I tried my best to learn all kinds of knowledge,and weigh the hard work of my teachers and myself; I have mastered English listening,speaking,writing and reading skills.
  Moreover, I have a good command of Business English and the basic theory, public relationship of secretary. Meanwhile, in order to enlarge my knowledge, I always read some newspapers and magazines about business and trade, and I used to do some representative of business in my spare time. At the same time, I learnt computer skills during my summer vacation,and now I'm familiar with Office 20xx. It is my three –year college life that makes me form my life attitude. Also my three-year college life that makes me rich in knowledge,and it's also my three-year college life that makes me form my life attitude. Honesty, Trust, Diligence is principle of how to be a man.
  As a college graduate,I believe "where there is a will, there is a way", and I will try my best to do a good job in my business. So I sincerely hope that I can make a position in your company so that I can serve for the company in the future.
  Yours faithfully,
  Liu Ying
英文求职信 篇3
  Dear leaders:
  Hello!
  I would like your company to apply for the post of foreign trade salesman, so take the liberty to write a letter cover letter, a dream of college graduates will be the beginning of your company from ...... I am a student of the University of Nationalities, senior, applied psychology professional. I am very interested in foreign trade, from the third year after the beginning of my intention to engage in import and export business after graduation. I understand that this is not for me a very easy thing, because I am neither a professional international trade professional, nor is it in English or other foreign language professional, but the application of
  psychology, I have never had work experience in foreign trade. Step by step but I believe that is the best shortcut, the greatest success comes from a large number of failures. "Volume in sheep's clothing" and then I have been inspired to do so, "as long as perseverance, anything can be done." Almost every day I am studying Business English, a large number to listen to and practice writing business letters and business English, learn the basic knowledge of
  international trade, with import and export trade of the business processes and terminology, documents and so on. In addition, I also learn from some of the daily life of Japanese and Korean conversation, often online through msn and other countries using the English
  language users, the e-mail and so on, in the process, I can see their own progress, as well as experienced full satisfaction and fun.
  I know that everything is hard in the beginning, to the threshold of entering the foreign trade sector this is my first step, if
  employed, for giving me this opportunity, I am willing to start from the most basic. With the first step I believe, my second step, third step ... ... to be more confident going, but it all depends on your company's support and help, I hope you can give me this opportunity. Thanks to examine deeply grateful. If an interview appointment, I immediately started training can begin to participate in the work. Sincerely,
  Salute!
英文求职信 篇4
Dear Sir,
  Four years as a senior clerk in sales department of the New World Products Company have, I believe, given me the experience to qualify for the job you advertised in JobsPower。com。
  Since 1981 I have been responsible for all office details in the administration of sales, including writing much of the correspondence。 In the course of my work, I have become familiar with the various sales territories, and have also in my spare time experience of handing business problems other than my proper sphere。
  The years before I was employed at the New World, I was a secretary for Long Brother, an accounting firm。 There I become familiar with accounting terms and procedures。
  I was graduated at Wah Yan College, in June 1974。 I am twenty-five years of age and single。
  I am leaving my present position because I can use my capabilities more fully in a position with wider scope。 My present employer knows of my ambition and is helping me to find a new place。
  May I see you at your office to tell you more about myself and show you just how well I can do the work you require。
  Yours faithfully,
  xxx
英文求职信 篇5
  1. If you would like to know more about my ability, I can be available for an interview at any time convenient to you.
  倘若阁下愿意接见本人以了解我的能力,我将随时侯教。
  2. If you desire an interview, I shall be most happy to call in person, on any day and at any time you may appoint.
  如贵公司有意面试,本人一定遵照所指定的'时日,前往拜访。
  3. Should you entertain my application favorably, I would spare to trouble acquit myself to your satisfaction.
  假如本人之应征能歌德青睐而进入贵公司服务,本人必以排除万难之决心,为贵公司工作,以符厚望。
  4. If you feel that I am suited for the job that you have in mind,
  please inform me of the time convenient for an interview. I hope to hear from you in the near future.
  如阁下认为我适合该项工作条件,请尽快惠函赐知面试。
  5. You will find enclosed a testimonial from the President of the
  University who has kindly offered to provide you with any further details you may require.
  关于阁下对我个人所需之详细材料,可从所附的邮电大学校长推荐函获悉。
  6. I hope that you will give me an interview at some time convenient to you.
  敬希阁下抽空惠予接见。
  7. If there is further information that you wish in the meantime,
  please let me know. I can always be reached at the address given at the beginning of this letter.
  若需有关本人的更详细资料,请按本函上方所载地址惠函示知。
  8. I shall be able to call for an interview at your convenience and shall be able to supply any necessary or examples of my previous work.
  只要阁下时间方便,我随时都可晋见,并随时提供我过去工作情况的所有资料。
  9. I am happy to refer you upon your request people who can tell you of my work and my character.
  我乐于奉告阁下,如阁下要求提供查询人,以便了解我的工作情况和性格,我可以满足阁下要求。
  10. I believe they may be found satisfactory. Concerning my
  character.
  附上我的简历表和相片,希望能令你满意。
  11.
  我希望能在贵公司谋得一份职业。我毕业于上海商学院,主修商业管理。
  12. I would be very happy to work under your supervision if it is
  possible. Thank you very much for your kind attention. Please send me an answer at your earliest convenience.
  如能为贵公司效力,本人将不胜荣幸。阁下耐心读完这篇申请,本人至为感激,并请尽速惠函示知。
  13. I believe that I cI am looking for a job. I graduate from Shanghai Commercial College and my major is business management.an fulfill the requirements in your company. I hope you will be able to place me somewhere.
  我相信我可以担任贵公司的任何工作,如蒙录用,愿意随时接受阁下指派。
  14. Before my present employment, I worked for the Department Store as a salesclerk in the electrical section.
  自感目前工作发展并不乐观,拟改变一下工作环境。
  15. I would like to make a change now because I feel that I can go no further in my present job, I feel that my training should enable me to
  advance into a better and more responsible position, and it appears that
  this will not be forthcoming at my present position.
  自信以本人的能力和所受的训练,应当获得更大回报,谋得更高职位,而就目前工作来看,将来不会有多大发展前途。
  16. I am permitted to refer to Mr. Smith, Managing editor of the magazine.
  至于我的品德,您可函询《中东国际》杂志主任史密斯先生。
  17. I wish to assure you that, if successful, I would endeavor to give you every satisfaction.
  如蒙不弃,惠予录用,本人将尽最大努力工作,争取诸事满意。
  18. Thank you in advance for your consideration and courtesy.
  承蒙阁下的关怀和礼遇,至此表示感谢。
  19. My duties included compiling reports for the chief engineer on production in the various departments.
  因希望节省交通时间,故想在纽约谋得一职。随函寄上简历表及近照各一份。
  20. I am enclosing a brief resume as you requested. Please let me know if you want an interview.
  随函附寄简历表一份,望能通知能否有机会见面。
  21. I am enclosing a personal data sheet which I think will adequately
  show you my qualifications.
  兹附本人资料一份,谨供贵公司参考。
  22. I would be pleased if you would grant me an interview at you convenience.
  如贵公司愿意接见,我随时侯教。
  23. Trusting you will give my application kind consideration and hoping to hear favorably from you at your convenience.
  敬请贵公司对本人之应征惠予考虑,并请赐函告知。
  24. Thank you in advance for your concern and attention. Please let me hear from you as soon as possible.
  预先感谢阁下对我的关怀,并敬请尽速赐函示知。
  25. I hope to have the pleasure of your granting me an interview. 恳请惠予面谈为盼。
  26. I believe that you will consider this application favorably and I wish to assure you that I should make every effort to be worthy of the confidence you may place in me.
  若贵公司对我求职应征能予以考虑,本人可作出保证,将尽力为贵公司效劳,敬顷信赖。
英文求职信 篇6
  xi meng
  dec,10th 20xx
  dear miss lin,in searching for employment opportunities on the internet, i learned of a job vacancy in the sales representative of your company. i believe that my qualifications match the requirements you have listed for the position.
  i am very organized, i am a self-motivated worker, and enjoy working in ge, especially trough the past three intern experience in this pleasant workplace.with a sound educational background demonstrated and a keen desire to be part of a professional firm, i am submitting my resume and wish to apply for the position referred above. i hold the belief that i will make positive contribution to ge.
  you require i offer
  l fresh graduate with degree preferred bachelor in business with competitive
  in business academic performance
  l outstanding leadership skills with internship experience in different
  good record of extra-curriculum industries as well as association
  activities leader
  l excellent analytical skills and team succeed in bringing order out of chaos
  spirit and cooperate with team colleagues
  l excellent interpersonal skills, able coordinate wide range
  to communicate with different people cross-department associates with different background and opinion
  l quick learner, energetic, willing to familiarize analytical software in
  work under pressure and tough two weeks and complete presentation
  environment within right agenda as a newcomer
  l fluent oral and written english, cet-4 passed, micros windows 20xx
  skilled pc operator proficient user certificate
  thank you for your time and consideration and i anticipate the opportunity tomeet with you to further discuss my qualification and your needs.
  sincerely,xi meng
英文求职信 篇7
Dear Ms. Yang,
  I was referred to you by Mr. Zhang, a Partner with your Beijing office, who informed me that the Shanghai office of your company is actively seeking to hire quality individuals for your Auditor Program.
  I have more than two years of accounting experience, including interning as an Auditor last year with the Beijing office of CCCC. I will be receiving my MBA this May from Tsinghua University. I am confident that my combination of practical work experience and solid educational experience has prepared me for making an immediate contribution to your company. I understand the level of professionalism and communication required for long-term success in the field. My background and professional approach to business will provide your office with a highly productive Auditor upon completion of your development program.
  I will be in the Shanghai area the week of July 16. Please call me at 135xxxx2222 to arrange a convenient time when we may meet to further discuss my background in relation to your needs. I look forward to meeting you then.
  Sincerely,
  Li Dan
英文求职信 篇8
  April 13,20xx
  P。O。 Box 36
  BIIT University
  Beijing,China 100000
  Dear Sir/Madam:
  Are you searching for a telecommunications manager with expertise in project management and team leadership?
  I specialize in creating and implementing high-performance strategies that directly impact growth and profitability of large telecommunications companies。 In addition to my knowledge of business processes, I also offer proficiency in telecom software development and cutting-edge technologies。
  I am relocating to Shenzhen and would be interested in opportunities with your firm。 Currently, I serve as manager for BIT Company's Information Industry Division。 Briefly, some of my accomplishments include:
  Developed a tool to track and forecast price,quantity,and revenue, which enables client to monitor business performance
  Implemented a customized end-to-end testing process and SQL database
  My business acumen, technical expertise, and leadership capabilities have contributed to a number of successful projects。 The enclosed resume outlines my credentials and accomplishments in greater detail。 I would welcome an opportunity to meet with you for a personal interview。
  Sincerely,
  Gu Bin
【【热门】英文求职信模板集锦8篇】相关文章:
【热门】英文求职信模板集锦6篇11-24
【热门】英文求职信模板集锦八篇11-07
【热门】英文求职信模板汇编7篇11-15
【热门】英文求职信模板汇总8篇11-05
【热门】英文求职信模板集合六篇10-28
【热门】英文求职信02-23
英文求职信【热门】12-15
【热门】英文求职信模板汇编十篇02-14
【热门】英文求职信模板汇编七篇01-16
【热门】英文求职信模板锦集八篇01-12