【精选】英文求职信集锦十篇
  日子如同白驹过隙,不经意间,我们又将打开新的篇章,寻求新的工作机会,这时候需要提前写好求职信了哦。相信很多人都十分头疼怎么写一封精彩的求职信吧,以下是小编帮大家整理的英文求职信10篇,仅供参考,大家一起来看看吧。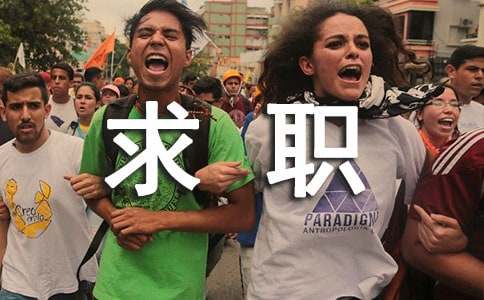 英文求职信 篇1
Dear Sir,
  I would like to ask you to consider my qualification for the position in sales that you advertised in last week's newspaper.
  I graduated from the College of business in June of 1986. Since that time I have been taking night courses at Polytechnics in Sales Techniques and Mass Media Advertising.
  I have worked as a vehicle salesman for the Ford Co. for the past three years. At present I am their chief salesman and account for over one half of the sales. Before my present employment, I worked for the Chains Department Store as a salesclerk in the electrical appliance section. We worked mainly on commission and I was able to earn a substantial amount although I was very young.
  I would like to make a change now because I feel that I can go no further in my present job, I feel that my ability and my training should enable me to advance into a better and more responsible position, and it appears that this will not be forthcoming at my present position.
  If you would like to know more about my ability, I can be available for an interview at any time convenient to you.
  Sincerely yours,
  翻译:
  敬启者:
  贵公司上周在XX报刊登广告,招聘推销员一职,我拟应聘,敬请给予考虑。
  我于一九八六年六月商学系毕业。此后,即在理工学院选读销售技术与大众媒介广告课程。
  过去三年,在威廉福特公司担任汽车推销员、目前担任该公司销售主任,已有一年半之久。担任此职前,曾在澄士百货公司推销电器,以赚取佣金。虽然我仍年青,但自感有能力赚取实际利润。
  自感目前工作发展不大,拟改变一下目前工作环境,故自信个人能力和所受训练,似应获得较佳之工作。就我目前工作,将来无多大发展前途。
  倘若阁下愿意接见本人以了解我的能力,我将随时候教。
英文求职信 篇2
  Dear Mr Ho
  Application for the position of Reporter
  I am very interested in the above position advertised in the JobsPower。com on January 4。 I have attached a copy of my resume for your consideration。
  As you will note in my resume, I have extensive experience in different fields of journalism。 My internship with the XYZ Newspaper as a junior reporter provided me the opportunity to sharpen my writing, practise researching and photography skills。 My duties included news reporting and editing a variety of articles, all demanding strict deadlines。
  During my first year in the Any University, I took up the position of Reporter for the departmental newsletter, where I became proficient in desktop publishing。
  As a recent graduate with a degree in Journalism, I aspire to start my career with a newspaper that has your reputation。 I look forward to further discussing my application with you。
  Yours sincerely
  Steven Cheung
  Steven Cheung
  Enc。
英文求职信 篇3
  WENDEL B. THOMAS
  145 Donovan Court
  Ridge Pike Apartments
  Mobile, AL 18337
  November 12, 1997
  Mr. Walter Chamberlaine
  Vice President
  Environment Affairs Department
  International Chemical Company
  500 Park Avenue
  New York, NY 17229
  Dear Mr. Chamberlaine:
  I am seeking a position where I can apply my experience as an environmental specialist. As an Environmental Project Manager in the Environmental Affairs Department of the Dow Chemical Company, I have gained experience in many areas of the environmental industry, especially hazardous substance and waste management as well as environmental legislation and compliance requirements.
  Specific areas of accomplishment include:
  - Company compliance with applicable local, state, and federal environmental regulations nationwide
  - Design and implementation of training programs to limit company risk and liability in the hazardous substance management field
  - Research and evaluation of cost-effective methods for hazardous substance reduction, recycling and conservation.
  I am interested in an industry position in environmental compliance, hazardous substance management, and/or industrial environmental training and education. I am interested in a company that has a strong interest in developing pro-active programs to limit liability and risk in environmental affairs.
  My resume is enclosed. Thank you for reviewing my credentials, and I look forward to hearing from you.
英文求职信 篇4
  Dear Mr. Chan
  Application for the Post of Management Trainee
  I am writing to apply for the post of Management Trainee, which was advertised on the Student Affairs Office notice board of the Hong Kong Polytechnic University on 8 December 20xx.
  My working experience at Lucky Star Garment Manufactory Limited improved my leadership skills, communication skills and ability to work in a team environment. I have fluent spoken and written English. I also have fluent spoken and written Mandarin, and can therefore work in mainland China.
  Currently I am studying a B.A. in Management at the Hong Kong Polytechnic
  University, graduating in 20xx. Subjects which I am studying that are relevant to the post of Management Trainee include Operations Management, Human Resources Management, Accounting, Marketing and Strategic Management.
  My final year project is entitled Knowledge Management Practices in HK. Carrying out this project has improved my communication skills, my leadership skills and my ability to lead and supervise subordinates effectively. I have also learned how to run a project from the planning stage to its completion.
  During my studies I have held the post of Executive in the Management Society. While leading and organising Management Society activities I have improved my ability to lead and supervise subordinates effectively, ability to work under pressure and ability to work in a team environment.
  Working for Wong And Lim Consulting appeals to me because it has a good reputation and it provides excellent training. Your organisation produces a
  high-quality service, and I can contribute to this with my leadership skills and my ability to work under pressure.
  I am available for interview at any time. I can be contacted most easily on the mobile phone number given above. I look forward to meeting you.
  Yours sincerely
  Wong Wai
英文求职信 篇5
Dear Sir/Madam,
  My name is Liu Ying and I will graduate from Xi'an University in the year of 20xx. My major is secretary in English department.
  It's my great pleasure to have this opportunity to improve our mutual understanding. During the three –year college study,I tried my best to learn all kinds of knowledge,and weigh the hard work of my teachers and myself; I have mastered English listening,speaking,writing and reading skills.
  Moreover, I have a good command of Business English and the basic theory, public relationship of secretary. Meanwhile, in order to enlarge my knowledge, I always read some newspapers and magazines about business and trade, and I used to do some representative of business in my spare time. At the same time, I learnt computer skills during my summer vacation,and now I'm familiar with Office 20xx. It is my three –year college life that makes me form my life attitude. Also my three-year college life that makes me rich in knowledge,and it's also my three-year college life that makes me form my life attitude. Honesty, Trust, Diligence is principle of how to be a man.
  As a college graduate,I believe "where there is a will, there is a way", and I will try my best to do a good job in my business. So I sincerely hope that I can make a position in your company so that I can serve for the company in the future.
  Yours faithfully,
  Liu Ying
英文求职信 篇6
Dear Sir,
  In respone to your advertisement in the JobsPower。com of January 15, I wish to apply for the position of (secretary, accountant, clerk, salesman, etc)。
  I am twenty—five years old and a graduate of — college。 My experience in this line of work includes six years as an assistant accountant with the ABC Company。 The reason for leaving my present employment is because they are closing their office。
  I am enclosing my resume together with my photo, and believe that they may be found satisfactory。 With respect to salary, I shall expect HK$5,000 a month。 I assure you that if appointed, I will do my best to give your satisfaction。
  Very truly yours
  april 6,20xx
  p。o。box 3
  xx university
  beijing,china 100000
英文求职信 篇7
  Dear Sir or Madam:
  I am very interested in working for your company. After speaking with you on 14th, January, I am very keen to apply for the position in your company. I appreciate your time and consideration in interviewing me.
  I am especially keen to work in the role because it matches exactly what I am looking for. I am excited about the prospect of working for your company. There are a lot of reasons why I hope to join the company. The first one is your exciting innovation in the software world, your care for employees and your outstanding services toward your customers. I want to be one member of such a dynamic company. I feel it will be great to work in this environment and I really long to be a part of your team. I have noticed that your company is a company with strict working rules and performance-oriented, but being humanistic.
  From the above information and the data on your company's website, I can conclude that your company is an innovative, customer-oriented, and a company in pursuit of excellence. I appreciate it very much and like to work here.
  As you will see from my attached resume, my educational qualifications and experience demonstrate a solid grounding which certainly prepare me for making contribution to your company. Having completed a Bachelor of Business English degree, I have a good grasp of English and I am able to show a number of key skills that you are looking for. We have internship period each semester. From the practice, especially the language practice this summer, I have learnt a lot. My capability for self-control, adaptability, translating and professional skills has been greatly improved.
  My study result was excellent. Though there are many criteria to judge a good student, I think that the result is important while in the university. The other aspects, including ethics, team spirits and experience are essential as well. I did well in these aspects. For instance, I ever organized some activities while in the Student Association, and which exercised my team spirit and organizational skills.
  As for me, I describe myself as a friendly, easy-going, sincere and optimistic person who enjoys working with a team. The biggest advantage that I have is I am responsible. I am a conscientious person who likes to do the best I can with my givenpotential to fulfill my promises. A major weakness is that I am inexperienced now that I am a new comer to the society. I have a lack inexperience, but I can make it up by my diligence. Besides, I am good at learning. I have been trying to find any possible chance to expose myself to various kinds of experience. And I think that is what I am going to do all my life. I believe I will get great improvement as long as I am open-minded to study and endeavor to dig my advantages. I am confident that I will adapt to the new environment in the shortest time and I could do an excellent job in the position. I am sure you will not be disappointed if you give me a chance.I am very interested in working for your company and I am looking forward tohearing from you once the final decisions are made. Please feel free to contact me at any time. I can be contacted by phone or e-mail as quoted above. As requested, I have attached my resume.
  Thank you again for your time and consideration.
  Yours faithfully,
英文求职信 篇8
Dear Mr Ho
  Application for the position of Social Work Assistant
  With reference to your advertisement in the JobsPower.com on January 4, I would like to offer my services to fill the above vacancy.
  As stated in my resume, I have gained a Bachelor's degree in Social Work from XYZ University, which involved in-depth research into young mothers' psychology. I have also worked closely with young women in a helping capacity, in which we provide a wide range of vital services to young mothers and expectant mothers, including a prenatal residential program.
  I believe my experience in social work and my enthusiasm for helping others qualifies me for the position. I look forward to hearing from you to discuss this job further.
  Yours sincerely
英文求职信 篇9
dear sir/madame,
  your advertisement for a network maintenance engineer in the april 10student daily interested me because the position that you de— scribed sounds exactly like the kind of job i am seeking。
  according to the advertisement,your position requires a good university degree,bachelor or above in computer science or equivalent field and proficient in windows nt 4。0and linux system。i feel that i am competent to meet the requirements。i will be graduating from xx university this year with a msc。my studies have included courses in computer control and management and i designed a control simulation system developed with microsoft visual and sql server。
  during my education,i have grasped the principles of my major subject area and gained practical skills。not only have i passed cet — 6,but more importantly i can communicate fluently in english。my ability to write and speak english is a good standard。
  i would welcome an opportunity to attend you for an interview。
  enclosed is my resume and if there is any additional information you require,please contact me。
  yours faithfully,
  wan long
英文求职信 篇10
distinguished leadership of your company:
  hello!
  first of all, thank you for taking the time to look at my .
  i am a vocational technical college zhaoqing XX session of the fresh graduates. i love this profession and to mold into a high energy and enthusiasm.
  in the three-year technical school life, i work hard hard, and strive upward, to study the foundation and professional knowledge, positive after school to broaden their knowledge, and actively participate in various sports activities in schools. as about to cross shcool, technical schools into the community of health, i am filled with enthusiasm and confidence to meet these.
  social needs of today's complex high-quality talent, so i always pay attention to their overall improvement, with a reasonable knowledge of the structure. nc in the mold and have a more profound theoretical basis, mechanical drawing, mechanical technology, with tolerance, mechanical manufacturing, machining, cad, pro / e and so on the basis of a certain extent.
  technical life of three years study and training, giving me only the initial of accumulated experience, is far from enough for the move towards community, but the so-called disabilities have been known to die for, i believe that the work of their full enthusiasm and the attitude of a serious learning can be to make up for lack of temporary. therefore, in the face of the past, i have no regrets, here is a wise choice; the face of the present, i try hard; the face of the future, i look forward to more challenges. to overcome the difficulties and seize every opportunity and believe they will perform a wonderful scene.
  hope that my letterresume, i make you a more comprehensive and in-depth understanding, i would like to with great enthusiasm and sense of responsibility into the development of your company building. your choice is my aspiration. give me a chance also a pleasant surprise you. look forward to your response.
  finally blessing cause the company's success - steady development!
  sincerely,
  salute
【英文求职信】相关文章:
英文求职信 写英文求职信02-14
英文求职信 求职信范文英文03-10
英文求职信英文求职信简单03-23
英文求职信 一封英文的求职信11-11
求职信英文11-02
英文求职信11-14
英文的求职信11-07
求职信英文06-13
经典英文求职信12-17
英文求职信06-08