【推荐】英文求职信集合八篇
  光阴迅速,一眨眼就过去了,我们找工作的时间越来越近,感觉我们很有必要写求职信了。那么优秀的求职信都是怎么写的呢?以下是小编精心整理的英文求职信8篇,希望能够帮助到大家。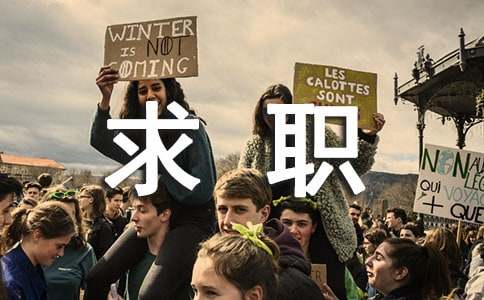 英文求职信 篇1
  Dear Mr. White:
  I wish to apply for the position of Co-op Civil Engineering Student as advertised in the Faculty of Engineering at the University of Manitoba in December 20xx. I am aware that your company ranks among the largest and oldest construction companies in North America and Kiewit projects are very diverse and exciting. I am very interested in this opportunity as I hope to pursue a career in the construction industry.
  I am presently eolled in third year Civil Engineering and my course work has included Structural Analysis and Design and Transportation Engineering. I am currently on the Dean's Honor List and have been awarded the Association of Professional Engineer of Manitoba Scholarship for the past two years. In addition, I have worked one summer as an Engineering Aid for Manitoba Highways and Transportation and another summer as an Instrument Person for Brown & Company Land Surveyors. In these jobs, I had the opportunity to supervise construction crews ads assist with job costing and scheduling. Other skills I would bring to this position are my strong work e
  thics, adaptability to new situations and strong leadership abilities. I am confident these skills combined with my university courses and my summer experiences give me the ideal background required for this Co-op position.
  I am looking forward to the opportunity to further discuss this position with you and how I can make a contribution to Peter Kiewit Sons Co. I can be reached at (204) 287-1313 or by e-mail….
  Thank you for your time and consideration.
  Sincerely,
  Enclosure
英文求职信 篇2
  Hello. The bank has been a good image in the social reputation, I am about to graduate, if there is a chance is willing to your company can effect a modest! My name is XXX, graduated from the China University of Mining and Technology, was studying financial management specialty. The following is my personal letter of introduction.
  I to your bank for some basic understanding. As a newcomer students finish their studies, I have the confidence to accept the social test and the challenge from its own. During my college study hard, strict demands on themselves, respect for teachers, and actively participate in various activities organized by the school. On weekdays, and teachers and students live together in peace together. In English, passed Band Four six examination. I know, the bank clerk is the need to have a strong sense of responsibility, practice. Therefore, in school period, I tried a different practice and work. I do Secretary, did the promotion, has made the family, worked as a waitress, different occupation has given me a different experience let me gradually from a silly little girl into an independent thinking, problem solving skill and teamwork spirit. In order to remain invincible in the work, do a better job.
  I hope to go to your bank to work, to learn the theory of combination of knowledge and practice, so that their life can have a qualitative leap. I believe that your bank is whole image, management mode, working atmosphere will be more attractive to me in my mind, is the pursuit of the ideals and goals.
  We enclosed a copy of my resume, hope to be able to notice will have the opportunity to meet.
  Sincerely yours
  Salute
  附:英文求职信中文翻译版
  您好!贵银行一直以良好形象在社会上享有美誉,我即将毕业,如果有机会的话很愿意能为贵公司效一份微薄之力!我叫XXX,毕业于中国矿业大学,学习的是财务管理专业。以下是我个人求职信的内容介绍。
  我对贵银行进行了一些基本的了解。作为一名将结束学业初入职场的学生,我有信心接受社会的考验和来自自身的挑战。我在校期间学习努力认真,严格要求自己,尊敬师长,积极参加学校组织的'各类活动。平日里,与老师同学和睦相处。在英语方面,通过了四六级的考试。我深知,银行职员是需要有强烈的责任感的,实践出真知。因此,在学校期间,我尝试了不同的实习与工作。我做过店员,做过促销,做过家教,做过服务员等,不同的职业给予我不同的经历让我渐渐从一个懵懂的小女孩转变成为了一个具有独立思考、解决问题的能力和团结协作精神。以求在工作中立于不败之地,更好地做好工作。
  我很希望能到贵银行去工作,使自己所学的理论知识与实践相结合,让自己的人生能有一个质的飞跃。我相信贵银行的整体形象,管理方式,工作氛围会更加吸引我,是我心目中所追求的理想目标。
  随函附寄简历表一份,望能通知能否有机会见面。
  此致
  敬礼
英文求职信 篇3
  Dear HR Manager,
  I would like to apply for the Global Management Trainee Program. As a third-year-postgraduate student major in Management Science and Engineering, I have some basic knowledge on management science .
  I have a friend who is one of the interns of your last Summer internship Program. She told me many things about her experiences in your company.And that is why I am really fond of that kind of life: to corporate with excellent workmates, to solve problems in a challenging circumstance and to enjoy thedelightfulness of accomplishing tough tasks. I will really appreciate your kindness if you offer me such an opportunity to join the big family of XXX.
  You can contact me any time at your convenience, looking forward to your reply and thank you for your consideration.
  Best Regards!
  亲爱的人力资源经理,
  我想申请全球管理培训计划。作为管理科学与工程专业的三分之一年研究生,我对管理学有一定的基础知识。
  我有一个朋友是你的最后一个暑期实习计划的实习生之一。她告诉我很多关于她在贵公司的经历,这就是为什么我很喜欢这样的生活:与公司有关的事情。
  优秀的`同事,解决一个具有挑战性的环境问题和享受的thedelightfulness
  完成艰巨的任务。如果你能给我一个加入这个大家庭的机会,我将非常感激你的好意。
  您可以随时联系我在您的方便,期待您的答复,并感谢您的考虑。
  诚挚的问候!
英文求职信 篇4
  Learning that your school in an orderly, well-managed in the community enjoy a high reputation. i am filled with a boundless enthusiasm for education of youth, eager to be able to work in such an environment, their own talent. allow me to own to tell us about you.
  xx i xx session of pre-university students in school during the hard hard work, not only in the outstanding achievements of the professionals, but also other psychology, english and other areas to expand their knowledge. four years, in the repair of more than 30 courses in the door, almost more than two-thirds of gifted, learning the psychology of all professional courses, the psychology has reached the professional level. in addition, i also trained hard under the basic skills classes, have stronger language skills, organization and management of scientific research capacity and ability to use modern teaching methods for teaching and learning. normal practice in changchun, the fully reflects the higher overall quality of their own, the practice of recognized units.
  I am solid self-confidence in their own professional knowledge, rich in psychological knowledge, organization and management of high capacity and teaching ability, competence and good will certainly be able to complete your work to me, please your school gave me a chance.
  Sincerely,
  salute
  获悉贵校治学有序,管理在社会上享有很高的声誉。我充满了青少年的教育一个无限的热情,渴望能够在这样的环境中工作,让我自己来告诉我们关于你的。
  我是XX学校XX届大学预科的学生努力工作期间,不仅在专业人士的卓越成就,而且其他的心理学,英语和其他领域的扩大自己的知识。四年,在30多门课程的修复,几乎三分之二以上的天才,学习专业的所有课程的'心理学,心理学已经达到了专业水平。另外,我也努力训练基本技能等级下,有较强的语言表达能力,科研能力的组织和管理,运用现代化教学手段进行教学和学习能力。在长春的常规做法,充分体现自己的整体素质较高,认可单位的实践。
  我在自己的专业知识扎实的自信,心理知识丰富,高能力和教学能力的组织管理能力和良好的,一定能完成你的工作给我,请你的学校给我一个机会。
  此致
  敬礼
英文求职信 篇5
Dear Sir/Madam:
  Please consider me for your sales management program。I'm one of selling ideas,concepts and programs,and of motivating myself and others to realize our potential.
  Attitudes predict behavior---or so goes the saying in sales。If this holds true,I'm sure to be as successful in sales management as I'm in my college endeavors.My unceasing optimism ,self-determination and ability to set goals have allowed me to achieve academic and personal objectives.
  Because of my "can do"attitude,sales will provide the challenge and opportunity to continue my successful history of setting and achieving goals.Please allow me the opportunity to elaborate on how my background predicts sales success.I guarantee you'll be providing your corporation with an outstanding sales management.Thank you for your attention.
  Sincerely,
  Tomas
英文求职信 篇6
  秘笈1写好开头
  首先应该表明你是在何家媒体看到应聘广告以及所要应聘职位的名称,如:(1)in answer to your advertisement in(媒体名称,括号里只要按照实际情况填写,下同)
  for(职位名称),i wish to tender my services.(2)with reference to your advertisement in(媒体名称)for(职位名称),i respectfully offer myself for the post.
  秘笈2自我介绍
  通常在这段里介绍你的工作经验,特别需要注意的是,和所应聘工作无关的经历就不要赘述了,如:(1)i have been serving for over(数字)years in(以前供职单位).(2)i have had(数字)years'experience with(以前供职单位)as a(以前职务).
  秘笈3 说明原因
  这里包含两个方面的原因,一是离开现职的原因,二是申请新职位的原因,如:(1)my reason for leaving my present employer is
  that i wish to get into the(申请职位的性质,如:advertising)business.(2)i left the office on account of the discontinuance of the business.
  秘笈4 证明能力
  这部分非重重要,因为这体现你究竟能为公司做些什么,直接关系到求职的成功率,但是也要注意一定要用最少的文字表达最多的意思。还是那句话,和所应聘职位无关的能力(包括证书、资格等),也应该坚决予以剔除,如:(1)i have received a special english education(你的专业),and have a fair command of japanese(你的'副业).in addition,i know a little french.(2)during my education,i have grasped the principals of my major and skills of practice. not only have i passed tem-8(你所通过的水平测试或其它职业技能考核),but more important i can communicate with others freely in english(你个人的能力,尤其是强项).my ability to write and speak english is out of question.
  秘笈5关于薪水
  这是个比较敏感的问题,如果一定要在信中提及的话,也是可以应付的,如:(1)i am willing to serve on trial(试用)for some months at a low salary.(2)i should require a salary of2,000rmb a month to begin with.
  秘笈6当心结尾
  成功的求职信决不是虎头蛇尾的,往往会在此提及关于希望得到面试的事情。因此,结尾一样要引起重视,如:(1)i should be glad to have a personal interview and can furnish references if desired.(2)i should appreciate the privilege of an interviews.i may be reached by letter at the address given below(如这样使用的话,就要在后面附上你的联系地址),or by telephone at 88888888(你的电话号码).
  秘笈7注意附件
  这个部分视具体情况而定,如果有详细的简历,或者是用人单位需要的材料,附在求职信中时,需要注明,如:(1)enclosed please find a resume,a photo and an autobiography.(2)a copy of my transcript is enclosed.
  另外还有一些内容虽然不属于求职信的一部分,但是也不能忽视,如求职信的用纸,一般采用a4幅面的纸张
  ,正文用打印机打印出来,信末必须亲笔签名。打印字体不宜过大,这样会增加篇幅,也不宜太小,给别人增添麻烦。字体不要采用花体,用黑体、宋体、仿宋就可以了,显得正式而尊重。如没有特殊情况,尽量少用彩色。总之简洁大方就可以了,不要弄得过于花哨。
  最后,将求职信装入信封,就可以寄递了。有关写求职信的其它技巧,在你求职的过程中,一定也有心得,所以总而言之,祝你好运了!
英文求职信 篇7
  ville, date
  madame,
  votre entreprise travaillant dans divers secteurs de la recherche et en particulier sur des techniques de télécommunications, je suis vivement attirée par un stage dans votre entreprise.
  je suis actuellement en seconde année d'école d'ingénieur à l'institut national des télécommunications où je vais me spécialiser dans les systèmes et techniques micro-ondes et optiques. ainsi, je recherche un stage de 5 mois de septembre XX à janvier XX dans ce domaine afin de développer et mettre en pratique mes diverses connaissances techniques et théoriques. de plus, ayant une expérience de trois mois dans une unité de recherche ainsi qu'une formation initiale en physique fondamentale, je suis particulièrement motivée pour poursuivre dans une activité orientée recherche (et développement).
  dans l'attente d'un prochain contact, je vous prie d'agréer, madame, l'expression de mes sincères salutations.
  signature
英文求职信 篇8
  dear leaders:
  hello!
  when you open the resume, you have to, i opened the door to
  today, i recruited the office of the secretary of the posts, i think i have the ability to do the job. i understand that the at work in the discipline at the same time, i will establish the overall situation awareness. the ancients said: good game who seek power, poor sub-seeking game are. as the interests of the whole office and i will, under the unified action in the overall situation. from a strategic and overall perspective, from the perspective of the leadership to be seen to want to do and procedure for the leadership of a good staff, good assistants. focus on the overall situation, identify their location, identify the direction of focus and effort. determined to do so is not conducive to the overall situation is not that a matter is not conducive to the overall situation does not hold. establishment of sense of dedication, to establish a blind eye to service, office services as a basic function as a full awareness and understanding of the noble service, and to establish the role of conscious awareness of services. buried bow seriously do a good job in contrast, the work of foil. as soon as possible to i love, so i try, i try, i succeed.
【英文求职信】相关文章:
英文求职信英文求职信简单03-23
英文求职信 求职信范文英文03-10
英文求职信 写英文求职信02-14
英文求职信 一封英文的求职信11-11
英文的求职信11-07
经典英文求职信12-17
英文求职信11-14
英文求职信06-12
英文求职信06-08
求职信英文11-02