【实用】英文求职信汇总九篇
  光阴如水,眼见着,找工作的时间马上到来,这时候需要开始写求职信了哦。一定要好好重视求职信喔!下面是小编为大家整理的英文求职信9篇,仅供参考,大家一起来看看吧。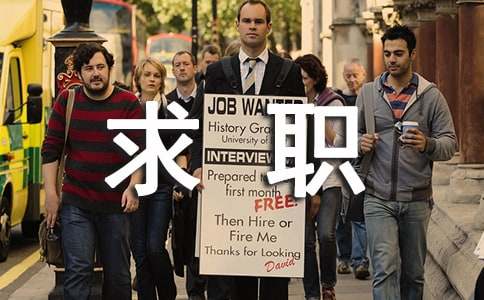 英文求职信 篇1
  一、写信动机
  通常求职信是针对报纸上招聘广告而写的。若此,信中须提到何月何日的报纸,有时工作机会是从朋友或介绍所听来的,有时写信人不知某机构、公司有工作机会,毛遂自荐。不论哪一种,求职信上一定要说明写信的缘由和目的。
  因此首先应该表明你是在何家媒体看到应聘广告以及所要应聘的职位。参考例句:
  1.In reply to your advertisement in todays newspaper,I respectfully offer my services for the situation.拜读今日XX报上贵公司的广告,本人特此备函应征该职位。
  2.Replying to your advertisement into- days issue of the(newspaper),I wish to apply for the position in your esteemed firm.拜读贵公司在今日(报纸)上广告,特此备函应征贵公司该职位。
  3.With reference to your advertisement in(newspaper)of May 2for a clerk,I offer myself for the post.从五月二日XX报上广告栏得知贵公司招聘一位职员,我愿应招。
  4.I wish to apply for the position advertised in the enclosed clipping from the(newspaper)of November 12.谨随函附上十一月十二日XX报贵公司招聘广告,我愿应招此职位。
  5.In answer to your advertisement into- days newspaper for a secretary,I wish to tender my services.阁下在今日XX报上刊登招聘秘书广告,本人获悉,特此应招。
  6.Learning from XX that you are looking for a sales manager,I should like to apply for the position.从XX处得悉,贵公司正在招聘一名业务经理,我愿应招此职。
  7.Your advertisement for a telephone operator in the newspaper of March 8has interested me,I feel I can fill that position.贵公司三月八日在XX报上刊登招聘电话接线员广告,本人拜读后极感兴趣,相信能担任此职。
  二、自我介绍
  写信人应述明自己的年龄或出生年月、教育背景,尤其与应征职位有关的训练或教育科目、工作经验或特殊技能。如无实际经验,略述在学类似经验亦可。参考例句:
  1.For the past three years,I have been in the office of the XX Trading Co., where I have been an accountant.本人曾经在XX贸易公司服务三年,担任会计工作。
  2.I am twenty years of age,and have been employed for the last two years by the XX Co.,in the general clerical work of the office.我今年20岁,曾在XX公司服务两年,担任一般文员工作。
  3.I am twenty years of age,and am anxious to settle down to office work.本人20岁,希望能找到一个公司,以便安定下来。
  4.Since my graduation from the school two years ago, I have been employed in XX Hotel as a cashier.两年前离校后,在XX酒店担任出纳员。
  三、本人能力
  这部分非常重要,因为这体现你究竟能为公司做什么,直接关系到求职的成功率。但是也要注意一定要用最少的文字表达最多的意思。参考例句:
  1.I am able to take dictation in English and translate it rapidly into Chinese.我会英文的口授笔记,同时能立即将其 翻译 成中文。
  2.I have received an English education, and have a slight knowledge of Spanish.I took a Spanish course in college.本人接受英文教育,同时略通西班牙文。大学时,我修了西班牙文。
  3.I have been at the City Commercial College,where I have acquired a knowledge of English,mathematics and elementary business practice.本人曾在城市商专学英文、数学以及初级商业实务。
  4.I have just left school,but have a good knowledge of English.本人虽刚离开校门,但英文很好。
  5.At school I won a scholarship and the first prize in a speech contest.求学中,我曾获奖学金及演讲比赛一等奖。
  6.I am a graduate of Hong Kong University,and have in addition an M.A.degree from UCLA.本人毕业于香港大学,并在加州大学获得文学硕士学位。
  7.Since leaving school,I have attended Typewriting and Shorthand classes,and have now attained a speed of fifty and ninety words respectively.离开学校后,我参加打字与速记班,而今已达到打字50字,速记90字的速度。
  四、结尾
  希望并请求未来的雇主允以面谈的机会,因此信中要表明可以面谈的时间。成功的求职信决不是虎头蛇尾的,结尾一定要引起重视。参考例句:
  1.I should be glad to have a personal in- terview and can furnish references if desired.如获 面试 ,则感幸甚。如需保证人,本人也可提出。
  2.I request an interview,and assure you that if appointed,I will do my best to give you satisfaction.恳请惠予 面试 之荣。如蒙录用,本人必竭尽所能,为贵公司服务,以符厚望。
  3.If you desire an interview,I shall be most happy to call in person,on any day and at any time you may appoint.如贵公司有意 面试 ,本人一定遵照所指定的时日,前往拜访。
  4.Should you think favorably of my application,I would like to have an interview.如对本人之应征优先考虑,恳请惠予面试之机会。
  5.I hope that you will be kind enough to consider my application favorably.恳请惠予考虑本人之申请为盼。
  6.Should this application meet with your favorable consideration,I will do my utmost to justify the confidence you may repose in me.对此申请,贵公司如惠予考虑,本人将尽最大的忠诚与努力,为贵公司效劳。
  7.Should you entertain my application favorably,I would spare no trouble to acquit my- self to your satisfaction.假如应征获得青睐而进入贵公司服务,本人必以排除万难之决心,为贵公司工作,以符厚望。
  8.I wish to assure you that,if successful,I would endeavor to give you every satisfaction.如蒙不弃,惠予录用,本人将尽力服务,使诸事满意。
英文求职信 篇2
  March.1st, 20xx
  Mr.Chen Zhonghuan English Constitution 97 Zhongshan Street Ningbo, Zhejiang Province China
  Dear Mr.Chen, I am writing to apply for the Teacher position advertised in the local Daily Newspaper dated September 1st, 20xx. The position of Teacher offered is very interesting, and I believe that my part-time experience and education will make me a very competitive candidate. At the present time, I am teaching some preschool children as my part-time job, which enables me to improve my speaking and English writing skill, and taking care of them makes me more nurturing and patient. Also, I have successful academic records for my professional courses. At school, I won a scholarship, merit student and the first prize in the English speech contest. I have obtained the certification of Advanced Interpretation, CET-6 and National Computer Rank Examination Grade One. Please read my resume for additional information on my experience. It can be reached anytime via my cell phone, 15726812735. Thank you for your time and consideration. I will appreciate it if you are kind to grant me a job interview at your earliest convenience.
  Yours sincerely, Yuan Chongcong
  Encl: resume and references
英文求职信 篇3
Dear leaders:
  Hello!
  Sichuan University, I am a mechanical XXXX graduates XX. Thank you for your busy schedule to take some time to read this, I recommended materials, provided me with a chance of success.
  University during the period, in line with the attitude of rigorous study, I focus on learning the actual abilities, professional knowledge and practice, and actively participate in various social activities will be used to practice I have learned to continuously improve their work ability to carry out various tasks for the future and lay a solid foundation. In English, I passed the nationalexamination three English, have good listening, eaking, writing and translation capabilities. In the computer, I learn a wide range of computer hardware and software knowledge, can skilled use of pro e, CAD software, and through a national computer-level examination, at the same time have some knowledge about the Internet, can effectively use the Internet resources.
  With self-confidence, I recommend myself to you, if your company had the honor to become a member of, I would like to start from a young age, starting from now on, open-minded dedication, hard work, continuous learning in practice, give full play to their initiative, creativity, hard Tim was a development of the company's luster.
  Finally, once again Thank you for reading this letter and look forward to your reply as soon as possible. Your organization would like to proerity!
英文求职信 篇4
Cover letter
  Dear Human Resources Manager
  Hello!
  I am honored to be your busy schedule to read my cover letter, thank you
  My name is Cao Fei, a Nanjing University of Posts and Telecommunications, Computer Science graduating undergraduates and technical expertise, will get a BS in Computer Science. Four years of college, laid a solid theoretical basis, good organizational skills, teamwork spirit, pragmatic style of work.
  As a college student, I am very well aware how fierce competition of contemporary talent, a competitive talent requires not only a solid and a wealth of expertise, the knowledge and the overall quality to be consolidated and strengthened. Often participate in various sports activities, social practice, practical experience is outstanding, with good team spirit and human interpersonal communication and coordination skills. Holidays and summer vacation to do some promotion and market research; in order to constantly improve themselves, to a complex talent of a new century, to meet the challenges of society.
  Proficient in C and C + +, JAVA. Familiar with Linux, Windows and other operating systems. Familiar with the Office, WPS Office automation software. Self-an HTML, Frontpage, Dreamweaver, Fireworks, Flash, etc. web production software. Proficiency in commonly used software can use. Computer II, CET 6 national certificate.
  Received on the occasion of the pen, solemnly raised a small request: Whether or not you choose me, Dear leaders, we hope you will accept my sincere thanks!
  Wish your organization business was flourishing!
  Cover letter
  Dear Human Resources Manager
亲爱的人力资源经理
  你好!
  我很荣幸能在百忙之中阅读我的求职信,谢谢
  我的名字是曹飞,南京邮电大学,计算机科学专业的本科生和专业技术人员,将获得计算机科学的'学士学位。大学四年,扎实的理论基础,良好的组织能力,团队合作精神,务实的工作作风。
  作为一名大学生,我很清楚当代人才的竞争是多么激烈,一个有竞争力的人才不仅需要扎实的专业知识和丰富的知识,还需要巩固和加强整体素质。经常参加各种体育活动,社会实践,实践经验突出,具有良好的团队精神和人际沟通协调能力。假期和暑假做一些促销和市场调研;为了不断地提高自己,以一个新的世纪的复合型人才,迎接社会的挑战。
  精通C和c++,JAVA。熟悉Linux、Windows和其他操作系统。熟悉办公室,WPS办公自动化软件。自HTML、Frontpage、Dreamweaver、Fireworks、Flash等web生产软件。熟练使用常用软件。计算机II,CET 6国家证书。
  收到钢笔的时候,郑重地提出了一个小小的请求:你是否选择我,亲爱的领导,我们希望你会接受我的真诚感谢!
  祝你的公司生意兴隆!
  求职信
  亲爱的人力资源经理
英文求职信 篇5
  Dear Mr Ho
  Application for the position of Chief Financial Officer
  My interest in this position advertised in yesterday's JobsPower.com has prompted me to send my resume for your review.
  During my past nine years with XYZ Company as a Financial Manager, the business has grown from approximately $10 million to nearly 180 million. My responsibilities include all aspects of the financial and treasury functions, as well as distribution and domestic sourcing. Also, I have been held responsible for the financial management of associated commercial operations in multilocation and international environment. In addition to holding an M.B.A. in Finance and Bachelor of Business Administration in Accountancy, I am also a Certified Public Accountant.
  I believe my professional experience would make me a valuable asset to your company, and I appreciate the opportunity to meet you.
  Thank you very much for your consideration.
  Yours sincerely
  Steven Cheung
  Steven Cheung
  Enc.
英文求职信 篇6
  April 13,20xx
  P。O。 Box 36
  BIIT University
  Beijing,China 100000
  Dear Sir/Madam:
  Are you searching for a telecommunications manager with expertise in project management and team leadership?
  I specialize in creating and implementing high-performance strategies that directly impact growth and profitability of large telecommunications companies。 In addition to my knowledge of business processes, I also offer proficiency in telecom software development and cutting-edge technologies。
  I am relocating to Shenzhen and would be interested in opportunities with your firm。 Currently, I serve as manager for BIT Company's Information Industry Division。 Briefly, some of my accomplishments include:
  Developed a tool to track and forecast price,quantity,and revenue, which enables client to monitor business performance
  Implemented a customized end-to-end testing process and SQL database
  My business acumen, technical expertise, and leadership capabilities have contributed to a number of successful projects。 The enclosed resume outlines my credentials and accomplishments in greater detail。 I would welcome an opportunity to meet with you for a personal interview。
  Sincerely,
  Gu Bin
英文求职信 篇7
Reect leadership:
  Hello!Thank you for taking the time to check my application letter, hope I can for yourpanys brilliant contribute!
  I was a graduating student, from ×××, rural life created me honest, honest, good personality, cultivate the I am not afraid of difficulties and frustrations, indomitable struggle irit. In the university lapse, through aprehensive, the system of learning, I not only to understand and master the secretary professional this field of knowledge, but also have a certain amount of actual operation ability and technology. For Office Office software, the conventional network technology can simple application. And participate in the intermediate secretary qualification training, human resources teacher training. In the learning professional knowledge, but also attaches great importance to cultivate your own practical capability, use 2xx summers to x x x practice, work dependably, serious, and get the unit leadership the high praise.
  Looking for a master knowledge and expertise in a certain work ability and organizational capacity subordinates, is your wish. To a fully professional expertise of their own work units, and can be your concern is my hope; Capable assistant, to help you work; Suitable work units, help me to dilay their talent. Maybe we will be amon goal to stand together, and that is: will the expensive unit the brilliant history written guichanli more fun! Wish for the expensive unit work, and sacrifice their own youth and talent. Look forward and thank you for your choice!
  As a junior graduate student, although work experience, but Ill learn, positive work, dedicated to conscientiousnesletes the labor of duty. Sincere hope to get your unit joint about or to give me an interview chance, so as to further examines my ability.
  Yours sincerely.
英文求职信 篇8
  1. If you feel that I am suited for the job that you have in mind,please inform me of the time convenient for an interview. I hope to hear from you in the near future.
  如阁下认为我适合该项工作条件,请尽快惠函赐知 面试 。
  2. I believe they may be found satisfactory. Concerning my character
  附上我的 简历 表和相片,希望能令你满意.
  3. I shall be able to call for an interview at your convenience and shall be able to supply any necessary or examples of my previous work.
  只要阁下时间方便,我随时都可晋见,并随时提供我过去工作情况的所有资料。
  4. If there is further information that you wish in the meantime,please let me know. I can always be reached at the address given at the beginning of this letter.
  若需有关本人的更详细资料,请按本函上方所载地址惠函示知。
  5. You will find enclosed a testimonial from the President of the University who has kindly offered to provide you with any further details you may require.
  关于阁下对我个人所需之详细材料,可从所附的邮电大学校长推荐函获悉。
  6.I am happy to refer you upon your request people who can tell you of my work and my character.
  我乐于奉告阁下,如阁下要求提供查询人,以便了解我的工作情况和性格,我可以满足阁下要求。
  7. If you would like to know more about my ability, I can be available for an interview at any time convenient to you.
  倘若阁下愿意接见本人以了解我的能力,我将随时侯教。
  8. Should you entertain my application favorably, I would spare to trouble acquit myself to your satisfaction.
  假如本人之应征能歌德青睐而进入贵公司服务,本人必以排除万难之决心,为贵公司工作,以符厚望。
  9. I hope that you will give me an interview at some time convenient to you.
  敬希阁下抽空惠予接见。
  10. If you desire an interview, I shall be most happy to call in person, on any day and at any time you may appoint.
  如贵公司有意 面试 ,本人一定遵照所指定的时日,前往拜访。
英文求职信 篇9
  dear leaders:
  hello!
  you and i may have not met, but i want to say - your choice is correct.
  everyone has a lot of opportunities will often be faced with choices and options, as people travel白驹过隙, ebb tide. faced with challenges in life, my credo is: self-confidence, self-improvement, always!
  university life is only a small section of the post, knowledge of the ocean of knowledge and desire to some extent, we created our ability and confidence.
  as students, i can do for my major universities have a better memory for four years and am honored.
  individuals in the turning of a new page, i have confidence in their own hands and to work to create a better tomorrow.
  for whom did not remain in history, and history of hundreds of thousands of records through the story, i would like all yearn for a better and positive people will for sure history.
  you might think, is what i sought, or the sentence, the number of风流人物and see jinzhao.
  xxx would like to was
【【实用】英文求职信汇总九篇】相关文章:
【实用】英文求职信模板汇总五篇11-12
【实用】英文求职信范文汇总六篇01-29
【实用】英文求职信范文汇总九篇01-10
实用的英文求职信模板汇总5篇12-24
实用的英文求职信范文汇总九篇03-06
实用的英文求职信模板汇总七篇03-05
实用的英文求职信范文汇总5篇03-04
实用的英文求职信范文汇总五篇03-03
实用的英文求职信范文汇总六篇03-01
实用的英文求职信范文汇总6篇01-31