有关英文求职信四篇
  光阴如水,我们又将打开新的篇章,寻求新的`工作机会,此时此刻需要开始写求职信了哦。但是怎么写才更能吸引眼球呢?以下是小编帮大家整理的英文求职信4篇,供大家参考借鉴,希望可以帮助到有需要的朋友。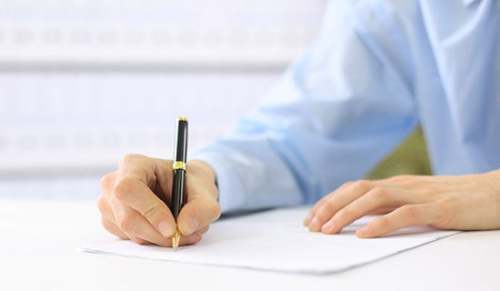 英文求职信 篇1
  Dear Sir/Madam:
  i am writing to inquire about any vacancy for a nurse in your hospital.I have been working in a Grade two Class A hospital as a nurse since i graduated from college ten years ago, meanwhile, i am now also taking my further education in Zhongshan University. by considering about my personnel development in future, i am looking forward to working in a higher grade hospital where i can learn and experience more than where now i do.
  In a view of so many top grade hospitals , you distinguished hospital is considered as my best choice and preferred place i would like to move to. Please kindly consider me as a candidate if there is any. Again thanks for drawing your attention to my application letter.
  Best Regards!
英文求职信 篇2
Dear Sir/Madam:
  Thank you very much for skimming my letter in your busy time. And I am very appreciate than your esteemed company would give me an opportunity. First please allow me to introduce myself.
  My English name is Cathy. I am the graduate student in Foreign College of Jingsu University of Science and Technology. I learn that your company is recruiting now. I am confident that four years of university study and the social practice can help me to apply for the position in your company. I have had a solid theoretical foundation because of the four years of English learning. The annual internship experience make me from theory to practice, although I have no formal work experience. However I am sure that I have a certain degree of understanding of the foreign trade posts and the translation work. And I believe that I have a strong learning ability, and Ican completely adapt to the new work in a short time.
  Under the teacher's strict teaching and my personal efforts, I have formed a solid foundation of professional knowledge, mastered the business English knowledge. At the the spare time I also actively read the professional knowledge of the relevant newspapers and magazines, understing the new economic situation, and initially have a good command of English basic communication and translation ability. In addition, I also actively participate in community activities and volunteer service activities, take part in the English speech contest, translation contest, English tongue twisters and English about the game, also involve in the strawberry Music Festival, better Xijin ferry and other large activities of the volunteer activities. These practice allow me to chece my knowledge, and also make me to have the strong ability of analysis and solving problems, and make me more confident and mature.
  Self-confidence and perseverance is my principle,and calm and optimism is the attitude of my way. I have the confidence and hope to get the opportunity to work in your company.
  Attach a brief resume. Thank you again for your concern for me. Look foraward to your reply.
  Sincerely,
英文求职信 篇3
Distinguished leadership,
  hello!
  I'm XXX airline vocational and technical college of the xx th customs declaration and international freight professional students.
  I learned of your company from the recruiting a trade documents member, take the liberty of writing to apply for. This is I apply for the position of an important letter.
  During college, I based on the spirit of pragmatic study, won a national and the college scholarship, passed the provincial vb secondary test, and are actively prepare national computer level 2 test (c), as well as the university English four levels of tests.
  The 21st century calls for compound teachers, only by integrating theory with practice, is the only source of creating success. Four years of university is four years I get into society. At the same time of study, to complete various tasks, actively carry out activities, played a very good exemplary role and the function of the backbone of the transmission. Work on the calibrated boldness and heroic. Summer social practice experience. Although I am a normal, but I don't normal some scholar breath, I has a very clear understanding to oneself, I feel is not suitable for work on teaching jobs for a lifetime, I should be taking the advantage of young, dare to play who dares attitude, fierce began to develop his own way in the future, in improving their life on the road!
  After four years of study, I systematically mastered the computer hardware and software, computer network, computer application knowledge, strong hands-on ability. Widely read, management, law, economy and literature books, thus to greatly expand own aspect of knowledge. Put this to use, and through the study of university I can be engaged in mathematics education and related professional work, also to be able to do the related management work. And, of course, the university education guideline is quality education, as long as your needs, I determined to obey the arrangement of your university, because I believe that your school environment of choose and employ persons. More than a decade cold window study hard, and now I have pride and confidence. Career success requires knowledge, perseverance, sweat, the perfect combination of opportunity. Similarly, a unit of honor need to carry her carrier - man of selfless dedication. I ask you give me a chance, let me have the honor to become a member of you, I will be one hundred times as much enthusiasm and diligent steadfast work in return for you in him.
  Is my struggle for power, "" scaling new heights" is my attitude towards life. Not easy life, what they have learned to do a career of their own, I would like to with you together casting school career building! If appointed, I must diligently work, a career-best. Keen to your reply.
  Zhu GUI company performance day steamed up!
  advance
  salute
英文求职信 篇4
  Dear Sir,
  In reply to your advertisement in Beijing Youth Daily of December 25, I respectfully offer my services for the situation.
  I am thirty-two years old and a graduate of Beijing Foreign Studies University, My experience in this line of work includes five years as a salesman with the NCC Company. The reason for leaving my present employment is because they're closing their office.
  I am enclosing my resume together with my photo, and I believe that they may be found satisfactory. As regards salary, I would be glad to start with HK$ 5,000 per month plus commission.
  If you would like to know more about my ability, I can be available for an interview at any time convenient to you.
【有关英文求职信四篇】相关文章:
有关英文求职信合集十篇12-15
有关英文求职信模板合集7篇12-05
有关英文求职信模板集锦6篇11-29
有关英文求职信模板合集六篇11-25
有关英文求职信模板汇编5篇11-23
有关英文求职信模板集锦10篇11-21
有关英文求职信模板集合五篇11-14
有关英文求职信集锦十篇11-07
有关英文求职信模板合集九篇12-20
有关英文求职信范文汇总六篇12-13