个人简历英文简历模板
  篇一:2017翻译英文简历模板
  yjbys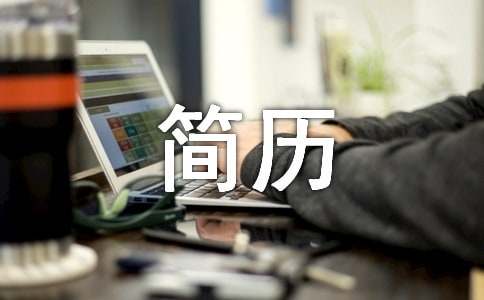 Female, 21,
  Education: junior college
  Length of work: students
  Expected salary: 5,000 to 8,000 yuan
  Working location: guangzhou - baiyun
  Objective: English translation
  Strong ability to learn and good integrity, integrity and responsibility
  Work experience
  (working nine months, doing one job)
  Food and information technology co., LTD
  Working hours: October 2016 to July 2017 [9 months]
  Job title: English customer service
  Work content: responsible for answering incoming calls from foreign guests, listening and recording their needs
  Education experience
  In December 2017, he will graduate from guangdong agricultural and business school
  self-description
  Supposed the university English four levels, have many part-time experience, is a former English customer service, now still in the process of gradually enrich himself, looking forward to your company give me a chance to show themselves, maybe I don't have an excellent certificate, but I have a hot heart, ready to make dedication to the company, once become your company's staff, in office, will be best, to do a good job of every boss, don't complain, don't be discouraged.
  篇二:2017翻译英文简历模板
  yjbys
  A 29-year-old cantonese woman
  Education: junior college
  Working years: 5-8 years
  Expected salary: 3000-5000 yuan
  Working location: guangzhou - unlimited
  Objective: international trade commissioner/manager |
  The ability of communication is strong and the integrity of honesty is strong and conscientious
  Work experience
  (working five years, 10 months, doing a job)
  Luksha clothing co., LTD
  Working hours: July 2010 to May 2016 [10 months]
  Position name: foreign trade assistant
  Job content: 1. The reception of foreign guests, be familiar with the inquiry, bargaining in order to determine the whole process, the size of the real-time requirements for guests, color and fabric and so on various details confirmation.
  Coordinate the factory and material suppliers to ensure the quality and delivery of the goods according to the order status.
  In order to understand the ways, customs and beliefs of customers in different countries. To meet the needs of the guests.
  Assist the guest to inspect the goods and make the packing list to check the quantity shipment.
  By email, WeChat and WHATSAPP, etc., to make a return visit to the guest, learn about the sales situation and the need for improvement. In addition, we recommend new styles and quotations to the guests to promote the New Deal.
  The list is a big, complicated, all-encompassing job. Communication skills are especially important. It's good to know that many guests like to keep on finding me, just because they value character and attitude. Because it involves every part of the company, from sales, production, materials, accounting, shipping and after sales.
  Education experience
  In January 2010, I graduated from guangdong ocean university
  self-description
  Common touch! Work warm, calm, patient!
  I hope to be engaged in foreign trade, even if I am not familiar with the industry, I can learn, understand and find my own place.
【个人简历英文简历模板】相关文章:
IT人员个人简历英文简历02-27
毕业英文简历模板02-03
外贸英文简历模板02-09
护士英文简历模板02-08
财务英文简历模板02-08
会计英文简历模板02-07
出国英文简历模板02-07
英文简历的模板09-14
应届英文简历模板09-13