英文简历的经典模板
  一份标准的简历模板的结构包括基本资料、教育经历、工作经历、自我评价等模块的内容。接下来是小编为您整理的英文简历的.经典模板,希望对您有所帮助。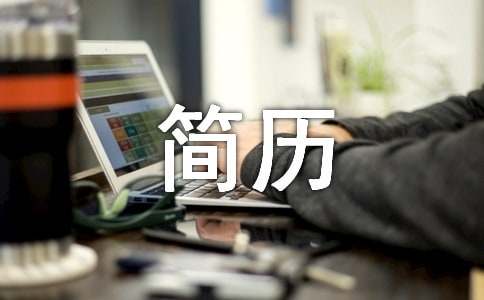 英文简历的经典模板1
  Mr.Hujiangjiang
  1008 Sand Five Road
  Mishawaka,IN 46540
  TEL:(+86)138- 5400- 1298 E-mail:vine@hujiang.com
  Dateof Birth:February.1984 Politi Status: Member of Communist Party of China
  EducationGraduation: 2015 .06
  Georgia Institute of Technology 09 /2013- 06 / 2014
  Study abroad, Department of Biochemistry and Molecular Biology
  XXX University
  Bachelor of Biomedical Engineering, Department of Biological Science and Technology
  1.CSC Scholarship 06 / 2013
  2.Scholarship for Outstanding Students 12 / 2007
  3.Project Management Intensive Track. Attended part-time project management certification course during nights and weekends. Excelled in team business simulations, winning two out of three rounds.
  4.Hult Action Project with Evonik Industries. Six-week business project. Provided recommendations to increase sales, gain marketshare, and create sustainable impact. Ranked 2nd of 7 teams.
  5.Social Entrepreneurship Club President. Managed club profit and loss, directed fundraising and social entrepreneurship event production.Grew corporate sponsorship network from 3 to 20 in one year
  Research Projects
  Research on Antigen Presenting with Phage Display04 / 2013- 06 / 2015
  1.Conduct survey of literature and liaise with other labs
  2.Coordinate upkeep and sterility of laboratory glassware
  3.Communicated findings and draft weekly progress reports to Professor Smith
  04/2012-02/2013
  Research Achievements
  Defect recombination induced by density-activated carrier diffusion in nonpolar InGaN quantum wells journal paper Appl. Phys. Lett, 103, 123506(2013)
  Reducing the efficiency droop by lateral carrier confinement in InGaN/GaN quantum-well nanorods journal paper Opt. Express 22, A370 (2014)
  Skills and Certificates
  Good knowledge of cell culture and antigenic stimulation; Skilled in MACS, FACS
  Skilled in biochemical tests: protein expression, purification, Western Blot
  Good command of Origin, Vector NTI, Primer Premier, FCS Express
  IELTS: 6.5; Proficiency in English
  Practice Experience
  Marketing Intern
  Produced events for a series of international marketing campaigns generating over 3,000 prospective clients in one month. Main events included GA's annual career development seminar and a series of video production webinars. International team of 6 members representing 4 nationalities.
  Career Development Seminar. Assisted in the logistics of General Assembly's largest annual marketing event, welcoming 400 national and international guests to Los Angeles for the 3-day seminar.
  Video Production Webinar. Sourced 4 contract teachers, setup online web forum, and invited over 2,600 participants to a 4-week video production webinar series.
  Conversion Planning Team. Before end of internship period, led team of three interns to create a proposal to convert 4% of the 3,000 new prospects into paying customers by the end of 2013.
  XXX University Assistant
  Guided undergraduates to attend SITP projects
  XXX University President
  Participated in the gold trade qualification training
  Interest
  Basketball
  英文简历的经典模板2
  Hu jiang
  Service @hujiang .com
  (+86) 138-XXXX -XXXX
  Gender: Male
  Date of Birth:
  February. 1987
  Objective:Marketing Intern
  Education:
  UNIVERSITY OF PENNSYLVANIA
  Philadelphia, PA
  May 2014
  Candidate for Bachelor of Arts in English
  Minors:
  International Relations, Economics,ect
  Relevant Coursework:
  Intro to Marketing, Media & Society
  Marketing & Related Experience
  DELTA DELTA DELTA
  Fall 2013
  Recruitment Chair
  Manage recruitment strategy for sorority including designing marketing campaign to prospective pledges
  Design themes for recruitment events that best reflected sororitys brand
  Infinity Outdoor Boards, Waste water, MD May 2012to May 2013
  Promotions Liaison – Principal marketing consultant for outdoor billboard promotions company. Inventory of 1,100+ boards extending from Washington DC to Albany, New York. Initiated promotional campaigns for various regional retailers and business concerns. Implemented myriad board rotation strategies to maximize exposure over geographic areas of 5-100 square miles. Extensive use of survey data and demographic analysis for targeted marketing efforts.
  L'OREAL USA - MARKETING
  May - Aug 2013
  Brand Management Intern
  Developed and presented Hispanic hair color market analysis & recommendations to Garnier hair color team, HR, and upper management of Maybelline- Garnier division
  GOOGLE, INC- INSIDE SALES ORG- ADWORDS
  June - Aug 2012
  Advertising Sales Intern
  Gained direct sales experience through extensive training and client interaction
  Planned two sector-specific web-seminars: prospected list of potential customers
  Built initial company relationship with each client
  Created and edited presentation/sales pitch to be given during webinars, and provided live-customer support during webinars
  PFIZER, INC- EUCAN - PARTNERSHIPS & ACCESS
  June - Aug 2011
  Global Marketing Intern
  Conducted comprehensive market research and analysis of most recent data on health care systems and markets of 12 EU nations & Canada
  Analyzed 4-Year Strategic Marketing Plans for all EuCAN countries within Pfizer
  Summarized each regions plans and recommendations for change within the areas of Access & Partnerships, Marketing & Operating Environment, Strategic Initiatives, Challenges & Opportunities
  Compiled and summarized media coverage and negative media portrayal of pharmaceutical industry from all EuCAN countries
  Leadership & Activities
  XXXX College Volunteers Center
  2011.09-2012.09
  Volunteer
  Participated in volunteer center activities on a regular basis
  Cleaned nursing homes for old man, chatted with the elderly
  Once took part in the charity sale, sold 25 items in one day
  SPHINX SENIOR HONOR SOCIETY
  Fall 2013
  Executive Board
  ORACLE SENIOR HONOR SOCIETY
  Fall 2013
  Elected Member
  SOUTH ASIA STUDIES
  Fall 2010 - Spring 2013
  Academic Advisory Board
  DZINE2SHOW- PENN'S FASHION DESIGN SOCIETY
  Spring 2012
  Show Choreographer
  HOBBIES:
  Drama, acted drama actress once
  Movies, traveling
  Additional Information:
  Foreign Languages: Fluent in Hindi (reading, writing and speaking), proficient in Spanish (reading, writing, speaking)
  Computer Skills: Proficient in Photoshop, Illustrator, Access, Word, Excel, PowerPoint
  Published Article:
  "The Life Lessons of a 19 Year Old"
  World WIT's 'Wise Women Speak' Featured Columnist
【英文简历的经典】相关文章:
英文简历04-26
it英文简历06-13
国外英文简历与国内英文简历的区别08-27
英文简历模版(美国地道英文简历模版)05-27
优秀英文简历03-03
关于英文简历03-04
财会英文简历03-02
硕士英文简历03-04
简单的英文简历03-04
英文简历例文02-05