文科生个人求职英文简历
  文科生求职的时候如何填写英文简历?这是CN人才网小编提供的文科生个人求职英文简历,一起来看看吧。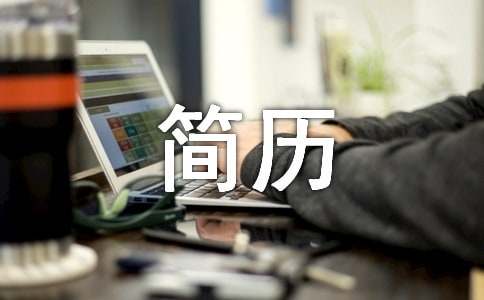 XXX
  (+86) 138-0013-8000
  Education
  HARVARD UNIVERSITY
  Cambridge, MA
  A.B. Honors degree in History.
  GPA 3.73.
  May 2014
  Coursework in International Political Economics and the European Community.
  Commit 25 hours per week to the Harvard Varsity Field Hockey Program.
  UNIVERSITY OF LONDON
  London, UK
  Study abroad coursework in Investment Analysis and Financial Accounting.
  Fall 2012
  IRVINE HIGH SCHOOL
  Irvine, CA
  Graduated with high honors. SAT I: M:780 V:760.
  June 2010
  National Honor Society. Member of Varsity Field Hockey Team.
  Related Experience
  PEPSI-COLA NORTH AMERICA
  New York, NY
  BEVERAGES Marketing Analyst Intern
  Summer 2013
  Examined profitability of foreign market for new fruit drink using analysis of comparable local brands.
  Managed focus groups and consumer surveys gathering >500 data points.
  Created ideas for niche marketing campaigns including use of social networks and viral marketing.
  Presented findings to senior managers using quantitative analysis and creative visuals in a combined PowerPoint presentation.
  THOMAS WILCK ASSOCIATES Assistant
  Newport Beach, CA
  Account Executive
  Summer 2012
  Researched and assembled requests for proposals for medium-sized public relations and communications firm.
  Actively participated in staff meetings and brainstorming sessions.
  Generated correspondence with top executive officers.
  Implemented new web site, including backend database storage system and dynamic web pages.
  TECH HILLS
  Laguna Hills, CA
  Technology Intern
  Summer 2011
  Implemented new web site, including backend database storage system and dynamic web pages.
  Leadership Experience
  HARVARD UNDERGRADUATE WOMEN IN BUSINESS (WIB)
  Executive Committee Member
  Spring 2011–Present
  Organized marketing and advertising campaign to increase membership.
  Coordinated business conference and networking reception for 50 business professionals and 500 students.
  HARVARD COLLEGE MARATHON CHALLENGE
  Training Program Director
  Spring 2011
  Developled training program for 25 charity runners.
  Raised over $25,000 to support Phillips Brooks House Association and The Cambridge Food Project.
  Skills & Interests
  Computer:
  Microsoft Excel, Power Point, and Access, Stata, SQL, Java and HTML.
  Language:
  Fluent French and Conversational Spanish. Traveled extensively in Europe.
  Interests:
  Snowboarding, cake decorating, and foreign films.
  附:
  很多用人单位在招聘的时候都喜欢通过个人简历去了解一个应征者的基本情况,然后考虑是否面试,这样就会节省不必要的面试。所以个人简历是能够决定是否有面试机会的重要条件,想要在众多应征者众脱颖而出,还需要用心之作一份属于自己的个人简历,每个人的简历都要有自己的风格,那么怎么样在个人简历中突出自己的风格呢?
  个人简历就是用最简单的话对自己进行最全面的描述,那么如何提高个人简历的通过率呢?在简历中要正确的认知自己,扬长避短。在工作经历或者学历中尽量多多展示自己曾经获得的嘉奖,但是也不能夸大,过于夸大会让用人单位觉得不真实,反而也会有相反的效果。在对于曾经获得的嘉奖的描述,要尽量倾向于与应征职位相关的嘉奖,体现出个人在工作中的出色变现,获得用人单位的认可,增加面试的概率。
  个人简历基本上都会有对自我的.评价,或者是性格特长,在填写这两项的时候,一定要注意展现个人的风格特点,这个风格特点一定要与应征职位相关,比如应征做销售,就要写性格外向,善于与人沟通,应征做文员或者质检,就要展现自己的工作细心认真。善于从应征的职位展现自己相关的特长,然后对自己的风格加以描述,增加用人单位的好感,获得成功面试的机会。