广告专员个人英文求职简历
  下面是一篇来自广告专员的个人英文求职简历,来看看有什么优点值得我们学习吧。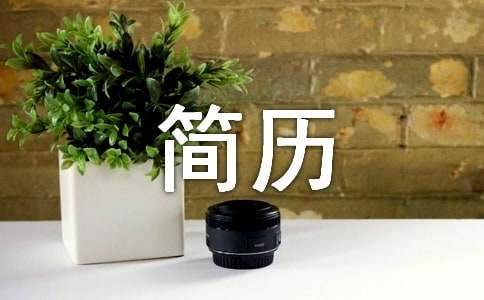 edward richards
  1111 15th street ne
  washington, dc XX9
  phone no: (202) 126-1635
  email id: riched@diyifanwen.com
  objective
  seeking a middle level position in designing the content and graphics of advertisements.
  summary of experience
  opened and retained several million dollar accounts.
  developed brand positioning for important company product lines.
  submitted bids and developed proposals.
  maintained an extensive nationwide network of business contacts.
  major accounts
  adidas
  irving's steakhouses
  reader's outlook
  employment history
  advertising executive 20XX - present
  dallas weekly publications, dallas, tx
  performed sales of advertising space to a big group of clients and built content for several famous publications. provided and monitored constructive suggestions for increasing magazine's standing in the market. built long-lasting relationships with vital community advertisers, which resulted in amass revenue growth.
  advertising sales coordinator 20XX - 20XX
  tri star media, austin, tx
  provided support to the sales process by searching out probable and potential business opportunities and staying updated on relevant industry information. researched product, contact and general information on advertisers. served as a primary contact for advertising agencies and clients on inquires and requests regarding invoices, schedules, pricing, etc. managed customer account database and maintained client contracts and files. interacted with multiple departments including credit, production, marketing and accounting. also successfully conducted ongoing monitoring of competitor's brands. managed territory forecasting, revenue, and prospect reports. monitored, tracked and managed positioning reports. maintained and prepared marketing and sales materials for the sales team.
  project manager 20XX (contract position)
  ambrosino muir & hansen (political advertising agency), washington, d.c.
  scheduled and managed art work, offset and web printers, freight companies and mailing houses to insure on-time delivery of political print material for national and state-wide political campaigns.
  education
  b.a., business & communications, 20XX
  university of texas, austin, texas
【广告专员个人英文求职简历】相关文章:
广告专员个人求职英文简历01-31
物流专员个人英文简历02-10
人事专员个人求职简历08-15
商务专员个人求职简历07-11
业务专员个人求职简历07-17
IT专员求职个人简历02-26
IT专员求职个人简历03-03
人事专员个人求职简历02-20
客服专员个人求职简历06-28