商务英语英文简历模板
  日子在弹指一挥间就毫无声息的流逝,相信很多朋友又忙着找工作呢吧,让我们一起来学习写简历吧。但是简历要写什么内容才是恰当的呢?以下是小编为大家整理的商务英语英文简历模板,仅供参考,大家一起来看看吧。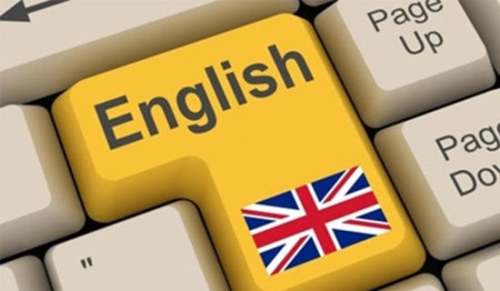 Name:
  Nationality: China (Mainland)
  Current Place: Height/Weight: 155 cm kg
  Marital Status: Age:
  Career Objective and Work experience
  Application type: 01
  Preferred job title: Trade: Business executive 、 English Translator: sales person 、 Sales: translator
  Working life: 3 Title:
  Job type: Full time Expected Start date: In a day
  Expected salary: ¥3,500--¥5,000 Preferred working place: Guangzhou Guangzhou Guangzhou
  Work Experience :
  Company's name: Shenzhen Aili Electronics Co.,LtdBegin and end date: 20xx-12-20xx-12
  Enterprise nature: Private enterprisesIndustry: Electronic Technology/Semiconductor/IC
  Job Title: Business assistant
  Job description: My job is mainly to assist the the foreign trade department to track and fulfill orders.I am familiar with the trade operation. My job is including: communication with other departments to monitor the production and shipping time; dealing with issues such as after-sales service by mail,MSN,QQ or telephone; maintain the company's English Website, platform;contact the old customer and find the new customer; welcome and prepare when customers' visit;making the relevant documents; Contact logistics for shipping matters; do relevant documents record; translate the information of products; arrangements and preparations for the exhibition.
  Reasons for leaving: find work satisfaction
  Company's name: PGT Guangzhou LtdBegin and end date: 20xx-03-20xx-11
  Enterprise nature: Soly foreign funded enterprisesIndustry: Trading/Imports & Exports
  Job Title:
  Job description: As a tranlator and purchaser,my job is mainly about : welcome and meeting the foreign customers; to help them carry out the product purchase; purchase the products; as a translator and the implementation of the orders; tracking the progress of the product; check the quality and quantity of the goods according to customer requirements;make the documents.
  Reasons for leaving: improve myself
  Educational Background
  Name of School: Guangdong Women's Professional Technical College
  Highest Degree: Associate Date of Graduation: 20xx-06-30
  Name of Major 1: Bussiness Executive Name of Major 2: Puchasing follow-up
  Education experience:
  Start date End date Education organization Majors Certificate Certificate No
  20xx-09 20xx-06 Guangdong Women's Professional Technical College Bussiness English CET-6 BEC
  Language Ability
  Foreign Language: English Level: good
  Language ability: CET6
  Chinese level: good Cantonese Level: normal
  Relevant skills and abilities
  I am familiar with the foreign trade operation,and I am also try my best to do the job, to solve problems independently.I can speak freely with foreign customers,can do the related documents and find the customers,and also attend the fairs,prepare the English information for the items.
  Self-recommendation letter
  Three years of work experience, I am familiar with the foreign trade operations,besides,I love this job,so I will try my best to do it well.Since I am a sincere and responsible person,I hope I can have an opportunity to work with you.
【商务英语英文简历模板】相关文章:
商务英语个人英文简历模板02-05
外贸英文简历模板02-03
护士英文简历模板01-31
财务英文简历模板01-29
会计英文简历模板01-26
出国英文简历模板01-25
精美英文简历模板11-28
英文简历的模板09-14
应届英文简历模板09-13