【实用】英文求职信模板9篇
  时间一晃而过,相信很多朋友又忙着找工作呢吧,求职信也应跟上时间的脚步了哦。你知道写求职信需要注意哪些问题吗?以下是小编整理的英文求职信9篇,欢迎阅读,希望大家能够喜欢。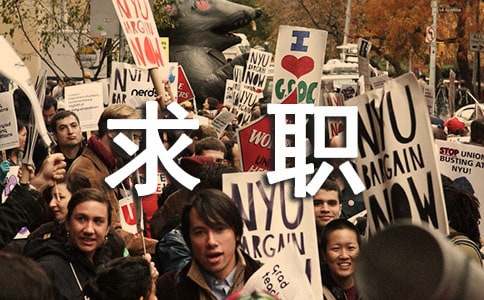 英文求职信 篇1
  Flat X, 88/F
  Centre Plaza
  Hong Kong
  2 January 20xx
  Mr Ho
  (Title)
  ABC Ltd
  Harbour City
  Tsim Shat Sui
  Kowloon
  Dear Mr Ho
  Application for the position of Purchasing Manager
  My interest in the above position you advertised in today's JobsPower.com has prompted me to send my resume for your consideration.
  I possess ten years of experience in electronics purchasing area with five years as Purchasing Manger at XYZ Company. My responsibility is mainly to develop various systems to meet the requirements for world-class manufacturing and for several supplier programs for JIT. In the last position, I have successfully reduced 5% cost on all major contracts.
  I am adaptable, organized and able to work under pressure. My excellent management and communication skills are also essential attributes I would bring to your company.
  Currently, I am seeking a new challenging position where my innovative and management abilities can be applied. Please call me to discuss further about this exciting opportunity. I look forward to talking to you.
  Yours sincerely
  Steven Cheung
  Enc.
英文求职信 篇2
Respected leaders:
  Hello! It is a great pleasure that you can read my letter of application in a busy schedule. Thank you.
  I am a graduate of human resources management at XX School of management. The four years of university are the four years of my thought, knowledge structure and psychology and mature growth. Since I entered the University, everything has begun, and I continue to work hard to meet the new challenges.
  In theoretical study, with its solid foundation and persistent spirit of struggle, after years of continuous learning, it has made great progress in all aspects. I studied the theory of professional knowledge and read a lot of computer books. At the same time, I also have a strong interest in many non professional knowledge. I have passed the national computer level two test. In the professional foreign language, I have a certain practical basis and have a strong ability to translate. The study and life during the University made me cultivate a sense of responsibility and hardship, and let me learn a lot of knowledge.
  During the period of school, I took part in all kinds of sports and entertainment activities so as to cultivate solidarity and cooperation spirit and develop my talents, and at the same time, I improved greatly in teamwork. I have been a class cadre for a long time. I have designed and organized a number of activities. I have a certain organizational ability and are well received by the teachers and students. In the continuous learning and work of the excellent quality of rigorous, pragmatic style of work and team, so I am sure they can be in a position to sovereignty, dedication and more! I am strict with myself, and pay more attention to the training of ability, especially the practical ability is my strength.
  In ideological cultivation, quality is excellent, ideological progress, sincere, faithful, courtesy, wisdom of the principle of making people. During the period of school, it was more glorious to join the Communist Party of China.
  Now, I hope your company can give me a platform for development. I will cherish it. I will strive to realize my life value and contribute to the development of your company with enthusiasm and dedication.
  This
  Salute!
  Job seekers: XXX
英文求职信 篇3
  结尾
  希望并请求未来的雇主允以面谈的机会,因此信中要表明可以面谈的时间。成功的'求职信决不是虎头蛇尾的,结尾一定要引起重视。参考例句:
  1.I should be glad to have a personal in- terview and can furnish references if desired。如获面试,则感幸甚。如需保证人,本人也可提出。
  2.I request an interview,and assure you that if appointed,I will do my best to give you satisfaction。恳请惠予面试之荣。如蒙录用,本人必竭尽所能,为贵公司服务,以符厚望。
  3.If you desire an interview,I shall be most happy to call in person,on any day and at any time you may appoint。如贵公司有意面试,本人一定遵照所指定的时日,前往拜访。
  4.Should you think favorably of my application,I would like to have an interview。如对本人之应征优先考虑,恳请惠予面试之机会。
  5.I hope that you will be kind enough to consider my application favorably。恳请惠予考虑本人之申请为盼。
  6.Should this application meet with your favorable consideration,I will do my utmost to justify the confidence you may repose in me。对此申请,贵公司如惠予考虑,本人将尽最大的忠诚与努力,为贵公司效劳。
  7.Should you entertain my application favorably,I would spare no trouble to acquit my- self to your satisfaction。假如应征获得青睐而进入贵公司服务,本人必以排除万难之决心,为贵公司工作,以符厚望。
  8.I wish to assure you that,if successful,I would endeavor to give you every satisfaction。如蒙不弃,惠予录用,本人将尽力服务,使诸事满意。
  附件
  这部分视具体情况而定,如有详细的简历或用人单位需要的材料附在求职信中时,需要注明。参考例句:
  1.You will find enclosed an outline of my education and business training and copies of two letters of recommendation。有关本人的学历、工作经验等项的概要,谨同函呈上两件推荐函。
  2.Enclosed please find a resume and a photo。随函寄上简历表及相片各一份。
  3.A copy of my transcript is enclosed。附寄成绩单一份。
  4.Enclosed you will find a letter of re-
  commendation from my former teacher of Eng- lish。随函附上我英文老师的推荐函。
英文求职信 篇4
  Business Administration Major Kunming Second Commercial School 34 Cui E.Rd.,Kunming 650020 June 28,1998 Mr.Wen Qiming Manager of Marketing Department K&H (Chinese-Foreign Joint Ventures)Market 56 Huagang N.Rd.,Kunming 650033 Dear Mr.Wen, Ms. Huang Lijia of your company has told me that your dept needs a manager assistant,and I wish to apply for the position. I will graduate from commercial school next month. My outstanding record at school and some experience in business has prepared me for the work you are calling for. I am really interested in learning business practice,and also a diligent worker and a fast learner. If given a chance, I am sure I can prove my worth in your company. I will be available during the weekdays in the morning for any interviews you may want to give. Enclosed is my resume,and hoping for your immediate reply. Sincerely yours, X,XX

英文求职信 篇5
xxxleadership:
  your busy schedule to take some time to read my material in this job, thank you very much for giving me an opportunity for success and challenges.
  i called xxx, xxpeople, xxtourism management institute of tourism department of 20xx-year graduates. learning in the university life, a systematic study of the tourism management expertise, and actively participate in the practice of travel agents, tour guides part-time work and regular professional training, so i can have a quality manager and vocational skills. the courses in learning, it is also a minor in the legal profession, the law also have a certain understanding, to obtain a certificate of legal minor. english has passed cet-4, and 20xx-year tour guides to pass a national qualification certificates. at work, i served as a member of the class life of the party branch secretaries and mission, the mission branch in the organization of work performance and personal优秀团支部been outstanding title of league cadres. has served as executive director of the tourist association and the association of computer and other computer-loving students to create a common network of zhejiang forestry college野风studio, is reonsible for financial management and the technical aects of the project, in the work of the management of accumulated experience. at the same time, a number of sites involved in the planning and production, with web design, web development skills and experience, the basis of a certain art. at the same time to a wide range of office software proficiency to master vb, c programming language. computer has been through two test computers, zhejiang university (vb language) and the national computer rank examination iii (network technology).
  now i am going to bid farewell to a variety of campus life, face to create a cause, i look forward to in your organization to find a good ace for development, and real hope in your heart to do, under the leadership of moses, and share weal and woe! if you hire, will live up expectations! thanks敬候complex, heartfelt gratitude!
  finally, once again thank you for reading this letter and look forward to your reply as soon as possible and wish the proerity of your organization!
英文求职信 篇6
  求职信英文作文一:求职信(552字)
  My name is Li Ping, 23 years old, height 1.80 m, physical health, my hobbies are swimming, singing, dancing.
  I know your recruit an English translation from newspaper, I would like to apply for the post.
  , I would like to apply for the post.
  I graduated from Peking University in 20xx, after the work was assigned to secondary schools in Nantong, Suzhou in 20xx, transferred to secondary schools so far.
  I treat serious and responsible work, get along well with others. I am fluent in English, especially spoken language, many Chinesebooks have been translated into English, some knowledge of Japanese language, Japanese and foreign guests can use the dialogue.
  求职信英文作文二:求职信(445字)
  Dear sir or madam,
  Thanks for your time first,let me introduce myself to you .my name is liming .And i am a 17 years old student in guanghua middle school.i am a outgoing student and responsible student who likes children.In school ,my favorite subject is English.what is more, I lived in the United kingdom.so my English spoken is good and i have the paper to show my english level
  I like not only english but also art. Last year ,in the school paintingcompetition i won the first prize. That something about me.thanks for your time again.
英文求职信 篇7
dear personnel officers:
  I am wumei, a junior in sichuan teacher university. i major in english and minor in japanese. I am writing to inquire the position you offered in the advertisement. here are my qualifications that prompt me to make application now.
  as an english major, i have obtained skillful english writing ability and rich experience in dealing with the work requires knowledge about english background.
  my interest in computer also has prompted me to forward my resume for your review. at present, I am working for the web site of shop.renren.com and in charge of the bbs program.
  I am confident that i will make a successful addition to your program.
  I am available if you dial the number: xxxxxxxxxx.
  yours sincerely,
  xx
英文求职信 篇8
  外贸求职信怎么写?本文系外贸求职信模板,希望能为从事外贸工作的求职者提供帮助。
  april 6,XX
  p.o.box 3
  xx university
  beijing,china 100000
  dear sir/madame,
  your advertisement for a network maintenance engineer in the april 10student daily interested me because the position that you de- scribed sounds exactly like the kind of job i am seeking.
  according to the advertisement,your position requires a good university degree,bachelor or above in computer science or equivalent field and proficient in windows nt 4.0and linux system.i feel that i am competent to meet the requirements.i will be graduating from xx university this year with a msc.my studies have included courses in computer control and management and i designed a control simulation system developed with microsoft visual and sql server.
  during my education,i have grasped the principles of my major subject area and gained practical skills.not only have i passed cet - 6,but more importantly i can communicate fluently in english.my ability to write and speak english is a good standard.
  i would welcome an opportunity to attend you for an interview.
  enclosed is my resume and if there is any additional information you require,please contact me.
  yours faithfully,
  wan long
  外贸英文求职信
英文求职信 篇9
Dear Sir,
  In reply to your advertisement in JobsPower.com regarding a vacancy in your office, I wish to apply for the position of senior clerk, which you have specified.
  I feel confident that I can meet your special requirements indicating that the candidate must have a high command of English, for I graduated from the English Language Department of - University three years ago.In addition to my study of English while in the University, I have worked for three years as secretary in the firm of ABC Trading Co,Ltd.
  The main reason for changing my employments is to gain more experience with a superior trading company like yours. I believe that my education and experience will prove useful for work in your office.
  I am enclosing my personal history, certificate of graduation and letter of recommendation from the president of the University, I shall be obliged if you will give me a personal interview at your convenience.
  Very truly yours
  more:
  Employee Referral Cover Letter
【【实用】英文求职信模板9篇】相关文章:
【实用】英文求职信模板汇编5篇12-13
【实用】英文求职信模板汇总五篇11-12
实用的英文求职信模板九篇11-12
【实用】英文求职信模板锦集7篇12-12
实用的英文求职信模板集合六篇12-06
实用的英文求职信模板汇编5篇11-19
实用的英文求职信模板合集八篇02-09
实用的英文求职信模板集锦9篇02-06
实用的英文求职信模板集合10篇01-27
【实用】英文求职信模板锦集五篇01-23