毕业生求职个人简历英文版范本
  English Name: ###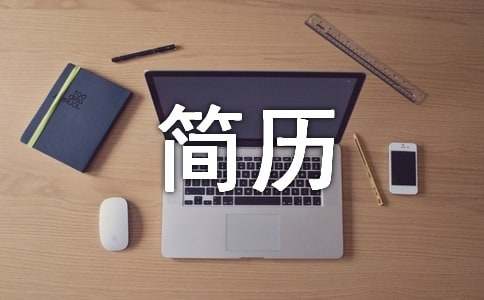 Gender: Female
  Date of Birth: January 17th, 1991
  Major: English ( about business )
  Address: Room 513 Building C7
  Telephone: 18#####
  Email: 1111111111
  Job Objective:
  A Position referring English translation, import and export, secretary
  Educational background:
  2009 to 2013, Jiangsu University of Science and Technology
  2006 to 2009,No.1 Middle School of Biyang
  Honors and Certificates:
  In the year of 2009, won "The Third Prize of English Contest "of our college
  In the summer of 2010, won the "Advanced individual "of summer social practice In the year of 2011, won the "Third Level Scholarship"of our school
  Certificate of Written and Oral of TEM4
  Certificate of CET6 and CET4
  Social Activities:
  In the period 2009 - 2010, as a Deputy Minister of Quality Development Association , organizing several activities of the quality of development in ordre to let students understand the importance of teamwork in physical exercise.
  In the period 2009 - 2010, participating in the campus culture section of the speech contest.
  During the summer of 2011, having a part time job in a production and packaging of the private company, fully aware of the basic production and packaging procedures, and proficiency in operating .
  During the four years constantly serving as a tutor, not only improving the students' English scores but also enhancing my English basic skills.
  Self-evaluation:
  Taking a serious and responsible attitude to work, diligent, steadfast, having a strong learning ability.
  Highly skilled in translating materials in many fields such as trade, culture, tourism, science and technology, political and diplomatic.
  Capable of performing the interpretation of the general formal meeting or business negotiations.
  Skilled using of Office software (Word, Excel, Power Point, etc.)
【毕业生求职个人简历英文版范本】相关文章:
英文版个人简历范本(精选15篇)05-26
毕业生个人简历范本10-27
英文版个人简历01-15
个人简历英文版格式04-02
英文版教师个人简历02-25
英文版实习证明范本10-10
应届毕业生个人简历范本02-02
大学毕业生个人简历范本11-11
求职信英文版03-24