优秀个人英文求职信精选
  优秀的人做任何一件事都是优秀的,就算是求职信也不例外,下面就来看看这些优秀的个人英文求职信吧。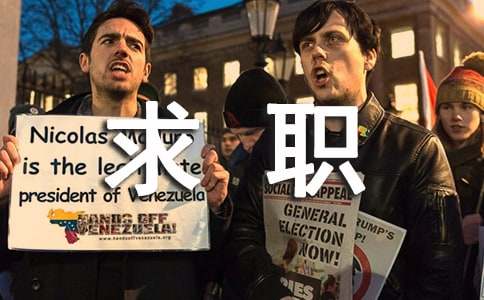 优秀个人英文求职信一
  Dear mr. klein:
  i am seeking an operations management position at the plant, division or corporate level with a major player in the food and beverage industry. please consider my credentials.
  as my resume will show, i have had excellent progression in the field of operations management with one of the top u.s. consumer products companies. pepsi-cola, as you may know, has been ranked by fortune magazine among the top 6 best run companies in america.
  in my current posit on as group plant manager (3 plants) for pepsi west i have been credited with annual cost savings exceeding $2 m ion as the result of several innovative cost reduction programs recently implemented. i have just been awarded pesi's coveted "high performer award" for my contributions.
  prior assignments have been equally productive, and i have consistently demonstrated the ability to achieve superior results. i pride myself on staying current in all major new developments in the field of operations and push hard for the implementation of those that will readily increase ease of operations and reduce operating costs.
  should you be in the market for a proven contributor as a member of your operations team, mr. klein, your time would be well spent in meeting with me. much of what i have already done at pepsi might well be transferable to redding beverage, and could result in substantial savings to your company.
  should you wish to contact me, i can be reached during the day at (216) 377-****, or at the above number during evening hours.
  thank you for your consideration.
  sincerely,
  优秀个人英文求职信二
  Dear Sir or Madam,
  It's greatly appreciated that you can share your time to read my self—recommendation letter. My name is Wang Jiang,22,majoring in English. I will graduate from HuBei Normal University in June 2009 with honors. In the course of four—year university study,I was appointed as vice monitor and the chairman of the League Member. Now I am the member of CPC. Thanks to my industry,I have passed TEM4, CET6 ,TEM8.Meanwhile,four years I reaped many rewards,such as national scholarship,the first ranking scholarship,the second ranking scholarship,3 good's student,outstanding student leader9 f2 m and excellent League Member,etc.
  H,"Only after polishing, the sword will be sharp; only after suffering severe winter, the plum blossom will be fragment." After four—year hard study, I have possessed the quality to be a qualified English teacher. I got the second price in teacher skill competition in HuBei Normal University as well as the first price in normal students' teaching lesson .
  Four—year hard working arms me with solid specialized knowledge. Now, I have mastered the basic English skills: listening, speaking, reading, writing and translation; and also have a good knowledge of grammar, phonetics, linguistics etc. Additionally, extensive reading has broadened my mind. It acquainted me with western countries' culture and custom. Hard working also rewards me with high scores in examination.
  With a perfect mastery of specialized knowledge, I also developed myself in all-round way. I have been paying special attention to foster my managerial ability, coordinate ability and cooperative ability. So I have done lots of jobs during my college life, such as working as a student secretary of the college of foreign studies, an English training teacher of Info Tech Essentials, Inc. HuangShi Branch, a private tutor. I have not only done a good job but also have leant a lot from such experiences.
  Moreover, my self-confidence, industry, and enthusiasm as well as great passion pave the way for conquering the difficulties which would occur in future work.
  All in all, please do believe I am competent enough and I can feel up to this position. I am positive about a success in this post.
  Your sincerely,
  优秀个人英文求职信三
  Room 212 Building 343
  Tsinghua University,Beijing 100084
  Ms. Yang:
  I was referred to you by Mr. Zhang, a Partner with your Beijing office, who informed me that the Shanghai office of your company is actively seeking to hire quality individuals for your Auditor Program.
  I have more than two years of accounting experience, including interning as an Auditor last year with the Beijing office of CCCC. I will be receiving my MBA this May from Tsinghua University. I am confident that my combination of practical work experience and solid educational experience has prepared me for making an immediate contribution to your company. I understand the level of professionalism and communication required for long-term success in the field. My background and professional approach to business will provide your office with a highly productive Auditor upon completion of your development program.
  I will be in the Shanghai area the week of April 16. Please call me at 136001216901 to arrange a convenient time when we may meet to further discuss my background in relation to your needs. I look forward to meeting you then.
  Sincerely,
  Cheng Dan
【优秀个人英文求职信】相关文章:
建筑专业优秀个人英文求职信08-25
【优秀】英文求职信07-05
优秀的英文求职信01-11
优秀英文求职信12-01
英文求职信优秀03-16
优秀的英文求职信09-25
优秀应届生个人英文求职信模板08-06
个人英文求职信11-05
个人英文求职信08-07
优秀英文求职信通用12-29