2014国际经济贸易大学生英文求职信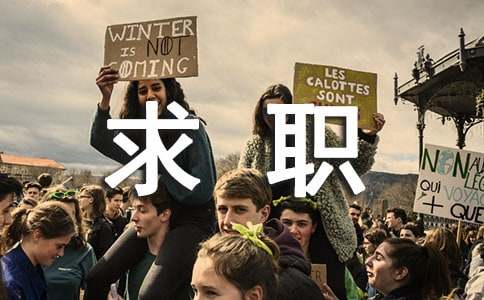 求职信或英文求职信写作的实际目的在于获得面谈的.机会。那么,英文求职信怎么写才能赢得HR的芳心呢?大家敬请阅读下文分享的2014国际经济贸易大学生英文求职信。
  Respect leadership:
  I am south China normal university international economy and the trade of the students , will face the graduation. South China normal university south China normal university was founded in 1933, is a philosophy, economics, law, education, literature, history, science, technology, management, and other disciplinesplete provincial focus university, is guangdong province-owned colleges and universities in the only national "211 project" key construction university. With a long history and the fine tradition, and as of scholarship, well education and celebrated. In such an environment study, whether knowledge skills, or personal diathesis, I have benefited a lot. Four years, the education and teachers in strict own efforts, I have a solid basis of professional knowledge.
  During the university, a study of international economics, the development of economics, international trade practice, multinationalpany strategy, microeconomics, macroeconomics and other professional course, in addition, I also took part in the accounting, securities investment learns, the property law courses and so on, have mastered the related knowledge can skilled use word and powerpoint, excel and office software, with six levels of English level. Since the university can keep learning results in 3.2 above, ranked in the class by the name of 30%. Like to learn new knowledge, and learn new skills and constantly value-added. Freshman as a monitor, director general of the HKCSS public relations, the school ucity the hr departmentmissioner, student union group dancing group, economy and management association host team, as a class of big entertainment, once is responsible for planning many campus large activities, these areas have made great success and accumulated a lot of experience. Individual character especially I am open-minded, extroverted, in the public relations outreach respect most good at, there is a wide range of human relationship, and like to get along with people. I love to work, never drag, careless, never shirk avoid responsibility. Often actively listening to others opinion, like to accept criticism and improve, regardless of study and work, can give consideration to coordinate well. After school time like developing all kinds of interest, willing to take part in all kinds of forms of literature and art sports game, in singing and dance etc civic aspects and sports are got very good achievement, in addition, after school time often attend a society to a part-time internship, a customer service, sales, assistant, and so on, and learned a lot from real estate, sales and other knowledge.
  But, I this person has a weakness, work more persistent, made a decision, I must do it along the way, and strive to perfect. Persistence is really too bad, should have a degree, I are working to correct this shortcoming.
  After online search, know yourpanys some situation, I would like very much to serve yourpany, in the work to learn more knowledge, and his experiences of service to yourpany. I love yourpanys business, urgent hope in your leadership, for the business to contribute an own strength.
  No matter whether you choose me, respect of leadership, I sincerely thank you, thank you may take time to read this letter of recommendation. Thank you!
  Wishes your unit prosperity!




http://www.cnrencai.com/
【国际经济贸易大学生英文求职信】相关文章:
国际经济贸易专业本科生英文求职信01-04
经济贸易系英文求职信02-27
国际商务大学生英文求职信01-17
国际经济贸易求职信范文5篇03-14
国际经济贸易求职信范文7篇03-16
国际经济贸易求职信模板八篇03-27
国际商务英文求职信02-27
国际商务专业大学生英文求职信02-02
国际经济贸易求职信模板合集八篇04-09