秘书英文求职信范文
  如今的.求职者,越来越倾向于外企,都认为外企工作轻松、待遇好。可是外企对英语的要求比较高,甚至连秘书求职信都得以英语形式呈现。以下是CN人才网小编为大家整理的秘书英文求职信范文,可供参考!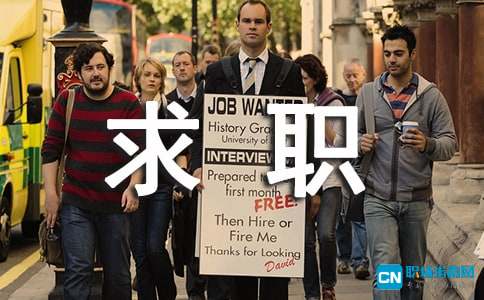 【1】秘书英文求职信范文
  Dear Mr××,
  Ms. Huang of your company has told me that your dept needs a manager assistant,and I wish to apply for the position. I will graduate from commercial school next month. My outstanding record at school and some experience in business has prepared me for the work you are calling for.
  I am really interested in learning business practice,and also a diligent worker and a fast learner. If given a chance, I am sure I can prove my worth in your company.
  I will be available during the weekdays in the morning for any interviews you may want to give. Enclosed is my resume,and hoping for your immediate reply.
  【2】秘书英文求职信范文
  Dear Mr. Director,
  I have learned from the newspaper that you are employing an administrative secretary. I am very much interested in this position.
  I have worked as an administrataiv secretary for a chemical company in Shanghai for three years, so I have some understanding of the chemical industry. I graduated from the East China University of Technology, holding a bachelor degree. Having obtained certificates of CET-4 and CET-6, I find myself fluent in both spoken and written English. In adition, I am also quite familiar with computer skills.
  Enclosed please find my resume.
  Looking forward to your early reply.
  Yours sincerely,
  【3】秘书英文求职信范文
  xx Manager:
  I "xxx Daily" on the advertisement, that your intention to recruit a manager secretary, wrote a special venture candidates.
  Two months later, I am from the hotel property management business school graduate. Height 1.65cm, dignified appearance, good temperament. In school, I systematically studied the introduction of modern management, social psychology, Hotel Management Studies, hotel financial accounting, hotel management, hotel and catering management, the lobby of the hotel management, hotel marketing, hotel property management, property management, residential Area property management, application writing, etiquette school, professional courses in English. Outstanding achievements, has more than paper. Familiar with computer operation and English through the national levels, fluent spoken English, some knowledge in Japanese, Cantonese, Putonghua with ease.
  The second half of last semester, I have a five-star hotel rooms do xxx laboratory internship two weeks, the accumulation of a number of practical work experience. I love the hotel management, to become a member of your hotel, and we can work together to encourage hotel developments make every effort to do a good job.
  My biographical notes and be accompanied by related materials, such as give me the opportunity to interview, I would be honored.
  Contact Address: xxx Guangzhou Institute of Business and Technology Department of the hotel property management 510,507
  Contact Tel: 13911111xx
  Sincerely,
  Salute!
  Job seekers were: xxx
  【4】秘书英文求职信范文
  Dear Sir/Madam:
  My name is ××× , and I will graduate from Xi'an FanYi University in the year XX, My major is secretary in English department.
  It's my great pleasure to have this opportunity to improve our mutual understanding. During the three –year college study, I tried my best to learn all kinds of knowledge, and weigh the hard work of my teachers and myself; I have mastered English listening, speaking, writing and reading skills.
  Moreover, I have a good command of business English and the basic theory, public relationship of secretary. Meanwhile, in order to enlarge my knowledge, I always read some newspapers and magazines about business and trade, and I used to do some representative of business in my spare time. At the same time, I learnt computer skills during my summer vacation, and now I'm familiar with Office XX. It is my three –year college life that makes me form my life attitude. Also my three-year college life that makes me rich in knowledge, and it's also my three-year college life that makes me form my life attitude. Honesty, Trust, Diligence is principle of how to be a man.
  As a college graduate, I believe "where there is a will, there is a way", and I will try my best to do a good job in my business. So I sincerely hope that I can make a position in your company so that I can serve for the company in the future.
  Yours faithfully,
  【5】秘书英文求职信范文
  Respect yourpany leadership:
  How do you do!
  My name is ××, 29, is ×× university ×× college enterprise management professional graduates.
  Yourpany is the famous Chinese and foreign joint venture, chairman of the board to use its fruits, I traveled already a long time. When I saw yourpanys recruitment notice , the more inspired confidence in my application, I am eager to serve yourpany, chairman of the board of directors for effectiveness.
  I during her study at school, pay attention to ideological and moral cultivation, strict demands on themselves, and positive to participate in social practice, the academic record outstanding, 3 times get excellent student scholarship. I studied the system of enterprise management, industrial management, business management, tourism management, marketing management, market research, the secretary study, marketing, public relations practice, document processing and other disciplines, familiar with this article writing, deal with the official document knowledge. Learning aputer operation technology, can adapt to the modern office work need.
  I am cheerful, warm honest, familiar with English, last year already through national level 4 English exam. My hobby is widespread, like recreational and sports activities, participated in literature and art performances, was awarded the second prize of college studentspositionpetition, On behalf of the school to take part in college students speech contest won honorable mention. I successive vice-monitor, youth corpsmittee, student propaganda department chief and so on. I am willing to do work enthusiasm, actual extensive, also use holiday to make social investigation and part-time work, accumulated some social work experience. I especially like secretarial and propaganda work. How article in ×× daily, weekly, ×× ××, ×× WenCui selections from newspapers, magazines, such as published. I am the city registered permanent residence, unmarried, no burden, a set of ErFang living, such as yourpany hired, can go to work. In thepanys culture, I will do a good job.
【秘书英文求职信范文】相关文章:
7.秘书英文求职信