大学英文求职信范文
  毕业季,求职潮,怎样写一份让HR过目难忘的英文求职信?特别是作为研究生的我们,更要有这方面的.技能!下面CN人才网小编整理了几篇大学英文求职信范文,希望可以帮到你~!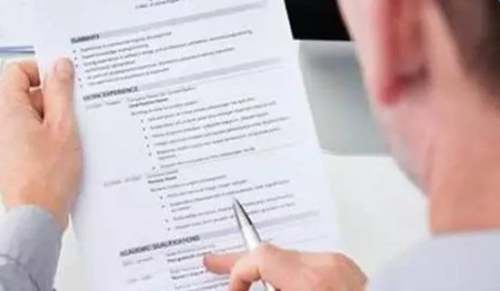 大学英文求职信范文(一)
  dear mary:
  i am writing to apply for the position of manufacturing engineer that was advertised in today''s xyz times. as you will note from my enclosed resume, i have experience with a wide range of programming languages through academic projects and part-time employment.
  "in this section of your job application letter highlight information relevant to the description of the advertisement of the position that you are applying for. so, show the skills and expertise that you have that match the description of the job you are applying for. "
  i have demonstrated excellent people skills in addition to strong writing and analytical skills. i believe my education, skills and experiences fit your requirements, and i am confident my skills would be an asset to your company (or client if you are applying to a recruiter)
  i am available to meet with you at a time that''s convenient to you. please contact me to set up a time. i look forward to hear from you soon.
  sincerely,
  your signature (not needed when sending via email or for online job applications)
  your name
  your contact phone number.
  大学英文求职信范文(二)
  dear ____,
  i am writing to apply for the _______(职务) advertised in the ______(公司). as requested, i am enclosing a completed job application, my certification, my resume and three references.
  the opportunity presented in this listing is very interesting, and i believe that my strong technical experience and education will make me a very competitive candidate for this position. the key strengths that i possess for success in this position include:
  * i have successfully designed, developed, and supported live use applications
  * i strive for continued excellence
  * i provide exceptional contributions to customer service for all customers (这三点讲的是你在这个位置上取得成功的能力,你也可以再加)
  with a _________(学位), i have a full understanding of the full life cycle of a software development project. i also have experience in learning and excelling at new technologies as needed.
  please see my resume for additional information on my experience.
  i can be reached anytime via email at _____邮箱 or my cell phone, ________手机.
  thank you for your time and consideration. i look forward to speaking with you about this employment opportunity.
  sincerely,
  firstname lastname
  大学英文求职信范文(三)
  Dear Sir or Madam,
  It's greatly appreciated that you can share your time to read my self—recommendation letter. My name is Wang Jiang,22,majoring in English. I will graduate from HuBei Normal University in June XX with honors. In the course of four—year university study,I was appointed as vice monitor and the chairman of the League Member. Now I am the member of CPC. Thanks to my industry,I have passed TEM4, CET6 ,TEM8.Meanwhile,four years I reaped many rewards,such as national scholarship,the first ranking scholarship,the second ranking scholarship,3 good's student,outstanding student leader9 f2 m and excellent League Member,etc.
  : | H,"Only after polishing, the sword will be sharp; only after suffering severe winter, the plum blossom will be fragment." After four—year hard study, I have possessed the quality to be a qualified English teacher. I got the second price in teacher skill competition in HuBei Normal University as well as the first price in normal students' teaching lesson .
  Four—year hard working arms me with solid specialized knowledge. Now, I have mastered the basic English skills: listening, speaking, reading, writing and translation; and also have a good knowledge of grammar, phonetics, linguistics etc. Additionally, extensive reading has broadened my mind. It acquainted me with western countries' culture and custom. Hard working also rewards me with high scores in examination.
  With a perfect mastery of specialized knowledge, I also developed myself in all-round way. I have been paying special attention to foster my managerial ability, coordinate ability and cooperative ability. So I have done lots of jobs during my college life, such as working as a student secretary of the college of foreign studies, an English training teacher of Info Tech Essentials, Inc. HuangShi Branch, a private tutor. I have not only done a good job but also have leant a lot from such experiences.
  Moreover, my self-confidence, industry, and enthusiasm as well as great passion pave the way for conquering the difficulties which would occur in future work.
  All in all, please do believe I am competent enough and I can feel up to this position. I am positive about a success in this post.
  Your sincerely,
【大学英文求职信】相关文章:
大学英文求职信03-30
英文系大学生英文求职信05-14
大学英文求职信5篇02-28
【精选】大学英文求职信4篇04-20
精选大学英文求职信三篇03-03
大学英文求职信八篇03-01
大学英文求职信9篇02-27
大学英文求职信四篇08-20
大学英文求职信3篇08-11