外贸英文求职信
  时间是箭,去来迅疾,没想到也到了自己找工作的时间,需要为此写一封求职信了哦。求职信怎样写才能让人满意呢?以下是小编整理的外贸英文求职信,希望对大家有所帮助。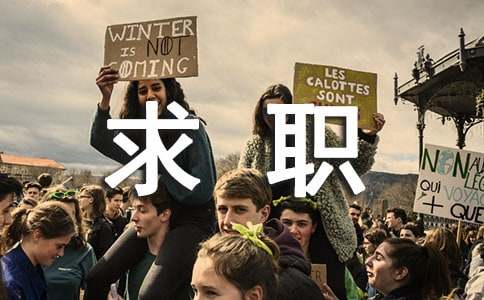 外贸英文求职信1
  Dear Sir,
  If an ability to learn fast and to work efficiently is important to you, then I may be the right one for the position you offered .Please consider my application for the position.
  I am supposed to graduate from Bussniess School of HuBei Uniersity of Tcchnology in international economy and trade in July 20xx. The three -year education endowed me with a general knowledge and good command of professional knowledge,as well as basic computer knowledge. I have passed all the courses and achieved excellent grade. Outside classroom, I was very active and took part in different extracurricular activities. I have been doing many part-time jobs such as sales and others that you can see in my resume. All these experiences contributed much to the development and promotion of my organization and communication ability.
  I am a woman who has a strong and creative mind, plus flexibility of cooperation, public relations skills and so on. I would bring a delighted new interest and enthusiasm, and that, of course, would mean more efficient and better work for you. Have you an opening for a young woman who believes that she has something to offer? If you wish to see me, I will be very pleased to come in for an interview. I should esteem it a great favor if you could give me an opportunity to try to serve you in the position.
  Thank you for your consideration。
  Yours sincerely
外贸英文求职信2
  dear sir/madame,
  your advertisement for a network maintenance engineer in the april 10student daily interested me because the position that you de- scribed sounds exactly like the kind of job i am seeking.
  according to the advertisement,your position requires a good university degree,bachelor or above in computer science or equivalent field and proficient in windows nt 4.0and linux system.i feel that i am competent to meet the requirements.i will be graduating from xx university this year with a msc.my studies have ncluded courses in computer control and management and i designed a control simulation system developed with microsoft visual and sql server.
  during my education,i have grasped the principles of my major subject area and gained practical skills.not only have i passed cet - 6,but more importantly i can communicate fluently in english.my ability to write and speak english is a good standard.
  i would welcome an opportunity to attend you for an interview.
  enclosed is my resume and if there is any additional information you require,please contact me.
  yours faithfully,
【外贸英文求职信】相关文章:
外贸英文求职信12-27
外贸的英文求职信01-30
外贸英文求职信范文精选02-17
外贸个人英文求职信11-21
外贸应聘英文求职信01-15
外贸英文求职信范文(精选)06-20
外贸英文求职信范文03-02
外贸员英文求职信01-01
外贸人员英文求职信02-20