大学生英文求职信范文汇编9篇
  时间过得真快,总在不经意间流逝,找工作的黄金时间马上就要到来,是时候好好地琢磨一下写求职信的事情了哦。为了让您不再为写求职信头疼,下面是小编整理的大学生英文求职信9篇,仅供参考,欢迎大家阅读。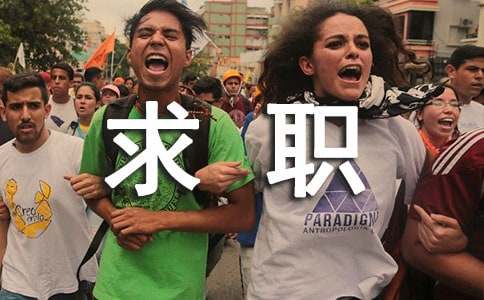 大学生英文求职信 篇1
dear sir,
  in respone to your advertisement in the jobspower.com of january 15, i wish to apply for the position
  of (secretary, accountant, clerk, salesman, etc).
  i am twenty-five years old and a graduate of - college. my experience in this line of work includes six years as an assistant accountant with the abc company. the reason for leaving my present employment is because they are closing their office.
  i am enclosing my resume together with my photo, and believe that they may be found satisfactory. with respect to salary, i shall expect hk$5,000 a month. i assure you that if appointed, i will do my best to give your satisfaction.
  your advertisement for a network maintenance engineer in the april 10student daily interested me because the position that you de- scribed sounds exactly like the kind of job i am seeking.
  according to the advertisement,your position requires a good university degree,bachelor or above in computer science or equivalent field and proficient in windows nt 4.0and linux system.i feel that i am competent to meet the requirements.i will be graduating from xx university this year with a msc.my studies have included courses in computer control and management and i designed a control simulation system developed with microsoft visual and sql server.
  during my education,i have grasped the principles of my major subject area and gained practical skills.not only have i passed cet - 6,but more importantly i can communicate fluently in english.my ability to write and speak english is a good standard.
  i would welcome an opportunity to attend you for an interview.
  enclosed is my resume and if there is any additional information you require,please contact me.
  yours faithfully,
  wan long
大学生英文求职信 篇2
Dear Sir or Madam,
  Now and then corporations send out feelers for just the right type of creative person. This person must fit any criteria. Usually, after all is said and done, the corporation wants a person who can manage, create and communicate. An active youth is just around.
  On my graduation from college recently, I am eager to gain a position that will offer me opportunities and also changes. I thought perhaps you would keep me in mind for a possible opening.
  I am strong, optimistic ,dynamic and honest.During my education, I have grasped the principals of my major and skills of practice. Not only have I passed CET, but more important I can communicate with others freely in English. My ability to write and speak English is out of question.Moreover, I have had benefited much from my part-time jobs. A copy of my antecedents is enclosed for your reference.
  I would appreciate your time in reviewing my enclosed resume and if there is any additional information you require, please contact me.I would welcome an opportunity to meet with you for an interview.
  Very truly yours,
大学生英文求职信 篇3
Dear Sir/Madam:
  Hello!
  I am a graduate of XX College of tourism management 20xx. Thank you very much for taking time out of your busy schedule to read my letter,give me a chance to succeed.
  The University for four years is the most important stage in my life,during this period I learned the basic courses of College English,advanced mathematics,basic computer,such as the legal basis,system of learning the tourism economics,management science,western economics,political economics,marketing,basic accounting,public relations,Market Research,financial management,catering management,drinks,hotel guest room management,human resources management,scenic area management and other professional courses. In addition,because my computer to play,also own systematically learning the computer knowledge,can skilled operate the computer,proficient in computer hardware knowledge,proficient in windows982000,XP operating system,proficient in Microsoft office series of office software,proficient in frontpage,Photoshop and other web design and production software. Typing speed up to 60-70 words per minute. In English,I passed the national level Four Test,oral English is my strong point.
  From the beginning,I make full use of the holidays and spare time to do part-time work,while reducing the burden on the family,but also get the opportunity to exercise their own in the community. I worked as a tutor,in Kentucky did the waiter,in the bar to do bar staff and singers,in the golden week of the tour guide,etc..
  I think the biggest advantage is that it has a strong innovative thinking and a high degree of team spirit. My personality,cheerful humor,good communication with people. My specialty is singing,once in the first national campus singing contest with their own lyrics and compose a song won the third prize in the northwest division.
  Now is the time for me to leave campus,I hope to open a new world in the new environment. I look forward to the opportunity that belongs to me,so my bosom self-confident to recommend myself,if fortunate enough to become a member of your company,I would like to start small,start now,open-minded dedication,hard work,continuous learning in practice,play to their initiative,creativity,best to add a luster to the development of the company.
  Finally,thank you again for reading this letter,looking forward to your early reply. May your company prosper.
  Yours,
  XXX
大学生英文求职信 篇4
  Respect leadership: hello! First of all, thank you in spite of being very busy ZhanKan my recommendation. My name is XXX, guangxi zhuang autonomous region people's hospital affiliated health school nursing graduates. While at school, I work hard, learn clear goal, excellent academic achievements, professional theory in yulin city, through solid first people's hospital clinical practice stage, major study phase, which is available to a solid foundation of medicine, nursing basic theoretical knowledge, nursing skills, such as the operation preliminary already have engaged in clinical nursing work ability. Professional besides study, I also seize every opportunity, and extracurricular practice exercises likes reading, Internet, especially love sports. Through practice further boost my management, organization, leadership and interpersonal skills, constantly improve themselves. I hope you can give me a chance to prove yourself, you will find my special! After school three years of study. Now of I, facing the study, my confidence, serenity, poise, Faced with work, I can do, is willing to do, to dare to do, In life, I am warm, generous, honest. Duration of campus, and a farewell application materials, the duty and expect to join your hospital, get a let me play angels to chance this Salute!
  尊敬的领导:
  您好! 首先,感谢您在百忙之中展看我的自荐信。 我叫XXX,广西壮族自治区人民医院附属卫生学校护理专业应届毕业生。在校期间,本人学习勤奋刻苦,目标明确,学业成绩优秀,专业理论扎实,经过在玉林市第一人民医院的临床实习阶段、专业学习阶段,现已具备扎实的.基础医学、护理学基础的理论知识、护理操作等技能,已初步具备从事临床护理的工作能力。 专业学习之余,本人也善于把握每个实践锻炼的机会,课外还喜欢看书、上网、尤其热爱运动。通过实践进一步提高了我的管理、组织、领导和人际交往的能力,不断地完善自己。希望您能给我一个表现自我的机会,您就会发现我的与众不同! 经过在校三年的学习。如今的我,面对学习,我自信、沉着、稳重;面对工作,我能干、肯干、敢干;面对生活,我热情、大方、诚恳。时值告别校园之际,谨呈求职材料,毛遂自荐,期盼能加盟贵医院,获得一个让我发挥白衣天使才能的机会
  此致
  敬礼!
大学生英文求职信 篇5
  my name is , and i will graduate from xi'an fanyi university in the year XX, my major is secretary in english department.
  it's my great pleasure to have this opportunity to improve our mutual understanding. during the three –year college study, i tried my best to learn all kinds of knowledge, and weigh the hard work of my teachers and myself; i have mastered english listening, speaking, writing and reading skills.
  moreover, i have a good command of business english and the basic theory, public relationship of secretary. meanwhile, in order to enlarge my knowledge, i always read some newspapers and magazines about business and trade, and i used to do some representative of business in my spare time. at the same time, i learnt computer skills during my summer vacation, and now i'm familiar with office XX. it is my three –year college life that makes me form my life attitude. also my three-year college life that makes me rich in knowledge, and it's also my three-year college life that makes me form my life attitude. honesty, trust, diligence is principle of how to be a man.
  as a college graduate, i believe "where there is a will, there is a way", and i will try my best to do a good job in my business. so i sincerely hope that i can make a position in your company so that i can serve for the company in the future.
大学生英文求职信 篇6
  dear sir,
  i would like to ask you to consider my qualification for the position in sales that you advertised in jobspower.com.
  i graduated from the college of business in june of 1990. since that time i have been taking night courses at polytechnics in sales techniques and mass media advertising.
  i have worked as a vehicle salesman for the ford co. for the past three years. at present i am their chief salesman and account for over one half of the sales. before my present employment, i worked for the chains deparment store as a salesclerk in the electrical appliance section. we worked mainly on commission and i was able to earn a substantial amount although i was very young.
  i would like to make a change now because i feel that i can go no further in my present job, i feel that my ability and my training should enable me to advance into a better and more responsible position, and it appears that this will not be forth-coming at my present position.
  if you would like to know more about my ability, i can be available for an interview at any time convenient to you.
  sincerely yours,
大学生英文求职信 篇7
  dear sir:
  good morning, my name is , which is indeed a great honor to have the opportunity to interview, i would like to answer you may increase and i hope i can become a good performance today, the final register for the prestigious the university in september.
  now i will briefly introduce myself, i am 21 years old, born in heilongjiang province, northeast of china, i curruently senior students in beijing are mainly two uni.my packaging engineering.and i received my bachelors degree, i graduated june.in the past four years, i spent most of my time to learn, i have been through cet4 / 6, so as to alleviate. i have a basic knowledge of the packaging and publication in the theory and practice.
  in addition, i also took part in some of the packaging exhibition held in beijing, which is our advantage here to learn, i have taken to visit a number of large factories and companies. through these i have a profound understanding of the domestic packaging industry. compared to developed countries, such as us, unfortunately, although we have made remarkable progress since 1978, chinas packaging industry is still underdeveloped, chaos and instability, which the staff in this regard the awkard. but i have full confidence in a brighter future, if only we can maintain the economic growth pace still.
  sincerely yours!
大学生英文求职信 篇8
  Dear sir/Madam:
  Hello!I sincerely thank you, in the busy taking the time to read my cover letter.
  I am a Civil Engineering Hohai University, Nanjing Institute of Engineering Mechanics Graduate Professional 20xx session will be graduating in June 20xx and would like to become South Africa Institute of survey and design one, would like to recommend their own.
  Four years in undergraduate and graduate students sent a three-year period, the spirit of "hard work and plain living, seek truth from facts and strict requirements, the courage to explore the" motto of the strict demands on themselves, study hard, work conscientiously, outstanding performance, year after year scholarship, and actively participate in social practice. Systematic study of a wide range of expertise to engage in a lot of books, continually expand the knowledge and social experience and actively participate in production and research.
  Myputer and a good standard of English.puter through theputer two countries can be skilled to use VB, VC, Fortran programming language, and the preparation of students and their many practical procedures; can skilled use of AutoCAD, ANSYS, Flac, Abaqus and other specialized software. English through the College English Test 4, the reading proficiency can bepared to industry data.
  While studying at the school learning and life, so I know how to truth-seeking, innovation, unity, and is a career ahead of the first prerequisite. If fortunate enough to become a member of your organization, I will work diligently, get down to work, continuous learning in practice, give full play to their initiative and creativity to make every effort for the development.
  Again, thank you for reading this letter and look forward to your early reply, thank you!
  Business unitsthriving achievements!
  Sincerely,
  Salute!
大学生英文求职信 篇9
  dear leaders:
  hello!
  i sias international institute of zhengzhou university graduates, XX session. upon completion of their studies, about to enter the community, i need to find a suitable development. your organization now have the opportunity to job-seekers, i am very honored.
  I majored in professional information management and information systems. the main learning the basics of information management, systems design and database maintenance and use of the function and use of computer-aided and web production. in addition, the economic specialist study, accounting, statistics knowledge, can be engaged in the maintenance of information systems, database maintenance, computer work, and site-building, systems, network maintenance and so on.
  I have my have a strong sense of confidence on their own. university life, i learn to good results for the future work of the professional and lay a solid foundation. and to integrate theory with practice, and actively carry out professional practice, and test their own knowledge, so they have a strong analysis of issues and the practical ability to solve the problem. in order to meet the economic, scientific, technological and social development needs, i rounded all-round development, but also actively participate in various social activities. through a long period of study and training, and accumulated some experience. after all, it is not enough.
  My lack of experience may allow you to hesitate, but ask you to believe that the drive is my hard work and efforts of the capital, honest and trustworthy is my moral standards of life, innovation and practical way is my way of thinking, which is sufficient to make up for my current inadequate. therefore i would like to join your group. i will do my job well, will do our best to obtain good results, with you through thick and thin, create a better future.
  Thanks again for your busy schedule to give me concern, would like your company every success, achievements, and wish your business the next level! i eagerly look forward to hearing from you.
【大学生英文求职信范文汇编9篇】相关文章:
大学生英文求职信范文汇编5篇03-27
大学生英文求职信范文汇编六篇03-22
大学生英文求职信范文汇编8篇03-20
大学生英文求职信范文汇编7篇03-12
大学生英文求职信汇编五篇12-12
大学生英文求职信汇编七篇03-20
有关大学生英文求职信汇编8篇03-09
大学生英文求职信范文十篇02-17
大学生英文求职信范文合集5篇02-12
大学生英文求职信范文合集八篇03-03