有关英文求职信范文集锦七篇
  时间过得太快,让人猝不及防,眼见着,找工作的时间马上到来,该为自己写一封求职信了哦。相信许多人会觉得求职信很难写吧,下面是小编整理的英文求职信7篇,希望能够帮助到大家。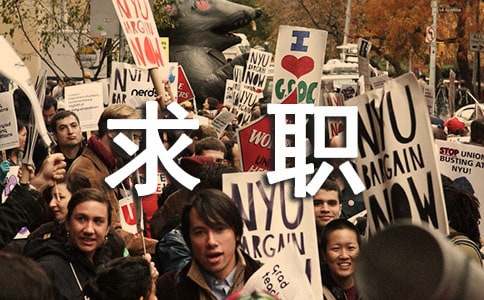 英文求职信 篇1
  Dear Sir or Madame :
  I am writing in response to your ad in the zhaopin.com for a position listed as junior middle school English teacher .I believe my stable-based English knowledge and abundant experience make me an excellence candidate for this position.
  I graduated from Zunyi Normal College and I nearly spent 12 years on the elementary and comprehensive study, then 4 years on the major study of English .Especially through the 4 years' English study, I have gained in-depth knowledge of many English subjects which include Integrated skills of English, Pronunciation and Intonation of English, Oral English, Extensive Reading ,Courses in English literature, English Writing, Listening , Translation, Course in English Grammar, Linguistics, etc.
  Concerning my related experience, I had been employed as a part-time teacher in the foreign language training school for elementary and junior middle school students more than one time .In those position ,I not only taught students English (including Oral English, Grammar, Pronunciation, etc.) but also in charge of them. Thanks to such experience, I learned how to use a comprehensible way to explain complicated problem, and develop superior interpersonal skills between teacher and students and among colleagues.
  I plan to use my employment in the English teaching field and make good use of what I have learnt about English. To be a teacher is my dream throughout the first 21 years.
  Enclosed is a resume that provides more details about my background. I am very excited by an opportunity such as the one you advertised. Though I am in short of experience in some special field, I am ready to seize the chance to test myself. I am
  young, energetic and eager to learn something new and challengeable, I am willing to study harder than others, and absorb others' strengths to make up for my shortcomings. I sincerely hope I could do a favor to your school.
  May you and your school a more promising and prosperous future!
英文求职信 篇2
  mr li yang
  job application
  i am writing to apply for the post of tourist guide.
  i am graduating from xx college this june and i have heard that you are recruiting a tourist guide.i am very interested in this post.
  my specialty is computer english.i am adept at oral translation.
  i am willing to meet different people and that is why i think myself suitable for a tourist guide.
  thank you and i hope to hear from you soon.
  yours sincerely
英文求职信 篇3
  dear mr. smith,
  i read in the march 28th washington post of your need for a civil engineer or urban construction graduate for one of your washington. d.c. area sites. i will be returning to the washington area after graduation in early june and believe that i have the necessary credentials for the project.
  i have worked at various levels in the construction industry every summer since i entered the university. as is shown in my resume, i worked as a general laborer, gradually moved up to a carpenter, and last summer i worked as assistant construction manager on a 100 million-dollar project. i will complete requirements for my urban construction degree in may. as you may know, massachusetts institute of science and technology is one of the few universities in the country that offers such a specialized degree for the construction industry.
  i am quite familiar with your company projects, and my aspiration is to work for a company with your excellent reputation. i would be grateful if i have the opportunity to interview with you. i will be in the washington area during the week of april 18th and would be available to speak with you at that time.
  thank you for your time and consideration.
  sincerely,
  henry mason
英文求职信 篇4
  dear leaders:
  hello: thank you very busy schedule to read my personal statement!
  my name is xxx, yes xxxx vocational and technical college XX term students, professional is the road administration, school classes during the tam highways 07301 sports member and life member of the school and teachers are alike. hanchuang years of studying, i time in accordance with "wide professional, deep foundation, strong capacity, high-quality" standard to the training and development of self, in the continuous learning and practice to improve their overall quality, has established himself as a solid professional foundation of knowledge structured and adaptable, collaborative spirit of the era of rich young people. college to study and grow honed my will, to improve my accomplishment! "no pain, no gain"! i will exert my utmost efforts, working hard to realize their own value of life. as a new century, college students, i had a kind of dare to recommend yourself for daring to explore and innovative spirit. honest and upright character made me really understand how to use and to pay to acquire someone else's return, i will use the efforts and wisdom to fight for my space, so that the community to accommodate me.
  just before graduation, i began to further study and improve their practical ability to better work in the future for your company's development of the best i can for the cause of our province highways contribute their youth.
  i will treasure every opportunity to grasp. at school during which i develop a good learning attitude, and organizational and management capacity, i believe that future work will play a significant role. i consider myself fit and competent in this post, make achievements for the company to create value is my goal, is now handed my resume!
  i will be your company as a new starting point in my life, if fortunate enough to become a member of your company, would be my great honor, i will in future work with a good work attitude and excellent performance, to reward the company. the limited time i will work that into the infinite. looking forward to your company for giving me a chance, i will also honor you.
  sincerely
  salute
  job seekers: xxx
英文求职信 篇5
Dear Mr. Anderson,
  My name is XXXX, a student of XXXXX University. I'm applying for Quality Controller Position which you advertised in the Job on October 10th. My major is pharmacy and I will graduate next summer with a master degree. My studies have included courses in pharmaceutical analysis and chromatography. I'm familiar with the whole procedure of quality control and the use of instruments, such as UV, HPLC, GC etc. I have also learned how to write the analytical report and related documentation. All these skills made me complete quality work independently.
  Besides, I work carefully and have a strong sense of responsibility. Mr. Liu, my director teacher, thought well of my enthusiasm, intelligence and diligence. I also had a happy cooperation with my classmates. I am enthusiastic about pursuing a career as a quality controller in your company because of its innovation and good management. I would appreciate your time in reviewing my enclosed resume and I am looking forward to your reply.
  Yours sincerely,
英文求职信 篇6
尊敬的领导:
  您好!
  今日获悉贵学校征求英语老师。本人自信符合应聘要求,写信应征教师职位。
  本人毕业于xx师范大学行知学院英语专业,在大学四年的'学习生活中,本人认真学习并取得了很大的成。作为一名英语专业的学生,对于听说读写各方面的技能都有了很大的提高,具备了扎实的英语专业知识,系统的掌握了英语教学的相关知识。本人还积极参加课外实践,有过两年的家教和辅导班经验。
  此外,本人还积极参加各种社会活动,抓住每一个机会,锻炼自己。大学四年,我深深感受到,与优秀学生共事,使我在竞争中受益;向实际困难挑战,让我在挫折中成长。
  我热爱教师这一职业,我希望为这一光荣事业添砖加瓦,并且在这实践中不断学习,进步。随信附有我的简历。如有机会与您面谈,我将十分感谢。
  收笔之际,我郑重地提一小小的要求,无论你是否选择我,尊敬的领导,希望您能接受我诚恳的谢意!
  此敬
敬礼
英文求职信 篇7
  1. I believe that you will consider this application favorably and I wish to assure you that I should make every effort to be worthy of the confidence you may place in me.
  若贵公司对我求职应征能予以考虑,本人可作出保证,将尽力为贵公司效劳,敬顷信赖。
  2. I would like to make a change now because I feel that I can go no further in my present job, I feel that my training should enable me to advance into a better and more responsible position, and it appears that this will not be forthcoming at my present position.
  自信以本人的能力和所受的训练,应当获得更大回报,谋得更高职位,而就目前工作来看,将来不会有多大发展前途。
  3. I am permitted to refer to Mr. Smith, Managing editor of the magazine.
  至于我的品德,您可函询《中东国际》杂志主任史密斯先生。
  4. I wish to assure you that, if successful, I would endeavor to give you every satisfaction. 如蒙不弃,惠予录用,本人将尽最大努力工作,争取诸事满意。
  5. Thank you in advance for your consideration and courtesy.
  承蒙阁下的关怀和礼遇,至此表示感谢。
  6. I am enclosing a brief resume as you requested. Please let me know if you want an interview. 随函附寄简历表一份,望能通知能否有机会见面。
  7. I am enclosing a personal data sheet which I think will adequately show you my qualifications. 兹附本人资料一份,谨供贵公司参考。
  8. I would be pleased if you would grant me an interview at you convenience.
  如贵公司愿意接见,我随时侯教。
  9. Trusting you will give my application kind consideration and hoping to hear favorably from you at your convenience.
  敬请贵公司对本人之应征惠予考虑,并请赐函告知。
  10. I hope to have the pleasure of your granting me an interview.
  恳请惠予面谈为盼。
【有关英文求职信范文集锦七篇】相关文章:
有关英文求职信范文集锦五篇01-29
有关英文求职信范文集锦9篇12-17
有关英文求职信范文集锦八篇11-10
实用的英文求职信范文集锦七篇03-20
关于英文求职信集锦七篇12-03
英文求职信模板集锦七篇10-23
销售英文求职信集锦七篇07-15
【实用】英文求职信集锦七篇05-20
有关英文求职信集锦六篇09-09