大学生英文求职信合集五篇
  时间稍纵即逝,我们找工作的时间就要到来,这时候,最关键的求职信怎么能落下!写求职信需要注意哪些问题呢?以下是小编收集整理的大学生英文求职信5篇,仅供参考,欢迎大家阅读。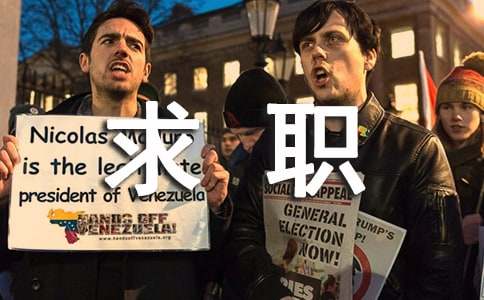 大学生英文求职信 篇1
  Dear Mr. Xiao:
  I am writing to apply for the teacher of your school, which was advertised October 28th with the Career Services Center at Yangtse Evening News. I have enclosed a copy of my resume for your review. I believe that I have the training, experience and qualities that you are looking for.
  According to the advertisement, your position requires excellent teaching skills, computer proficiency. I'm a graduate of Computer Science and Technology. When I was still a graduate student, I taught at a college school for more than one year. I worked hard and got along very well with my students. It was the experience making me find that I like to be a teacher, and I have the ability to be a good teacher. I understand the position also requires a candidate who is responsible and active, works well under pressure, and is able to deal with people in departments of the school. All these are the skills I tried to develop during my school time, and now I believe that I have achieved most of them.
  I feel confident that given the opportunity, I can make you feel satisfied. I would appreciate the opportunity to meet with you to discuss your requirements, and I can be reached at ********.
  Sincerely,
大学生英文求职信 篇2
dear mr liu
  application for the position of accounting manager
  in response to your advertisement in today's for the above position, i would like to submit my application for yourconsideration.
  during the past nine years, my experience has concentrated in the accounting industry with an accounting services firm. being an
  accounting manager for four years, i assisted in the development of a base reference library for 500 clients.
  as you will notice from my resume, i possess excellent oral and writing skills. i have trained four new supervisors through coaching sessions, communication meetings and technical skills sessions. i believe this background provides the management skills you require for this position. i look forward to your reply.
  yours sincerely
大学生英文求职信 篇3
  Dear Sir or Madam,
  It's greatly appreciated that you can share your time to read my self—recommendation letter. My name is Wang Jiang,22,majoring in English. I will graduate from HuBei Normal University in June XX with honors. In the course of four—year university study,I was appointed as vice monitor and the chairman of the League Member. Now I am the member of CPC. Thanks to my industry,I have passed TEM4, CET6 ,TEM8.Meanwhile,four years I reaped many rewards,such as national scholarship,the first ranking scholarship,the second ranking scholarship,3 good's student,outstanding student leader9 f2 m and excellent League Member,etc.
  : | H,"Only after polishing, the sword will be sharp; only after suffering severe winter, the plum blossom will be fragment." After four—year hard study, I have possessed the quality to be a qualified English teacher. I got the second price in teacher skill competition in HuBei Normal University as well as the first price in normal students' teaching lesson .
  Four—year hard working arms me with solid specialized knowledge. Now, I have mastered the basic English skills: listening, speaking, reading, writing and translation; and also have a good knowledge of grammar, phonetics, linguistics etc. Additionally, extensive reading has broadened my mind. It acquainted me with western countries' culture and custom. Hard working also rewards me with high scores in examination.
  With a perfect mastery of specialized knowledge, I also developed myself in all-round way. I have been paying special attention to foster my managerial ability, coordinate ability and cooperative ability. So I have done lots of jobs during my college life, such as working as a student secretary of the college of foreign studies, an English training teacher of Info Tech Essentials, Inc. HuangShi Branch, a private tutor. I have not only done a good job but also have leant a lot from such experiences.
  Moreover, my self-confidence, industry, and enthusiasm as well as great passion pave the way for conquering the difficulties which would occur in future work.
  All in all, please do believe I am competent enough and I can feel up to this position. I am positive about a success in this post.
  Your sincerely,
  Wish your business!
大学生英文求职信 篇4
  April 6,20xx
  P.O.Box 3
  XX University
  Beijing,China 100000
  Dear Sir/Madame,
  Your advertisement for a Network Maintenance Engineer in the April 10Student Daily interested me because the position that you de- scribed sounds exactly like the kind of job I am seeking.
  According to the advertisement,your position requires a good university degree,Bachelor or above in Computer Science or equivalent field and proficient in Windows NT 4.0and Linux System.I feel that I am competent to meet the requirements.I will be graduating from XX University this year with a MSC.My studies have included courses in computer control and management and I designed a control simulation system developed with Microsoft Visual and SQL Server.
  During my education,I have grasped the principles of my major subject area and gained practical skills.Not only have I passed CET - 6,but more importantly I can communicate fluently in English.My ability to write and speak English is a good standard.
  I would welcome an opportunity to attend you for an interview.
  Enclosed is my resume and if there is any additional information you require,please contact me.
  Yours faithfully,
  Wan Long
  敬的领导:
  您好!
  非常感谢您在百忙中一览我的求职材料,从中您将会感受到一个年轻大学生真诚的期望。
  我是新疆大学的一名20xx届毕业生,作为区域经济学专业的'一员,我感到非常自豪。因为在区域经济学方面我受到了更全面、更大更深的理论教育,整个区域经济学专业教育给我打下了坚实的基础。受到了基本实验技术的严谨训练,从而不断地提高了独立解决问题的能力。感谢您能给予我机会和力量,开始我的又一段崭新的人生。
  "追求卓越"是我一贯的思想和目标。在校的三年中,我努力从各方面完善和提高自己,在思想上、政治上我严格要求自己,积极向上,入校后参加了学校入党积极分子培训班。在学习上勤奋、认真,连续两年获得奖学金,学习成绩一直处于班级前列。并且十分注重自己计算机的学习,顺利通过计算机cct考试。平时很注意锻炼自己人的综合能力,同时注重自己的组织管理、语言等能力,也得到了很好的锻炼。
  知识需要不断的积累和更新,同样离不开社会实践。在校期间,我积极参加班级活动,在假期积极参加社会实践活动,培养了我吃苦耐劳的精神,培养了我的实践能力、观察能力。我明白不管干什么事,都要有热心,我会满腔热血去干每一件事。
  择业是我人生一个新的转折,事业的起点。该选择在何处?我思索良久得知贵单位有雄厚的实力。本着发挥特长与同事携手共进,为区域经济事业尽微薄之力。不量自荐,如果贵单位有待填充,我愿随时接受您的面试,我也将用自身的实力一生的努力来证明我自己。
  恭祝:身体健康,工作顺利!
  此致
  敬礼
大学生英文求职信 篇5
Dear sir,
  I am writing you the letter to show my interest in the position of assistant manager . I learned from the advertisement in the newaper .Please find enclosed my resume ,which I am forwarding to you as an application from the position of assistant manager.
  I have always been a top student in my school .I also took several other courses in my are time and excelled in all of them because of my hard study .Iam a prepared party member and have past CET4 now.I have had several practice in one company,so I have much experience .I have been taking part in a variety of activities,through which my teamwork irit and communicative skills greatly improved.
  I would like to meet you if you are convenient .Thank you for your consideration.
  faithfully yours,
Lin Churong
【大学生英文求职信合集五篇】相关文章:
大学生英文求职信合集六篇01-09
大学生英文求职信合集5篇12-02
有关大学生英文求职信合集九篇02-12
大学生英文求职信范文合集5篇02-12
大学生英文求职信合集七篇02-07
关于大学生英文求职信合集10篇06-30
大学生英文求职信范文合集八篇03-03
关于大学生英文求职信范文合集五篇03-25
关于大学生英文求职信范文合集8篇03-25