精选毕业生英文求职信四篇
  时光在流逝,从不停歇,新一轮的招聘又在朝我们招手,这时一封好的求职信可以起到毛遂自荐的作用哦。你知道写求职信需要注意哪些问题吗?下面是小编为大家整理的毕业生英文求职信4篇,欢迎阅读,希望大家能够喜欢。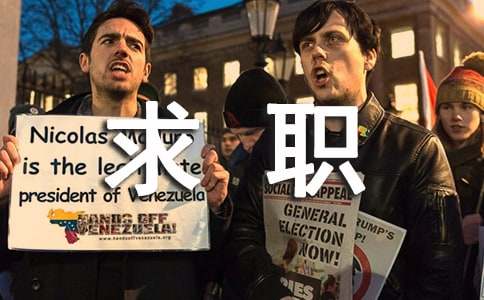 毕业生英文求职信 篇1
  Dear Sir or Madam,
  I have learned from an advertisement that your company is in need of a secretary. I would like you to consider me for the position.
  My name is zhaopin. I am twenty-three years old. I am studying business management in xx University. I will graduate this summer. I am familiar with computer operation and office softwares, which can help me do the office work very well. And I have learned English for ten years.In the past two years, I have been an editor for the English Paper of my department. My grades come out top in my department. What's more, I like office work very much and I also think that I can be competent for the job.If I could have the opportunity to get the job I will be quite appreciative.
  Thank you for your consideration. I look forward to hearing from you.
  Yours faithfully,
  zhaopin
毕业生英文求职信 篇2
Dear Sirs,
  I have just seen your advertisement in Beijing Evening News of the 6th August for a salesman in the Electronic Device Section of your company. I'm very interested in the job and I feel I'm qualified to meet the requirements. I'm therefore enclosing a resume together with reference from my supervisor.
  As you can see, I once worked in the Electronic Department. So I am familiar with different kinds of electric devices. I have worked more than once as a salesman in some stores during my previous vacations. Besides, I'm very patient and friendly in nature. I'm confident that I shall be suitable for the kind of job.
  If you need any further information, I shall be very pleased to supply it. Or I wonder if you will grant me with an interview.
  I'm looking forward to hearing from you soon.
  Yours faithfully
毕业生英文求职信 篇3
  dear leaders:
  hello!
  i am a college senior technicians in shiyan city, nc 2 department of mechanical engineering mechatronics students will graduate in june XX. at a time when the journey is about to set foot in this job presented their information, special i wish to apply, your company is willing to accept the examination and selection.
  i know that your company online is a very promising company with a modern trend, and it is very dynamic, and i very much like to be able to join such an enterprise, do my best contribution to the development of the company's own modest. at the same time be able to play their positive role in development, hope to be able to help your company, in your environment for the development of the company to promote its own development.
  accompanied by youthful passion and the desire for knowledge, i am going to go through a three-year journey of learning, the university of better life, i developed a rigorous scientific way of thinking, but i created a positive and optimistic attitude towards life and the sense of innovation to forge ahead . inside and outside the classroom to expand the broad range of social practice, a solid foundation of knowledge and a broader vision, so i have a better understanding of society; in continuous learning and work to develop a rigorous, pragmatic working style and excellent quality of unity and cooperation, i believes that he can be in the position shou-yeh, jobs and more business!
  all these are to prepare tomorrow's development. in learning the profession, the emphasis on combining theory and practice, with strong professional knowledge and skilled ability to do their duties.
  have access to mid-level digital mapping technology and professional certificates, etc., access to integrated third-class scholarship, is the city of shiyan city, volunteers of all this one has me involved in the initial handling of machinery and machine tool maintenance, and management ability to work .
  if the manager can give me a chance, i will treasure this unique has a great opportunity, but also hope that i have learned to do my best to work for your organization contribute to the prosperity and development of a low power of their own. can give me a chance to interview, i will feel honored. look forward to the company's back!
  sincerely,
  salute!
毕业生英文求职信 篇4
Dear Sir,
  I will graduate from the University of Kansas with a Masters deGREe in June of this year. My major is Pharmacy and I am very interested in securing a position before I graduate, if possible.I am a Chinese and my bachelor's deGREe is from Zheg University.
  I have long been hopeful of working for you after I graduate, BECause I consider you the finest hospital in this region, I as sure that if I have the privilege of serving in your pharmacy, I will greatly increase my education and my experience.
  Needless to say, I will have completed a standard course in pharmacy before I graduate in June. In addition, I have chosen to elect all the courses available at my school in Hospital Pharmacy. I did this BECause I have always wanted to be a hospital pharmacy. My professors, Sr. John Harkin, Dr. Mildred Carter, and Dr. Iriny Schultz have give me permission to use their names as reference.If you have a position available after I graduate, I would
  appreciate it. If not, please keep my name on your file, because I consider your Pharmacy the best in this region.
  Sincerely yours,
【精选毕业生英文求职信四篇】相关文章:
精选毕业生英文求职信三篇12-16
精选毕业生英文求职信合集8篇03-22
精选毕业生英文求职信十篇03-19
毕业生英文求职信范例03-20
精选毕业生英文求职信集锦十篇03-27
精选毕业生英文求职信汇编七篇03-27
精选毕业生英文求职信集合七篇03-26
精选应届毕业生英文求职信三篇03-26
精选大学毕业生英文求职信3篇03-26