英文专业求职信
  时间的脚步是无声的,它在不经意间流逝,找工作的黄金时间马上就要到来,求职信也应跟上时间的脚步了哦。求职信怎么写才能具有特色?以下是小编收集整理的英文专业求职信,欢迎阅读,希望大家能够喜欢。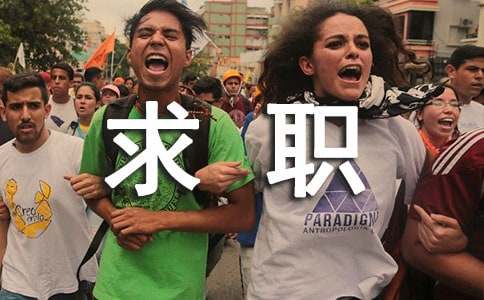 英文专业求职信1
  my name is juanjuan xu,and i will graduate from xi'an fanyi university in the year xx,my major is secretary in english department.
  it's my great pleasure to have this opportunity to improve our mutual understanding. during the three –year college study,i tried my best to learn all kinds of knowledge,and weigh the hard work of my teachers and myself; i have mastered english listening,speaking,writing and reading skills.
  moreover,i have a good command of business english and the
  basic theory,public relationship of secretary. meanwhile,in order to enlarge my knowledge,i always read some newspapers and magazines about business and trade, and i used to do some representative of business in my spare time. at the same time,i learnt computer
  skills during my summer vacation,and now i'm familiar with office xx. it is my three –year college life that makes me form my life attitude. also my three-year college life that makes me rich in
  knowledge,and it's also my three-year college life that makes me form my life attitude. honesty,trust,diligence is principle of how to be a man.
  as a college graduate,i believe "where there is a will,there is a way",and i will try my best to do a good job in my business. so i sincerely hope that i can make a position in your company so that i can serve for the company in the future.
英文专业求职信2
  (姓名)xxxx xxxx
  no.61 daizong street
  tai'an, shandong province
  0123-22345671
  xxxx@xxxx
  may10, 20xx
  headmaster kang
  no.1 high school of qingdao
  no.66 guang ming street
  qingdao, shandong province
  dear doc.kang,
  i am xxxx, 21 years old, male. i am to graduate from the college of foreign languages, shandong agricultural university. my specialty is english. i am determined to be a teacher, after graduation, which is a long-cherished dream since my entering this college.
  during my college life, i have made great progress both in study and in doing things and have passed tem4, tem8, cet4 and cet6. i have tried my best to learn abundant knowledge about my major and master the skills of listening, speaking, reading, writing, translation, etc. additionally, i have hunted in many fields to build up a reasonable structure of knowledge. and also i have taken an active part in social activities, which has greatly enriched my college life and improved my ability of organizing and coordinating. being the number of the students' union of our college and the chairman of an association, i have learned how to unite and cooperate better with my fellow students. because of my patient and careful service work, i have made a lot progress in my place.
  having broad interests, perseverant personality is my most attractive advantage. i am inclined to think independently, while i am a cooperative person. i am always conscientious and responsible in doing things. the experience of being a tutor for three years firms my ideal of devoting myself to education career and i believe the qualities of being patient, cooperative and dedicative will make me a good teacher.
  with an active, optimistic and enthusiastic personality, i believe i can do a good job if you give me an opportunity. my success owes to your appreciation.
  thank you for your concern and attention!
  xxxx
英文专业求职信3
尊敬的领导:
  你好!
  首先感谢您在百忙中抽时间来阅读这封!我叫XX,现年16周岁,来自贺州,是药剂专业09届毕业生,毕业于XXX学校!我希望能得到您们的赏识与栽培,为了发挥自己的'才能,特向朋友们自荐。在这里我不能向您们出示任何有权威的人士的推荐书来为我谋得职业,也拿不出一累累的获奖证书来做我的筹码,但我会用我所学的知识做为我的奠基石。如果说我有什么优点的话,那就是我年轻,我有能力。虽然我没有过什么药营经验,我坚信自己能做好每项事!
  在校期间,我认真学习,努力做好本职工作,在班上身为一名副班长,更要有带头作用,纪律性要严谨。在社团,我是一名理事,安排人员值周,把每象工作安排得井井有序!积累了大量的工作经验,具有良好的身体素质和心理素质。几年来我努力学习专业知识从各门课程的基础知识出发,技能操作规范。并熟悉了常用药物的理化性质,药理作用及剂型特点,掌握了药物的提取、合成、检识等实验技能。
  这为我今后奠定了良好基础,也取得良好成绩。除此,我还自学了电脑方面的一些知识,比如:电脑一般故障的排除和文字的处理与排除,制作图片、表格等。作为一名当代学生"服务社会"是我的职责,"敬业"是我的人生信条,"年轻""可塑性强"是我的资本。我将以饱满的热情,一丝不苟的态度迎接挑战。"大道酬勤"是我的信念,"自强不息"是我的追求。我特在此冒昧自荐,如果能得到您们的青睐我一定会以不断学习、积极进取的精神,竭诚为您们服务,做到鞠躬尽瘁。希望贵学校能给我一个发展的平台,我会好好珍惜它,并全力以赴,为实现自己的人生价值而奋斗,为贵学校的发展贡献力量。
  此致
敬礼
  求职者:
  20xx年9月27日
英文专业求职信4
  dear sir or madam:
  i am very interested in working for your company. after speaking with you on 14th, january, i am very keen to apply for the position in your company. i appreciate your time and consideration in interviewing me.
  i am especially keen to work in the role because it matches exactly what i am looking for. i am excited about the prospect of working for your company. there are a lot of reasons why i hope to join the company. the first one is your exciting innovation in the software world, your care for employees and your outstanding services toward your customers. i want to be one member of such a dynamic company. i feel it will be great to work in this environment and i really long to be a part of your team. i have noticed that your company is a company with strict working rules and
  performance-oriented, but being humanistic.
  from the above information and the data on your company's website, i can conclude that your company is an innovative, customer-oriented, and a company in pursuit of excellence. i appreciate it very much and like to work here.
  as you will see from my attached resume, my educational qualifications and experience demonstrate a solid grounding which certainly prepare me for making contribution to your company. having completed a bachelor of business english degree, i have a good grasp of english and i am able to show a number of key skills that you are looking for. we have internship period each semester. from the practice, especially the language practice this summer, i have learnt a lot. my capability for self-control, adaptability, translating and professional skills has been greatly improved.
  my study result was excellent. though there are many criteria to judge a good student, i think that the result is important while in the university. the other aspects, including ethics, team spirits and experience are essential as well. i did well in these aspects. for instance, i ever organized some activities while in the student association, and which exercised my team spirit and organizational skills.
  as for me, i describe myself as a friendly, easy-going, sincere and optimistic person who enjoys working with a team. the biggest advantage that i have is i am
  responsible. i am a conscientious person who likes to do the best i can with my given
  potential to fulfill my promises. a major weakness is that i am inexperienced now that i am a new comer to the society. i have a lack inexperience, but i can make it up by my diligence. besides, i am good at learning. i have been trying to find any possible chance to expose myself to various kinds of experience. and i think that is what i am going to do all my life. i believe i will get great improvement as long as i am open-minded to study and endeavor to dig my advantages. i am confident that i will adapt to the new environment in the shortest time and i could do an excellent job in the position. i am sure you will not be disappointed if you give me a chance.
  i am very interested in working for your company and i am looking forward to
  hearing from you once the final decisions are made. please feel free to contact me at any time. i can be contacted by phone or e-mail as quoted above. as requested, i have attached my resume.
  thank you again for your time and consideration.
  yours faithfully,
  shang xiaoli
英文专业求职信5
  dear managers:
  i want to apply for you in the newspaper published about human resources management position. i'm good at working analysis and personnel selection and hiring. what i learned knowledge is very suitable for the position
  in 20xx i will graduate and get about human resources certificate. i have a lot of work on human experience you will resume see below. i'm very familiar with job analysis. i provides managers with many employees of the information about the ability to help their selection
  i am available for an interview. if you please contact me at this number 15952637483
  i expect you to contact me.
  best wishes
  xxxx
英文专业求职信6
  dear sir or madam,
  thank you for browsing my resume.
  my english name is paris. i am a brave and outgoing person. also, i have a sense of responsibility and team spirit. basically, i graduated from zhaoqing science and technology polytechnic , and i have obtained the cet-4 and cet-6 certification.
  in my previous company, i was a assistant of english translator .my daily work is mainly responsible for receiving , replying and translating emails, so i am good at writing and translating.. otherwise, i am good command of ms and ai software, as i need to make production of english instruction manuals.my work experience is poor, but it enable me to not only i have enthusiasm to study hard and work hard, but also can work under pressure. please give me a chance to have an interview.
  your favourable reply is highly appreciated, thanks.
  faithfully,
英文专业求职信7
  xxavenue,
  number xx trade
  xxxxxxxxxxx
  objective:i want to get a human competent post
  skills: good at work analysis
  good at human resources management
  human resources management knowledge
  have the certificate of human resource management
  work experience:
  in january 20xx to february i get a about human work in xxcompany. my main job is to work job description. this not only let me to learn knowledge into practice still let me for the company to provide the basis for the selection of candidates
  in july 20xx to august i get a about human work .my work is work analysis. i for the company's human competent provides the company's employees capacity situation. this greatly exercise i work analysis skills
  additional experience:
  a year later i will graduate and get human certificate. i majored in business administration and human resources. my interest is the human resources and i have the professional human knowledge
  xxxx, number
  180jxxxvocational
  exxxx march,20xx
  xxx,human resources manager
【英文专业求职信】相关文章:
关于英文专业求职信08-03
英文专业求职信(7篇)09-30
英文专业求职信7篇09-29
财会专业英文求职信优秀范文03-20
英文专业求职信模板5篇08-26
企业管理专业英文求职信09-10
会计专业英文求职信(2篇)03-24
会计专业英文求职信2篇09-26
会计专业英文求职信4篇09-25