秘书英文求职信(精选4篇)
  时间过得可真快,从来都不等人,找工作对于我们说已越来越近,现在的'你想必是在写求职信吧。你知道求职信要如何写吗?以下是小编精心整理的秘书英文求职信,仅供参考,大家一起来看看吧。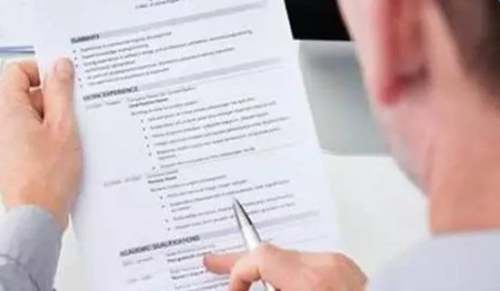 秘书英文求职信1
Dear Sir/Madam:
  My name is ××× , and I will graduate from Xi'an FanYi University in the year 20xx, My major is secretary in English department.
  It's my great pleasure to have this opportunity to improve our mutual understanding. During the three –year college study, I tried my best to learn all kinds of knowledge, and weigh the hard work of my teachers and myself; I have mastered English listening, speaking, writing and reading skills.
  Moreover, I have a good command of business English and the basic theory, public relationship of secretary. Meanwhile, in order to enlarge my knowledge, I always read some newspapers and magazines about business and trade, and I used to do some representative of business in my spare time. At the same time, I learnt computer skills during my summer vacation, and now I'm familiar with Office 20xx. It is my three –year college life that makes me form my life attitude. Also my three-year college life that makes me rich in knowledge, and it's also my three-year college life that makes me form my life attitude. Honesty, Trust, Diligence is principle of how to be a man.
  As a college graduate, I believe "where there is a will, there is a way", and I will try my best to do a good job in my business. So I sincerely hope that I can make a position in your company so that I can serve for the company in the future.
  Yours faithfully,
秘书英文求职信2
xx:
  我从《XXX日报》上的招聘广告中获悉贵酒店欲招聘一名经理秘书,特冒昧写信应聘。

  两个月后,我将从工商学院酒店物业管理系毕业。身高1.65cm,相貌端庄,气质颇佳。在校期间,我系统地学习了现代管理概论、社会心理学、酒店管理概论、酒店财务会计、酒店客房管理、酒店餐饮管理、酒店前厅管理、酒店营销、酒店物业管理、物业管理学、住宅小区物业管理、应用写作、礼仪学、专业英语等课程。成绩优秀,曾发表论文多篇。熟悉电脑操作,英语通过国家四级,英语口语流利,略懂日语、粤语、普通话运用自如。
  去年下半学期,我曾在XXX五星级酒店客房办化验室实习半个月,积累了一些实际工作经验。我热爱酒店管理工作,希望能成为贵酒店的一员,和大家一起为促进酒店发展竭尽全力,做好工作。。
  此致
敬礼!
  求职人:XXX
  XXXX年XX月XX日
秘书英文求职信3
Dear Mr. Director,
  I have learned from the newspaper that you are employing an administrative secretary. I am very much interested in this position.
  I have worked as an administrataiv secretary for a chemical company in Shanghai for three years, so I have some understanding of the chemical industry. I graduated from the East China University of Technology, holding a bachelor degree. Having obtained certificates of CET-4 and CET-6, I find myself fluent in both spoken and written English. In adition, I am also quite familiar with computer skills.
  Enclosed please find my resume.
  Looking forward to your early reply.
  Yours sincerely,
秘书英文求职信4
Dear Mr××,
  Ms. Huang of your company has told me that your dept needs a manager assistant,and I wish to apply for the position. I will graduate from commercial school next month. My outstanding record at school and some experience in business has prepared me for the work you are calling for.
  I am really interested in learning business practice,and also a diligent worker and a fast learner. If given a chance, I am sure I can prove my worth in your company.
  I will be available during the weekdays in the morning for any interviews you may want to give. Enclosed is my resume,and hoping for your immediate reply.
【秘书英文求职信(精选4篇)】相关文章:
秘书英文求职信精选2篇03-23
英文秘书求职信09-25
秘书英文求职信(2篇)10-18
秘书英文求职信(4篇)09-22
秘书英文求职信合集八篇09-08
秘书英文求职信合集五篇09-05
秘书英文求职信合集7篇09-02
关于秘书英文求职信三篇08-13
秘书英文求职信(汇编4篇)09-28