【精华】大学英文求职信3篇
  时光飞逝,时间在慢慢推演,迎接我们的将是新的.工作机会,新的挑战,这时候需要提前写好求职信了哦。为了让您不再为写求职信头疼,以下是小编为大家收集的大学英文求职信3篇,仅供参考,希望能够帮助到大家。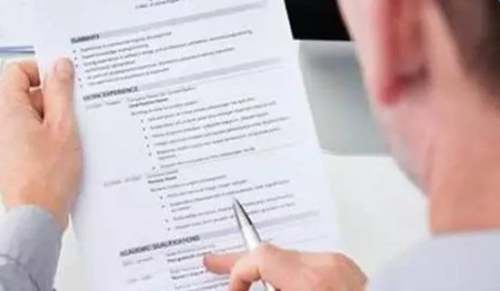 大学英文求职信 篇1
Dear Sir or Madam,
  Now and then corporations send out feelers for just the right type of creative person. This person must fit any criteria. Usually, after all is said and done, the corporation wants a person who can manage, create and communicate. An active youth is just around.
  On my graduation from college recently, I am eager to gain a position that will offer me opportunities and also changes. I thought perhaps you would keep me in mind for a possible opening.
  I am strong, optimistic ,dynamic and honest.During my education, I have grasped the principals of my major and skills of practice. Not only have I passed CET, but more important I can communicate with others freely in English. My ability to write and speak English is out of question.Moreover, I have had benefited much from my part-time jobs. A copy of my antecedents is enclosed for your reference.
  I would appreciate your time in reviewing my enclosed resume and if there is any additional information you require, please contact me.I would welcome an opportunity to meet with you for an interview.
  Very truly yours,
大学英文求职信 篇2
Dear Sir,

  In reply to your advertisement in regarding a vacancy in your office, I wish to apply for the position of senior clerk, which you have specified.
  I feel confident that I can meet your special requirements indicating that the candidate must have a high command of English, for I graduated from the English Language Department of - University three years ago.
  In addition to my study of English while in the University, I have worked for three years as secretary in the firm of ABC Trading Co,Ltd.
  The main reason for changing my employments is to gain more experience with a superior trading company like yours. I believe that my education and experience will prove useful for work in your office.
  I am enclosing my personal history, certificate of graduation and letter of recommendation from the president of the University, I shall be obliged if you will give me a personal interview at your convenience.
  Very truly yours.
大学英文求职信 篇3
  respect yourpany leadership:
  how do you do! first of all thank you for taking the time to see my letter of application.
  i am wuhan erqing industrial technical school graduates of the class of XX. i love die the professional and its input for the high energy and enthusiasm.
  in the three years of technical school life, i work hard, and strive to up, study hard foundation and professional knowledge, after school time positive to broaden their knowledge, and take an active part in school in various sports activities. as was about to step out of the school, to social jijiaosheng, i full of passion and confidence to meet all of this.
  in todays society need high quality talents, so i always pay attention to own improve, and build a reasonable knowledge structure. in the mold and numerical control (nc) has a profound theoretical foundation, and mechanical drawing, mechanical process, tolerance fit, machinery manufacturing, professional mathematics, mechanical processing,puter graphics and so on various aspects have certain base.
  three years technical school life study and exercise, give me is only a preliminary experience, for towards social not enough, but the so-called and to know already person to die, i believe my full of working passion and serious academic attitude can make up for the deficiency of the temporarily. therefore, in the face of the past, i with no regret, here is a wise choice. facing the present, i strive for success diligently; facing the future, i look forward to more challenges. the conquest of difficulties, holds each opportunity, believed that oneself certainly will deduct splendid one.
【【精华】大学英文求职信3篇】相关文章:
【精华】大学英文求职信4篇09-09
【精华】大学生英文求职信四篇01-06
【精华】大学生英文求职信三篇12-22
【精华】大学毕业生英文求职信四篇03-27
【精华】大学毕业生英文求职信3篇03-25
【精华】大学毕业生英文求职信4篇03-23
大学英文求职信集合7篇10-17
【精品】大学英文求职信三篇10-05
大学英文求职信合集7篇10-04
大学英文求职信集合五篇10-04