实用的英文求职信范文集合八篇
  时光在流逝,从不停歇,许多朋友又将开始寻求新的工作机会,是时候抽出时间写求职信了哦。但是求职信要写什么内容才是恰当的呢?以下是小编帮大家整理的英文求职信8篇,供大家参考借鉴,希望可以帮助到有需要的朋友。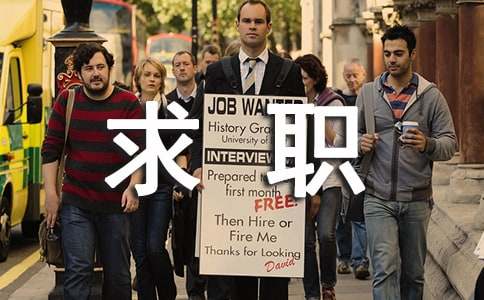 英文求职信 篇1
  优秀英文求职信
  April 13,20xx P.O. Box 36
  BIIT University
  Beijing,China 100000 Dear Sir/Madam: Please consider me for your Sales Management Program. My background is one of selling ideas, concepts and programs, and of motivating myself and others to realize our potential. Attitudes predict behavior - or so goes the saying in sales. If this holds true, I am sure to be as successful in sales management as I am in my college endeavors. My unceasing optimism, self-determination and ability to set goals have allowed me to achieve academic and personal objectives. Because of my can do attitude, sales will provide the challenge and opportunity to continue my successful history of setting and achieving goals. Please allow me the opportunity to elaborate on how my background predicts sales success. I guarantee youll be providing your corporation with an outstanding sales management . Thank you for your attention.
Sincerely, Deng Yun
英文求职信 篇2
  April 13,20xx N5Z
  Room 212 Building 343 N5Z
  Tsinghua University,Beijing 100084
Ms. Yang:
  I was referred to you by Mr. Zhang, a Partner with your Beijing office, who informed me that the Shanghai office of your company is actively seeking to hire quality individuals
  for your Auditor Program.
  I have more than two years of accounting experience, including interning as an Auditor last year with the Beijing office of CCCC. I will be receiving my MBA this May from Tsinghua University. I am confident that my combination of practical work experience and solid educational experience has prepared me for making an immediate contribution to your company. I understand the level of professionalism and communication required for long-term success in the field. My background and professional approach to business will provide your office with a highly productive Auditor upon completion of your development program.
  I will be in the Shanghai area the week of April 16. Please call me at 136001216901 to arrange a convenient time when we may meet to further discuss my background in relation to your needs. I look forward to meeting you then.
  Sincerely,
英文求职信 篇3
  Dear Sir or Madam:
  I am writing in response to the advertisement you placed in the Sunday paper for a sales manager in your company. Your company has a reputation for producing high-quality products like Mandolin network system. I am interested in joining such a professional organization.
  As you can see from the enclosed resume, my previous work in an export company has provided me with lots of opportunities to contact all kinds of customers and suppliers home and abroad. Across communicating with them, I have got very familiar with the international trade and the current market. Besides, my educational training at university concentrated also on international trade which equipped me with a solid foundation in sales and trade.
  As such, I believe that my service could be of great benefit to your company in terms of customer relation and new business connections.
  I hope to have an opportunity to meet your human resource manager in order to let you know more about me. I enclose a resume and could be available for an interview at your convenience. Looking forward to hearing from you and thank you for your consideration.
  Sincerely yours,J.S. Wu
英文求职信 篇4
Dear Sir/Madam:
  I will be graduating from Graduate School of Suzhou University this year with a M.S. degree. My studies have included courses in textile chemistry and dyeing and finishing.
  During my education, I have grasped the principals of my major and skills of practice. Not only have I passed CET-6, but more important I can communicate with others freely in English. My ability to write and speak English is out of question. Besides, I am familiar with computer software including words, Excel and Power Point. I feel that I am competent to meet the requirements.
  I would appreciate your time in reviewing my enclosed resume and if there is any additional information you require, please contact me. I would welcome an opportunity to meet with you for a personal interview.
  With many thanks.
英文求职信 篇5
xxxleadership:
  your busy schedule to take some time to read my material in this job, thank you very much for giving me an opportunity for success and challenges.
  i called xxx, xxpeople, xxtourism management institute of tourism department of 20xx-year graduates. learning in the university life, a systematic study of the tourism management expertise, and actively participate in the practice of travel agents, tour guides part-time work and regular professional training, so i can have a quality manager and vocational skills. the courses in learning, it is also a minor in the legal profession, the law also have a certain understanding, to obtain a certificate of legal minor. english has passed cet-4, and 20xx-year tour guides to pass a national qualification certificates. at work, i served as a member of the class life of the party branch secretaries and mission, the mission branch in the organization of work performance and personal优秀团支部been outstanding title of league cadres. has served as executive director of the tourist association and the association of computer and other computer-loving students to create a common network of zhejiang forestry college野风studio, is reonsible for financial management and the technical aects of the project, in the work of the management of accumulated experience. at the same time, a number of sites involved in the planning and production, with web design, web development skills and experience, the basis of a certain art. at the same time to a wide range of office software proficiency to master vb, c programming language. computer has been through two test computers, zhejiang university (vb language) and the national computer rank examination iii (network technology).
  now i am going to bid farewell to a variety of campus life, face to create a cause, i look forward to in your organization to find a good ace for development, and real hope in your heart to do, under the leadership of moses, and share weal and woe! if you hire, will live up expectations! thanks敬候complex, heartfelt gratitude!
  finally, once again thank you for reading this letter and look forward to your reply as soon as possible and wish the proerity of your organization!
英文求职信 篇6
Dear Sir,
  On my graduation from college this fall, I am desirous of securing a position that will offer me opportunity in the field of import and export trading。 Knowing something of the scope and enterprise of your huge export department, I thought perhaps you would keep me in mind for a possible opening。
  I am strong and alert, and shall be twenty years of age in July next year。 At present I am a student in the college of — but I shall graduate from the college this coming July, finishing the requirements in three years, I have had no business experience, but my college record has been good。 A copy of my antecedents is enclosed for your reference。
  Dr。B。Chao, President of the college of — will be glad to tell you more about my character and ability, I shall be glad to call at any time for an interview。
  Very truly yours
英文求职信 篇7
dear sir:
  i would like to apply for the position of secretary which you advertised in jobspower.com. i have been handling most of the secretarial work at my present company for the past two years, and i feel that i can qualified to fill your position.
  i am enclosing a brief resume as you requested. please let me know if you want an interview.
  one reason that i would like to be employed with your firm is that you are dealing with import and export trade. i would look forward to dealing with overseas companies and at the same time having a chance to use english more.
  yours sincerely
英文求职信 篇8
  i should appreciate the privilege of an may be reached by letter at the address given above,or by telephone at1234651.
  i feel that a personal meeting would give us the opportunity to discuss your shout-and long-term objectives and my ability to direct your organization towards successfully achieving those goals.
  i should be glad to have a personal interview,and can furmish references if desired.
  thank you for your consideration.
  i will contact you in a few days to arrange a meeting for further the interim,shold you require additional information,i may be reached at6666666between11:00am and6:00pm.
  i welcome the opportunity to meet with you to further discuss my qualifications and your you for your time and consideration.
  i have enclosed a resume as well as a brief sample of my writing for your look forward to meeting with you to discuss further how i could contribute to your organization.
  thank you for your attention to this lood forward to speaking with you.
  the enclosed resume describles my qualifications for the position would welcome the opportunity to personally discuss my qualifications with you at your convenience.
  i would welcome the opportunity for a personal intervies with you at your convenience.
  i feel confident that given the opportunity,i can make an immediate contribution to any would appreciate the opportunity to meet with you to discuss your will call your office on friday,to schedule an you for your consideration.
  i look forward to speaking with you.
  i can be reached at the telephone number listed would appreciate any leads you could give me.
  again,i very much enjoyed our conversation.
【英文求职信】相关文章:
英文求职信英文求职信简单03-23
英文求职信 求职信范文英文03-10
英文求职信 写英文求职信02-14
英文求职信 一封英文的求职信11-11
求职信英文10-20
英文求职信06-08
经典英文求职信12-17
求职信英文11-02
英文求职信11-14
英文的求职信11-07