【实用】英文求职信模板汇总8篇
  光阴如水,我们又将打开新的篇章,寻求新的工作机会,这时是不是该好好写一封求职信了呢?相信许多人会觉得求职信很难写吧,以下是小编收集整理的.英文求职信8篇,仅供参考,欢迎大家阅读。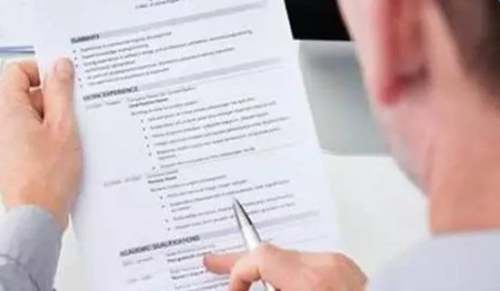 英文求职信 篇1
  dear sir or madam,
  I learned from that your company is offering a positing for a secretary,and it's a great pleasure for me to write to explore the possibility of seeking the job.
  I graduated two years ago from ,and obtained degree in the field of business management.During my stay in the university my major course included macro-economic,business communication skills,marketing and computer applications.I was especially fond of the coumnication skills which enabled me to dead with people and things around well.
  Upon graduation I engaged with as an assistant to the head of Department. My responsibilities consisted of carrying out market surveys,writing reports and organizing meetings within the department.This two-year experience has helped me a lot in many ways.In particular, I become increasingly aware of the importance of co-ordination and co-operation among coworkers. I also believe that the experience will qualify me for the current vacancy in your company.
  I passed both CET-4 and CET-6 with high marks. my spoken English is also fulent enough to organize meetings in English.And my former boss was a native English speaker.
  I enclose here in my resume and some relevant documents as required.And if you need any further information on me,I also refer you to Mr., my ex-colleague, who is available at -.
  I appreciate your sincere consideration of me, and am looking forward to an early interview with you.
  Yours
英文求职信 篇2
Dear Sir,敬启者:
  In reply to your advertisement in Beijing Youth Daily of December 25, I respectfully offer my services for the situation.贵公司十二月二十五日在《北京青年报》刊登招聘广告, 本人特备此函应征该职位。
  I am thirty -two years old and a graduate of Beijing Foreign Studies University, My experience in this line of work includes five years as a salesman with the NCC Company.我今年32岁,毕业于北京外国语大学, 曾在NCC公司担 任推销员历五年之久。
  The reason for leaving my present employment is because they're closing their office.由于任职的公司宣布解散,只好去职。
  I am enclosing my resume together with my photo, and I believe that they may be found satisfactory.兹随函附履历表及照片一份,希望阁下能够满意。
  As regards salary, I would be glad to start with HK$ 5,000 per month plus commission.至于月薪一事,希望能从五千港币起薪,加上佣金。
  If you would like to know more about my ability, I can be available for an interview at any time convenient to you. 倘若阁下愿意接见本人以了 解我的能力,我将随时侯教。
  Truly yours,XX启
英文求职信 篇3
Dear Sir,
  In reply to your advertisement in JobsPower.com regarding a vacancy in your office, I wish to apply for the position of senior clerk, which you have specified.
  I feel confident that I can meet your special requirements indicating that the candidate must have a high command of English, for I graduated from the English Language Department of - University three years ago.In addition to my study of English while in the University, I have worked for three years as secretary in the firm of ABC Trading Co,Ltd.
  The main reason for changing my employments is to gain more experience with a superior trading company like yours. I believe that my education and experience will prove useful for work in your office.
  I am enclosing my personal history, certificate of graduation and letter of recommendation from the president of the University, I shall be obliged if you will give me a personal interview at your convenience.
  Very truly yours
  more:
  Employee Referral Cover Letter
英文求职信 篇4
  My name is juanjuan Xu , and I will graduate from Xi'an FanYi University in the year 20xx, My major is secretary in English department.
  It's my great pleasure to have this opportunity to improve our mutual understanding. During the three –year college study, I tried my best to learn all kinds of knowledge, and weigh the hard work of my teachers and myself; I have mastered English listening, speaking, writing and reading skills.
  Moreover, I have a good command of Business English and the basic theory, public relationship of secretary. Meanwhile, in order to enlarge my knowledge, I always read some newspapers and magazines about business and trade, and I used to do some representative of business in my spare time. At the same time, I learnt computer skills during my summer vacation, and now I'm familiar with Office 20xx. It is my three –year college life that makes me form my life attitude. Also my three-year college life that makes me rich in knowledge, and it's also my three-year college life that makes me form my life attitude. Honesty, Trust, Diligence is principle of how to be a man.
  As a college graduate, I believe "where there is a will, there is a way", and I will try my best to do a good job in my business. So I sincerely hope that I can make a position in your company so that I can serve for the company in the future.
英文求职信 篇5
  Dear Mr. Wang,
  I am a computer science major from Peking University, and I am writing in response to your advertisement for recruiting a software programmer intern posted on our university BBS yesterday. I hope I can take the job.
  The main reason for my confidence in this position lies in both my extensive academic training in software programming, and my work experience in the relevant industry which has further polished my abilities. Moreover, I have much spare time this semester, which can ensure my time commitment for the internship. Please find more details in my enclosed resume.
  Thank you for your time and patience, and I would greatly appreciate it if you could grant me an interview.
  Your City, State, Zip Code
  Your Phone Number
  Your Email
  Company Name
  Address
  City, State, Zip Code
  Dear Hiring Manager:
  This letter is to express my interest in discussing the Senior Customer Service Manager position posted on the XYZ Company web site. The opportunity presented in this listing is very appealing, and I believe that my experience and education will make me a competitive candidate for this position.
  The key strengths that I possess for success in this position include, but are not limited to, the following:
  Provide exceptional contributions to customer service for all customers. Strive for continued excellence. Strong communication skills. I am a self-starter. Eager to learn new things.
  You will find me to be well-spoken, energetic, confident, and personable, the type of person on whom your customers will rely. I also have a wide breadth of experience of the type that gives you the versatility to place me in a number of contexts with confidence that the level of excellence you expect will be met. Please see my resume for additional information on my experience.
  I hope that you'll find my experience and interests intriguing enough to warrant a
  face-to-face meeting, as I am confident that I could provide value to you and your customers as a member of your team.
  I can be reached anytime via my cell phone, 555-555-5555. Thank you for your time and consideration. I look forward to speaking with you about this employment opportunity. Sincerely,
  FirstName LastName
英文求职信 篇6
  Job Hunting
  P.O.Box745, Beijing
  Dear Sir or Madam:
  I have read your advertisement in yesterday's China Daily. I feel I will be fit for the job needed in your company. I'm 20 years old and in good health. After graduation from a middle school, I have studied English for six years. I studied bookkeeping, typing and public relations. I am good at both operating a PC and English. I can read, write, listen to and speak English . I'm interested in the position of a secretary.
  I want very much to be accepted by your company. I'll work hard if I can be a member of your company.
英文求职信 篇7
Dear Ms. Yang,
  I was referred to you by Mr. Zhang, a Partner with your Beijing office, who informed me that the Shanghai office of your company is actively seeking to hire quality individuals for your Auditor Program.
  I have more than two years of accounting experience, including interning as an Auditor last year with the Beijing office of CCCC. I will be receiving my MBA this May from Tsinghua University. I am confident that my combination of practical work experience and solid educational experience has prepared me for making an immediate contribution to your company. I understand the level of professionalism and communication required for long-term success in the field. My background and professional approach to business will provide your office with a highly productive Auditor upon completion of your development program.
  I will be in the Shanghai area the week of July 16. Please call me at 135xxxx2222 to arrange a convenient time when we may meet to further discuss my background in relation to your needs. I look forward to meeting you then.
  Sincerely,
  Li Dan
英文求职信 篇8
敬启者:
  顷阅今日xx报,得悉贵公司招聘职员,本人符合报载所列条件,拟参加应征。 我于三年前,毕业于某大学外文系,自信能符合贵公司征求精通英文之要求。 本人除在大学主修英文外,并在abc贸易公司担任秘书工作历三年之久。另谋他职的主要原因,是希望从较大的贸易公司如贵公司工作,能获得更多的工作经验,
  就以我所受的教育与经验,物来在贵公司工作会有助益。兹随函附履历表、毕业证书及大学校长推荐函各一件,倘蒙阁下接见,将不胜感激。 xx启dear sir,
  in reply to your advertisement in todays newspaper regarding a vacancy in your
  office, i wish to apply for the position of senior clerk, which you have specified.in addition to my study of english while in the university, i have worked for
  three years as secretary in the firm of abc trading co. ltd.very truly yours,
  sample 8
【【实用】英文求职信模板汇总8篇】相关文章:
【实用】英文求职信模板汇总五篇11-12
【实用】英文求职信模板汇总6篇11-05
【实用】英文求职信模板汇总六篇02-04
实用的英文求职信模板汇总5篇12-24
实用的英文求职信模板汇总七篇03-05
【实用】英文求职信模板汇编5篇12-13
实用的英文求职信模板九篇11-12
实用的英文求职信模板五篇11-01
【实用】英文求职信模板合集5篇10-20
【实用】英文求职信模板集锦五篇09-21