有关英文求职信范文十篇
  时间真是转瞬即逝,找工作对于我们说已越来越近,求职信也应跟上时间的脚步了哦。你知道求职信要如何写吗?下面是小编为大家整理的英文求职信10篇,希望能够帮助到大家。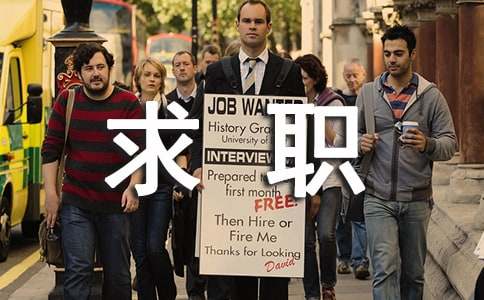 英文求职信 篇1
  Dear Mr Ho
  Application for the position of Electrician
  Please accept my application with enclosed resume for the above position you advertised on January 4 in the JobsPower。com。 The position you described sounds exactly like the kind of job I am looking for。
  During the past five years working at XYZ Company, I worked from an Apprentice to a Journeyman, responsible for handling different kinds of electrical installations。 I am a good team player and at the same time capable of working independently。 I feel confident that my experience and qualifications enable me to provide quality performance in any assignment I undertake。
  Should you require additional information, I will be glad to meet you for further discussion。 Thank you for your time。
  Yours sincerely
  Steven Cheung
  Steven Cheung
  Enc。
英文求职信 篇2
  1.My interest in the position of Masonry Supply Manager has prompted me to forward my resume for your review an consideration.
  2.The sales Manager position advertised in the Chicago Tribune on October 12 intrigues me. I believe you will find me well-qualified.
  3.Your October 30 advertisement in The Jackson Review calls for an Administrative Assistant with a background rich in a variety of administrative skills ,such as mine.
  4.My desire to locate a responsible position in plant management has prompted me to forward the attached for your consideration.
  5.I am writing to inquire opportunities for computer programmers in your organization.
  6.Are you currently seeking a security specialist to maintain or upgrade the security of your organization?If so, I would like to apply for the position.
  7.My interest in joining Any Corporation as a licensed electrician had prompted me to forward my resume for your review.
  8.Having majored in mathematics at Rice University, where I also worked as a Research Assistant, I am confident that I would make a successful addition to your Economics Research Department.
  9.At the suggestion of Walter Durrane, I am enclosing my resume for your consideration pertaining to consulting or related assignments with Any Corporation.
  10.I am forwarding my resume in regards to the opening we discussed in your Marketing Department.
  11.I want a job. Not any job with any company,but a particular job with your company. Here are my reasons:Your organization is more than just a company. It is an institution in the minds of the Chinese public.
  12.Attention of Human Resource Manager:Like many other young men, I am looking for a position. I want to get started. At the bottom,perhaps,but started.
英文求职信 篇3
  Dear sir or Madam,
  I am writing to you in the hope of that I may obtain opportunity of teaching post in your school .Currently , I am a senior 3 student in Lanzhou City University ,my major is English.
  According to the advertisement ,your position requires top university,Bachelor or above in Computer Science or equivalent field and proficient in Windows NT4.0 and LINUX System. I feel that I am competent to meet the requirements. I will be graduating from Graduate School of Tsinghua University this year with a M.S. degree . My studies have included courses in computer control and management and I designed a control simulation system developed with Microsoft Visual InterDev and SQL Server
  In Lanzhou City University ,I have been working hard and doing well in the major courses .Not only I have I passed cet4,cet6, but more important ,I can communicate with others freely in English .I have good command of spoken and written English .At present, I work hard and try my best to pass the TEM4.Besides,I am skilled in computer useage ,such as CAD.
  Teaching practice do enrich my working experience .During my teaching practice,I was always preparing my lesson plan carefully .I have combined theories into practice. Miss Liang Fang, my director teacher thought well of my enthusiasm, devotion, intelligence, and diligence .I was also popular with my students. My teaching practice which increase my responsibility to be a teacher ,meawhile I gain first step to my career.
  The education gave me a wide range of vision and taught me how to cooperate with others.
  The working experience offered me a good chance to improve my ability.
  I do believe that with my solid education background and rich working experience ,I would be an excellent member of your school.
  I would appreciate time in reviewing my enclosed resume. Thank you for your time and Your consideration. I am looking forward to you reply.
英文求职信 篇4
  dear sir,
  i will graduate from the university of kansas with a masters degree in june of this year.
  my major is pharmacy and i am very interested in securing a position before i graduate, if possible.
  i am a hong kong chinese and my bachelor's degree is from hong kong university.
  i am long been hopeful of working for you after i graduate, because i consider you the finest hospital in this region.
  i am sure that if i have the privilege of serving in your pharmacy, i will greatly increase my education and my experience.
  needless to say, i will have completed a standard course in pharmacy before i graduate in june.
  in addition, i have chosen to elect all the courses available at my school in hospital pharmacy.
  i did this because i have always wanted to be a hospital pharmacy.
  my professors, dr, john harkin, dr.
  mildred carter, and dr.
  iriny schultz have given me permission to use their names as reference.
  if you have a position available after i graduate, i would appreciate it.
  if not, please keep my name on your file, because i consider your pharmacy the best in this region.
  sincerely yours,
英文求职信 篇5
  PERSONAL RESUME
  PERSONAL
  Name: jenny
  Date of Birth: December 26, 1979
  Nationality: China
  Nation: Han
  Address: N0.110 XX town, Wuxi city, Jiang su province, China
  Sex: male
  Marital Status: unmarried
  Tel: 0510-1234567 or 0510-7654321
  Mobile:1391234567
  E-mail: [emailprotected]
  EDUCATION
  Dates Instituations
  1986-1992 XX school
  1992-1995 XX middle school
  1995-1998 XX high school
  1998-20xx Southern Yangtze University
  Major Degree
  Chinese language and culture Bachelor
  LANGUAGE SKILLS
  Kinds Level
  Chinese proficient
  English CET-6
  COMPUTER SKILLS
  Foxpro, Flash5.0, Dreamweaver4.01, fireworks4.02, photoshop6.0 and be familiar with internet.
  MASTERSHIP in UNIVERSITY
  Date Position
  1999-20xx Studying Minister in Student Union
  1999-20xx President of Educational Union
  1999-20xx President of Library governing Union
  HOBBY and MERIT
  Computer, Reading, Sports and Music
英文求职信 篇6
Dear Sir:
  You are good! First please allow me to extend the sincere regards and the good wish to you! In spite of being very busy heartfelt thanks you in to glance through my this material, and wishes the expensive unit enterprise to be prosperous, progresses day by day!
  I am electronic information project specialized 20xx sessions of graduates, learned in the near future your firm is advertising for the talented person, I hoped can arrive has the opportunity to your firm work.
  In school period, I study the specialized knowledge diligently, and invested the huge enthusiasm and the energy for it.While studies the textbook knowledge earnestly, I participate in school inside and outside practice positively, and has obtained some result. If monolithic integrated circuit development design, aspects and so on PCB Layout as well as homepage design. The university four years let my English proficiency have progress,And smooth passed the national English six levels of tests,Had certainly certainly has listened to, to say, to read, writes ability,Has the reading specialized literature English foundation of basic skills.
  I have the good computer knowledge and application ability, can grasp the basic application software skilled the use, and can use languages and so on C, assembly, VB, HTML carries on the programming. Moreover I also can using Multisim, Protel, Pspice, Auto CAD and so on the specialized software carry on the correlation work,And many times participated in the project practice which in the school organizes.I have studied some knowledge using after school which the related homepage design, the plane design as well as the video frequency pick arrange,Can skilled manufacture the homepage using the homepage three swordsmen,And can use imagery processing softwares and so on the photoshop, ACDSee to carry on the related design work,Has uses Adobe premiere the pro software editor complete video frequency plan the experience.I longed for study has uses, to long for own knowledge can obtain the practice examination, looked forward to the practice will be able to enrich my work experience and the ability glorious future.
  "The great ambition can sometimes, directly link up the cloud sail to aid the sea", I hope alliance your firm sincerely, I can surely by full warm and the tenacious disposition diligent work, with colleague absolute sincerity cooperation, for expensive unit's development own one's pygmy effort.
  Along with letter enclosed resume and other material, if must a deeper understanding, hope for your interviewing!
英文求职信 篇7
  首先,求职信Cover letter 真的很重要吗?
  除了有好的英文履历之外,还需要一份针对你想申请公司和职缺的求职信,也就是 cover letter,英文求职信真的非常之重要!!原因除了求职信本身就是要跟着履历发出去的一封信件外,更重要的是 – 履历只能告诉人资求职者的各方面条件如何,而从求职信中才可以更清楚地让你想要进入的公司你比其他求职者更优秀的地方在哪?为什么他们非用你不可?
  求职信可以说是你与应聘公司的第一封情书
  因此,求职信是大家可以好好发挥并展现你想在这间公司工作的热情,希望公司收到这封情书后会对你有兴趣并且给予面试的机会。
  求职信要回答什么问题?
  在写这份求职信 cover letter之前,必须要先花一点时间思考如何回答以下这两个问题 :(这两个问题其实就是公司会想要从这份求职信找的答案!!)
  1、为何么想要在这个公司做这个工作?
  这个问题背后的含义是:你对这份工作有多大的热情? 你是否已经在相同或相关的领域有工作经验?如果有,非常好!用过去的相关工作经验和想申请的这个职位做个完美的连结
  那如果还没有怎么办?我知道很多刚来英国打工度假的朋友第一份工作想做精品销售,但在台湾就是没打过工啊!这样重点可以著放在学校或是从嗜好培养出的相关能力,尝试用这些能力去和这个工作要求的能力沾上边
  以精品业或是零售业整体举例来说:须具备的能力有 team work, good communication skill, customer service, interpersonal skill, multi tasking, problem solving skill 等等,可以问问自己以前有没有团队合作的经验?是否曾经搞定过很难搞定的客人?或是有无一次处理很多事还处理得很好过的经验?
  *千万不要瞎掰或造假工作经验,因为就算这样得到面试机会,也会在面试中露出破绽
  2、你可以为公司贡献什么?
  以我的了解这个问题的意思是,如果每个应征者的工作经验背景都差不多,你比其他求职者更优秀的地方在哪?或是有没有对想申请的这间公司有任何不同想法或建议?
  讲到这边大家可能会觉得求职信好像很麻烦而且要写得东西好像很多,但不用担心!以上内容简单扼要就好(A4纸大小一面以内),毕竟这是与公司的第一封见面信还是要吸引公司看你的履历。而且准备这些问题都是在为之后面试中的问答做好练习!
  求职信的写法大纲
  在信件的开头部分,以信件的写法放上 Dear Mr / Mrs __________ ,
  字体的大小 : 12 / 字体 Century Gothic
  长度最多不超过A4一面
  内文分为三个主要段落 :
  第一段说明想要申请的'公司职缺以及从哪里得知这个工作的讯息
  第二段用来回答以上说的两个重要的问题
  最后一段表示感谢希望收到公司的来信
  第一段 EXAMPLE :
  I am writing to apply as a sales associate in __Burberry__(company name)which has been advertised on _________ (websites name).
  这一段只需开门见山的注明清楚欲申请的职位及公司名称,和从哪里得知此职缺的讯息即可,让人资可以马上知道这个应征者想要申请的部门职位以便做后续处理,这也是把这些资讯放在第一个段落的原因
  第二段 EXAMPLE :
  I have previously worked in Charles Tyrwhitt (company name) as a sales assistant (position) in London for 1 year. Three months after joining the company, I became the top sales of the company branch. I was able to successfully assist Chinese customers in particular to make purchases while maintained a good level of overall customer satisfaction by my language expertise. Through this experience, I have gained skills such as customer service, sales, teamwork and problem solving skills.
  I have an extensive background in relationship building and finding ways to connect with people. Combined these skills learned from CT and my knowledge in menswear, I believe that Burberry's menwear department is the perfect place for me to utilise my customer service skill sets and fully contribute to your company.
  第二段是整个信件中的核心部分,需要好好把以下这两个问题回答清楚:
  为何么想要在这个公司做这个工作?上面英文第一句的部分我用过去在零售业的工作经验作为连结。接着叙述我在加入公司后三个月后达成的一个小成就,就是成为分店的销售王!因为我的语言的优势让我更有办法让我服务的中国客人埋单 ; 并且说明从这个经验中学到哪些能力?
  你可以为公司贡献什么?上文中写到我除了有善于与人打交道的个性,加上在之前公司 (CT)卖男装的经验,我相信能够将所学和经验发挥在贵公司 (Burberry)
  我用了一个非常简单的例子来说明求职信内容的大致的方向以及需要回答到的重点,当然这不是完美的范例也需要依照每个人想投的公司类型和职缺去做适当的修改
  最后一段 Example :
  Thank you very much for considering my application. I am looking forward to hearing from you.
  Sincerely,
  David
  表示感谢公司花时间考虑你的申请文件,并且期待可以得到公司的回复,下面挑一个敬语 Sincerely, Kind regards,Best regards放上,最后加上你的署名就大功告成了!
英文求职信 篇8
Dear xxx:
  It's my great honor to browse this personal information!
  Since graduated from Hunan Huangpu Foreign Language College in 20xx,I had done the teaching for one and half an year,and had worked in foreign trade business.
  Until in Feb,20xx,I returned to the South Central University for studying more knowledge and confirming objective.
  During the past two years studing,I had been majoring the Application English on the base of Trading English,including the Advance English,Economy And Trade English,Busiess English Correspondence,Selected Readings In English And American Literatures,Chinese And English Translation Course,Interpret And Listening,Japanese,Advance English Writing etc.In addtion, I got the undergraduate diploma,flunetly oral English,good comprehension reading better social communication ability!
  For the time being, I would like to hunt the job that with regard to the trade business or English.I am sure that I should take advantage of my ability and experience to serve for your firm.
  Thanks for your reading!
  Looking forward to your replying!
  With Best Regards,
  XXX
英文求职信 篇9
Ms. Yang:
  I was referred to you by Mr. Zhang, a Partner with your Beijing office, who informed me that the Shanghai office of your company is actively seeking to hire quality individuals for your Auditor Program.
  I have more than two years of accounting experience, including interning as an Auditor last year with the Beijing office of CCCC. I will be receiving
  my MBA this May from Tsinghua University. I am confident that my combination of practical work experience and solid educational experience has prepared me for making an immediate contribution to your company. I understand the level of professionalism and communication required for long-term success in the field. My background and professional approach to business will provide your office with a highly productive Auditor upon completion of your development program.
  I will be in the Shanghai area the week of April 16. Please call me at 136001216901 to arrange a convenient time when we may meet to further discuss my background in relation to your needs. I look forward to meeting you then.Sincerely,
  Cheng Dan
英文求职信 篇10
  Dear leaders:
  Hello!
  First of all, thank you for your busy schedule in my recommended reading materials for students who enthusiastically want to open a door, I called XX, is a forthcoming in July 20xx and graduated from XXXX College of Business English students .
  I like to engage in foreign trade, I am well aware of the importance of foreign trade, this is a need for more responsible and careful work to complete. I am Chinese entry speed above 100 words per minute; than good social activities, I work in earnest, patient, willing to work hard learning, meticulous work, and has a strong sense of responsibility and initiative, and the exchange of love.
  Rather than written words, not permit, but I know that a youth can continue to improve their own learning, can prove himself in practice.
  Distinguished leadership, I am a do anything people are passionate, if I can happily appreciate you, I will dutifully action to prove to you. I will live by every good-looking matter. the company's future, I would like to dedicate my life-long effort and sweat.
  I again extend my most sincere thanks!
  Sincerely!
  Salute
【有关英文求职信范文十篇】相关文章:
有关毕业生英文求职信范文十篇03-31
有关大学生英文求职信范文十篇03-26
有关会计英文求职信范文集锦十篇03-18
有关英文求职信合集十篇12-15
有关英文求职信集锦十篇11-07
有关大学生英文求职信范文合集十篇04-05
有关大学生英文求职信范文汇编十篇04-08
有关大学生英文求职信范文锦集十篇04-08
有关毕业生英文求职信范文集锦十篇04-08
有关大学生英文求职信范文汇总十篇04-07